The 10 Best Bakery Franchise Businesses in Canada for 2021
Update: 04.06.2021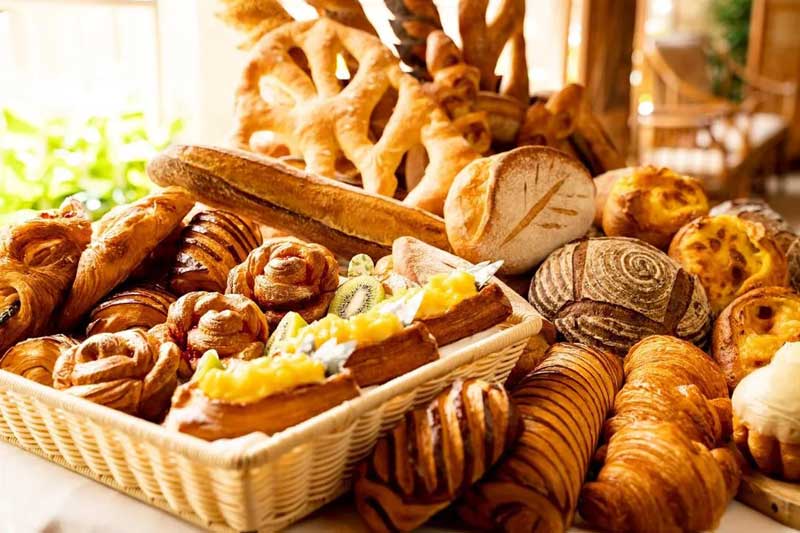 The demand for bakery products in Canada is growing year on year. Bakery Franchise Businesses offer a lot of business concepts. Some of them provide urban cafe bakery services, the others sell a great assortment of pastries, cakes, and breads baked daily, yet the others are retro-styled retail bakeries. The best bakery franchises in Canada are popular chains which support their franchisees with product development, management and marketing, on opening and running a bakery or cafe. Check out the list of popular bakery franchise opportunities in Canada to find a lucrative business with the best franchise team.
Here is the top 10 bakery franchises in Canada
Brioche Doree
Founded in: 1976
Franchising since: 2013
Franchise units: 523
Initial investment: from $250,000
Royalty Fees: 5%
Brioche Doree is an urban cafe bakery built on the simple idea that it is possible to offer, in a fast service style, French-inspired products of exceptional quality and freshness. Brioche Dorée is a highly adaptable and flexible brand, which can be expressed in as little as 600 and up to 2500 square feet. Menus and operational models are flexible to both meet the needs of the operational environment and the distinctive attributes of the client base. We are looking for people who have enthusiasm and passion for our core businesses – the best coffee and the freshest fast casual menu with French culinary tradition.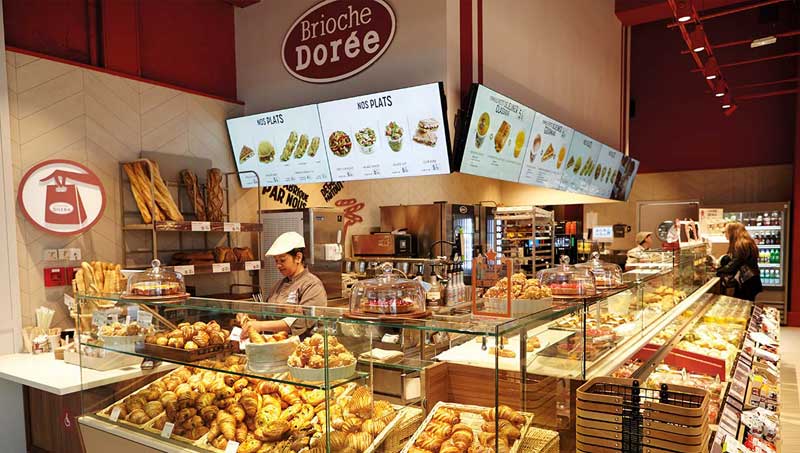 ---
Cinnaholic
Founded in: 2010
Franchising since: 2010
Franchise units: 87
Initial investment: from $195,000
Royalty Fees: 6%
We're not your typical dessert shop. Cinnaholic exploded onto the scene in 2010 with our award-winning, gourmet cinnamon rolls. We believe in serving fresh, scratch-made cinnamon rolls and other bakery products that meet the growing consumer demand for non-traditional, plant-based food alternatives. When you open a Cinnaholic franchise, you become part of the Cinnaholic family. Our franchise partners benefit from a flexible business model, relatively low operating costs and high-quality, delicious products that consumers come back for time and time again. Own a Cinnaholic bakery franchise, join one of the fastest growing bakery franchises!
---
Michel's Bakery Cafe
Founded in: 1979
Franchising since: 1979
Franchise units: 5
Initial investment: from $250,000
Royalty Fees: 0%
Since 1979, Michel's has been working with its franchise partners to build a brand offering reputable French-inspired products baked on site and courteous service. Michel's Bakery Cafe is open for business and welcomes any potential franchise partner who shares Michel's mission and values and is driven to achieve success. We offer competitive ongoing royalties and advertising fund fees. Michel's franchise partners can benefit from preferential supplier pricing, original new recipe development and marketing and communication support.
---
Nestle Toll House Cafe by Chip
Founded in: 2000
Franchising since: 2000
Franchise units: 108
Initial investment: from $157,000
Royalty Fees: 6%
Nestlé® Toll House® Café is actively seeking qualified candidates to become Cafe owners in most areas of the United States and Canada. Even if you have no previous franchising experience, Nestle Toll House Cafe can help you own your own 'Bakery & Cafe' business. Our team members coach Franchisees through the initial stages of site selection all the way through the grand opening of their store! Continued support and guidance throughout the term of the Franchise Agreement are standard protocol for Nestle Toll House Cafe by Chip.
---
Serious Coffee
Founded in: 1994
Franchising since: 2000
Franchise units: 17
Initial investment: from $350,000
Royalty Fees: 6%
Serious Coffee roasts its our signature line of coffees and supplies franchise operations with products unique to our market segment. We also have a line of excellent teas. Most of our baked goods are from our signature bakery. We have a unique delivery system and produce orders when received. We are a just in time roaster. We only manufacture when we receive orders to keep all coffee as fresh as possible. Our main focus is to create the experience all customers want , great customer service, quality products and the knowledgeable staff.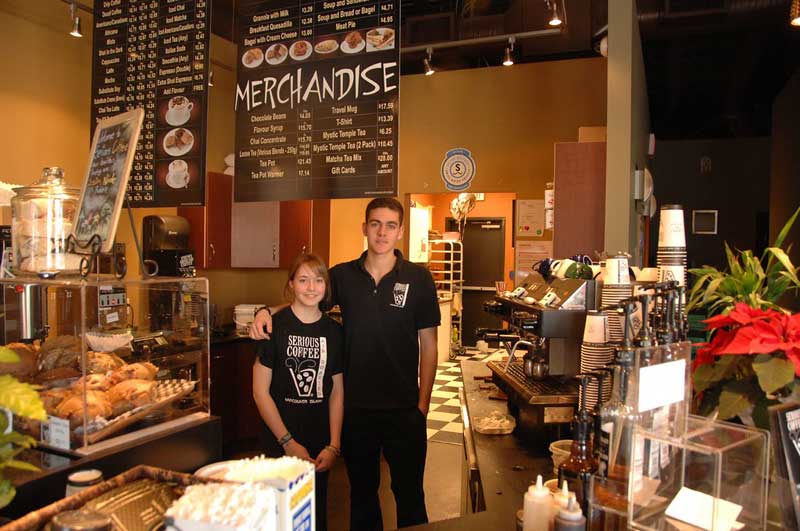 ---
COBS Bread
Founded in: 2003
Franchising since: 2006
Franchise units: 120
Initial investment: from $125,000
Royalty Fees: 0%
COBS Bread is a trusted national brand with over 100 bakeries in Canada and part of a global bakery network with over 700 locations. COBS Bread is proud to have been recognized as a Franchisees' Choice Award winner nine consecutive years in a row. COBS Bread is driven to ignite a passion for bread and the freshest baked treats through a business model focused on delivering exceptional products, friendly service, and a welcoming environment for all customers.
---
Canada Bread
Founded in: 1911
Franchising since: 1960
Franchise units: 750
Initial investment: from $15,000
Royalty Fees: $5,000-$10,000
Since 1911, Canada Bread has provided Canadian consumers with the finest bakery products, and is the largest commercial bakery operation in the country. Canada Bread has operated as a Franchisor since the 1960's and provides premium branded and private label bakery and food service products through our franchisees and distributors. Canada Bread joined Grupo Bimbo in 2014, which operates in 32 countries worldwide. Grupo Bimbo is the global leader in the baking industry and an important player in snacks and one of the largest distribution networks in the world.

---
Paris Baguette
Founded in: 1988
Franchising since: 1989
Franchise units: 4,030
Initial investment: from $719,000
Royalty Fees: 3-5%
Paris Baguette is a premium bakery-cafe specializing in a delightful assortment of pastries, cakes, and breads baked daily on-premise. Our concept of work ranges in a variety of space sizes and settings. From urban centers to suburban shopping areas and beyond each of our locations has a contemporary feel that sets it apart from other cafe concepts. Our team delivers support at each critical level from site selection, lease negotiations, store design and construction, training, operations support, product development, and logistics and distribution. We strive to provide franchisees the high level of support every step of the way.
---
Good Earth Coffeehouse
Founded in: 1991
Franchising since: 1991
Franchise units: 50
Initial investment: from $395,000
Royalty Fees: 7%
We've been creating authentic community coffeehouses since 1991, serving ethically sourced coffee and fresh, wholesome food with a down-to-earth attitude. We believe in our coffee farmers and source our coffee through direct trade. We believe in good food, made fresh daily. Our menu includes fresh baked goods and desserts, hearty soups and stews, delightful salads, and panini. Good Earth is uniquely a coffeehouse with good food.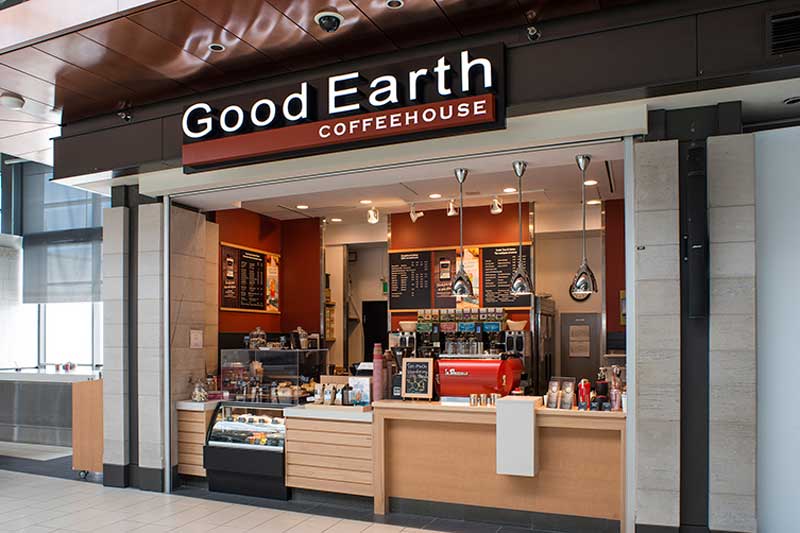 ---
Cupcakes & Other Good Stuff
Founded in: 2002
Franchising since: 2008
Franchise units: 7
Initial investment: from $170,000
Royalty Fees: 6%
Cupcakes is a popular chain of retro-styled Vancouver-based retail bakeries, co-founded by best friends Heather White and Lori Joyce in 2002, featuring whimsical cupcakes, cakes and other nostalgic baked goods made fresh daily. Cupcakes bakes their products from scratch and uses preservative-free, basic ingredients, and also offer scrumptious retro cakes and cupcakes for weddings, birthdays, special events, or just to indulge. The Cupcakes trademark has been globally recognized as the original cupcakes bakery.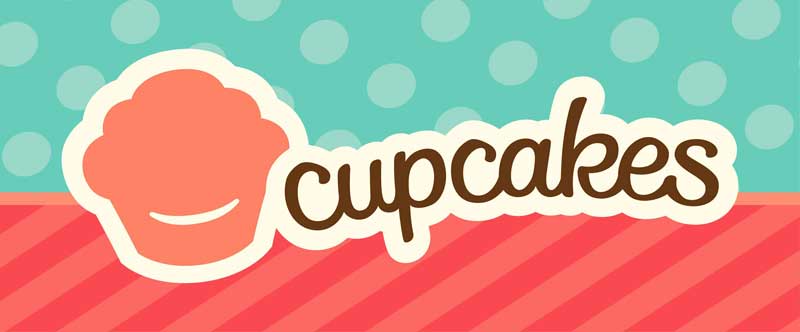 ---
View all bakery & donut franchises
Want to advertise your franchise with us and successfully boost your business?
Please send us your request and we will get back to you shortly!
DIDN'T FIND WHAT YOU WANT?
ASK THE EXPERTS