La Donuteria Franchise For Sale – Donuts & Coffee Shop
La Donuteria Franchise For Sale – Donuts & Coffee Shop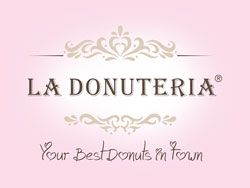 About the brand La Donuteria
La Donuteria® is one of the FASTEST-GROWING donut lovebrand franchises globally. We bring delicious, exclusive handmade donuts to your city! Always fresh, always sweet and always irresistibly tasty. Our gourmet donuts are hand-made with love each morning according to our special secret recipe.
During pandemic we proved to be a truly Covid-resistant business, as we grew our number of shops +370%
2022 Shop openings in 8 new countries
60+ successful donut shops operating in 16 countries
More than 2 million satisfied customers
Finalist of the EY (Ernst & young) Entrepreneur of the Year 2020 awards
More than 120.000 social media followers
World's Top 10 Donut shops Concepts Award in London, UK
.. but we are most pleased that we became our customers' lovebrand, we receive a huge amount of thanks and positive reviews, and our customer ratings on social networks are 4.9 out of 5 possible stars.
La Donuteria Franchise Opportunities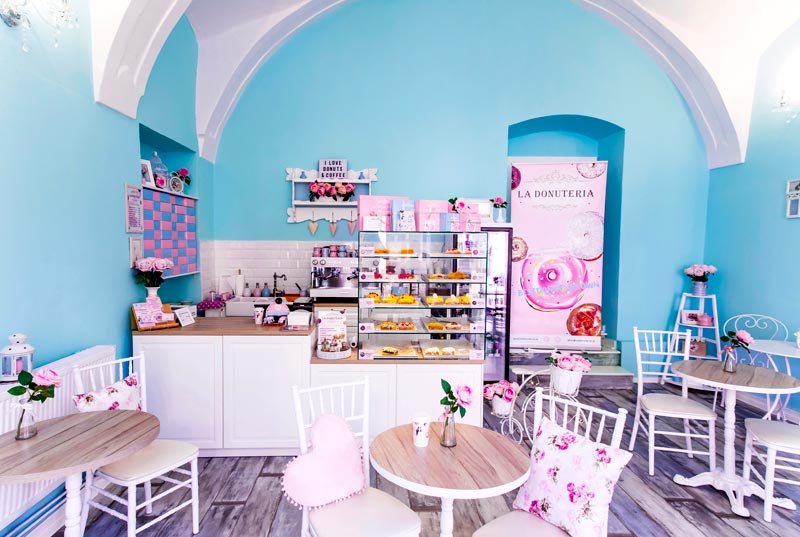 Donuts are the most selling type of sweets in the world. The global donut market continues to experience significant growth and is expected to reach $63bn by 2025. More than 10 billion donuts are consumed only in the USA annually. These "cakes" have their origin in Holland with long and rich history. Donuts gain more and more fans around the globe each year, and the donut wave has now just started also in Europe.
We are the evolution of donuts. Our concept, developed in the UK, has become one of the FASTEST-GROWING donut lovebrand franchises globally. Nowadays, we work on opening our new donut-shops in Vienna, Salzburg, Munich, Copenhagen, Paris, Milan, Dublin, London, Amsterdam, Lisbon, Prague, Budapest and others. Additionally, we started our international expansion in countries like USA, Canada, Puerto Rico, Singapore, Dubai, Oman, Saudi Arabia and Egypt. Our vision is to become a TOP 10 global donut brand.
Our success pillar is the original and innovative concept – the whole franchise system and our secret exclusive donut recipes were developed by our international team in London for more than five years. We have tried hundreds of recipes unless we were completely satisfied. This is why our donuts taste the BEST! We make our own fillings and delicious cremes, our chocolate is top quality from Belgium, we prepare our own caramel, and vanilla beans we ship directly from Madagascar.
Even though you can maybe find a local donut shop in your town, the customers are overwhelmed by the difference of taste and quality of our donuts. Many customers and tourists, especially from USA and UK, who know donuts from their childhood, say our donuts were the best they have ever eaten.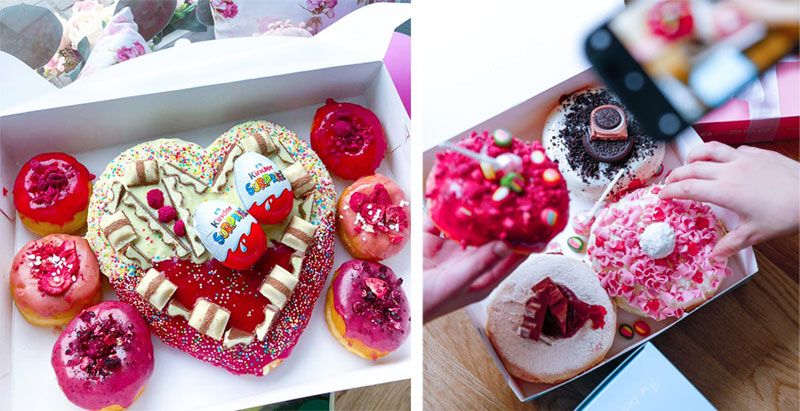 You first eat with your eyes – each La Donuteria shop is designed in an eye-catching "Provence" style, very chic and trendy, which attracts customers and allows us to drive viral presentation in social media. We usually very quickly become the Lovebrand everywhere we open our shops.
Our regular donut menu is enriched with our Weekly and Monthly Specials, which boost our sales. Most of our donuts are Vegan, which is also one of the rising trends in the world. Even coffee lovers will be satisfied in our shops. We prepare freshly roasted specialty coffee tailored made for us by well-known roastery in the "capital city of the coffee world" - in Trieste, Italy. The drink menu is very well balanced with great home-made lemonades and attractive drinks.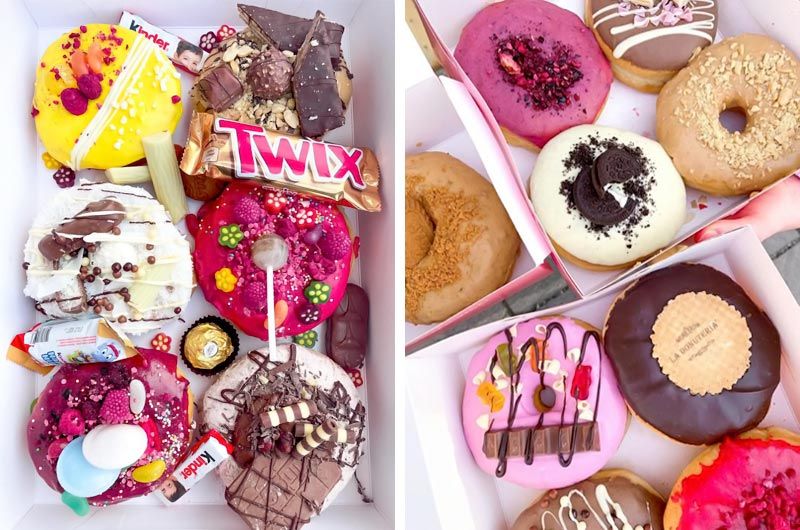 Size of stores
The ideal size of our premises is 50 to 100 m2, which also allows you to optimize the rental costs.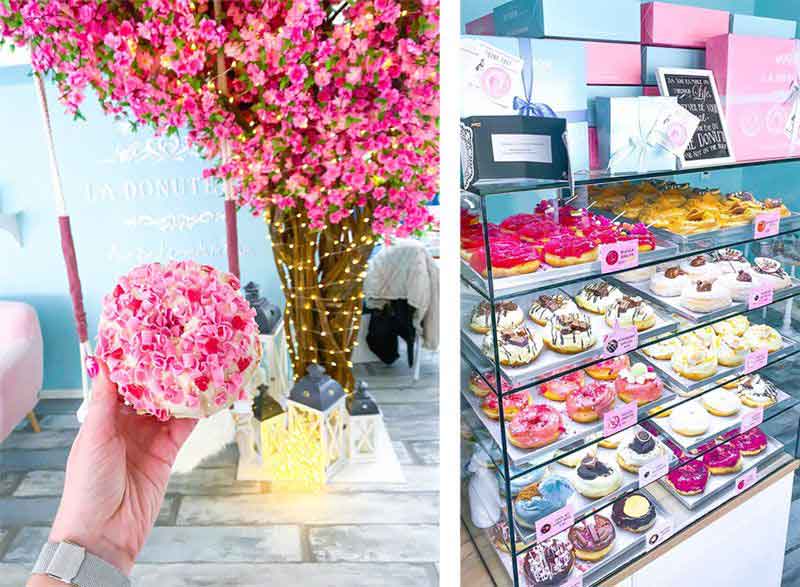 La Donuteria Franchise Offer
Original concept, which is "IN"
Opportunity to be one of the first players in your market
Possibility for self-development in your own business with verified partner
We help you choosing the right location and negotiate the lease agreement
We provide you with our Design Manual and advise you where and how to purchase the equipment
We secure logistics and delivery of main ingredients
We provide you with bakery and sales training and give you know-how
You will get our Operations Manual to help you running your donut-shop smoothly
We help you with marketing and promotion activities to boost your sales
We provide you with continuous support and coaching for the duration of the license
We manage product development, new flavors and improvements
Win – Win – Win concept for everyone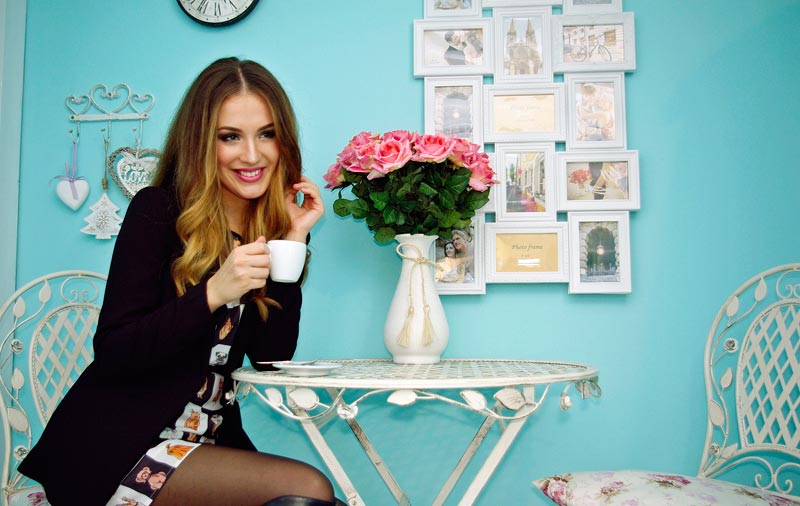 How much does the La Donuteria franchise cost?
La Donuteria has a franchise fee ranges from $10,000, with a total initial investment from $35,000.
Initial investments: from $35,000
The initial investment covers bakery and shop equipment, shop design and fit-out, Initial franchise fee and supplies for the first month
Payback period: from 6 months
Average turnover per month: $35,000
Royalties: 6-9%
Franchise fees: from $10,000
Other current payments: none
Request Free Info

Additional information
We offer Single-Store, Multi-Store and Master Franchise. Please contact us for more information.
Success story
Now we would like to help other people to repeat and accomplished the success that we have managed to reach. We are offering our Franchise Partners the opportunity to build their own business, be their own independent boss, and help them to move forward in their lives. Plenty of people dream of running nice and stylish coffee or sweet shop, and we are pleased to guide them to fulfil those dreams.
La Donuteria Franchise Business Model
Capital requirements
Relatively small investment needed compared to other gastronomy franchise concepts, starting from $35,000. This includes bakery and shop equipment, shop design and fit-out, Initial Training and Entry Franchise Fee,
Interesting profitability usually in smaller towns between €5,000 - €10,000, in larger cities even €10,000 - €25,000 per month, usually profitable from the first day,
Quick return of investment (ROI) – usually less than 6 months,
Possibility to increase sales by selling with our food-truck solution at street-foods, sport and culture events, catering for corporate customers, weddings, and family celebrations.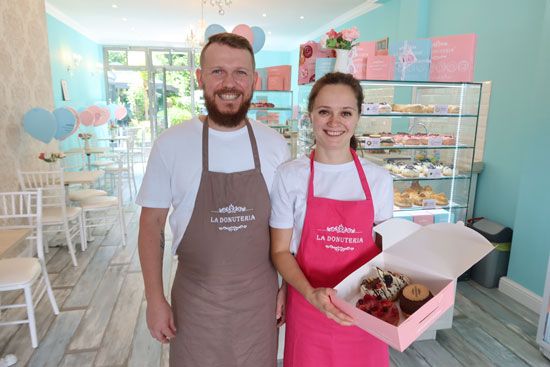 Requirements to buy la donuteria franchise:
Sharing our values and vision
Long-term business relationship
Passion for sweets, quality and outstanding customer service
proactiveness, business spirit and laser focus on customers – making them the top priority
Active presence in your donut shop and operations control on daily basis
Local marketing activities
Compliance with company standards and procedures, which are widely followed to maintain the same quality and service across the globe
Disposable capital of 35.000 - 45.000 EUR
Skills to lead and motivate your team
La Donuteria Franchise Advantages
World-class product. Innovative concept. Chic and trendy shops. Loyal customers base. Low initial investment. Easy to operate. Strong profitability. Excellent ROI. Strong support and know-how.
We deliver the full package. We are detailed-oriented and focused on never-ending improving of design of shops, packaging, recipes, operational system, social marketing, so that everything match together well and get the right "vibe". We provide you with complete know-how, training and support.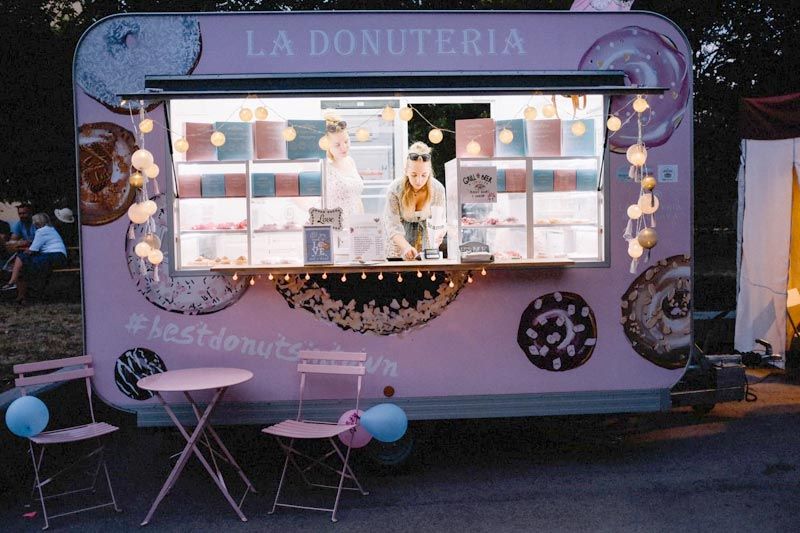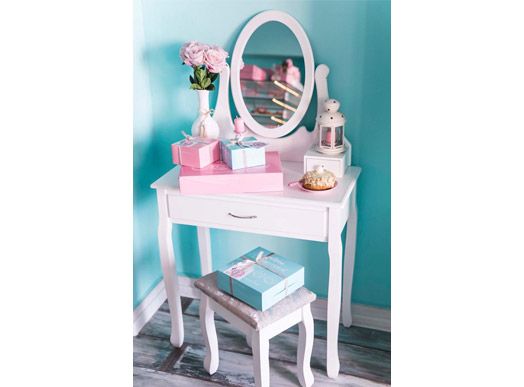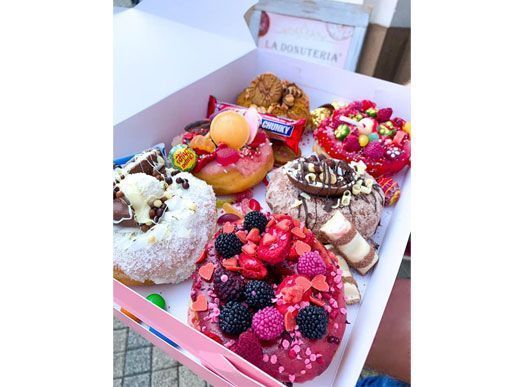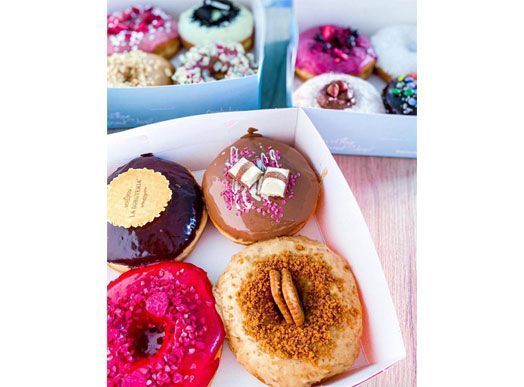 Starting investments from:

$35,000

Company type:

Store

Year company was founded:

2015

Year of launching franchise:

2019

Franchised companies:

50+

Owned companies:

3
You need more information?
Send a request to get free consultation from the official representative of the company
Peter Stranak
CEO
Complete your request
Information provided: La Donuteria Group. Ltd
Interested? ASK QUESTIONS ABOUT THE FRANCHISE
Feedback
Ask a question about the franchise