The TOP 10 Best Sandwiches Franchises in Canada in 2023
Update: 04.12.2021

Sandwich franchises always remain lucrative investments in Canada. The industry is forecasted to evolve in 2022. Having compared a list of top 10 sandwich franchises of previous years with the one for the upcoming year, we see the stability of the market leaders. The tendency suggests favorable conditions for investments.
Regardless the part of the day, it is always high time for a sandwich. Canadians adore sandwiches from various kinds of buns, fillings and condiments and consider the dish the most comforting meal in their country. Many internationally popular sandwich franchise businesses are expanding, providing favourable opportunities for new entrepreneurs willing to join their community. There are low-cost sandwich franchise concepts as well as the ones which require over a million of investments to qualify. If you choose the business out of the TOP 10 Best Sandwiches Franchises, you will definitely start a successful business.
Here are the top 10 best sandwiches franchises 2022 in Canada
Mucho Burrito
Founded in: 2006
Franchise since: 2006
Franchise units: 100
Initial investment: $400,000 - $500,000
Franchise Fee: $30,000
Royalty Fees: 6%
Mucho Burrito is Canada's largest chain of premium fast-casual Mexican restaurants. Owning a Mucho Burrito franchise gives you the opportunity to operate your own business, offer a unique Mexican gourmet product; get support from targeted, effective, ongoing advertising initiatives; receive negotiated supply agreements through volume buying.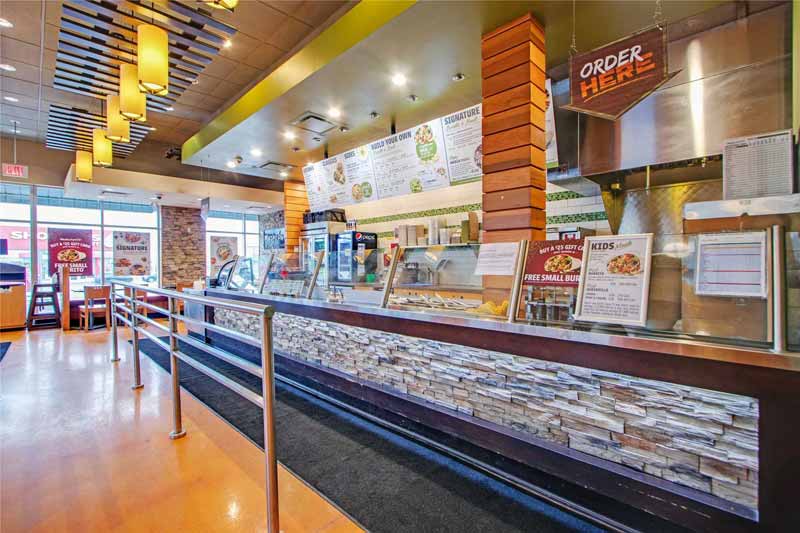 ---
Cultures
Founded in: 1977
Franchise since: 1979
Franchise units: 59
Initial investment: from $100,000
Franchise Fee: $30,000-$40,000
Royalty Fees: 6%
Cultures is dedicated to providing sensible, healthy food options for the active person and we carefully scrutinize our recipes to make sure they meet our high health standards. Cultures is based around four core items that we call the 4 "S" -soup, salad, sandwich, and smoothies. Interested franchisees and licensees must pass a three-stage interview and exam process to obtain their own Cultures franchise.
---
A & W Canadian
Founded in: 1956
Franchise units: 950+
Initial investment: from $900,000
Franchise Fees: $30,000
Royalty Fees: 5%
A&W is home of the burger family and Canada's Best Tasting Burger. Serving delicious burgers, frosted mugs of root beer, and handcrafted onion rings since 1956. Leadership in quality ingredients has been driving A&W's industry-leading growth. The company is the first national burger chain to serve beef raised without the use of hormones or steroids and chicken and pork raised without the use of antibiotics.
---
Second Cup
Founded in: 1975
Franchise since: 1963
Franchise units: 300+
Initial investment: $350,000 - $550,000
Franchise Fees: $25,000
Second Cup Coffee Co. is a Canadian coffee retailer, operating more than 300 cafes across the country. Its stores sell hot and cold beverages, pastries, snacks, pre-packaged food items, hot and cold sandwiches, and drinkware including mugs and tumblers.
---
Mr. Sub
Founded in: 1968
Franchise since: 1972
Franchise units: 200+
Initial investment: from $160,000
Franchise Fees: $15,000
Royalty Fees: 6%
Mr. Sub offers a range of signature items, including assorted cold cuts, roast beef and Italian salami. Become a MR.SUB franchise owner and you'll take pride in owning a uniquely Canadian restaurant that's proven to be successful and yet perfectly poised for expansion. More than just a restaurant with wholesome food and genuine hospitality, MR.SUB restaurants are community-gathering places, where guests can experience a little something extra.
---
Extreme Pita
Founded in: 1997
Franchise since: 1998
Franchise units: 236
Initial investment: $123,500 - $334,500
Franchise Fees: $30,000
Extreme Pita is a Canadian quick-service food brand serving pita sandwiches, salads, and pizza-style 'flat-baked' pitas. From its inception, the Extreme Pita has been well received by its customers and has demonstrated an ability to grow rapidly and profitably through the development of corporate owned and franchised restaurants.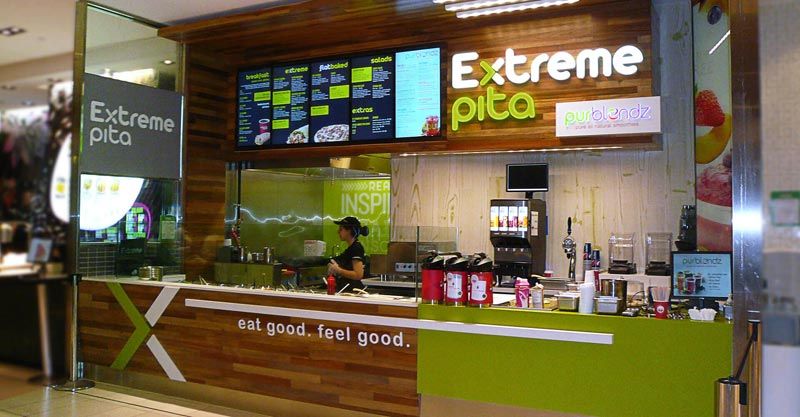 ---
Coffee Time
Founded in: 1982
Franchise units: 100+
Initial investment: $100,000 - $360,000
Franchise Fees: $25,000
Coffee Time locations range from kiosks to free-standing restaurants with a drive through. As one of the largest franchise businesses of its kind in Canada today, Coffee Time has grown from one coffee shop in Bolton, Ontario in 1982 to a brand with locations in Canada and other parts of the world.
---
Country Style
Founded in: 1962
Franchise since: 1963
Franchise units: 1,000+
Initial investment: $230,000 - $360,000
Franchise Fees: $35,000
Country Style Food Services, Inc., formerly Country Style Donuts, is a fast/casual chain of coffee shops operating primarily in the Canadian province of Ontario, which serves oatmeal, soup, sandwiches, salads, and coffee. The chain is based in Richmond Hill, Ontario. Country Style has over 1000 locations in Ontario, Nova Scotia, Prince Edward Island and New Brunswick under the Country Style/Bistro name.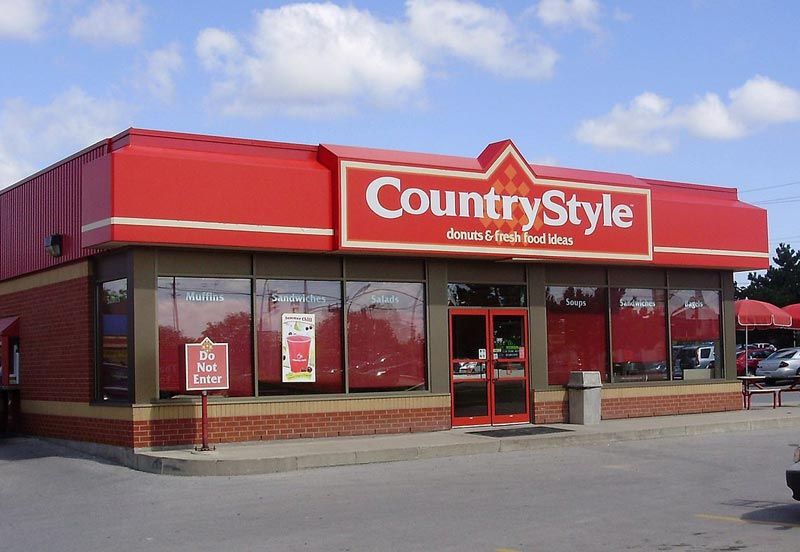 ---
Harvey's
Founded in: 1959
Franchise units: 250+
Initial investment: from $600,000
Franchise Fees: $25,000
Royalty Fees: 5%
Harvey's is a fast food restaurant chain that operates in Canada, with locations in every province. It serves hamburgers, poutine, hot dogs, french fries, onion rings, and other traditional Canadian fast-food fares. With 50+ years of franchising experience developing restaurants in Canada from coast to coast we have the skills and desire to meet your needs.
---
Tim Hortons
Founded in: 1964
Franchise since: 1964
Franchise units: 4,700+
Initial investment: $680,000 - $1,900,000
Franchise Fees: $50,000
Royalty Fees: 6%
Tim Hortons restaurants sell coffee and other non-alcoholic beverages, baked goods, soups, sandwiches, and related products. Tim Hortons—is Canada's largest quick service restaurant chain with currently over 3,600 units located just throughout Canada alone. Headquartered in Oakville, Ontario, restaurants can also be found in Ireland, the United Arab Emirates, the United Kingdom and the United States.
---
Conclusion
To summarize, we can say any of the listed above sandwich franchises is worth buying. But there is a lot to consider while choosing the best one for you. Pay attention to the reputation of the brand, what training and support are offered, check if the other franchisees are successful. But the main thing you need to do is to align your budget with investment requirements of the brand. In order to ease the challenge, we have made the comparison flowchart of the best sandwich franchises in Canada for you. It shows the minimum estimated initial investment and initial franchise fee of each brand. By using it, you can figure out the difference in financial requirements for each franchise, and decide which one fits you the most.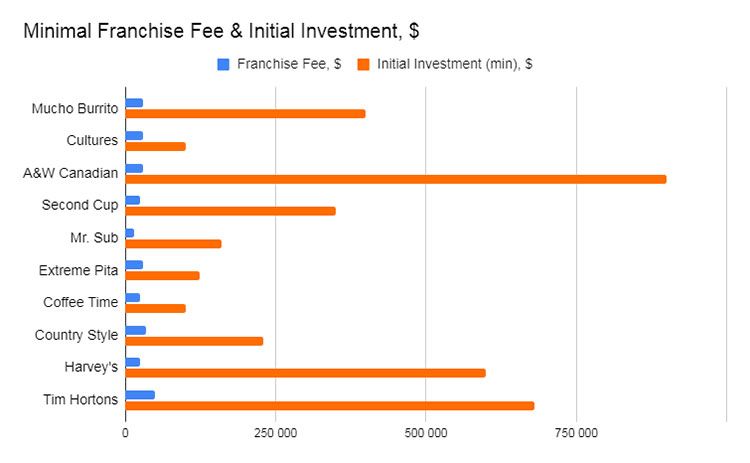 View all Sandwich Franchises
Want to advertise your franchise with us and successfully boost your business?
Please send us your request and we will get back to you shortly!
DIDN'T FIND WHAT YOU WANT?
ASK THE EXPERTS