The Top 10 Cosmetics Franchise Businesses in India for 2021
Update: 04.06.2021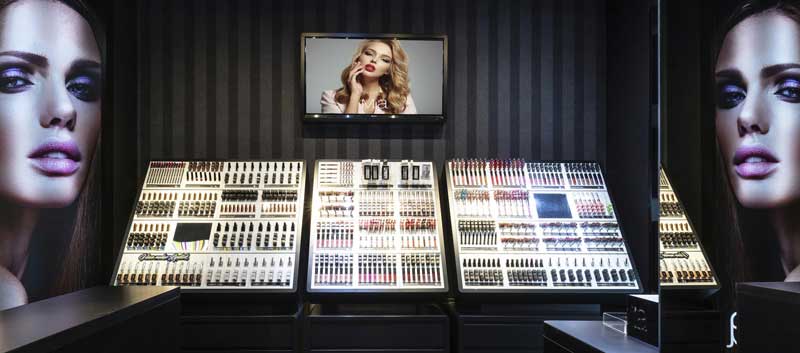 Cosmetics business in India is growing at a fast pace. However, to start a new cosmetic company, an entrepreneur has to put a lot of effort and time to obtain all relevant licenses and approvals, find suppliers and a good location, make a marketing plan, etc. The best cosmetics franchises in India offer assistance and constant support which make the processes of starting and running the business smooth. If you would like to open a perfume store or provide cosmetic dermatology services or manufacture and sell skin and body care products, have a look at the list of top 10 cosmetics franchises in 2021 here.
Here are the top 10 best cosmetics franchises in India
Huk Natural Pvt. Ltd
Founded in: 2012
Franchising since: 2012
Franchise units: 50-100
Initial investment: From Rs 0.1 Lakhs
Huk Natural Pvt. Ltd. was incorporated in the year 2012 and is well known in the industry with Brand name Huk Natural & engaged in manufacturing and supplying a premium quality collection of Skin Care Products to the market. Its products are highly appreciated for their longer shelf life, splendid cleaning of face, effectiveness and pure composition. These products are very popular and excessively demanded in the industry. The franchise benefits are field assistance, ongoing support, marketing support & advertisement assistance, proven business model. Grab this business model for a guided path towards success!

---
Beauty Planet India
Founded in: 2009
Franchising since: 2009
Franchise units: Less than 10
Initial investment: From Rs 20 Lakhs
Royalty Fees: 10%
Ayaz Weldon is an entrepreneurial icon with more than 21 years of accumulated wisdom in-store network setup and product analysis. He conceptualized this brilliant idea of Beauty Planet. This store is a one-stop-shop to drive a new era of development & growth for the Indian beauty & wellness industry towards international recognition.

---
Reddy's Remedies
Founded in: 2010
Franchising since: 2018
Franchise units: Less than 10
Initial investment: From Rs 10 Lakhs
Royalty Fees: Rs 4 Lakhs
Reddy's Remedies is a prominent organization, engaged in manufacturing, exporting and supplying an exclusive assortment of Baby Care Products, Multipurpose Cream, Hair Care Products, Body Lotions, Hair Oil, Petroleum Jelly Products and many more. Offered products are processed using modern machines and techniques in conformity with the set international quality norms. With the support of our experienced workforce, we are able to accomplish bulk & urgent orders of clients in a well-organized manner. Due to our ethnic business practices and prompt delivery, we have been able to cater to vast clientele across the world.
---
La Aroma
Founded in: 2009
Franchising since: 2011
Franchise units: 12
Initial investment: From Rs 2 Lakhs
Royalty Fees: Rs 0.5 Lakhs
La Aroma is an end-to-end solution to fragrance and aromatherapy solution. We offer entire fragrance solutions starting from dhoop, soap, air fresheners, bathroom spray, wardrobe spray, carpet freshener, perfumes, attars, floor cleaners and much more into fragrance for retail, hospitality and institutional purpose. Aromatherapy, at la aroma, offers a blend of essential oil for body mind and soul. One of India's frost aromatherapy based business with product is on offer for first come first. The franchisor offers support in marketing, proper manuals, on-field assistance, advertisement assistance.
---
Modi Revlon
Founded in: 1995
Franchising since: 2014
Franchise units: 8
Initial investment: From Rs 20 Lakhs
Revlon is a name to reckon with in the beauty industry in India. It has added glamour and color to the lives of many a women to make them look and feel beautiful and confident. Revlon has brought to the modern Indian women the excitement and fun of experimenting with trendsetting colors and innovative products. The company offers an extensive range of high-quality products in different categories namely, color cosmetics, skincare, fragrances, hair care and hair colors. Franchisee training & field assistance will be provided at regional offices. Expert guidance is provided while setting up the franchise. Assistance in site selection is also provided.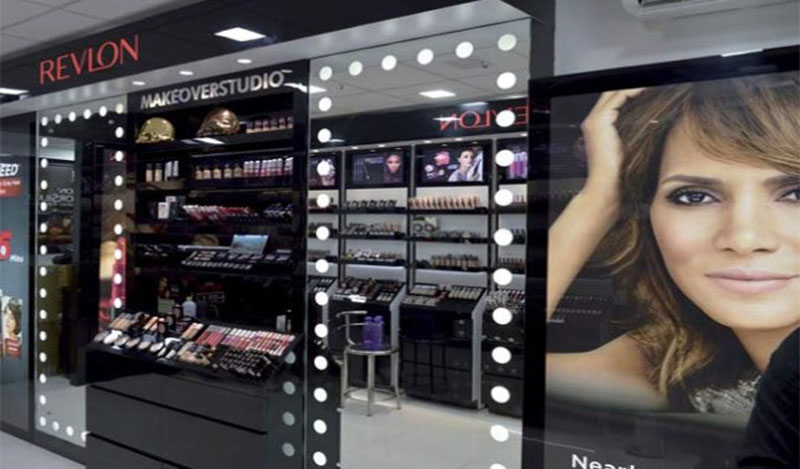 ---
My Glamm
Founded in: 2016
Franchising since: 2017
Franchise units: Less than 10
Initial investment: From Rs 30 Lakhs
Royalty Fees: Rs 15 Lakhs
MyGlamm backed by one of Europe's largest natural beauty companies, collaborated with global experts and makeup artists to bring about exciting innovations in makeup to accomplish our single, focused goal – make looking glamorous effortless! Innovation for ease is at the heart of our products. Conceptualized, formulated and developed in laboratories in Italy and Germany, MyGlamm products have been created to simplify a woman's makeup routine.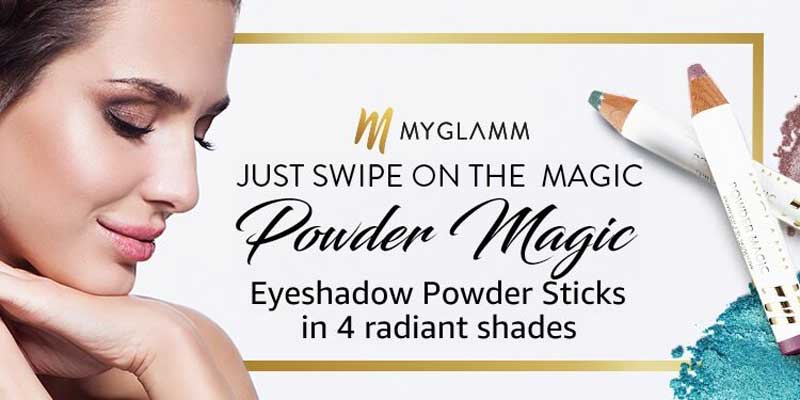 ---
Architects of Skin
Founded in: 2015
Franchising since: 2015
Franchise units: 20-50
Initial investment: From Rs 1 Cr
Architects of Skin is owned by Avention Global - a private medical and cosmetic distribution company headquartered in Sydney, Australia. Architects of Skin is sole focuses on NEW Growth Factor technologies and treatments for anti-aging, skin rejuvenation and hair restoration procedures. They thrive on efficacious technologies and have sourced the latest cosmetic, skincare and haircare technology from all over the world – which sets them apart from the competition.
---
Clinic Dermatech
Founded in: 2006
Franchising since: 2015
Franchise units: From Rs 1 Cr
Initial investment: Rs 15 Lakhs
Clinic Dermatech is a technologically and ethically driven solution provider in the field of cosmetic dermatology. Clinic Dermatech caters solutions in the areas of Laser hair reduction, body sculpting, skincare, anti-aging and hair restoration while making everyday miracles happen via various skin and beauty products. Clinic Dermatech uses the concept of focused technology for dedicated treatments. Advanced Dermatological Science combines with the latest laser and other cosmetic technologies, some of which are available for the first time in India, to bring you the most focused beauty & skincare services, customized to fit every individual's needs.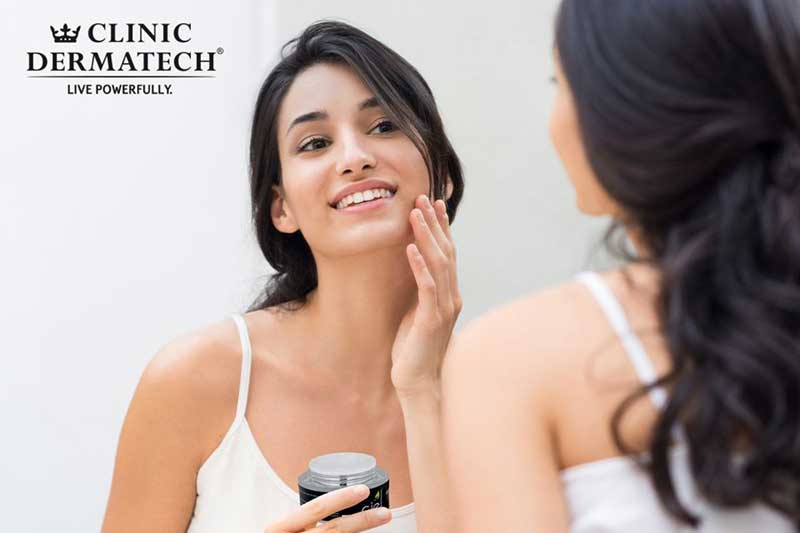 ---
Kyna Korner
Founded in: 2012
Franchising since: 2013
Franchise units: 9
Initial investment: From Rs 0.1 Lakhs
Royalty Fees: 30%
Kyna Korner - Perfumery, Aroma or Fragrance....all are synonyms which immediately take you into a soothing atmosphere. We at la aroma welcome you to the fastest growing sector of health and beauty. An opportunity to start your own business with a customised business plan which can match your need. The Kyna Korner franchise benefits are a reputed brand name & logo to use, proper training in Mumbai, a trusted business model to follow for success, great returns on investment, ongoing support for best results.

---
York Perfumes (India) Pvt Ltd
Founded in: 1995
Franchising since: 2010
Franchise units: Less than 10
Initial investment: From Rs 5 Lakhs
A unique concept of 100% Perfume store, Perfume Station is the Indian subsidiary of York Transnational Ltd, an international perfume distribution entity. Offering an authentic yet affordable range of superb fragrances/ perfumes, Perfume Station is operating across India through an exclusive retail channel, spanning 5 operational stores in Jodhpur, Jaipur, Beawar, Udaipur and Ahmadabad. Our revered collections include more than 100 SKUs and have a special section for men, women & children. With an average price range of INR 250-1500 only, we aim to provide optimum value for money to our customers.
---
View all franchises
DIDN'T FIND WHAT YOU WANT?
ASK THE EXPERTS