The Top 10 Tea Franchise Business Opportunities in The UAE for 2023
Update: 12.11.2021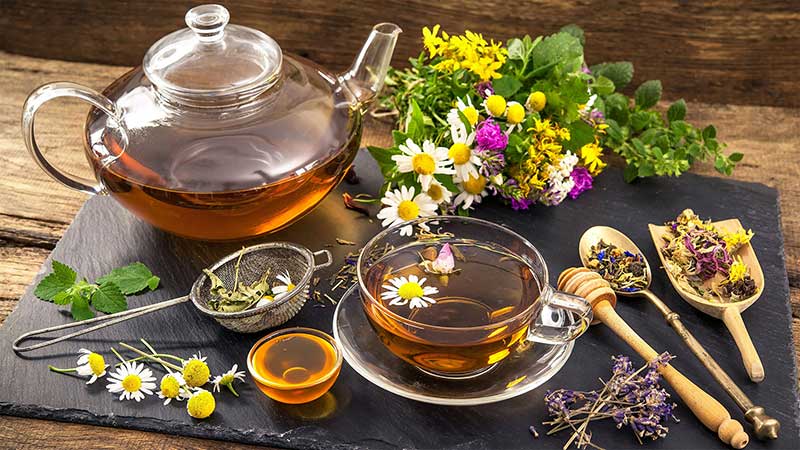 Tea franchise business in the UAE is supported by several events including the International Coffee & Tea Festival. In 2022 the segment will continue evolving. We figured out that the list of Top 10 Tea Franchises hasn't changed much, which suggests good reputation and profitability of the brands.
Tea consumption in the Arab World has grown over the last decade. The demand for the drink encouraged the best tea franchises in UAE to expand nationally and internationally by means of their new franchisees. The franchisors offer good conditions, a reputed brand name, a well-established marketing approach, and help to their partners. If you find it interesting to own a tea business, consider our list of popular franchise opportunities in this field in the UAE. You will see local and well-known world famous brands for different budget and with various concepts. Here sure to be something special for you!
Here are the best 10 Tea franchises in the UAE
Mooboo
Founded in: 2012
Initial investment: from 200,000 AED
Royalty Fees: 150,000 AED per year
Mooboo specializes in bubble teas with a wide variety of flavors, from honeydew, jasmine milk, chocolate, rose guanying and fresh tea. Plus, there are also flavors of a variety of fruits including melon, apple, lychee, passion fruit, peach, pineapple, and more! With over 1000 flavors to choose from, shoppers Mooboo never get tired of coming back and trying new flavors.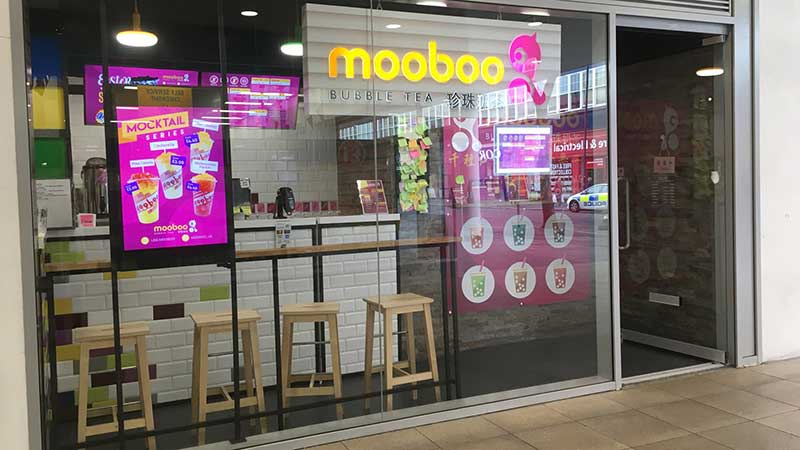 ---
Tea Break Cafe
Founded in: 2013
Franchise units: 8
Initial investment: from 200,000 AED
Established in 2013, Tea Break is among one of the fastest growing brands in the UAE. Founded by Shahaban, Tea Break had its first branch set up in Shahama , Abu Dhabi. Continuous improvement through innovative practices was the culture embarked in the organization since its inception. The brand had a rigorous focus on quality and customer experience. With the expansion of the organization and more branches being opened up, the cafe ambience also progressed into plush interiors with cozy seating and pleasant music. With 8 outlets currently running in full fledged, the brand takes pride in being one of the most loved hangouts in UAE.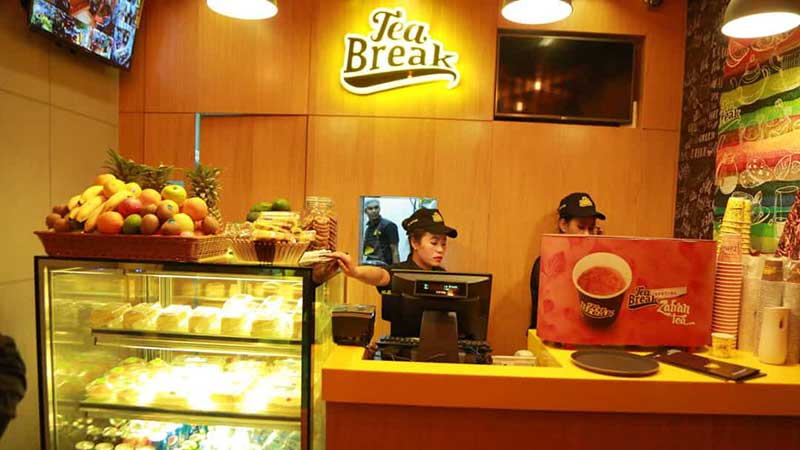 ---
Filli Cafe
Founded in: 1991
Initial investment: 370,000 AED
Franchise Fee: 73,500 AED
Royalty Fees: 6%
Each Zafran Filli outlet has its own proprietary blend prepared by a team of experts. Unlike other tea companies, Filli is focused on delivering a unique flavor that is now associated with their brand. The blending process is performed by experts who are masters of tasting, who understand the process better than anyone else. Filli Café currently serves 17 of the best locations in Dubai and aims to be a leader in the concept of specialty tea. Filli Cafe caters to low, middle and high income multicultural clients.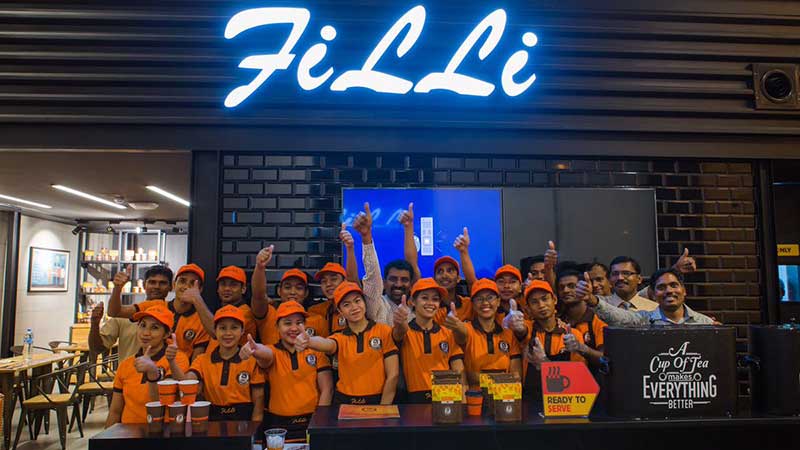 ---
TEAZONE
Franchise Fee: from 27,500 AED
Royalty Fees: 6%
At TEAZONE, Zafran tea is a specialty, to put it mildly; we have our own proprietary blend prepared by a team of experts. Unlike other tea companies, TEAZONE is focused on delivering unique flavored teas that are now associated with our brand. The blending process is performed by experts who are masters of tasting, who understand the process better than anyone else. The result is a healthy and tempting cup of TEAZONE Zafran tea at every TEAZONE outlet around the world ... an experience they simply cannot get enough of.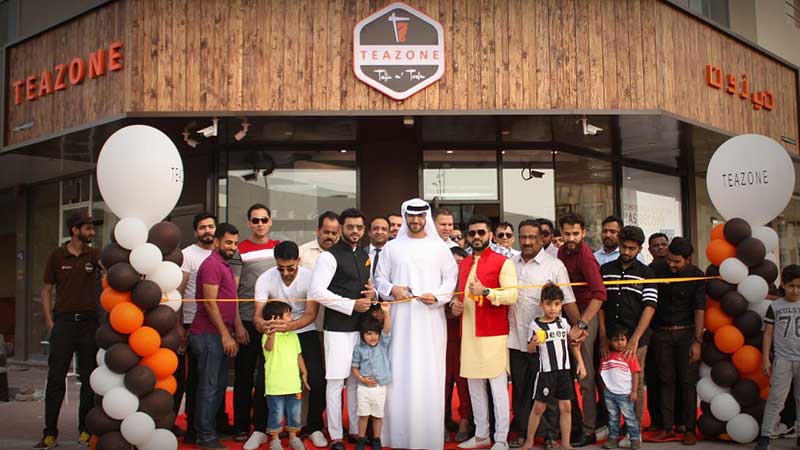 ---
Sharetea
Founded in: 1992
Initial investment: 373,000 AED
Franchise Fees: 92,500 AED
Sharetea was established in 1992 in Taipei, Taiwan with a focus on black tea. Since then they have branched out to Canada, U.S., UK, Singapore, Australia, Singapore and Indonesia with more than 500 stores. The franchise helps franchisees select the right location and there is a lot of room for negotiation regarding where one can open.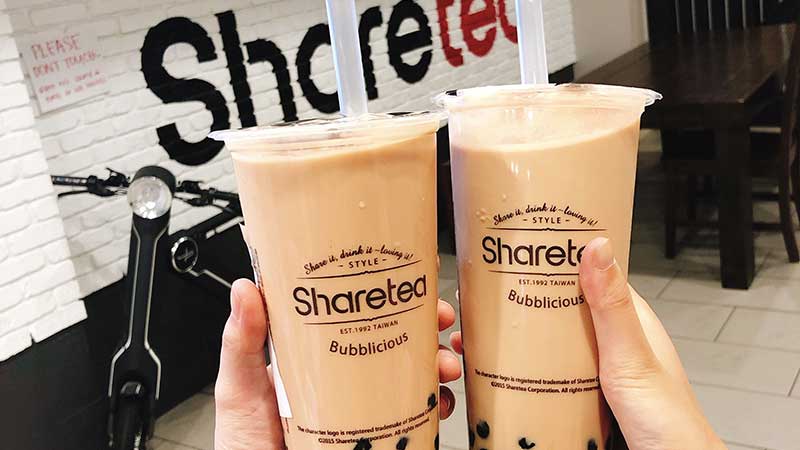 ---
Tea-Crème
Tea-Crème was founded with the sole purpose of satisfying the needs of the young at heart for tasty, hygienic, natural and healthy food. This gave rise to the idea of preparing food with non-artificial and healthy ingredients without preservatives. Tea-Crème will provide the mantra of taste and health by sourcing most of the ingredients from the best suppliers, including its own ingredients and food, including our signature blend of tea, coffee and ice cream.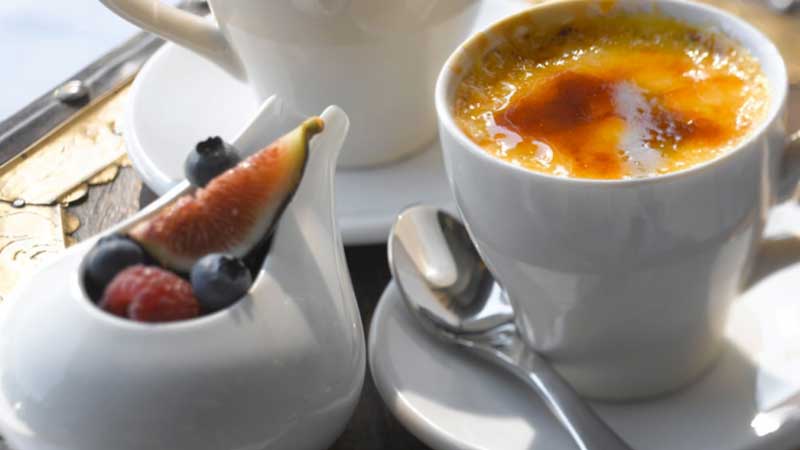 ---
Tealand
Initial investment: 414,000 - 690,000 AED
Tealand Trading LLC is one of the leading companies in Dubai to introduce the concept of high quality tea in the retail format, represented as Tealand Retail Kiosk. Currently Tealand operates 5 successful outlets in the central Malls of Dubai. Subsequently Tealand has introduced a specialty "Tea on the Go" kiosk, which sells and serves a range of tea blends with tea accessories along. Tealand is steadily growing and becoming a household name in UAE for fine specialty tea.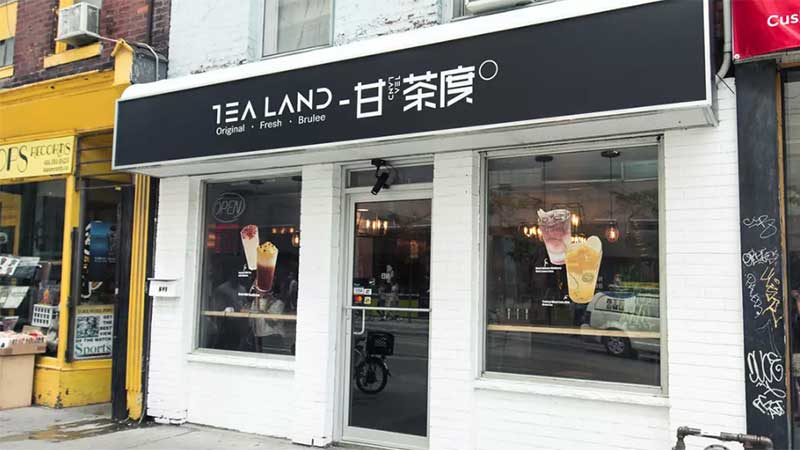 ---
Selfie Tea
Selfie Tea sells the highest quality tea leaves from the mountain peaks of India. Selfie Tea always guarantees the freshness, aroma and taste of all varieties available in retail outlets. The company is rapidly expanding its stores so that everyone around the world can experience the unrivaled taste of real tea.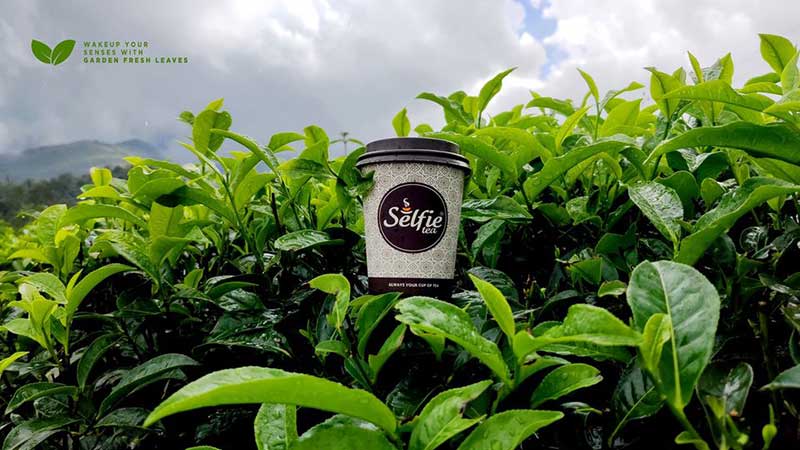 ---
Ochado
Founded in: 2010
Initial investment: 30,000 AED
Ochado started in Singapore in 2010 where the "Japanese way" of brewing tea has been popular and loved by many tea-lovers. The brand was an instant hit and it rapidly grew its outlets in its neighboring countries like Malaysia, Indonesia, Cambodia, Brunei and here in the Philippines, making it one of the most sought-after bubble tea brands in Asia. From the two Japanese words, OCHA and CHADO, which mean "tea" and "Japanese way", this tea concept prides itself in brewing the best quality tea with the most natural and freshest ingredients which sets it apart from other bubble tea concepts.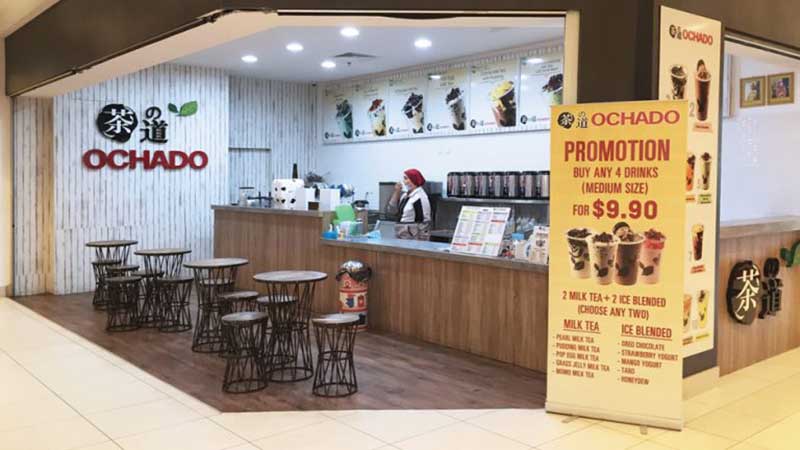 ---
Café2go
Initial investment: 313,000 AED
Franchise Fee: 78,000 AED
Royalty Fees: 5%
Café2go offers a wide variety of premium quality hot and cold drinks, including tea, coffee, smoothies and juices. Café2go is a pioneer in serving a variety of hot and cold drinks, gelatos, yoghurts, sandwiches and fresh camel milk baked goods served under our Camellos brand. Cafe2go promises to deliver the most delicious coffee and the freshest food combined with the best service. Café2go has offices in the UAE, Libya and Qatar with plans for rapid expansion in the Middle East and around the world.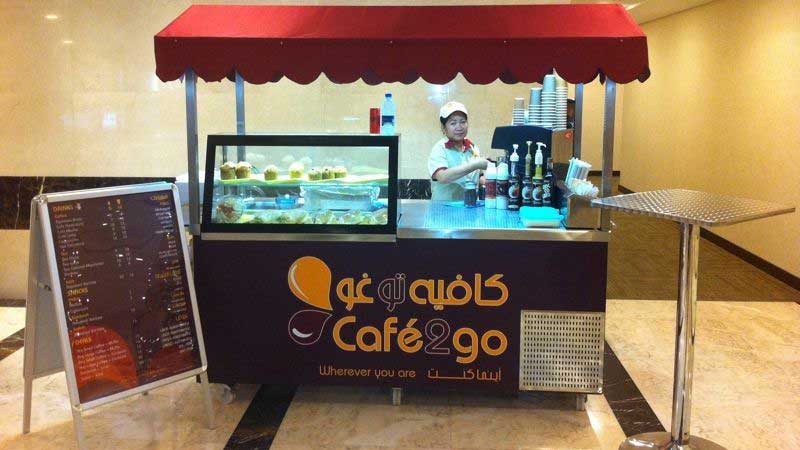 ---
CHATIME
Founded in: 2005
Franchising since: 2009
Franchise units: 90
Initial investment: 920,000 - 1,300,000 AED + GST
Royalty Fees: 5%
CHATIME is a well-known tea drinks franchise with nearly 1000 stores in 80 cities on four continents around the world. The company is growing rapidly and on average we open a new store every month. CHATIME CAFÉ LLC is now franchised in the following countries: UAE, Oman, Qatar, Bahrain, Kuwait, Saudi Arabia and Iran.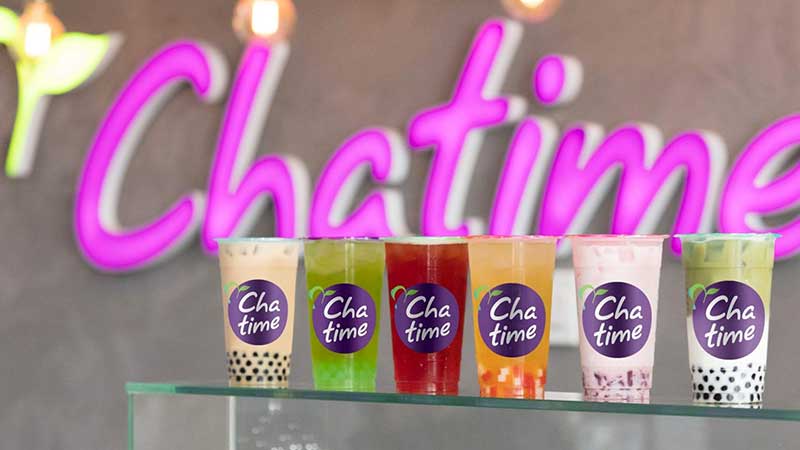 ---
Conclusion
To summarize, we can say any of the listed above tea franchises is worth buying. But there is a lot to consider while choosing the best one for you. Pay attention to the reputation of the brand, what training and support are offered, check if the other franchisees are successful. But the main thing you need to do is to align your budget with investment requirements of the brand. In order to ease the challenge, we have made the comparison flowchart of the best tea franchises in the UAE for you. It shows the minimum estimated initial investment of each brand. By using it, you can figure out the difference in financial requirements for each franchise, and decide which one fits you the most.
View all Tea Franchises
Want to advertise your franchise with us and successfully boost your business?
Please send us your request and we will get back to you shortly!
DIDN'T FIND WHAT YOU WANT?
ASK THE EXPERTS