The 10 Best Coffee Shop Franchises For Sale in The UAE for 2023
Update: 04.11.2021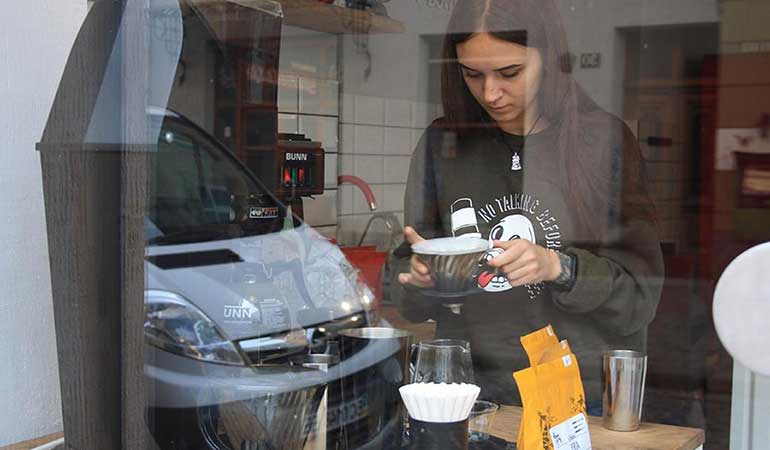 Arabic coffee is a symbol of generosity and hospitality. The Emiratis consume a lot of this drink which makes the UAE one of the most developed coffee markets in the Middle East. The list of popular coffee shop franchise opportunities is diverse. Here you can find both local and international businesses successfully operating on the market. There is an American coffee and doughnut company, a nation's leading handcrafted beverage chain, an urban cafe bakery concept and others. Don`t miss the chance to join one of the best coffee shop franchises in the UAE now. The franchisors offer favourable conditions as well as low initial investments and reasonable royalty fees for their partners.
Here are the top 10 Coffee Shop franchises in The UAE
Maui Wowi Hawaiian Coffees and Smoothies
Founded in: 1982
Franchising since: 1967
Franchise units: 148
Franchise Fee: $30,000
Initial investment: $63,900 - $554,000
Founded in 1982 by Jeff & Jill Summerhays, Maui Wowi® was built to provide their 'ohana (family) with a healthy alternative to the sugary and fat-laden foods that seemed to be everywhere. Just as passionate, the Summerhayses wanted to create a business model that was fun, flexible, and mobile so they could bring their all-natural, fresh fruit smoothies anywhere they felt like traveling. Founding Partner Michael Haith revamped the franchise concept and expanded the product line, which now includes Hawaiian coffees and espresso.
---
Dunkin'
Founded in: 1950
Franchising since: 1955
Franchise units: 13,125
Franchise Fee: $40,000 - $90,000
Initial investment: $395,500 - $1,597,200
Ongoing Royalty Fees: 5.9%
Dunkin' Donuts is an American multinational coffee and doughnut company and is one of the largest coffee shop and donut shop chains in the world with approximately 12,900 locations in 42 countries. Ideal partners are an experienced food service or retail operator to consider franchising with a brand that is designed for on-the-go convenience, quality, and guest satisfaction. Franchisees have the opportunity to succeed by consistently following their company values, created by their founder, Bill Rosenberg.
---
Café2go
Initial investment: $85,300
Franchise Fee: $21,300
Royalty Fees: 5%
Café2go offers a wide variety of premium quality hot and cold drinks, including tea, coffee, smoothies and juices. Café2go is a pioneer in serving a variety of hot and cold drinks, gelatos, yoghurts, sandwiches and fresh camel milk baked goods served under our Camellos brand. Cafe2go promises to deliver the most delicious coffee and the freshest food combined with the best service. Café2go has offices in the UAE, Libya and Qatar with plans for rapid expansion in the Middle East and around the world.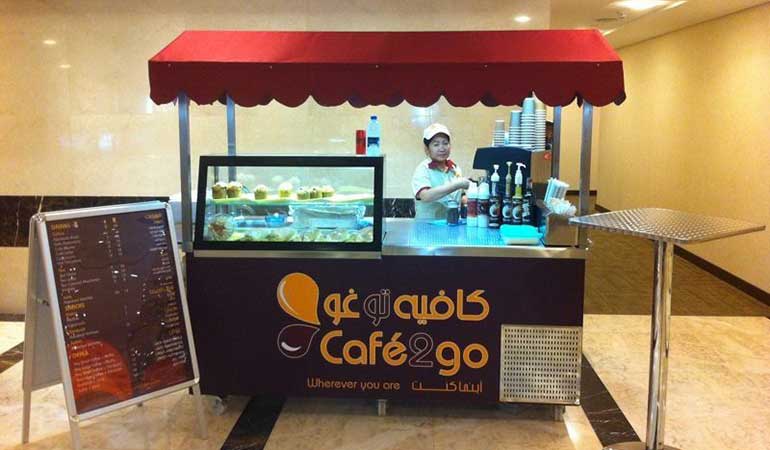 ---
Aroma Joe's Coffee
Founded in: 2000
Initial investment: $256,500 - $702,000
Franchise Fee: $15,000
Ongoing Royalty Fees: 8%
Ad Royalty Fee: 4,5%
Aroma Joe's Coffee, one of the nation's leading handcrafted beverage chains, announces their ongoing commitment to coffee quality and sustainable farming practices. Always known for their emphasis on quality beverage and food offerings, Aroma Joe's is proud to partner with a local award-winning Maine roaster who crafts roasts with their proprietary bean blends. The 100% Arabica bean blends used for each handcrafted beverage are not only sustainably grown and ethically sourced but create coffee and espresso beverages that are even more full-flavored, rich and deliciously smooth.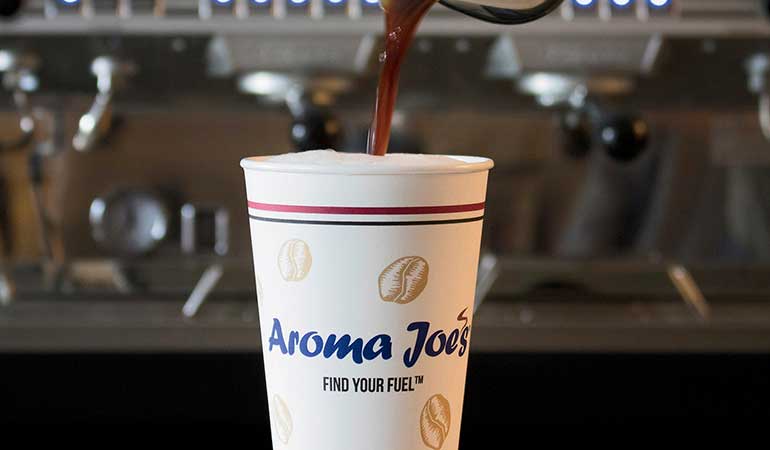 ---
Scooter's Coffee
Founded in: 1998
Franchising since: 2001
Franchise units: 171
Initial investment: $331,000 - $638,000
Franchise Fee: $40,000
Ongoing Royalty Fees: 6%
Ad Royalty Fee: 2%
Founded in 1998 by Don and Linda Eccles in Bellevue, Nebraska, Scooter's Coffee Company selects only the finest coffee beans in the world at its headquarters in Omaha, Nebraska. The secret of Scooter's more than 20-year history of success is simple: stay true to the original business principles and core values ​​of the company. The Scooter brand promise, which is often spoken to franchisees, customers and employees, is: "Amazing people, amazing drinks… Surprisingly fast! ™ ". It reflects the origins of the company's business since 1998 and reflects the ongoing commitment to providing an unforgettable experience for loyal customers.
---
The Coffee Bean and Tea Leaf
Founded in: 1963
Franchising since: 2002
Franchise units: 1000+
Initial investment: $183,250 - $615,500
Royalty Fees: 5,5%
One of the oldest and biggest private coffee and tea retailers in the USA, the Coffee Bean & Tea Leaf, was founded in Southern California in 1963. The company has expanded to more than 1100 locations and is supposed to grow rapidly worldwide. Coffee Bean and Tea Leaf focuses on multi-unit franchise models rather than single unit franchising. However, the latter is possible for non-traditional locations such as casinos, hotels, airports, military bases, etc.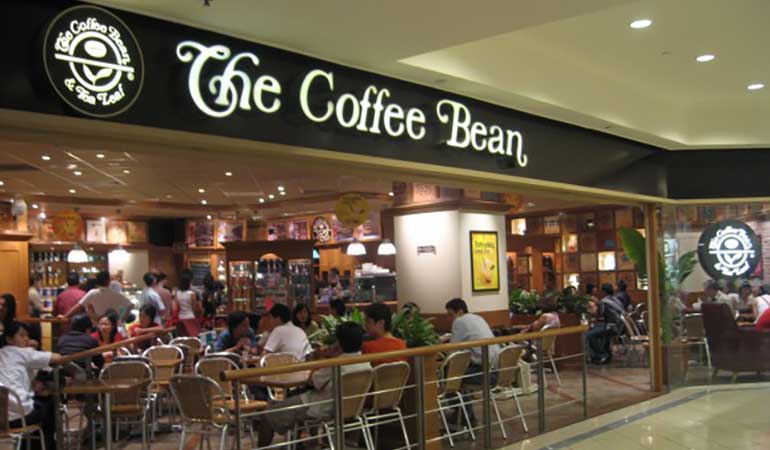 ---
Cafe2U
Founded in: 2000
Franchising since: 2004
Initial investment: $109,146 - $154,621
Franchise Fee: $25,000
Royalty Fees: $175 a week
Cafe2U is a mobile coffee company that started in Sydney, Australia in 2000 with a single van. The company was granted a franchise in 2004 and has shown exceptional growth since then. Cafe2U minibuses have a built-in espresso machine and deliver excellent coffee to specific areas, including workplaces, sporting events, and special events. While exceptional coffee is a staple, Cafe2U also sells other hot drinks, cold drinks, snacks, and lunch options.
---
Biggby Coffee
Founded in: 1994
Franchising since: 1999
Franchise units: 245
Initial investment: $186,850 - $369,100
Franchise Fee: $15,000
It all started when Bob Fish and Mary Rosell opened their first Beaner's coffee shop in East Lansing, Michigan. Cultural values BIGGBY® Coffee - happy, having fun, making friends, loving people and drinking great coffee. Helping Coffee lovers and curious coffee lovers benefit from a less pretentious and fun approach to the standard gourmet café paradigm. In addition to connoisseur-worthy drinks with pronounced names such as Teddy Bear® and Caramel Marvel®, BIGGBY® baristas offer a unique experience designed to brighten their customers' day.
---
Brioche Doree
Founded in: 1976
Franchising since: 2013
Franchise units: 523
Initial investment: from $250,000
Royalty Fees: 5%
Brioche Doree is an urban cafe bakery built on the simple idea that it is possible to offer, in a fast service style, French-inspired products of exceptional quality and freshness. Brioche Dorée is a highly adaptable and flexible brand, which can be expressed in as little as 600 and up to 2500 square feet. Menus and operational models are flexible to both meet the needs of the operational environment and the distinctive attributes of the client base. We are looking for people who have enthusiasm and passion for our core businesses – the best coffee and the freshest fast casual menu with French culinary tradition.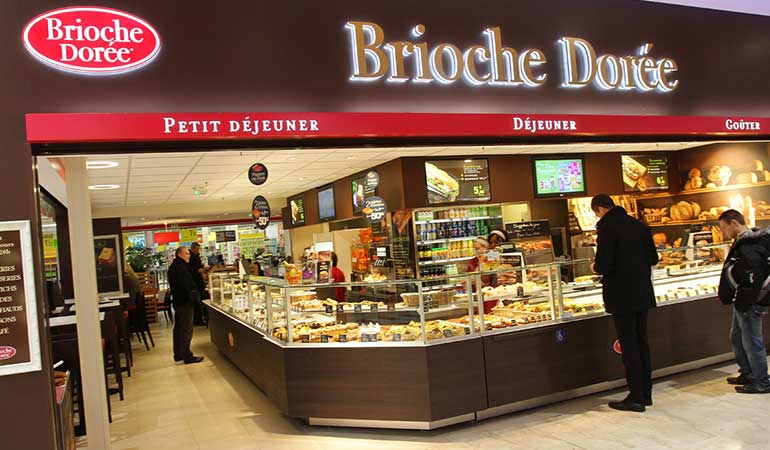 ---
Public Café
Initial investment: $24,000
Royalty Fees: 5%
Public Café is a coffee shop located in the heart of Dubai, UAE. The Public Café, with its unique blend of coffees and baked goods, will appeal to coffee lovers as well as hearty and delicious food lovers. The unique atmosphere of the Public Café is ideal for business meetings, as well as before and after training.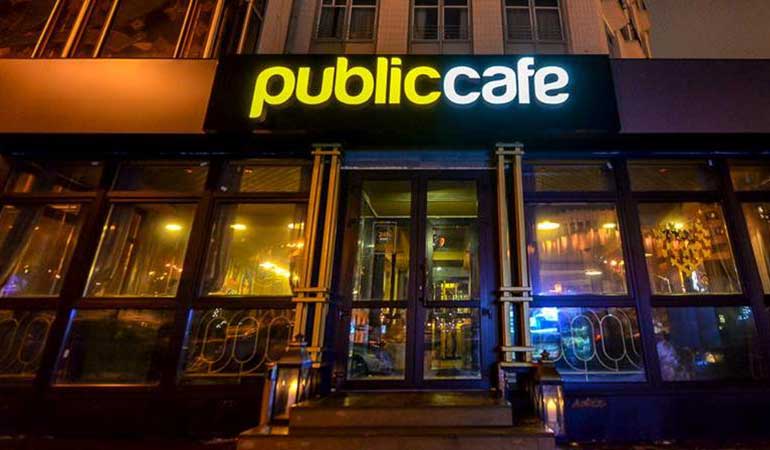 ---
View all coffee shop franchises
Want to advertise your franchise with us and successfully boost your business?
Please send us your request and we will get back to you shortly!
DIDN'T FIND WHAT YOU WANT?
ASK THE EXPERTS