Dunkin' Donuts Franchise Opportunities
Dunkin' Donuts is an American global doughnut company and coffeehouse based in Canton, Massachusetts. It was founded in 1950 by William Rosenberg in Quincy, Massachusetts and has become one of the largest coffee and baked goods chains in the world, with more than 12,000 restaurants in 36 countries. The chain's products include doughnuts, bagels, other baked goods, and a variety of hot and iced beverages.
How to open a Dunkin' Donuts franchise?
Ensure you have adequate capitalization.
In order to open a Dunkin' Donuts coffee shop franchise, you must have a net worth of more than $230,000.
Appreciate the investment required for a franchise.
You will need to consider real estate costs, the cost of equipment and signs, the costs of licenses and permits, the cost of uniforms, the cost of insurance, etc.
Evaluate your prior experience and strengths.
You should thoroughly evaluate your prior business experience before applying to become a Dunkin' Donuts franchise owner.
Assess market availability.
You will want to look at the market availability for Dunkin' Donuts franchises and see if there are available markets in your location of interest before proceeding with the franchising application.
Submit your application.
Your application will be reviewed by the Dunkin' Donuts franchise team. You will be emailed a confirmation receipt upon reception of your online application, where we will additionally provide the contact details of the franchise owner.
Receive approval & opening your Dunkin' Donuts franchise.
You will receive franchise approval once your financial and background checks are completed. Approval will only be given to candidates who meet all the requirements of franchise owners.
Request Free Info

How much does Dunkin' Donuts franchise cost?
Dunkin' Donuts has the franchise fee of up to $90,000, with total initial investment range of $228,620 to $1,691,200.
Initial investments: $228,620 - $1,691,200
Net-worth Requirement: $250,000
Liquid Cash Requirement: $125,000
Ongoing Fees
Initial Franchise Fee: $40,000 - $90,000
Ongoing Royalty Fee: 5.9%
Ad Royalty Fee: $2-6%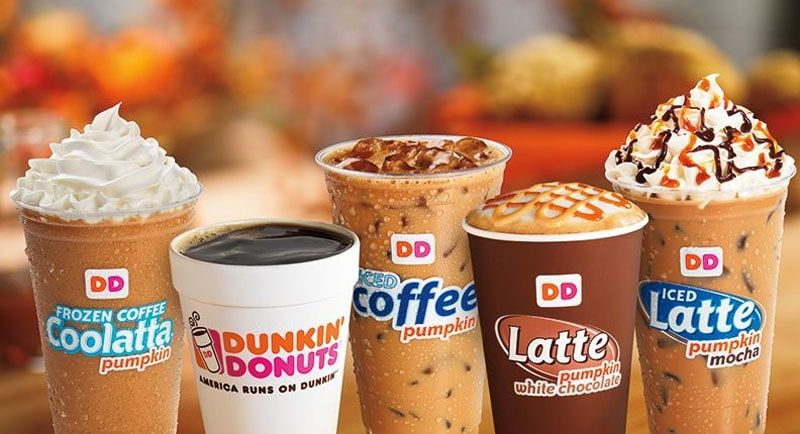 Are you interested in starting Dunkin' Donuts Franchise in the USA, the Philippines, India, Pakistan, the UK, the UAE, or another country?
We provide estimated franchise costs for some countries:
- In the United States, the total investment to start the Dunkin' Donuts Restaurant is around $228,620 to $1,691,200.
- In Philippine currency, the investment comes around Php 11 million to Php 81 million.
- In Indian currency, the investment comes around Rs 1.67 crores to Rs 12.38 crores.
- In Pakistani currency, the investment comes around PKR 36,7 million to PKR 271,53 million.
- In currency of the United Kingdom, the investment comes around £168,050 to £1,243,150.
- In currency of the United Arab Emirates, the investment comes around AED 839,700 to AED 6,211,620.
Support Options
On-The-Job Training: 244-354 hours
Classroom Training: 45-54 hours
Dunkin' Donuts website: www.dunkindonuts.com
Request Free Info