The 10 Best Coffee Franchise Businesses in USA in 2023
Update: 07.06.2021
Americans enjoy coffee. They believe that the hot beverage gives them energy and speeds work and daily routine up. On average, Americans drink up to 400 million cups of coffee per day. They also acknowledge the social function of coffee which is even higher in popularity than alcohol or other beverages. No wonder that coffee franchise business is among the most successful to own in the USA. The segment offers a vast choice of concepts including coffee shops, doughnut companies and coffeehouses, specialty coffee companies, drive thru coffee franchises and others. American brands operating within the industry are popular and have millions of fans all over the world. The success is due to not only everlasting love for the drink but also to a well-thought-out marketing, a proven business model, high quality products and services. If you are looking for an interesting and at the same time profitable business to run, then coffee franchise opportunities listed here will stand you in good stead.
Here are the 10 best coffee franchise businesses in the USA
Dunkin'
Founded in: 1950
Franchising since: 1955
Franchise units: More than 12600 worldwide
Initial investment: $134,600 - $1,611,100
Royalty Fees: 5,9%
Dunkin' Donuts is probably one of the most familiar franchises worldwide. Dunkin' Donuts restaurants offer a wide range of espresso beverages such as lattes and cappuccinos; iced, and decaffeinated coffee which taste better together with tantalizingly delicious muffins, donuts and other baked desserts. The first Dunkin' Donuts franchise was launched in 1955 and to date the brand has grown to 12,000 restaurants all over the world.
If an entrepreneur is willing to buy Dunkin' Donuts franchise, they must have a net worth of $500,000, including $250,000 in liquid assets.
The expenses required to be paid consist of an initial franchise fee which varies from $40,000 to $90,000 depending on the type of a franchise business. In addition, a franchisee should also spend money on buying real estate, equipment, uniform; and paying for licenses, permits and insurance, etc. In order to open your Dunkin' Donuts restaurant be ready to spend from $134,600 to $1,611,100.
---
The Human Bean Drive Thru
Founded in: 1998
Franchising since: 2002
Franchise units: 60
Initial investment: $211,625 - $688,375
Royalty Fees: 4%
Since 1998 when the Human Bean started their first drive-thru espresso stand in Ashland, Oregon, they have expanded not only throughout Southern Oregon but also far beyond it. The huge success has been due to positive customer reception of their service.
If a business person wants to acquire the Human Bean franchise, they need to have at least a net worth of $250,000 and $150,000 in liquid assets. The initial investment for starting the service is up to $400,000 depending on location. One of the pleasant advantages the Human Bean offers to their franchisees is no percentage-of-sales royalty or marketing fees. Their partner should pay only a renewal fee of $1,000 every 10 years. The Human Beans aim at the favorable corporate culture which means that each franchisee receives all the benefits of being a part of the brand. For instance, the Human Bean offers a new POS system which allows their franchisees to have up-to-the-minute sales data and track products.
---
Biggby Coffee
Founded in: 1995
Franchising since: 1999
Franchise units: 230
Initial investment: $181,850 - $358,100
Royalty Fees: 6%
Biggby Coffee is the name of a popular coffee shop brand which specializes in selling a wide variety of beverages including hot, iced and frozen lattes; smoothies and other drinks. The founders of Biggby Coffee had invested decades to gain necessary experience before they opened their first coffee shop in 1995 and started their franchise in 1999. And now they are ready to support their franchise partner with a three-week-training on the Biggby menu, coffee and tea, human resources, marketing and management techniques, etc. Biggby Coffee is usually from 1,200 to 1,500 square-foot and may include a drive-through service. In order to launch a Biggby Coffee café, a promising franchisee should possess at least $400,000 of net worth with $70,000 of liquid cash. The expenses at the start include $30,000 franchise fee, a 5% royalty fee on gross and from $181,850 to $358,100 of total investment.
---
Gloria Jean's Coffees
Founded in: 1979
Franchising since: 1998
Franchise units: 200 - 500
Initial investment: $173,150 - $473,000
Royalty Fees: 6%
Gloria Jean's store was established in 1979. Today it is being expanded to 50 locations all over the USA each year. All-in-all there are 800 coffee houses around the world. Gloria Jean's store is easily recognized and adored by many clients. The brand offers a well-established business model together with a significant training program to its franchise partners. Being a part of Gloria Jean's team, the franchisee receives useful recommendations on starting and running the business, including operational & marketing support. Gloria Jean's Coffees have their Franchise Partner Induction Program where they encourage their franchisees to attend a Coffee University to get all necessary knowledge.
The investment needed to start the franchise is from $173,150 to $473,000, including an initial franchise fee of $15,000-$25,000 which grants an entrepreneur the license to run the business and the right to own the brand name.
---
Black Rifle Coffee Company
Founded in: 2014
Franchising since: 2017
Net worth requirement: $500,000
Liquid capital requirement: $250,000
BRCC, founded in December 2014 by former Green Beret Evan Hafer and owned by former members of the armed forces of the United States, is a coffee company based in Salt Lake City, Utah, United States with more than 1,700 coffee shops across the country. The Black Rifle Coffee Company's corporate image is built on supporting veterans. The company is looking for franchisees with a minimum of two years of restaurant experience, passion, grit and determination to oversee this project and protect the brand.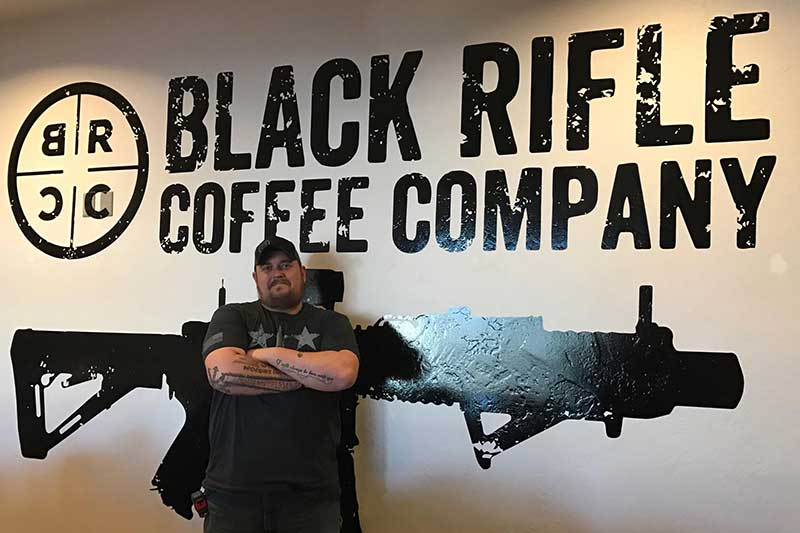 ---
Scooter's Coffee
Founded in: 1998
Franchising since: 2001
Franchise units: ~200
Initial investment: $351,000 - $587,000
Royalty Fees: 6%
Scooter's Coffee can brag the finest coffee beans in the world as well as a successfully operating franchise business. Having been founded in 1998, it has grown to 200 locations in 14 states and is going to expand twice soon. A business person willing to start Scooter's Coffee franchise has to have good leadership skills and relevant background, however, the business ownership experience is not mandatory. They also should possess $500K minimum net worth with $100K liquid assets. Each franchisee and their store manager are welcome to do a training course at headquarters in Omaha, Nebraska where they can learn about product preparation, staff development, and store operations. They also get access to a professional Franchise Support Team which can quickly help find a solution to any issue and answer to all the questions related to the business. A franchisee can also take part in an annual and quarter franchise meetings and keep aware of the latest business updates.
---
The Coffee Bean and Tea Leaf
Founded in: 1963
Franchising since: 2002
Franchise units: 1000+
Initial investment: $183,250 to $615,500
Royalty Fees: 5,5%
One of the oldest and biggest private coffee and tea retailers in the USA, the Coffee Bean & Tea Leaf, was founded in Southern California in 1963. The company has expanded to more than 1100 locations and is supposed to grow rapidly worldwide. Coffee Bean and Tea Leaf focuses on multi-unit franchise models rather than single unit franchising. However, the latter is possible for non-traditional locations such as casinos, hotels, airports, military bases, etc.
An entrepreneur with a desire to apply for a franchise has to fill out the application form. The expenses required to start the franchise vary by location. The Coffee Bean and Tea Leaf provides trainings for their franchisees, recommendations on store design, specifications, and construction as well as a support team. In addition, franchise partners have access to an integrated supply chain and brand recipes in order to make their businesses comply with Coffee Bean and Tea Leaf standards.
---
PJ's Coffee of New Orleans
Founded in: 1978
Franchising since: 1989
Franchise units: 123
Initial investment: $190,000 - $584,000
Royalty Fees: 5%
Duck Donuts was founded in 2006 as an establishment where families could spend quality time together. They have been providing impeccable customer service and made-to-order mouthwatering donuts. After their first franchise was launched in Williamsburg, Virginia in 2013, they have made a business breakthrough. Duck Donuts can brag 80 open franchise locations in 26 states and two countries so far. Investors looking for buying a Duck Donuts franchise have to have $150,000 in liquid assets and a net worth of $500,000. They should consider $30,000 per location with discounts for multi-unit options and 5 percent royalty fee of gross sales. The initial investment varies from $300,000 to $450,000 which includes initial advertising, equipment, costs of construction and the franchise fee. A usual Duck Donuts store takes from 1,200 to 1,500 square feet. Duck Donuts franchisees are motivated to participate in fundraising activities through the company's Quack Gives Back initiative.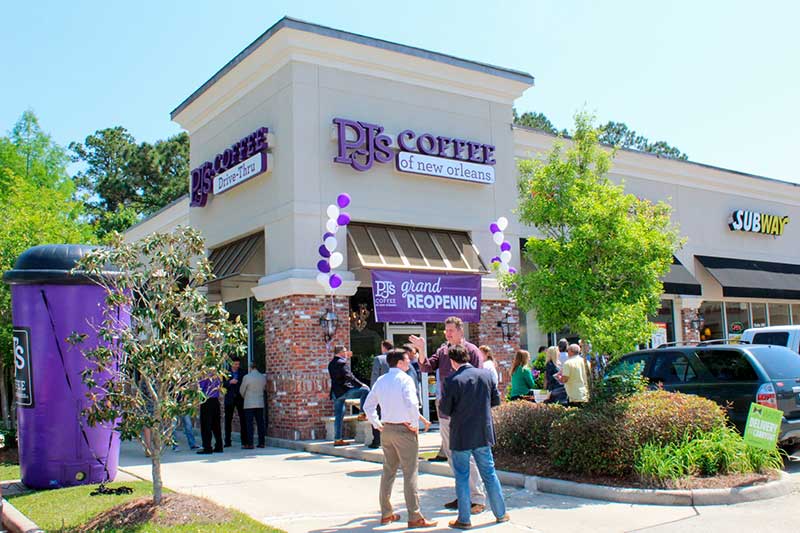 ---
The Coffee Beanery
Founded in: 1976
Franchising since: 1985
Franchise units: ~60
Initial investment: $338,500 - $501,500
Royalty Fees: 4%
The Coffee Beanery started their business in 1976 which is far before Americans got to know what "specialty coffee" means. Since 1985 they have been expanding their franchise throughout the USA and opened over 200 locations in the country. Coffee Beanery has gained a reputation as an industry leader for their family business approach, corporate culture and quality products and services. Coffee Beanery expects their franchisees to follow the best traditions of the brand, therefore, they provide their partners with trainings, consultations and support. In order to gain all the benefits of running the Coffee Beanery franchise business, a promising franchisee has to invest $338,500-$501,500, including the initial fee of $13,800-$27,500 for the right to use the brand name and obtain the license for running the business. Master franchise fees are different and based mostly on the size of the territory.
---
Dunn Brothers Coffee
Founded in: 1987
Franchising since: 1994
Franchise units: 75
Initial investment: $125,750 - $453,600
Royalty Fees: 5%
Dunn Brothers Coffee is known as a specialty coffee shop business and for favorable business conditions for franchisees. Since 1987 Dunn Brothers Coffee has already launched over 75 coffee shops in 8 US states. The brand offers proven franchise concepts and reliable reputation. The decades of experience and expertise of Dunn Bros Coffee franchise team have projected onto successful coffee shop operations, marketing and franchising. All the team members of Dunn Bros Coffee have been franchisees, so they know how to succeed and are ready to share their experience with a franchise novice. After starting the franchise a franchisee is supported by a business manager and trained in management, customer service and merchandising. In order to become a Dunn Bros franchise owner, an entrepreneur must invest from $125,750 to $453,600 into a traditional coffee shop and from $139,000 to $290,100 into an express shop. The initial franchise fee for the former is $32,000 and for the latter is $24,000.
---
View all coffee franchises
To know more about all stages of franchise development read our article Franchise development. How to develop a franchise.
Want to advertise your franchise with us and successfully boost your business?
Please send us your request and we will get back to you shortly!
DIDN'T FIND WHAT YOU WANT?
ASK THE EXPERTS