The 10 Best Children's Businesses in Canada for 2023
Update: 12.01.2023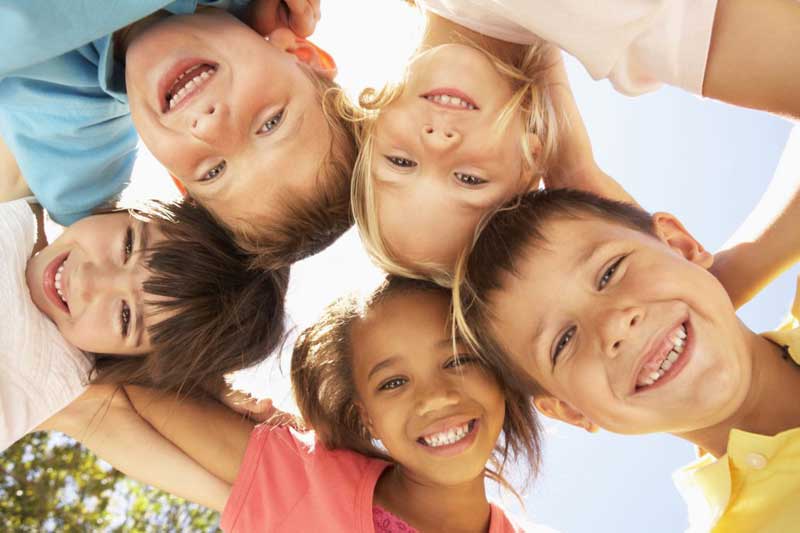 Products and services for kids are always in demand. Therefore, children franchises are good businesses to invest into. In 2023 the segment will continue gaining traction in Canada. We`d like to pay your attention to the list of the best. It includes the brands which have been at the top for years hence are definitely trustworthy.
Establishing a company which specializes in kids products and services is always profitable. There is hardly ever a parent who can refuse their kids to get quality food, clothes and services. However, franchises have a lot of benefits in the sector, as they have a unique concept, well-established business processes and a recognized brand name. The best children's franchises in Canada are music schools, companies which provide school lunches, learning centers, kids hair salons, indoor private playground facilities and other companies with years of successful experience. If you love kids and look for a related business, take a glance at the list of popular kids franchise opportunities in Canada.
Here is the top 10 kids franchises in Canada
Enchanted Castle Inc.
Founded in: 2005
Franchising since: 2017
Franchise units: 5
Initial investment: from $90,000
Franchise Fee: $27,500
Royalty Fees: $500/mo.
Enchanted Castle Inc. initially began as an indoor private playground facility but we soon discovered that our customers wanted more. So we started to think about how we could transform private parties into exciting adventures. Our journey led us down a path of cakes, candy, mascots, home/corporate parties, party supplies, amazing kids' products, product development and new store concepts that showcase everything in a fun and magical way. We are currently expanding throughout Ontario with hopes of one day across Canada and internationally.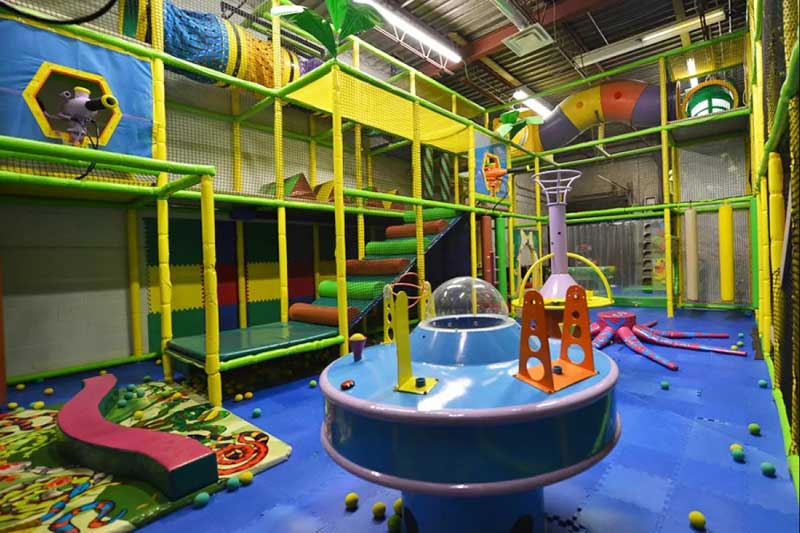 ---
Once Upon A Child
Founded in: 1985
Franchising since: 1993
Franchise units: 383
Initial investment: from $268,500
Franchise Fee: $25,000
Royalty Fees: 5%
It's no secret - kids grow and keeping up with their changing sizes and styles can be expensive! Once Upon A Child fills this need and is the solution for parents looking for high quality gently used children's apparel, toys, shoes equipment at affordable, family-friendly prices. We are the largest North American chain that specializes in reselling clothing and other items for children from infants through tweens. The business model is well established and proven - Love our stores? Own One!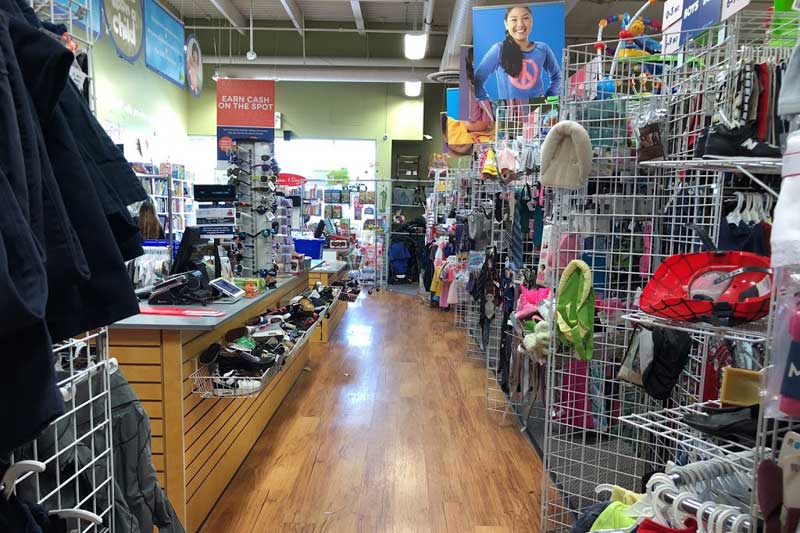 ---
Funtopia
Founded in: 2013
Franchising since: 2016
Franchise units: 8
Initial investment: from $1,000,000
Franchise Fee: $35,000-$60,000
Royalty Fees: 6%
Funtopia is the future of the entertainment industry – sustainability for the owners and value for their customers. As a Funtopia franchisee you will be part of a global team of dedicated professionals. Our business development, marketing, operations & management specialists are ready to help you develop and advance your own business. You only need a strong work ethic and enthusiasm about running your own Adventure Park!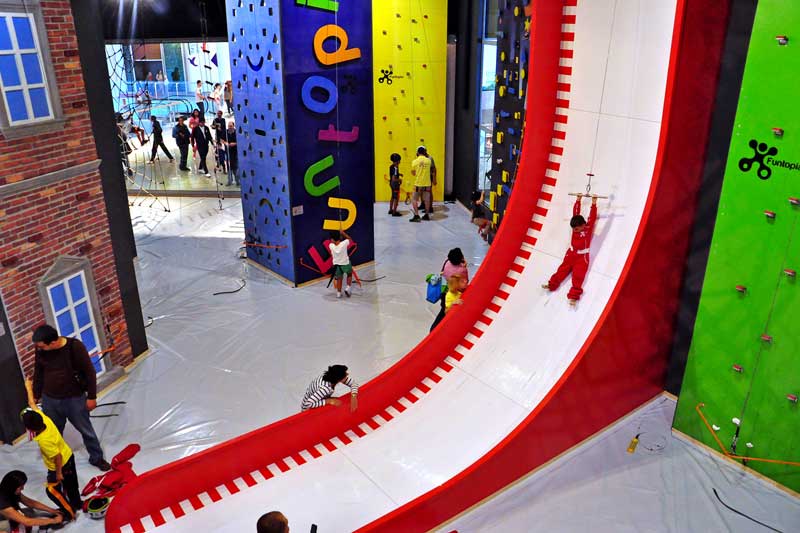 ---
Inspiration Learning Center and Private School
Founded in: 2003
Franchising since: 2008
Franchise units: 14
Initial investment: from $100,000
Franchise Fee: $25,000 - $38,000
Royalty Fees: 10%
Welcome to Inspiration Learning Center and Private School, our learning centers offer professional tutoring services from highly skilled and dedicated teachers, and we believe that every student can achieve their full potential and develop a love for learning with proper educational and emotional support. We are dedicated to the development of young minds using the best teaching methods of eastern and western styles of education. All this while being completely student-centered. Once you're approved, you will complete an eighteen day training program. This training is held at Inspiration's franchise support center. You will also be visiting our other centers and one Franchise location for more hands-on training.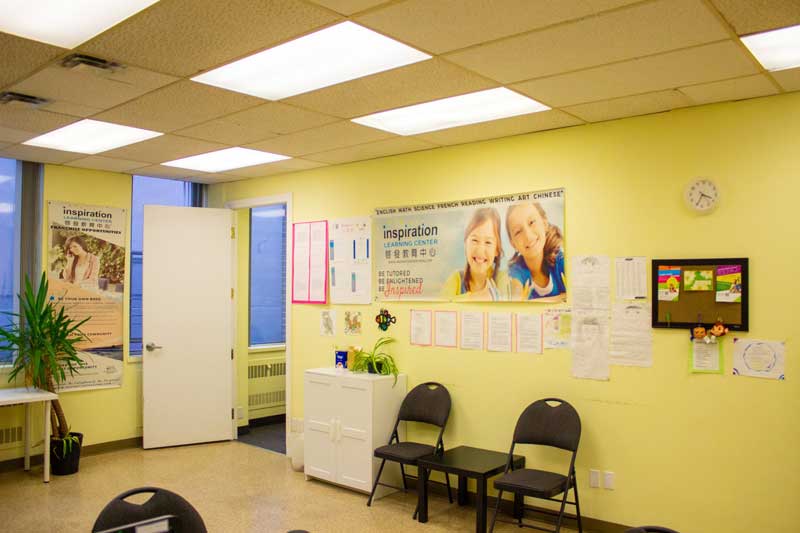 ---
Angelic Treasures Christian Daycare
Founded in: 2003
Franchising since: 2017
Franchise units: 1
Initial investment: from $100,000
Franchise Fee: $50,000
Royalty Fees: 6%
Angelic Treasures focuses on the development of children. Activities are planned on a daily basis to help improve motor development, cognitive skills and overall learning. We also create specialized programming for children with special needs. As Franchisors, we integrate Christian beliefs and values in all our communication with others. Our business dealings are completed with the highest standards of integrity, kindness, and of course, with Christ's love.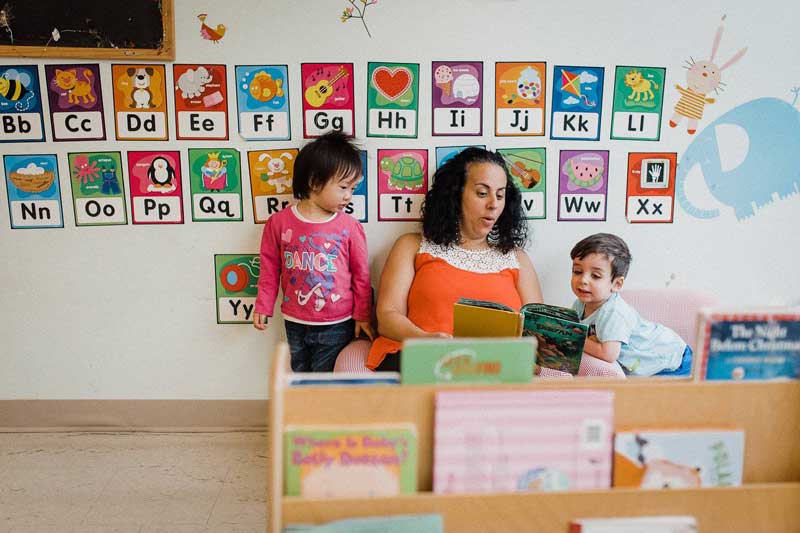 ---
Beaners Fun Cuts for Kids
Founded in: 1996
Franchising since: 1997
Franchise units: 11
Initial investment: from $120,000
Franchise Fee: $25,000
Royalty Fees: 6%
Beaners is a proudly Canadian-based chain of children's hair salons. Our slick and fun atmosphere appeals to children of all ages! Beaners offers a wide range of services and a full line of private label professional hair care products specially formulated for children as well as the rest of the family! Kids sit on coin-operated rides, Barbie jeep/Quad, or a regular adult chair and watch a kid friendly show or test their gaming skills... We love kids and it shows! Have fun and get it done at Beaners!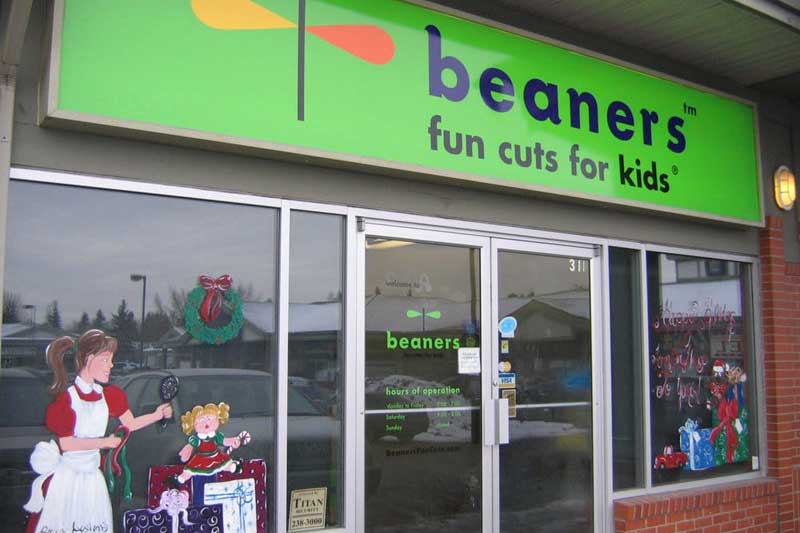 ---
CEFA Early Learning
Founded in: 1998
Franchising since: 2003
Franchise units: 20
Initial investment: from $350,000
Franchise Fee: $60,000
Royalty Fees: 3%
CEFA Early Learning is a leader in private education for children ages one to five. We are looking for Franchise Partners to open new schools for children across Canada. If you value the importance of education and believe in developing children academically, socially and physically you could own a CEFA School that applies the CEFA Enriched Curriculum taught by CEFA Certified Teachers. We have over twenty years of experience that we can use to help you get started today.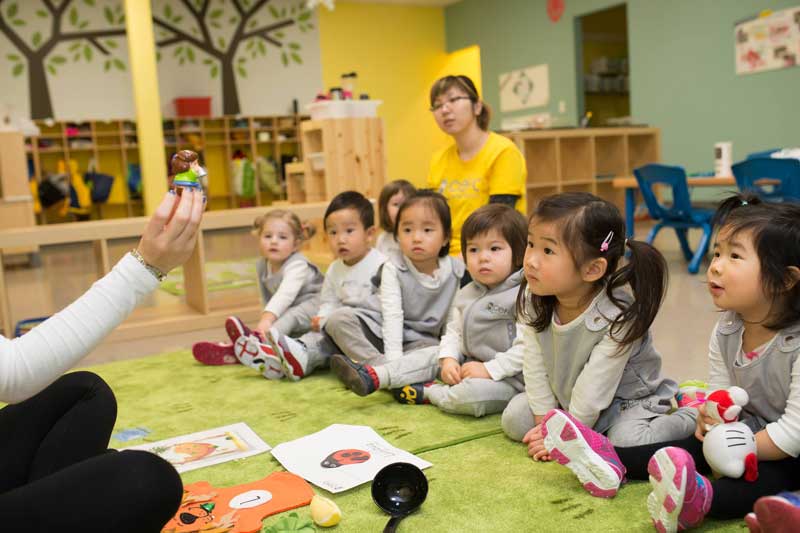 ---
Chiquicuts Kids Hair Salon
Founded in: 2009
Franchising since: 2015
Franchise units: 1
Initial investment: from $95,000
Franchise Fee: $25,000
Royalty Fees: 5%
Chiquicuts Kids Hair Salon is a unique salon that focuses on servicing the youth hairstyling industry. Our market is composed of children whose age ranges from 6 months to pre-teens. Chiquicuts offers two fabulous salon options. Chiquicuts Salon Express and Chiquicuts Salon and party venue. Option 1: Chiquicuts Express investment ranges from $95,000 - $120,000. Option 2: Chiquicuts Salon and Party venue investment ranges from $160,000 - $210,000.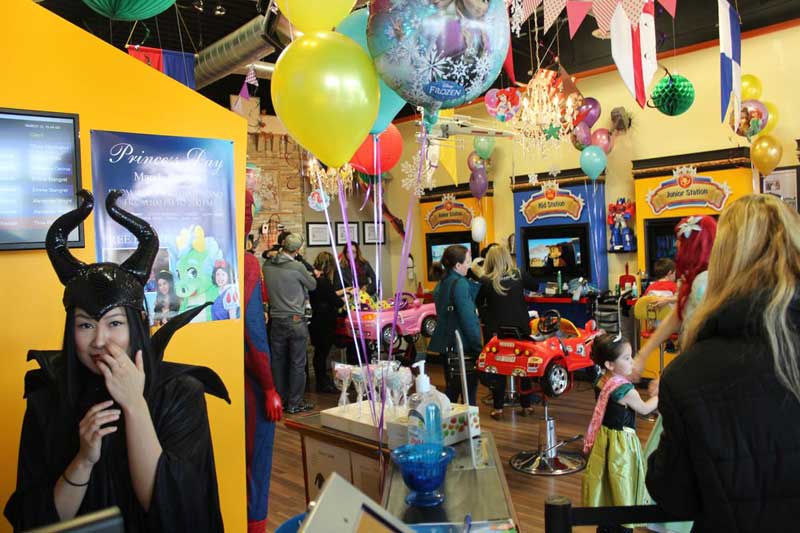 ---
Lunch Lady
Founded in: 1993
Franchising since: 2009
Franchise units: 100-200
Initial investment: from $80,000
Franchise Fee: $25,000
Royalty Fees: 8%
The Lunch Lady is a proud Canadian company with over 25 years experience providing hot, healthy lunches to schools! We have now extended our lunch service to daycares, summer camps, workplaces and senior centres. Our unique franchise model offers a meaningful and fun career, community involvement, personal and financial achievement and a flexible work schedule. Lunch Lady franchise partners promote healthy food and enjoy the benefits of an attractive work-life balance.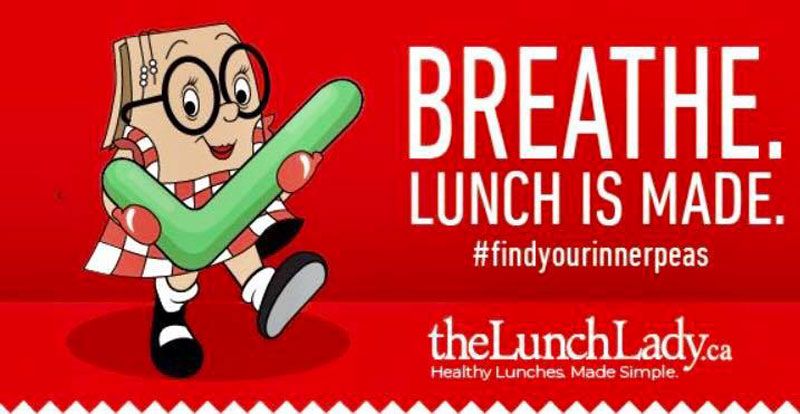 ---
Arcadia Academy of Music
Founded in: 1984
Franchising since: 2005
Franchise units: 11
Initial investment: from $200,000
Franchise Fee: $35,000
Royalty Fees: 6%
Arcadia Academy of Music is Canada's franchise music school! Our award-winning programs are second to none. Our reputation is unmatched within the industry. We are a one of a kind franchise opportunity, financially rewarding, but also gratifying – bringing the arts and culture into the communities. Our mission is to teach, motivate and inspire. Your success is our success. Our franchise team has extensive knowledge in all areas of support. We are constantly evolving to maintain our forefront position within this flourishing market; that has exponential growth.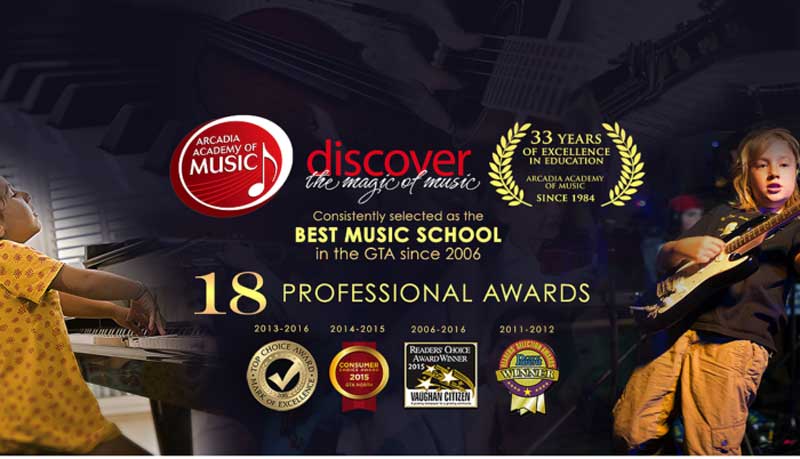 ---
Conclusion
To summarize, we can say any of the listed above children franchises is worth buying. But there is a lot to consider while choosing the best one for you. Pay attention to the reputation of the brand, what training and support are offered, check if the other franchisees are successful. But the main thing you need to do is to align your budget with investment requirements of the brand. In order to ease the challenge, we have made the comparison flowchart of the best children's franchises in Canada for you. It shows the minimum estimated initial investment and initial franchise fee of each brand. By using it, you can figure out the difference in financial requirements for each franchise, and decide which one fits you the most.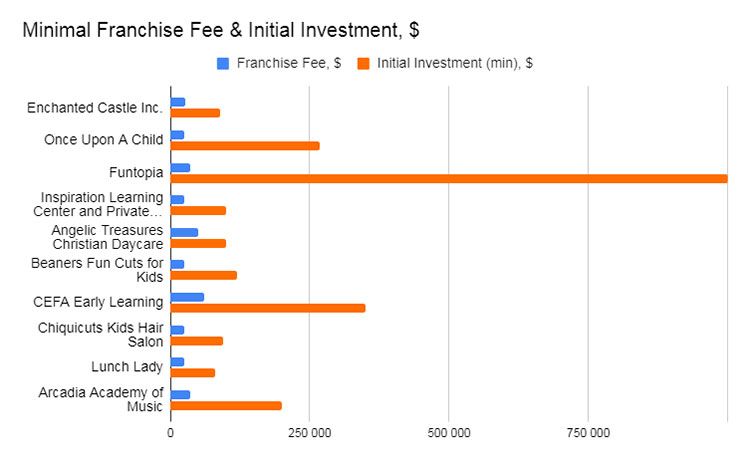 View all Children's Franchises
Want to advertise your franchise with us and successfully boost your business?
Please send us your request and we will get back to you shortly!
DIDN'T FIND WHAT YOU WANT?
ASK THE EXPERTS