The 10 Best Manufacturing Franchise Business Opportunities in USA for 2022
Update: 04.11.2021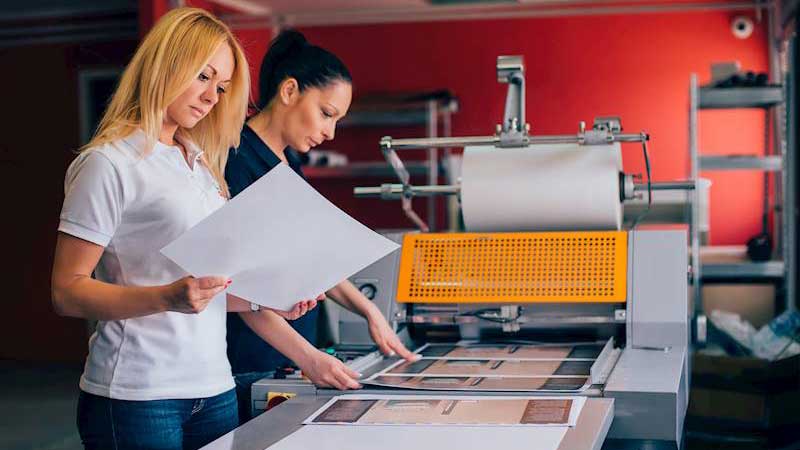 One of the most respected businesses in the USA is manufacturing because it contributes much to the employment as well as overall economic development of the country. The best manufacturing franchises in the US offer a wide range of goods and services starting from professional tools and finishing with carpet cleaning. We have developed a list of popular manufacturing franchise opportunities in the USA for you to choose from. It includes reliable brands with years of experience in running the type of business. The franchisors are willing to expand in the country and worldwide by means of savvy franchisees. Would you like to be one of them?
Here are the 10 best Manufacturing franchises in USA
Chem-Dry Carpet & Upholstery Cleaning
Founded in: 1977
Franchising since: 1978
Franchise units: 3,577
Initial investment: $67,645 - $191,507
Initial Franchise Fee: $23,500
Royalty Fees: $409/mo.
Chem-Dry is the world's largest carpet cleaning franchise. The history of the company dates back to the 1970s when Robert Harris invented a new way of cleaning carpets and founded the company. The Chem-Dry Hot Carbonization process removes dirt from carpet fibers and other surfaces without adding chemicals or watering carpets. The company provides cleaning services for upholstery, tiles, stone, granite and mortar, removing urine and pet odors, and repairing water damage. Today Chem-Dry has over 3000 dealerships in over 55 countries.
---
Pirtek
Founded in: 1980
Franchising since: 1986
Franchise units: 520
Initial investment: $201,400 - $869,300
Initial Franchise Fee: $20,000 - $50,000
Royalty Fees: 4%
PIRTEK is a unique B2B franchise and one of the few industry franchises available. Where there is industry there is a need to replace hydraulic and industrial hoses. Countless pieces of equipment operate hydraulically or pneumatically, requiring regular hose changes. The company boasts more than 400 service and supply centers and a fleet of mobile company vehicles in 23 countries. With over 40 years of franchising experience, PIRTEK service-based franchises reduce equipment downtime by keeping machines and plants running.
---
U.S. Lawns
Founded in: 1986
Franchising since: 1987
Franchise units: 240
Initial investment: $45,800 - $141,300
Initial Franchise Fee: $29,000 - $34,000
Royalty Fees: 4-6%
Since 1986, U.S. Lawns has been a leading provider of land and landscape services for large and small businesses. US Lawns, Inc. is a franchisor. US Lawn Franchisees provide landscaping services to commercial and private clients in landscaping, lawns, flowers, shrubs and trees. Today, the company is the largest commercial services franchise in the country, with over 260 offices from Connecticut to California. You will hire and manage teams that provide the best lawn care, irrigation, landscaping, snow and ice management - and above all, customer service.
---
Mac Tools
Founded in: 1938
Franchising since: 2011
Franchise units: 1,122
Initial investment: $131,621 - $287,240
Initial Franchise Fee: $8,000
Mac Tools is an American company that manufactures and markets professional tools and related equipment. The tools by Mac Tools are manufactured in various Stanley Black & Decker factories around the world. Mac Tools is a company that is constantly focusing on a roadmap to expand further into North America. With 80 years of industry experience, Mac Tools currently has over 1,100 franchisees worldwide.
---
milliCare Floor & Textile Care
Founded in: 1967
Franchising since: 1996
Franchise units: 61
Initial investment: $113,800 - $163,000
Initial Franchise Fee: $22,500 - $45,000
Royalty Fees: 6%
milliCare Floor & Textile Care is a franchise providing floor and carpet cleaning services. The company is part of Milliken & Co., a multi-billion dollar company that has been committed to environmental issues for over 140 years. Research shows that the milliCare system can significantly extend the life of carpets and hard surfaces such as tiles, saving millions in floor replacement costs over the life of a commercial facility. At the same time, extending the life of commercial floor coverings has tremendous environmental benefits. More than 4.7 billion pounds of carpets are sent to landfills each year, and this entire carpet has been destroyed in hundreds of years.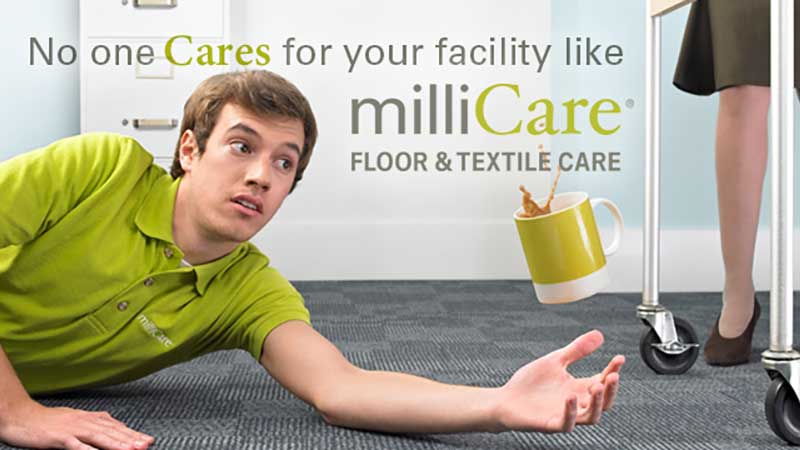 ---
Crown Trophy Inc.
Founded in: 1978
Franchising since: 1987
Franchise units: 135
Initial investment: $186,150 - $227,700
Initial Franchise Fee: $35,000
Royalty Fees: 5%
Chuck Weisenfeld opened the first Crown Trophy store in Brooklyn, NY in the summer of 1978 and developed exclusive products that would only be available in Crown Trophy stores. It is a community based business focused on working with sports leagues, youth groups, clubs, schools and organizations. The Crown concept is to reward everyone who participates, and the Crown axiom has become the "Crown Trophy ... Where Everyone Wins." Today, the Crown Trophy has 150 seats in over 40 states.
---
Kitchen Tune-Up
Founded in: 1986
Franchising since: 1988
Franchise units: 209
Initial investment: $94,973 - $129,077
Initial Franchise Fee: $72,000
Royalty Fees: 2-7%
Dave and Cindy Haglund founded Kitchen Tune-Up in 1988. Kitchen Tune-Up franchises operate throughout North America. Both home and retail franchises are available. Today Kitchen Tune-Up specializes in one-day wood restoration, cabinet renovation, cabinet renovation and new cabinetry for both residential and commercial customers. In addition, franchisees can also offer replacement hardware, cabinet accessories, countertops, granite renovations, and storage solutions for any room. Dave and Cindy loved to watch the franchisees grow their businesses, create new jobs, and bring their customers great kitchens along with great experiences.
---
TSS Photography
Founded in: 1983
Franchising since: 1984
Franchise units: 177
Initial investment: $20,415 - $74,725
Initial Franchise Fee: $10,500 - $25,000
Royalty Fees: $50/mo.
Whether you want to expand your existing photography business or start a new venture. Whether you love sports, working with kids, filming exciting events, or helping people create memories, the TSS franchise can make a career out of your hobby. You can enjoy flexible working hours, be your own boss and create your own work environment. Flexibility, fun, low cost and overhead are the hallmarks of TSS Photography.
---
Archadeck Outdoor Living
Founded in: 1980
Franchising since: 1984
Franchise units: 58
Initial investment: $38,825 - $103,550
Initial Franchise Fee: $12,375 - $49,500
Royalty Fees: 6.5-3.5%
Featured on HGTV and DIY Network, Archadeck Outdoor Living has consistently ranked # 1 in Qualified Remodeler Magazine. And for good reason - we are by far the largest player of our kind. Archadeck Outdoor Living is the nation's leading designer and builder of outdoor living spaces, including terraces, screened and sundecks, solariums, patios, outdoor kitchens and fireplaces, gazebos, pergolas and matching outdoor living structures. With over 30 years of experience, the Archadeck System brings our clients' dreams of outdoor living to life with a variety of customized backyard projects. Archadeck is renowned for developing custom designs that fit seamlessly with the existing architectural style of the client's property.
---
N-Hance Wood Refinishing
Founded in: 2001
Franchising since: 2003
Franchise units: 545
Initial investment: $52,369 - $168,747
Initial Franchise Fee: $11,669 - $47,752
Royalty Fees: $353-$705/mo.
N-Hance Wood Renewal is a company dedicated to the renovation of cabinets, parquet floors, furniture and other wood surfaces. Also provides Lightspeed Plus ™ Antibacterial UV Coating, which makes your home healthier by reducing bacterial growth by 99 percent. There are about 500 franchise companies operating in the USA. Founded in 2001 by the same company that launched Chem-Dry, the world's largest carpet cleaning franchise, N-Hance is a low-cost, highly scalable investment opportunity with a proven business model that is revolutionizing the US $ 450 billion home restoration industry. dollars. N-Hance's patented and proprietary products and beautifully restored cabinets and floors mean that N-Hance wood renovation will continue to grow in the coming decades.
---
View all manufacturing franchises
DIDN'T FIND WHAT YOU WANT?
ASK THE EXPERTS