The 10 Best Marketing & Advertising Franchise Businesses in USA for 2023
Update: 12.11.2021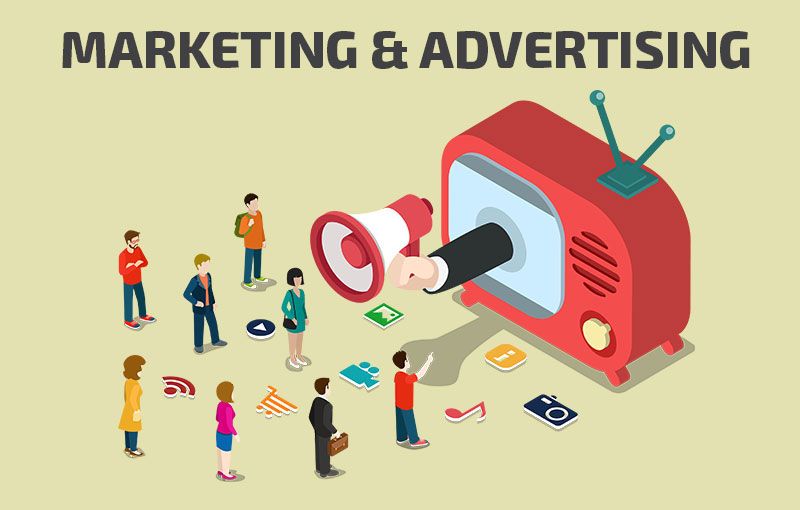 It is projected that Marketing & Advertising franchise businesses will significantly increase their revenue in 2022 in comparison to previous years in the USA. Experienced market leaders quickly adapt to new trends and go on being ahead. The list of the best marketing and advertising franchises which includes the same brands is a proof of it. The USA is the largest advertising market in the world and the advertising revenue is forecast to increase drastically by 2022. Franchising contributes to market growth. There are a lot of marketing and advertising franchises in the USA which offer various services and products. The most successful businesses are expanding and looking for new franchisees. The franchisors are ready to share their assistance throughout the development process, give their tools and provide trainings for their franchisees. The Top 10 list of the best Marketing & Advertising Franchise Businesses in the USA includes reliable and profitable concepts to choose from.
Here are the top 10 best marketing & advertising franchises in the USA
Town Money Saver
Founded in: 1992
Franchising since: 2005
Franchise units: 52
Initial investment: $15,700 - $27,000
Franchise Fee: $10,000
Since 1992, Town Money Saver has offered local business owners high-quality advertising that attracts repeat customers and maximizes their return on investment. This hometown approach leads to lasting relationships with advertisers, which is the foundation of what we do. With our Performance Awarded Franchise Opportunity, you can earn your own business without fees. Show us you are the right fit, and we will give you the tools and support to effectively operate your business. As a Town Money Saver franchisee, you can make a difference to your customers, to your town, and to your life.
---
Instant Imprints
Founded in: 1992
Franchising since: 2001
Franchise units: 60
Initial investment: $157,820 - $339,380
Franchise Fee: $42,500
Royalty Fees: 6%
Instant Imprints is a fun, full-service promotional marketing and visual communications business. Instant Imprints is expanding throughout North America with franchisees who are motivated to develop their own business and inspired to join our team. At Instant Imprints, your customer base is limitless. Businesses, schools, organizations, teams and a growing number of consumers need promotional marketing products and services. Our business development strategy is supported by a team of successful leaders who will assist you throughout the development process to ensure quality results.
---
Our Town America
Founded in: 1972
Franchising since: 2004
Franchise units: 65
Initial investment: $63,940 - $86,250
Franchise Fee: $47,500
Royalty Fees: 5%
Since 1972, Our Town America has been the leader in New Mover Marketing. Our franchisees build lasting relationships with the best local businesses in the country. Consistently ranked a top low cost franchise, Our Town America is the franchise for you if you are looking to have unlimited earning potential. If you can dream it, you can do it. Your primary duty is to sell. Printing, mailing, etc. is done at our 44,000 sq ft headquarters in Clearwater, FL. Even appointment setting and client relations can be handled by corporate, should you choose to delegate.
---
RSVP
Founded in: 1985
Franchising since: 1998
Franchise units: 67
Initial investment: $97,440 - $277,320
Franchise Fee: $15,000
Royalty Fees: 7%
RSVP Publications is the original direct mail to the upscale and one of the most successful direct mail advertising organizations in the nation! Our proven successful business model is very simple; we generate high quality leads (prospective customers) for local clients through our classy, unique direct mail products. It has been proven to work with its unique format and with virtually no competition! Once you are open for business, the franchise team members continue to work with and support you hand-in-hand by making sure you have access to and guidance in following our proven business system.
---
N2 Publishing
Founded in: 2004
Franchising since: 2016
Franchise units: 998
Initial investment: $975 - $9,800
Franchise Fee: $0 - $570
Royalty Fees: 15%
N2 Publishing is the industry leader and one of the fastest-growing companies in the United States. We create custom publications that connect neighbors to neighbors and business owners to hard-to-reach customers. Ready to be your own boss, determine your own income, and create your own schedule? Apply for our franchise opportunity; it sets passionate, driven people up for success through proven methods and extensive training.
---
Discovery Map
Founded in: 1974
Franchising since: 1993
Franchise units: 131
Initial investment: $35,950 - $45,950
Franchise Fee: $25,000
Royalty Fees: 10%
Discovery Map® is the nation's leading map and guide publishing franchise. We are recognized as an integral player in the marketing travel and tourism industry. Publishing maps since 1981, we've spent considerable time and resources developing the Discovery Map® franchise system. With our comprehensive training and support, we provide you with a head start on your road to a successful franchise. Backed by Discovery Map's pioneering product development, training and support, you, as the franchise owner will be able to grow at your own pace.
---
Homes & Land
Founded in: 1973
Franchising since: 1984
Franchise units: 149
Initial investment: $45,500 - $114,000
Franchise Fee: $27,000
Royalty Fees: 10.5%
Own a local real estate magazine with globe-spanning digital power. Homes & Land Publishers offer advertisers a one-stop marketing solution that combines the prestige of print with digital products. Homes & Land has been a proven marketing system for the real estate industry for over 40 years. A Franchise is a great way to start your own business with fewer risks relative to bare-bones Entrepreneurship. Homes & Land is also part of a very large, historically-stable segment of the U.S. and Canadian Economies.
---
Money Mailer
Founded in: 1979
Franchising since: 1980
Franchise units: 168
Initial investment: $65,210 - $77,000
Franchise Fee: $49,900 - $59,900
Royalty Fees: $75 - $300 per area
Money Mailer is one of the longest operating and most successful marketing franchises in its category. Our franchisees are full-service, local advertising consultants committed to helping small business owners in their community achieve their American Dream. Comprehensive training and business coaching are designed for newbies and veterans alike. Money Mailer aims to be an attractive, lucrative franchise for sales professionals and anyone who has a passion for helping businesses grow.
---
Fully Promoted
Founded in: 2000
Franchising since: 2001
Franchise units: 278
Initial investment: $70,000 – $185,000
Franchise Fee: $49,500
Royalty Fees: 6%
Fully Promoted has an exciting promotional marketing franchise opportunity for entrepreneurs who are looking to break into the promotional marketing industry! Fully Promoted has spent years developing a trusted reputation as a provider of promotional products and marketing materials. We give our franchisees access to our time-tested business model to help them start strong. Our franchisees come from a variety of backgrounds. If you don't have marketing experience, don't sweat! Our comprehensive training program is designed to get everyone up to speed on what it takes to run one of our franchises.
---
BirthdayPak
Founded in: 2009
Franchising since: 2014
Franchise units: 27
Initial investment: $29,500 - $144,700
Franchise Fee: $49,500
BirthdayPak is a relatively young franchise having come on the scene in 2014 with a unique product offering that gives women more reasons to celebrate life's memorable moments. Franchise owners can run the business from their home and in the field with as little as a laptop, Internet connection, phone and business cards. There are no royalty fees on sales. The franchise owner has one main task: Showcase the BirthdayPak product to local businesses and sell it! Everything else – training and support, production, printing, online integration and distribution of the mailers – is handled centrally at BirthdayPak headquarters.
---
Conclusion
To summarize, we can say any of the listed above marketing & advertising franchises is worth buying. But there is a lot to consider while choosing the best one for you. Pay attention to the reputation of the brand, what training and support are offered, check if the other franchisees are successful. But the main thing you need to do is to align your budget with investment requirements of the brand. In order to ease the challenge, we have made the comparison flowchart of the best marketing & advertising franchises in the USA for you. It shows the minimum estimated initial investment and initial franchise fee of each brand. By using it, you can figure out the difference in financial requirements for each franchise, and decide which one fits you the most.
View all Marketing & Advertising Franchises
Want to advertise your franchise with us and successfully boost your business?
Please send us your request and we will get back to you shortly!
DIDN'T FIND WHAT YOU WANT?
ASK THE EXPERTS