The 10 Best Low-Cost Franchise Businesses in USA for 2023
Update: 04.11.2021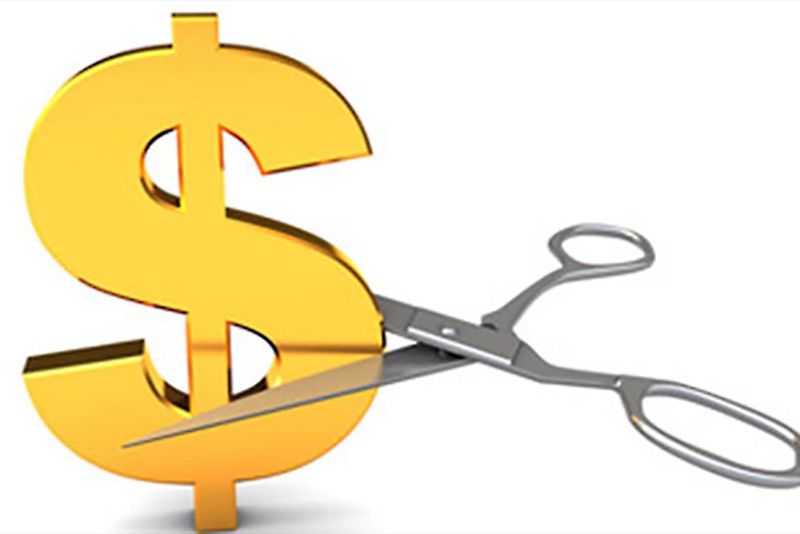 Buying a low-cost franchise means that you can generate a quick return on investment on your franchise. Such franchises require from $ 1,000 to 15,000 of initial investments. An entrepreneur can find the best low-cost franchise in any segment of the USA market including travel agency, commercial cleaning, fitness, print and promotional products, quick service restaurant, baby camp and other segments. The top cheap franchises to own offer a proven method for building a successful business, trainings, checked business development tools and savvy marketing & sales techniques. Find the best low-cost opportunities of franchising on our list of Top 10 Low-Cost Franchises.
Here are the top 10 best franchises to start with low investment in the USA
Dream Vacations
Founded in: 1991
Franchising since: 1992
Franchise units: 1,331
Initial investment: from $3,245
Royalty Fees: 1.5 - 3%
Become a travel agent! The Dream Vacations Franchise opportunity requires no inventory and low overhead costs. This means there is minimal risk standing in the way of a dream career as a travel agent. The Dream Vacations team offers high-quality training and education with ongoing support to help franchise owners reach their goals. Dream Vacations Franchise offers all of the tools you need to become a successful travel agent from home. Once you've applied and are a certified travel agent, you'll receive an immersive 6-day training to successfully launch your business.
---
Stratus Building Solutions
Founded in: 2004
Franchising since: 2006
Franchise units: 1,549
Initial investment: from $4,350
Royalty Fees: 5%
Stratus Building Solutions operates as a commercial cleaning franchising company serving businesses in the United States. The company offers commercial janitorial, green service selection, floor and carpet cleaning and maintenance, restroom sanitization, pressure washing, post construction site clearing and cleaning, and day porter services; and hygienic cleaning and public health options for schools and medical clinics.
---
Travel Leaders
Founded in: 1888
Franchising since: 1984
Franchise units: 353
Initial investment: from $2,270
Royalty Fees: To $1,000 per month
Travel Leaders is transforming travel with a name that boldly embodies our commitment to our vacation and business travel clients via a progressive approach toward each unique travel experience. Travel Leaders offers potential franchisees effective business tools and strategies, including the unequaled Business Travel Management programs, that helped franchise members attract new business in excess of $100 million just last year. The company's all-inclusive toolbox includes templates and services for everything from prospecting to pricing, sales presentations, RFP responses and much more.
---
Jazzercise
Founded in: 1969
Franchising since: 1982
Franchise units: 8,930
Initial investment: $3,700
Royalty Fees: 20%
Do you love your workout? Then lead it! Become an instructor and help others live stronger, happier lives. This is your chance to teach, motivate and inspire. Share your passion for fitness and pass on the confidence and results you get from class. Every certified instructor is a Jazzercise franchisee. The level of investment you put into your Jazzercise franchise is up to you. If you've dreamed of being your own boss, become an Owner Instructor. If you prefer to forego the bossy pants, teach for someone else and enjoy the perks of becoming an Associate Instructor.
---
Cruise Planners
Founded in: 1994
Franchising since: 1999
Franchise units: 2,570
Initial investment: from $2,295
Royalty Fees: 3%
Cruise Planners, an American Express Travel Representative, is the nation's largest home-based travel advisor franchise network. As a Cruise Planners® travel franchise owner, you have the flexibility to run your own travel agency business from anywhere. Cruise Planners provides you with access to award-winning, innovative marketing; cutting-edge mobile technology; dynamic, hands-on training; lead-generating tools, as well as professional coaching and development.
---
JAN-PRO
Founded in: 1991
Franchising since: 1992
Franchise units: 8,486
Initial investment: from $3,985
Royalty Fees: 10%
JAN-PRO Franchising International is best known for our national network of nearly 5,000 Unit franchisees and 87 Master franchise owners. Join JAN-PRO and become part of the #1 commercial cleaning franchise company in the world. JAN-PRO provides home based franchise owners with a start-up package that includes your own cleaning accounts, initial equipment, education on JAN-PRO cleaning standards, constant support and the opportunity to build a sustainable business in the community. With a JAN-PRO commercial cleaning business, you control your future.
---
Proforma
Founded in: 1978
Franchising since: 1985
Franchise units: 647
Initial investment: from $5,030
Royalty Fees: 5-8%
Proforma is the leading franchise opportunity in the print and promotional products industry. No inventory, equipment, or retail storefront is required. Proforma is a great opportunity for individuals who enjoy selling to middle-market, upper-market, and Fortune 500 companies. The franchise can be operated from a home-based or small leased office space environment. Proforma franchise owners are provided with comprehensive training, proven marketing & sales techniques, and business development tools.
---
Baby Boot Camp
Founded in: 2001
Franchising since: 2005
Franchise units: 63
Initial investment: from $6,120
Royalty Fees: $175 per month
Are you looking for a family-friendly career that will allow you to balance family, work, and fitness? Join our community of like-minded mompreneurs, using a system backed by our founder with over 18 years of professional fitness experience. Our outstanding operations support and powerful marketing program will help you to build a better future for you and your family, while improving the lives of moms in your community. As a Baby Boot Camp franchise owner, you will be providing the moms in your community with an incredible resource.
---
Anago Cleaning Systems
Founded in: 1989
Franchising since: 1991
Franchise units: 1,559
Initial investment: from $10,440
Royalty Fees: 10%
Anago Cleaning Systems, Inc. offers a unique commercial cleaning and janitorial franchise system. At Anago, we have a proven method for making our franchises a success, and those methods are something you can and will tap into as owner of your own janitorial business franchise. Our business model provides a framework of opportunities benefiting both our Master and Unit Franchisees, as well as our clients. It is a true testament to what working toward a mutual goal can accomplish.
---
Chester's
Founded in: 1952
Franchising since: 2004
Franchise units: 1,192
Initial investment: from $12,000
Royalty Fees: 5%
Chester's Chicken is a fried chicken quick-service restaurant in the United States and has locations in college campuses, airports, convenience stores, truck stops and supermarkets. Chester's offers consumers a high-quality chicken product, cooked to perfection, with a unique taste and style. All partners have great opportunity to enter the QSR industry with flexible locations and store design.
---
View all low-cost franchises
Want to advertise your franchise with us and successfully boost your business?
Please send us your request and we will get back to you shortly!
DIDN'T FIND WHAT YOU WANT?
ASK THE EXPERTS