TOP 10 Car Wash Franchises in USA for 2023
Update: 13.02.2023

Car wash franchise business involves a lot of concepts. There are water and waterless, touchless, automatic, mobile, self-service, steam, mechanized, auto detailing washes. An entrepreneur can invest in either national or domestic car cleaning company available for sale in the USA. Here you can also choose from either eco-conscious car care, or highly technological, or traditional car wash businesses. What is the best car wash franchise to own? In order to choose the business which will meet your needs and expectations, consider some factors. First of all, no matter what concepts the franchisor offers you, they should have a respected reputation, loyalty of customers, and a checked business model. Secondly, the company should provide you with proper education and support. And thirdly, you should have enough funds to pay not only initial but also operating car wash franchise cost. We have made a list of offerings in the USA from the brands which have impeccable reputation, extensive training programs, skilled support team, and require quite affordable cost & fees.
Here are the top 10 car wash franchises in the USA
Mr. Clean Carwash
Founded in: 2008
Franchising since: 2008
Initial Investment: $2,417,500 - $3,271,000
Initial Franchise fee: $35,000
Ongoing Royalty Fee: 6%
Ad Royalty Fee: 5%
Mr. Clean is a car wash franchise that is dedicated to the washing and maintenance of vehicles. They pride themselves in maintaining the showroom shine of your exterior, or detailing and freshening up the interior. They equally have a host of wash packages ranging from a quick shine to an allover detail.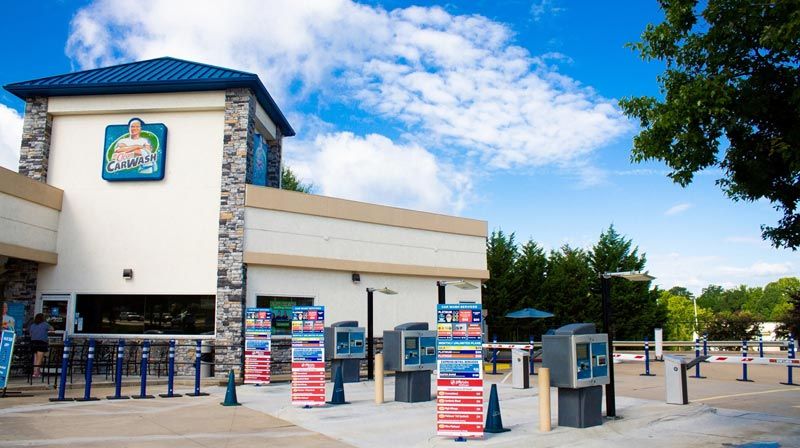 ---
Fleet Clean USA
Founded in: 2009
Franchising since: 2013
Franchise units: 21
Initial Investment: $158,375 - $321,375
Initial Franchise fee: $30,000 - $75,000
Ongoing Royalty Fee: 8.5%
Ad Royalty Fee: 2.5%
Fleet Clean Systems has a unique franchising opportunity for you to own and operate your own fleet washing service business. The initial buy-in is relatively low in comparison to starting a business from scratch or purchasing another type of franchise. Fleet Clean Systems will be there to support you the whole way with our dedicated staff and proprietary (and soon to be patented) software that makes running your franchise a breeze. Fleet Clean USA has recently changed it business model to better serve our customers around the United States. Now that we're a rapidly-growing company, our new franchises are opening up for business all across the country.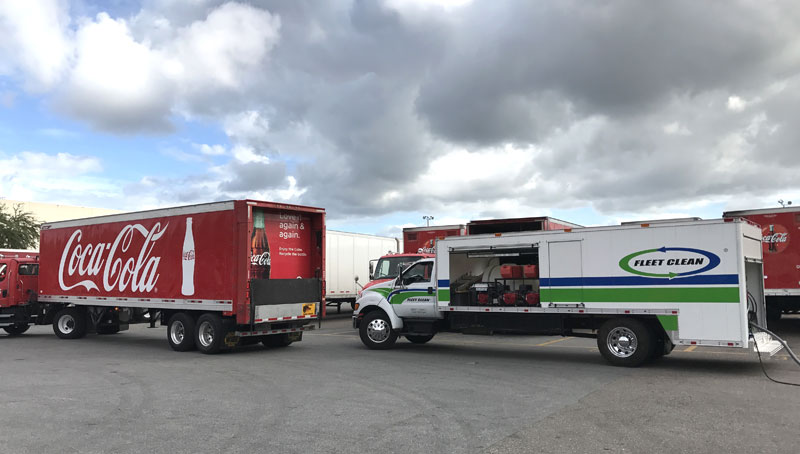 ---
Tommy's Express
Founded in: 1969
Franchising since: 2016
Franchise units: 55
Initial Investment: $2,318,927 - $4,817,217
Initial Franchise fee: $40,000
Ongoing Royalty Fee: 4%
Tommy's Express is a national car wash franchise that offers quick service, modern facilities and a professional clean. Our team will work with you, developing your wash as if it was our own and together reproducing our proven, successful wash model.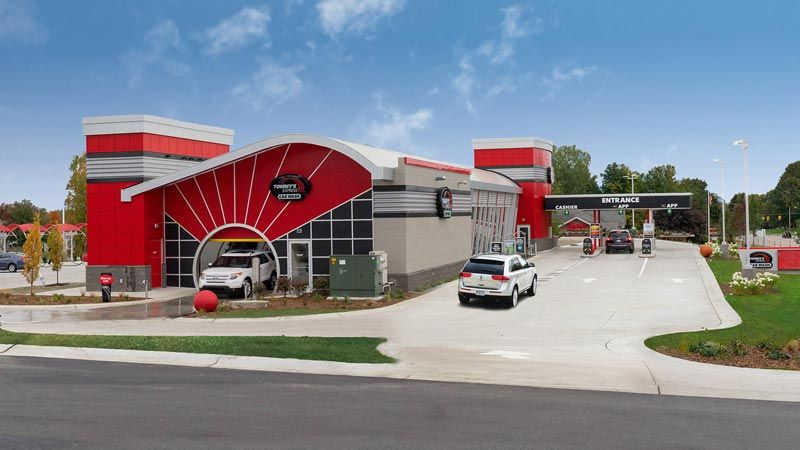 ---
Green Shine Waterless
Founded in: 2005
Franchising since: 2011
Franchise units: 12 Worldwide
Initial Investment: $22,700 - $49,100
Initial Franchise fee: $19,900
Ongoing Royalty Fee: 5%
Ad Royalty Fee: 1%
Green shine came up with a solution on how to conserve water while giving cars a pristine clean wash. The simple concept behind Green Shine is using idle parking time while owners leave their cars to carry out other activities such as shopping, working, entertaining, studying, etc. to provide first class ecological hand car wash and detailing services, without moving the car from its parking spot. Green Shine has relationships with third-party sources which offer financing to cover franchise fee, startup costs, equipment.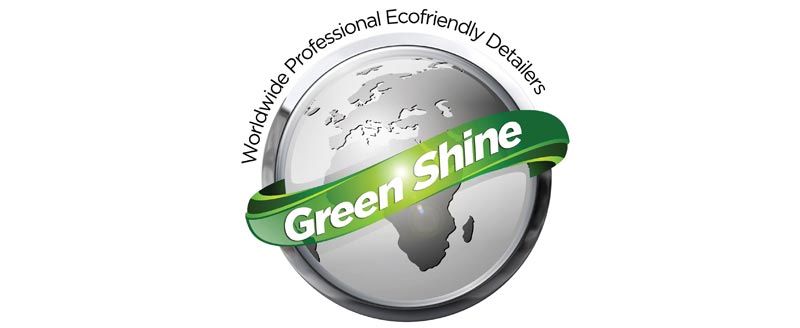 ---
DetailXPerts
Founded in: 2002
Franchising since: 2008
Franchise units: 90+ Worldwide
Initial Investment: $81,000 - $160,000
Initial Franchise fee: $35,000
Ongoing Royalty Fee: 6%
Ad Royalty Fee: 2%
DetailXPerts is an environmentally friendly mobile vehicle wash and detailing business and it also the world's first eco-friendly steam car detailer franchise. DetailXPerts has relationships with third-party sources which offer financing to cover franchise fee, startup costs, equipment, inventory, accounts receivable and payroll.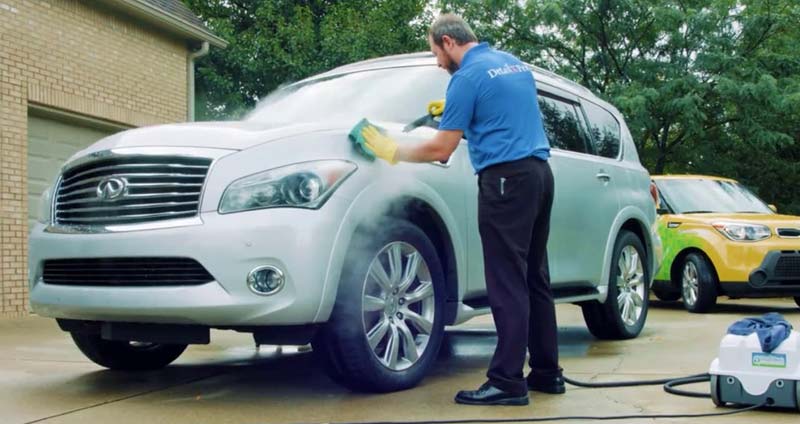 ---
Monkey Shine
Founded in: 2007
Franchising since: 2007
Franchise units: 7
Total Initial Investment: $166,950 - $786,300
Initial Franchise fee: $5,000 - $25,000
Ongoing Royalty Fee: 3%
Monkey Shine offers exterior vehicle maintenance services with in-bay automatic, express tunnel and self-serve car washes. We have developed a more convenient, higher quality customer experience that stands out from typical, no-name neighborhood car washes.

---
No-H2O
Founded in: 2007
Franchising since: 2012
Total Investment: $81,600 - $119,500
Franchise fee: $25,000
Ongoing Royalty Fee: 10%
No-H2O is the fastest growing car wash franchise company in the world which has recently launched in a number of major cities in Ireland, Czech Republic and the United Arab Emirates. No-H2O is the first company to build a bespoke On-Demand in-house app for carwashing and detailing, and has also proven its innovation in markets in Europe where it has been operating the On-Demand model since 2016. No-H2O is a waterless solution to car washing and uses only 4 ounces of water per wash using our unique formula in comparison to a drive through car wash, which uses an incredible 35 gallons of water.

---
Spiffy
Founded in: 2014
Franchising since: 2020
Initial Investment: $91,300 - $149,150
Franchise fee: $40,000
Ongoing Royalty Fee: 7%
Born & raised in North Carolina's Research Triangle Park, Spiffy® has always had an affinity for technology and customer experience. Since 2014, the company has used those passions to pursue their goal of truly convenient and eco-conscious car care for individuals and fleets across the country. All of their services, from a basic car wash to a nano-ceramic coating or oil change, are designed to be conscious of the local ecosystem. Each appointment uses less than half of the water of a traditional car wash and the company always takes the dirty water back with them. The company offers to lean on the lessons they've learned over the last 6 years with their 2-week Franchise Training program and Spiffy U e-learning platform.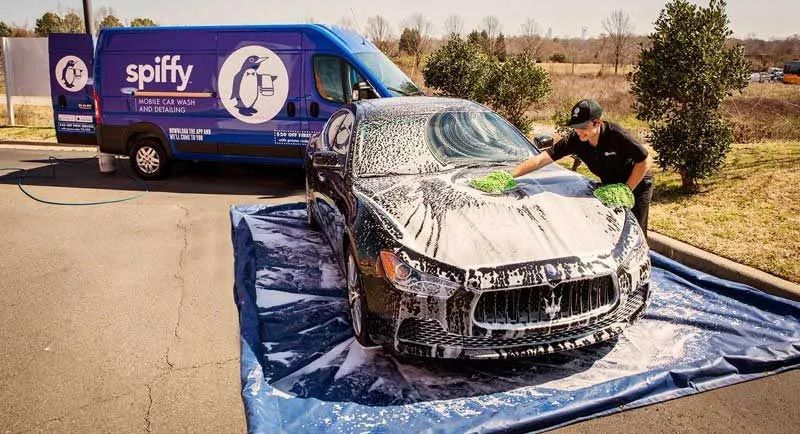 ---
Cactus Car Wash
Founded in: 1996
Franchising since: 1998
Franchise units: 7
Initial Investment: $2,370,000 - $3,805,000
Initial Franchise fee: $45,000
Royalty Fee: 5.5%
At Cactus Car Wash, the customers relax in a comfortable lounge while the high-tech trained staff cleaned their cars quickly and thoroughly. Their waxing and detailing services satisfies the most ardent car-lovers. Cactus Car Wash operates on a "flex-serve" model that offers customers traditional full-service car washing, exterior-only express car washing, and a variety of special detailing and restoration options.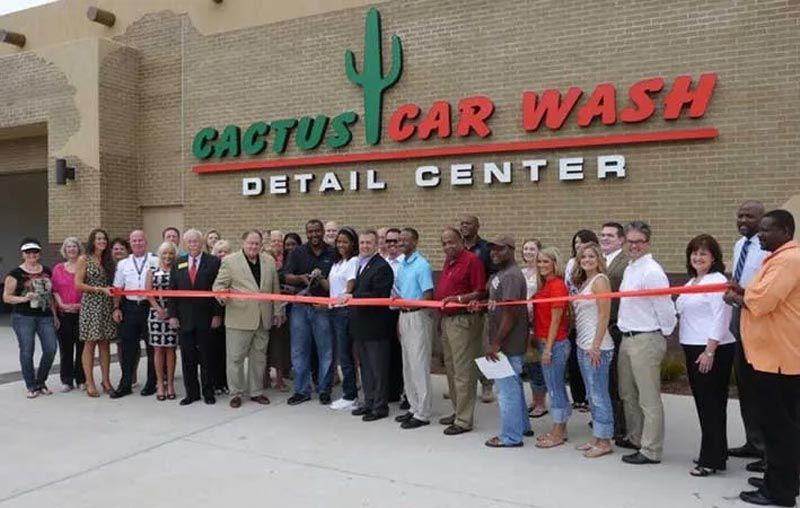 ---
EcoWash Mobile
Founded in: 2004
Franchising since: 2011
Franchise units: 200+ Worldwide
Initial Investment: $180,700 - $290,750
Initial Franchise Fee: $30,000
Royalty Fee: 5%
EcoWash is a waterless car washing system that was founded in 2004. After a few years of inception, EcoWash converted into Nanotek, with a new focus of utilizing liquid polymer nano- technology. It has since then expanded into providing a professionally designed, waterless washing system that not only lifts off dirt and debris but also provides a protective layer. Currently, Nanotek is looking to expand continuously throughout the world, Including many U.S. States.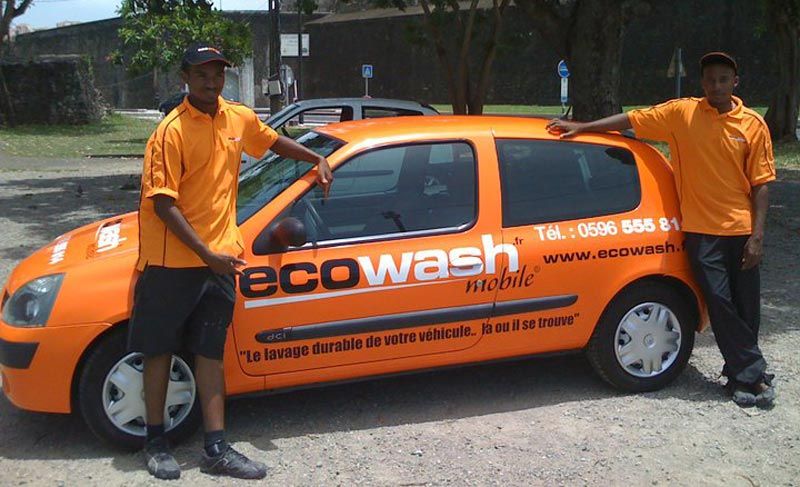 ---
View all Car Wash Franchises
To know more about all stages of franchise development read our article Franchise development. How to develop a franchise.
Want to advertise your franchise with us and successfully boost your business?
Please send us your request and we will get back to you shortly!
DIDN'T FIND WHAT YOU WANT?
ASK THE EXPERTS