The 10 Best Pet Franchise Businesses in Canada for 2023
Update: 04.06.2021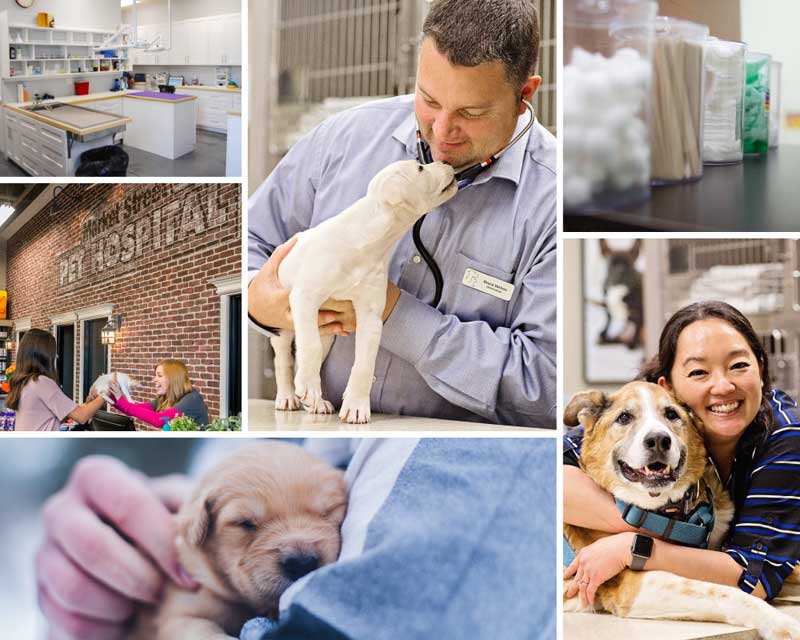 According to the Pet Industry Joint Advisory Council, about every second family in Canada holds own pet. The amount of money spent on keeping a pet in the country is growing annually. Thus, pet franchises are becoming more and more demanded. The list of popular pet franchise opportunities in Canada includes leading businesses that are constantly expanding not only in the country but far beyond it. The best pet franchises are eager to share their experience in marketing, management, and other business processes as well as provide 24/7 support for their franchisees in order to achieve mutual success.
Here is the top 10 pet franchises in Canada
Pet Valu
Founded in: 1976
Franchising since: 1987
Franchise units: 729
Initial investment: from $318,000
Royalty Fees: 6%
Pet Valu is Canada's leading pet specialty retailer, with more than 900 stores in the Pet Valu family of stores across North America. We pride ourselves on being pet experts trained in pet care and nutrition through the University of California Davis Extension School. Our philosophy is to provide owners with the best selection of pet care items at competitive prices, together with friendly customer service from our team of pet experts, at convenient neighborhood store locations. At Pet Valu, we are pet experts and pet lovers too!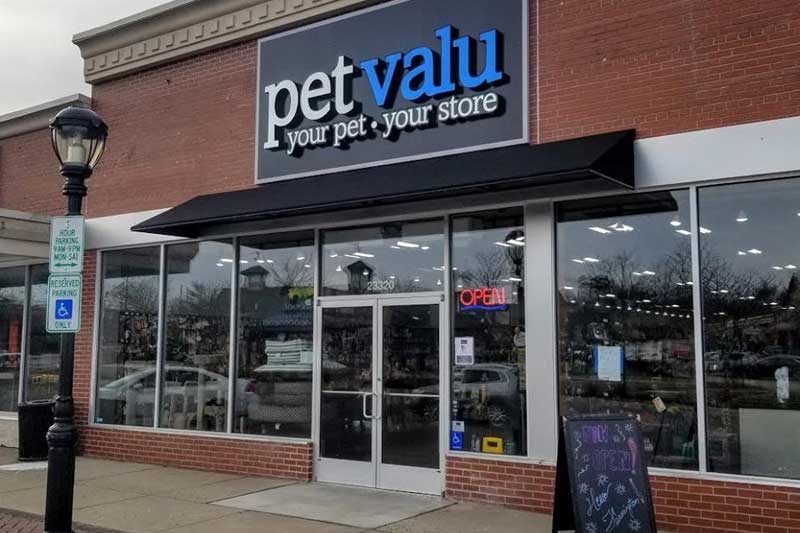 ---
Bark Busters
Founded in: 1989
Franchising since: 1994
Franchise units: 235
Initial investment: from $25,000
Royalty Fees: 11%
Bark Busters' mission is to improve the lives of dogs and the families that love them. We are looking for people who share this passion. The most successful Bark Buster franchisees are great communicators who are confident in their ability to promote themselves and succeed at something new. Our highly effective training techniques, intensive training program, support network, an excellent reputation, international scale, infrastructure and systems, web presence, and proven business model provide our franchisees a huge competitive advantage in the dog training industry.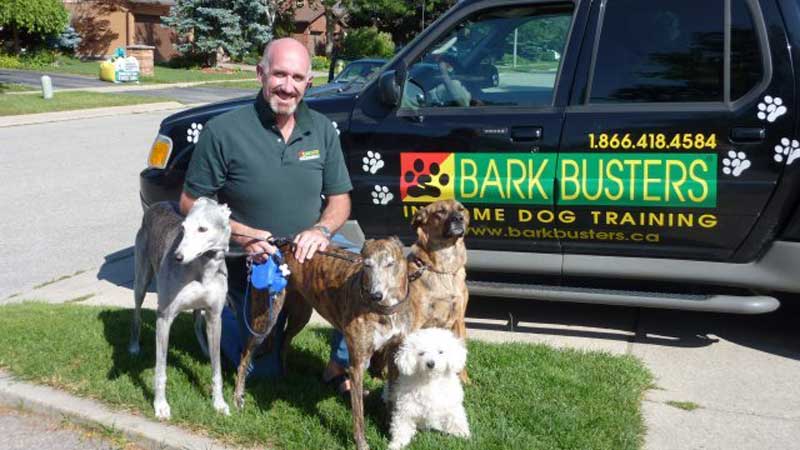 ---
Bone & Biscuit
Founded in: 2008
Franchising since: 2008
Franchise units: 36
Initial investment: from $180,000
Royalty Fees: 6%
Since the opening of the first location in 2008, the Bone and Biscuit Company has continually maintained the highest standards and quality of natural foods, supplies and accessories. We define quality by evaluating the ingredients, manufacturing techniques and nutritional value of every product. Our product lines include only the finest high quality raw, dry and canned foods, an abundant selection of natural treat, homeopathic supplements, unique artisan baked goods, clothing and a comprehensive range of "boutique" toys and general care items for everyday use.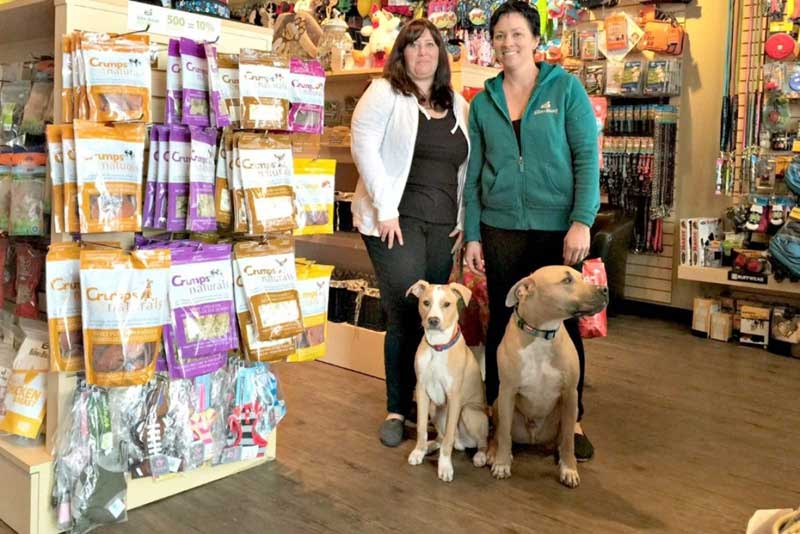 ---
Dogtopia
Founded in: 2003
Franchising since: 2005
Franchise units: 76
Initial investment: from $800,000
Royalty Fees: 7%
Dogtopia is a new concept dog daycare, boarding, and spa provider. Dogs can enjoy an open play environment along with personalized care and exceptional customer care. Our live webcams provide our pet parents with peace of mind and the knowledge that their dog is having a great time with their furry friends. Dogtopia is establishing stores across the GTA and Canada, and making significant gains in presenting our business concept to the marketplace and establishing a solid reputation for excellent customer service at the facility level.
---
Global Pet Foods
Founded in: 2003
Franchising since: 2005
Franchise units: 184
Initial investment: from $275,000
Royalty Fees: 4.5%
Global Pet Foods stores are spread right across Canada from beautiful British Columbia to the stunning shores of Newfoundland. We have become the third-largest Pet Specialty retailer in Canada and the sixth largest in North America. As a franchisee, you're joining one of the fastest-growing markets in Canada. 56% of Canadian households have at least one dog or cat. We make being a Global Pet Foods franchisee easy. From selecting your site to merchandising your store and everything in between, our team of experts will guide you along the entire process. No matter what your level of experience may be in the pet industry, our interactive, thorough, and easy-to-learn training program will provide you with the necessary tools to succeed.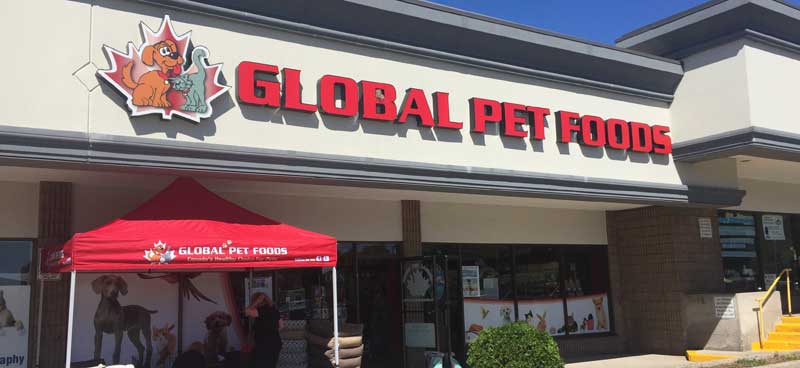 ---
Multi Menu Pet Foods
Founded in: 1996
Franchising since: 1996
Franchise units: 160
Initial investment: from $5,000
Royalty Fees: None
Multi Menu Pet Foods is a Canadian leader in pet franchise services. Since our launch in 1996, we have established over 160 franchises and we have a protected territory available in your area. Franchises are available with exclusive territories, low investment, ongoing training, proactive support and initial localized marketing campaigns using our proven business model. With over 20 years of experience, our franchisees are shown how to maximize the use of their time and efforts to ensure the highest return on their investment.

---
Pet Planet
Founded in: 1996
Franchising since: 2007
Franchise units: 56
Initial investment: from $275,000
Royalty Fees: 6%
Owned and operated by a Canadian family since 1996, Pet Planet is recognized and well respected in the pet industry as a leader in quality pet health and nutrition. Our commitment to education, exceptional service and animal welfare will continue to set us apart as leaders in the pet retail and services industry. Pet Planet offers a proven and successful operating franchise system with an established brand that is second to none.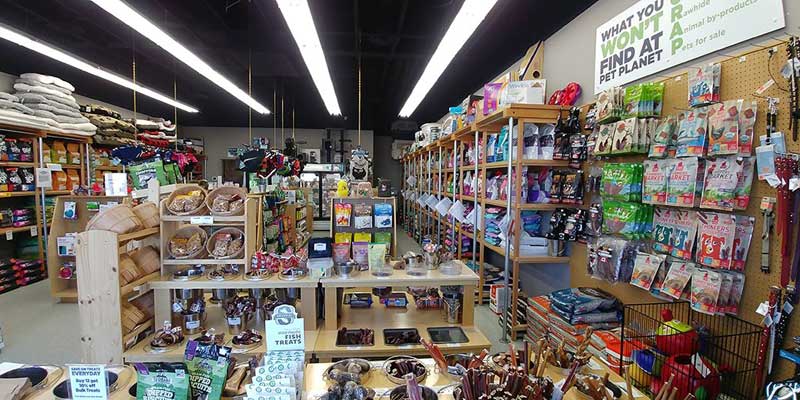 ---
Pet Wants
Founded in: 2010
Franchising since: 2015
Franchise units: 124
Initial investment: from $59,830
Royalty Fees: 7%
Pet Wants franchises offer fresh pet food manufactured from whole ingredients, containing no by-products. Now Pet Wants pet food franchise is one of the fastest-growing pet food franchises in America, with 70 locations in 26 states — proving just how powerful the demand is for premium, fresh pet food free of animal by-products and non-nutritious fillers. We offer two attractive franchise models — a mobile, event-based franchise that focuses on acquiring subscription delivery customers, and a retail pet store model that sells Pet Wants food, custom treats and high-end pet accessories.
---
Petland
Founded in: 1967
Franchising since: 1971
Franchise units: 216
Initial investment: from $350,000
Royalty Fees: 4%
Owning a Petland store is an exhilarating and rewarding experience. Bringing people and animals together and helping them with all of their needs is like no other business. The Petland Corporation has 45 years of experience in specialty pet retail operations and franchisee support. From initial site selection, lease negotiations, store design, construction, merchandising, supply-chain resources for pets and pet merchandise, to marketing, advertising and the accounting services to provide accurate and timely feed back to guide each Petland franchise to its full potential.
---
Ruffins Pet Centres
Founded in: 1981
Franchising since: 1987
Franchise units: 13
Initial investment: from $145,000
Royalty Fees: 4%
Welcome to Ruffin's, because you care about your pet. Ruffin's is a recognized leader in the retail pet industry. With more than 35 years of experience serving people and the pets they love, Ruffin's provides their franchisees with retail and product knowledge that allows the franchisee to succeed. With access to a complete line of sought after pet products and an extensive private label line, Ruffin's Pet Centre is a great franchise opportunity. Now with the addition of our new Pet Nutrition Centre concept, you can choose the kind of store you want!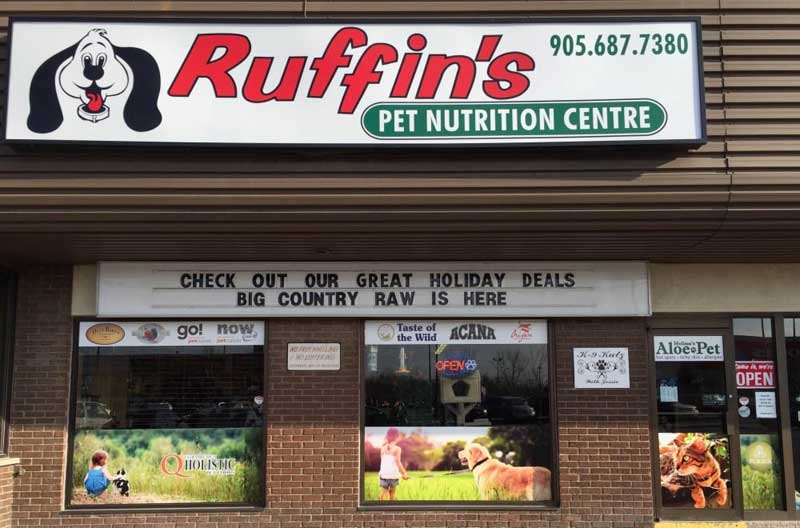 ---
View all pet franchises
Want to advertise your franchise with us and successfully boost your business?
Please send us your request and we will get back to you shortly!
DIDN'T FIND WHAT YOU WANT?
ASK THE EXPERTS