The Best 10 Plumbing Franchises in USA for 2023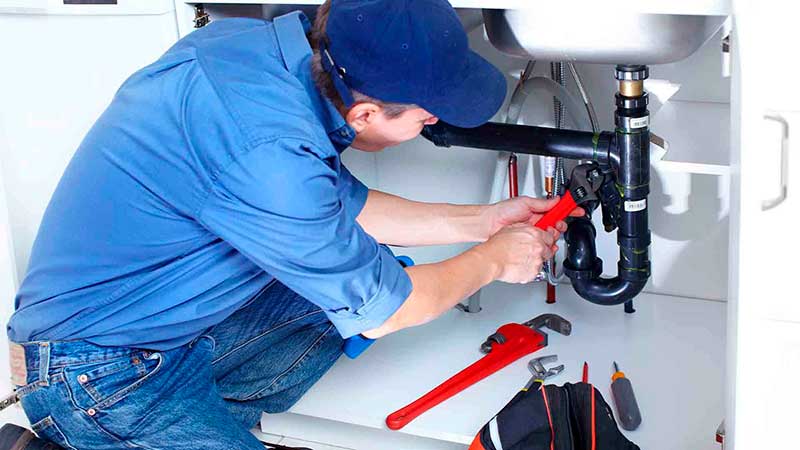 Plumbing franchises are a good alternative to a business that an entrepreneur starts on their own. The latter requires a hassle with a lot of certification programs, business registration, creating the agreement and pricing lists, setting up an office, looking for strong marketing strategies including your presence online and a lot of other problems. If you are looking for a business to own in the segment, don`t look any further. Here is a list of plumbing franchise businesses that can help you do all the steps in opening your company quickly and easily. The franchisors have already established their powerful marketing, management, and other business processes and will tell you how to do it. Analyzing top plumbing franchises for sale listed here, you can see that they offer absolutely various concepts. You may see plumbing and HVAC franchise opportunities, plumbing that complement repair or cleaning services and a lot of other profitable ideas. Check them out right now!
Here is top 10 Plumbing franchise businesses in USA
Benjamin Franklin Plumbing
Founded in: 2000
Franchising since: 2001
Franchise units: 256
Initial investment: $133,880 - $311,530
Franchise Fee: $43,000
Royalty Fees: 6%
Owning a plumbing company doesn't mean that you should face the challenges of doing so alone. At Benjamin Franklin Plumbing, we've been helping plumbing veterans and newcomers to the industry build better plumbing companies since 2001. Our approach is simple: trust the leadership of our franchisees while providing them with the support their business needs for sustainability and growth! Our dedication to supporting our franchisees and their dedication to providing quality plumbing services have made Benjamin Franklin a trusted name across the nation!
---
1-800-Plumber + Air
Founded in: 1983
Franchising since: 2017
Franchise units: 8
Initial investment: $105,995 - $241,395
Franchise Fee: $45,000
Royalty Fees: 6%
Franchising with 1-800-Plumber +Air is more than just a financial investment or an opportunity to grow your business. It is joining a company with years of experience running the only combined plumbing and HVAC franchise opportunity on the market today. It is growing our team of highly trained plumbing and HVAC technicians and earning the trust of the customers we serve every day. It is also a commitment to never stop growing, learning, and developing our business to deliver the BEST experience our customers have ever experienced.
---
Mr. Rooter
Founded in: 1968
Franchising since: 1972
Franchise units: 238
Initial investment: $79,975 - $187,140
Franchise Fee: $40,000
Royalty Fees: 5 - 7%
Mr. Rooter is an industry leader with plumbing franchise opportunities across the country. If you want unbeatable benefits like proprietary technology, marketing support, longevity strategies, and a flexible lifestyle, your chance is right here. At Mr. Rooter, our primary focus is helping our franchise owners meet and exceed their professional and personal goals. The plumbing industry is growing, and so is competition in many regions. When you convert to a Mr. Rooter or pursue a plumbing franchise as a first-time business owner, you immediately acquire an edge—national brand recognition. Add to that the established systems that Mr. Rooter provides, and you find yourself with exactly the right tools to build the future you want.
---
Bluefrog Plumbing + Drain
Founded in: 2013
Franchising since: 2014
Franchise units: 19
Initial investment: $132,790 - $318,890
Franchise Fee: $54,900 - $84,900
Royalty Fees: 4 - 6%
Bluefrog Plumbing + Drain isn't in the plumbing business — we're in the people business. The plumbing industry is one of the fastest-growing industries in the United States, generating more than $110 billion annually. Even though plumbing is a highly lucrative, recession-resistant segment to enter, it is also commonly overlooked by entrepreneurs looking for opportunities in the home services segment. By focusing on providing exceptional customer experience, a business model that emphasizes financial performance, and delivering world-class support from a leadership team that has decades of experience in growing franchise systems, Bluefrog Plumbing + Drain is rapidly growing by attracting entrepreneurs who never considered owning a plumbing business before.
---
Rooter-Man
Founded in: 1970
Franchising since: 1981
Franchise units: 743
Initial investment: $46,750 - $137,600
Franchise Fee: $3,975 - $39,750
Royalty Fees: Varies
With more than 50 years of experience, and millions of satisfied customers, Rooter-Man remains the number one choice for professional plumbing, sewer, and drain cleaning services. With Rooter-Man, franchisees receive equity in Rooter-Man's National Brand. Not only will your business grow with Rooter-Man's National Brand, your ownership of Rooter-Man's trademark in your territory will be an appreciating investment, which you may later expand or sell in the future. Exclusive and locally optimized websystem that targets customers in your area. Proven online marketing/advertising programs. We can help you generate profitable leads in your area!
---
Ace DuraFlo Systems
Founded in: 1998
Franchising since: 2001
Franchise units: 33
Initial investment: $41,515 – $420,075
Franchise Fee: $19,900 - $24,900
Royalty Fees: 8%
Ace DuraFlo Systems has been in operation since 1999. ACE DuraFlo has been successfully using its proven system that has saved building owners and homeowners thousands of dollars, while saving occupants the messy, noisy and destructive experience of a re-pipe. The company provides alternatives to homeowners, property managers and building owners who suffer from corrugated pipes and wish to avoid the hassle of re-piping the entire building. The company has developed an innovative system which allows for the cure of this problem and having piping done once for an infinitely longer period.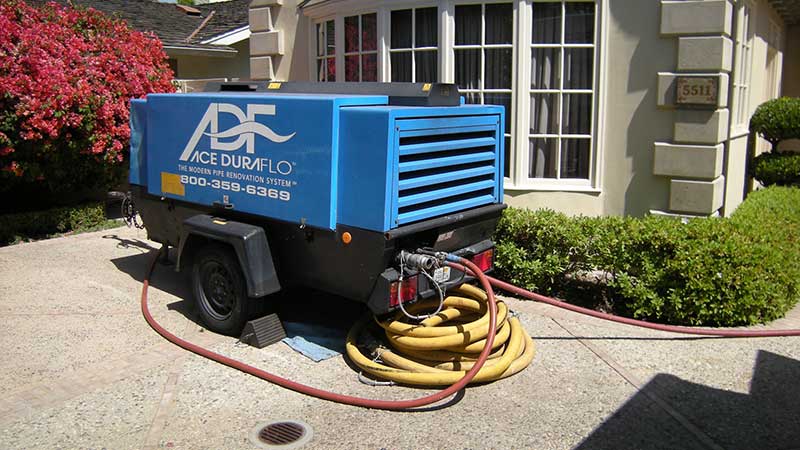 ---
Z PLUMBERZ
Founded in: 2019
Franchising since: 2019
Franchise units: 8
Initial investment: $129,830 - $342,210
Franchise Fee: $17,960 - $ 44,900
Royalty Fees: 8%
Enter Z PLUMBERZ, a rising star of the plumbing industry. Z PLUMBERZ is here to challenge those negative stereotypes and be the answer for existing plumbing companies that want to keep growing. As part of BELFOR Franchise Group, one of the world's leading franchisors for service-based businesses, Z PLUMBERZ is committed to helping aspiring entrepreneurs and current owners of existing plumbing companies learn, grow, and thrive. With a world-class training platform, exceptional marketing support, professional branding, and a business model focused on providing the best customer experience, owning a Z PLUMBERZ plumbing franchise is a wise choice for anyone ready to make a splash in the plumbing industry.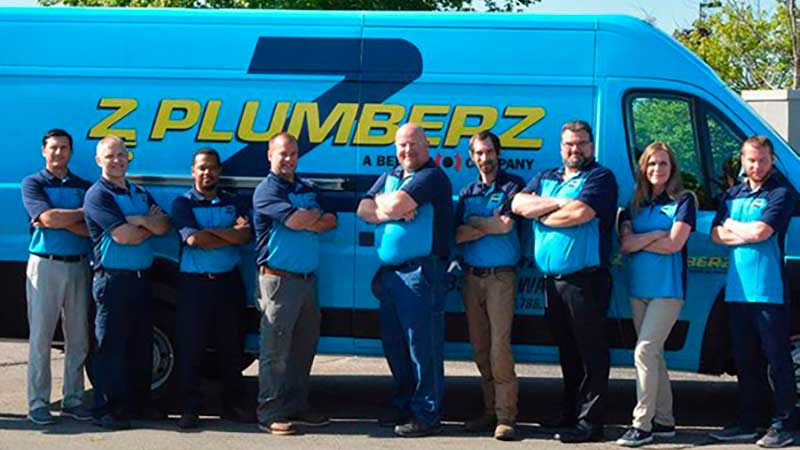 ---
Roto-Rooter Plumbing and Drain Service
Founded in: 1935
Franchising since: 1935
Franchise units: 485
Initial investment: $84,920 - $255,000
Franchise Fee: $25,000
Royalty Fees: Varies
Roto-Rooter offers an ever-expanding variety of repair and maintenance services to both homeowners and businesses. Their goal is to be the premier provider of repair and maintenance services. As always, they will continue to listen to customers and expand service offerings to meet and exceed their changing expectations. Roto-Rooter operates businesses in more than 100 company-owned branch and contractor territories and approximately 500 franchise operations, serving approximately 90% of the U.S. population and parts of Canada. Master franchise operations have been established in Japan, Philippines, Mexico, United Kingdom, Hong Kong/China and Indonesia/Singapore.
---
Michael & Son Services
Founded in: 1976
Franchising since: 2010
Franchise units: 12
Initial investment: $171,000 - $402,200
Franchise Fee: $40,000
Royalty Fees: 5%
Join the Michael & Son family today by taking advantage of our Michael & Son franchising opportunity. Since 1976, we have been a family-owned-and-operated company with a rich history of providing the best in electrical, plumbing and HVAC services that the industry has to offer. We have developed a loyal base of customers by offering superior home services at affordable prices. Now, we are offering to extend the benefits of the reputation we have developed to you through a Michael & Son franchise. Our goal is to build a network of locations that operate under the same traditions as we do by offering residential home services franchise opportunities to entrepreneurs.
---
Grand Comfort Plumbing & Sewer
Founded in: 2017
Franchising since: 2020
Total units: 1
Initial investment: $16,000 - $29,700
Franchise Fee: $8,800
Royalty Fees: 38%
Currently, in the United States, there are 500,000 plumbers. Many of them want to have their own businesses and be their own bosses. And in the land of the free, why shouldn't they? Grand Comfort is here to empower the small business owner. We have a new project idea that applies an Uber-like model to the home service market. We believe this approach will be a marketgame changer. When you open a GC Plus Model you get a team of 10 specialized proffesionals that focus on managing your business and allow you to focus on what you do best with no added stress. There's never been a way to earn this level of income without the risk and responsibility of business ownership, until now.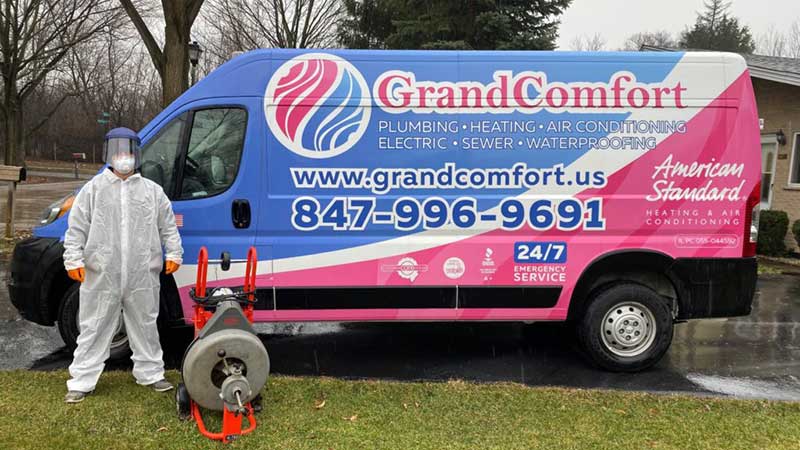 ---
Conclusion
To summarize, we can say any of the listed above plumbing franchises is worth buying. But there is a lot to consider while choosing the best one for you. Pay attention to the reputation of the brand, what training and support are offered, check if the other franchisees are successful. But the main thing you need to do is to align your budget with investment requirements of the brand. In order to ease the challenge, we have made the comparison flowchart of the best plumbing franchises in the USA for you. It shows the minimum estimated initial investment and initial franchise fee of each brand. By using it, you can figure out the difference in financial requirements for each franchise, and decide which one fits you the most.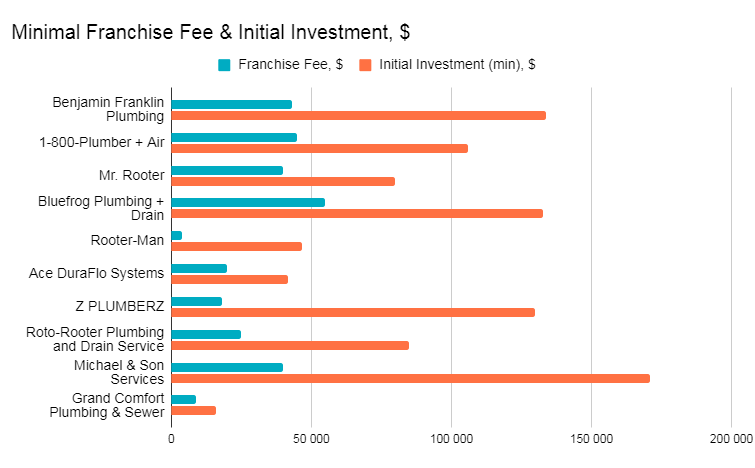 View all Plumbing franchises
Want to advertise your franchise with us and successfully boost your business?
Please send us your request and we will get back to you shortly!
DIDN'T FIND WHAT YOU WANT?
ASK THE EXPERTS