The Best 10 Food Franchises in The UAE for 2023
Update: 07.06.2021
Food industry is one of the most profitable and diverse in the UAE. The country has a huge consumer demand for food related services due to a numerous tourist arrivals. Among the most successful are fast food, fried chicken, fast casual, sandwich, seafood restaurants. Food business is risky as the competition is fierce and it always requires fresh ideas. However, doing the business with a franchise partner minimizes all the risks and facilitates all the procedures needed for the start. If you are browsing for an interesting franchise idea in the UAE to invest into, scrutinize the list of top food franchise businesses below.
Here is The Best 10 Food Franchises in The UAE:
Taco Bell
Founded in: 1962
Franchising since: 1964
Franchise units: More Than 6300 Worldwide
Initial investment: $525,000 - $2,622,000
Royalty Fees: 5,5%
Taco Bell is an American chain of fast food restaurants which serve a variety of Tex-Mex foods that include tacos, burritos, quesadillas, nachos, novelty and specialty items, and a variety of "value menu" items. Taco Bell is one of the leading Mexican fast food franchises. Today, Taco Bell is a subsidiary of Yum! Brands Inc., which also franchises KFC and Pizza Hut.
---
Southern Fried Chicken
Founded in: 1975
Franchising since: 2000
Franchise units: 75
Initial investment: From $322,850
Royalty Fees: $646 per month
Southern Fried Chicken is a British-based fast food outlet which operates a franchise network in the United Kingdom and worldwide. Southern Fried Chicken offers all franchisees who interested in fried chicken business and QSR (quick service restaurant) the opportunity to join a growing family of restaurants offering increasingly popular and famous chicken dishes.
---
Al Farooj
Founded in: 1994
Franchising since: 2007
Franchise units: 40 - 50
Initial investment: From $250,000
Royalty Fees: 8%
Al-Farooj Fresh is a fast-Casual restaurant chain owned by Al- Islami Foods Group. The chain is specialized in BBQ Chicken with special recipe, in addition to Shawerma sandwiches with great unique taste in various flavors such as Mexican, Lebanese and Italian. Franchisees will get a lot of benefits including assistance and training.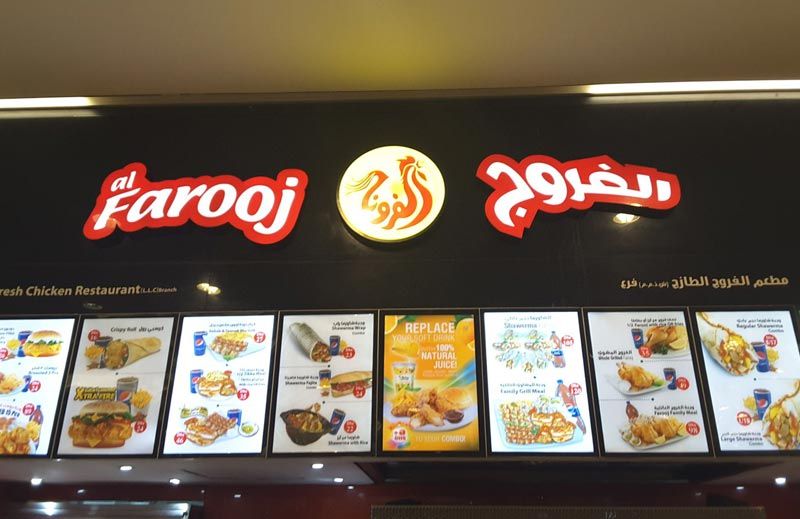 ---
ARBY'S
Founded in: 1964
Franchising since: 1965
Franchise units: 2000+ Worldwide
Initial investment: $314,550 - $1,844,200
Royalty Fees: 4%
The original Arby's menu consisted of roast beef sandwiches, potato chips and iced tea. Over time other sandwiches, curly fries, milkshakes, meals for kids and light choices have been added to the menu. If franchisees are new, the franchisor requires them to participate in New Franchisee Orientation (NFO). If franchisees are a partnership or corporation, then the franchisor requires that a partner or approved shareholder participate in the NFO.
---
Broaster Chicken
Founded in: 1954
Franchising since: 1955
Franchise units: 30
Initial investment: $97,000 - $132,000
Royalty Fees: 6%
Broaster Company is an American food equipment manufacturing company. Broaster Company is known for manufacturing pressure fryers, licensing Genuine Broaster Chicken and operating a branded food program, Broaster Express. Genuine Broaster Chicken is prepared with the freshest available chicken, proprietary ingredients and their own unique cooking process. Franchisees as operators are turning small spaces into big profits with the Broaster Express Program.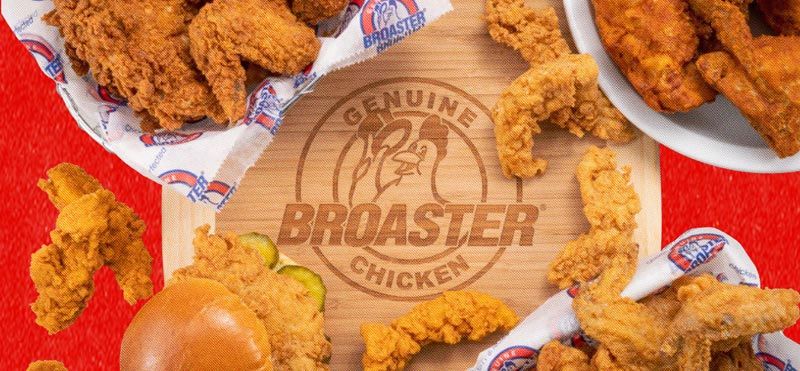 See more Franchises in the United Arab Emirates in the catalog →
Doner Deli
Founded in: 2014
Franchising since: 1987
Franchise units: 5 - 10
Initial investment: $146,000 - $245,000
Royalty Fees: 8%
Doner Deli is a German Doner kabab restaurant concept which serves not only classic German Doner but is home to a whole range of dishes made up of mouth-watering 100% halal German veal and chicken, locally-sourced vegetables, salads and lovingly-made breads, sauces and accompaniments. Franchise Partner must have a proven track record in the hospitality industry, preferably in operating and managing a restaurant and must have leadership skills and appropriate financial qualifications.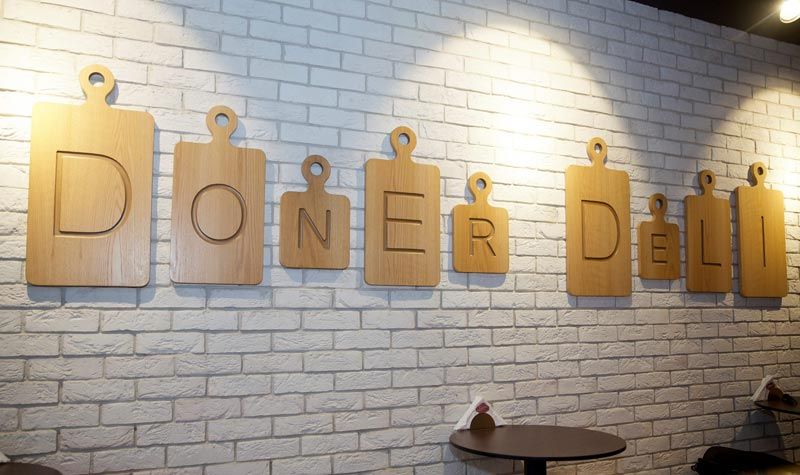 ---
SUBWAY
Founded in: 1965
Franchising since: 1975
Franchise units: 50+
Initial investment: $72,500 - $145,000
Royalty Fees: 8% + 4,5%
Subway is a world's largest sandwich and salad chain and is one of the fastest-growing franchises in the world. It is the largest single-brand restaurant chain, and the largest restaurant operator, in the world. Subway uses the highest quality ingredients with no cooking, frying, or grilling.
---
KULCHA KING
Founded in: 2010
Franchising since: 2014
Initial investment: From $220,000
Royalty Fees: 20%
Kulcha King is Popular Indian Restaurant chain and is the trademark of authentic Punjabi cuisine in Dubai. Born in the heart of Dubai, Kulcha King has been delighting Indian food lovers with rich textures and mouth-watering flavors since 2010. By offering dining and delivery experiences that reflect passion and warmth, Kulcha King brings you Indian inspired every day food, from Dubai to the World. Kulcha King Franchise provide in different segments as casual dining, quick service restaurant, take away, bars & lounges, kiosks/cart and provide training and franchisee supports for the partners.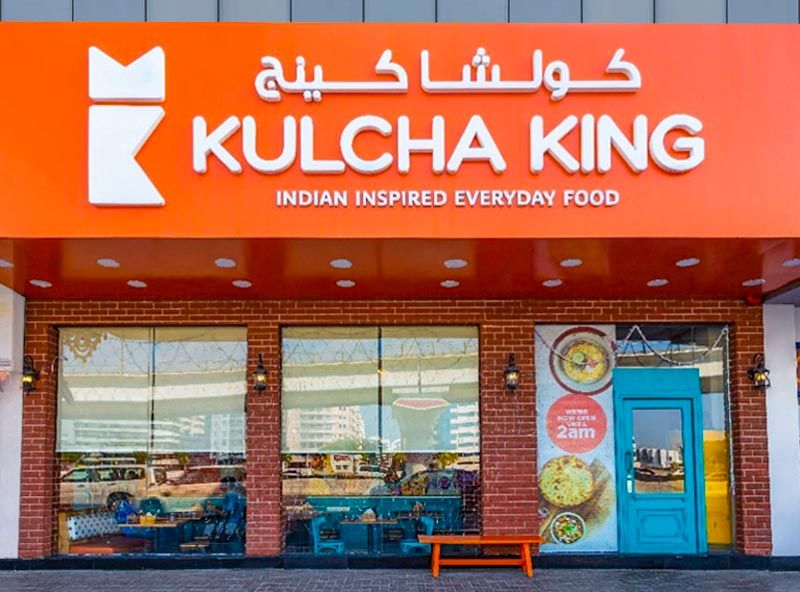 ---
Urban Seafood
Founded in: 2015
Franchising since: 2016
Urban Seafood is a casual dining venue which offers modern, fresh, affordable seafood through its fish-focused menu.Urban Seafood is A modern and innovative seafood concept that offers the best of the ocean, redefined with simple flavors yet healthy and fresh. MRM brings together operating expertise, significant business management, experience and real estate knowledge to be able to bring unique brands to emerging, markets and regions with market demand in mind.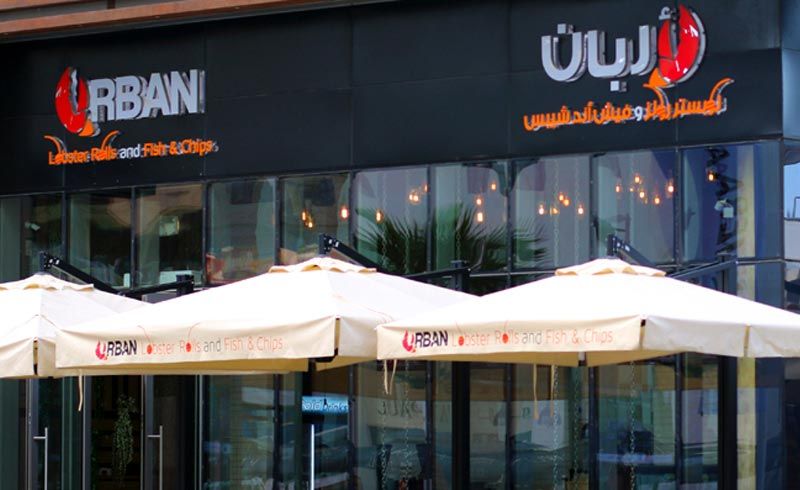 ---
Doner Kebab (GERMAN DONER KEBAB)
Founded in: 1989
Franchising since: 2013
Franchise units: 200+
Initial investment: $320,000 - $450,000
Royalty Fees: 6%
German Doner Kebab (GDK) is the fast food brand that has taken Europe and the Middle East by storm with its healthy, nutritionally balanced approach to the traditional kebab. GDK has a highly experienced team to guide franchisee through training, store opening and ongoing development, not to mention some incredible supplier relationships bringing partner the very best in everything, from ingredients and shop fit-out to digital marketing and social media support.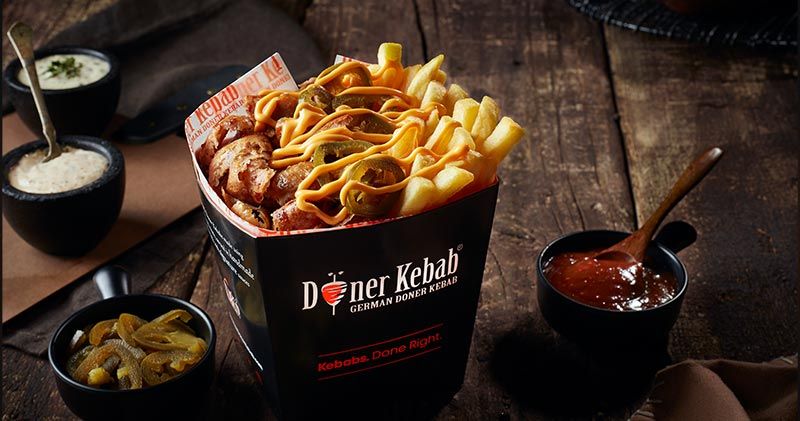 ---
View all Food Franchises
Want to advertise your franchise with us and successfully boost your business?
Please send us your request and we will get back to you shortly!
DIDN'T FIND WHAT YOU WANT?
ASK THE EXPERTS