The Best 10 Construction Franchise Business Opportunities in USA for 2022
Update: 20.11.2021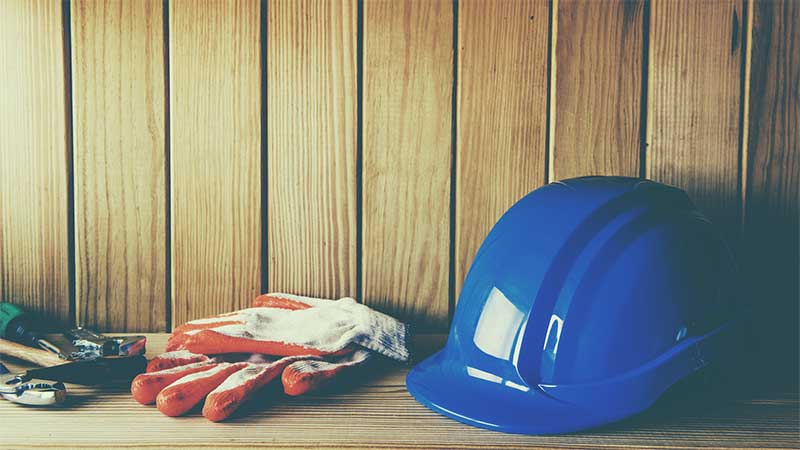 The growing popularity of construction franchises depends on the increasing number of population in the USA. In 2022 the industry will continue developing with a focus on building smart, sustainable cities. Our list of the Best 10 construction franchises includes the same brands as a few years ago with a minor rotation in the ranking. The top 10 construction franchises of 2022 include absolutely various business concepts. You can find concrete businesses, homebuilding and land development concepts, swimming pool construction and remodeling companies, professional solutions for drywall, sheetrock, and plaster repairs among them. No matter the concept, the franchisors are looking for new business partners with good reputations and strong credit who will help them to grow the brand, and will make a substantial profit for themselves. Feeling interested? Look through the list of popular construction franchise opportunities in USA, and find the best franchise conditions for you.
Here is TOP 10 Construction Franchise Business Opportunities in USA:
Alair Homes
Founded in: 2007
Franchising since: 2012
Franchise units: 79
Initial investment: $104,900 - $183,850
Franchise Fee: $73,650
Ongoing Royalty Fee: 2.5-4%
The British Columbia-based builder Alair Homes is an award-winning custom home build and renovation company helping individuals and families enjoy happier, healthier, more productive, and more comfortable lifestyles and is the most trusted and highest-rated custom home building franchise. Alair Homes is searching for small, experienced home builders and renovation contractors with solid reputations and strong credit who want to grow but need help with marketing and managing finances such as accounting and payroll.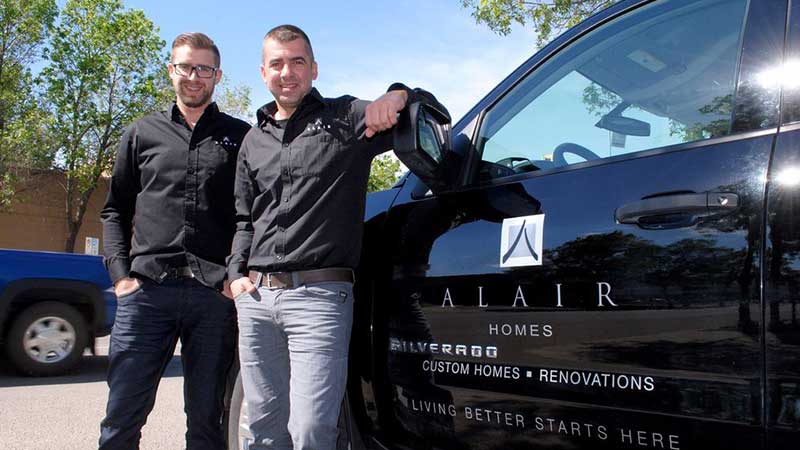 ---
Premier Pools & Spas
Founded in: 1988
Franchising since: 2014
Franchise units: 46
Initial investment: $48,000 - $107,500
Franchise Fee: $40,000
Ongoing Royalty Fee: 2.25%
Ad Royalty Fee: 1.5%
With over 30 years of experience in swimming pool construction, Premier Pools and Spas has become the nation's leading pool builder. Becoming a Premier Pool Service franchisee gives one access to the tools, training, systems, and support network needed to succeed in today's rapidly changing business world. Franchisees are trained in processes, protocols, and software.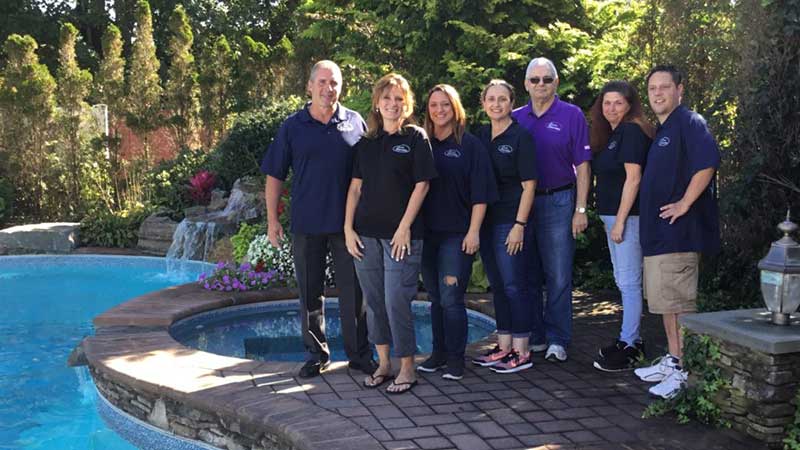 ---
PatchMaster
Founded in: 2016
Franchising since: 2017
Franchise units: 45
Initial investment: $79,100 - $100,100
Franchise Fee: $49,500
Royalty Fees: 5-9%
The PatchMaster offers customers a fast, professional solution for drywall, sheetrock, and plaster repairs. Its Franchise System is a low investment opportunity that offers huge potential. The company's Franchisees receive technical, sales, and administrative training, exclusive areas, and the marketing and business management assistance they need to get their PatchMaster drywall repair business off and running.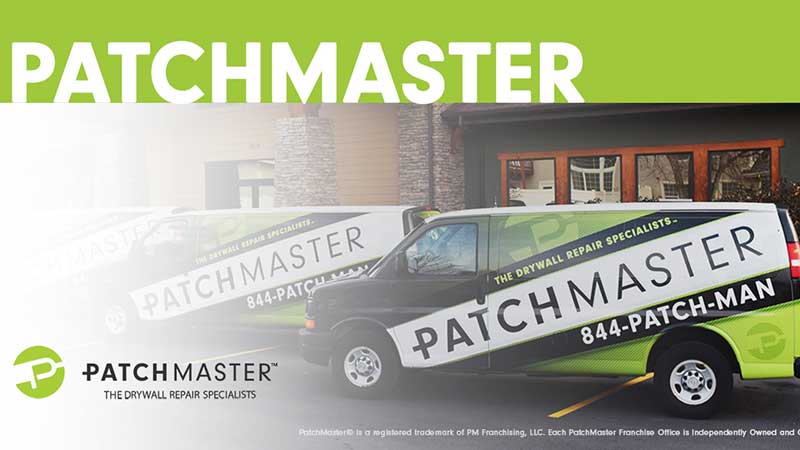 ---
A-1 Concrete Leveling
Founded in: 1992
Franchising since: 1994
Franchise units: 47
Initial investment: $120,500 - $150,900
Franchise Fee: $85,000
Royalty Fees: 6%
A-1 Concrete Leveling Inc., founded by Mr. Miller in 1992, specializes in all phases of concrete leveling and foundation repair including a patented piercing and bowed basement wall repair system. The company operates in an ecologically sound and environmentally friendly manner. The company's franchisees use Miller's technology to level concrete surfaces such as sidewalks, steps, driveways, and runways.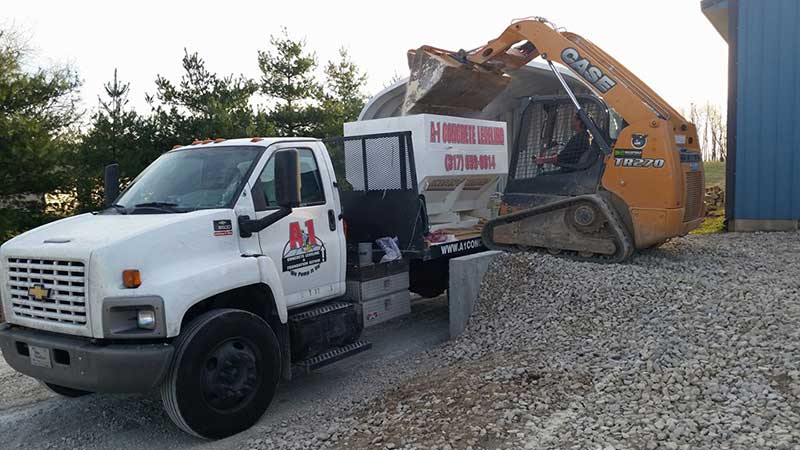 ---
Epcon
Founded in: 1986
Franchising since: 1995
Franchise units: 55
Initial investment: $903,450 - $1,280,375
Franchise Fee: $65,000
Royalty Fees: 1-2%
Epcon has become one of America's largest homebuilders (Builder Magazine, May 2018) by focusing on the needs of homebuyers who live active lives and seek a low-maintenance lifestyle. Since 1986, Epcon and its franchise owners have built more than 30,000 homes. Epcon Communities Franchising Inc. is a home building and land development franchise that helps franchisees develop entire communities with unique homes that are popular with the most underserved market in the industry.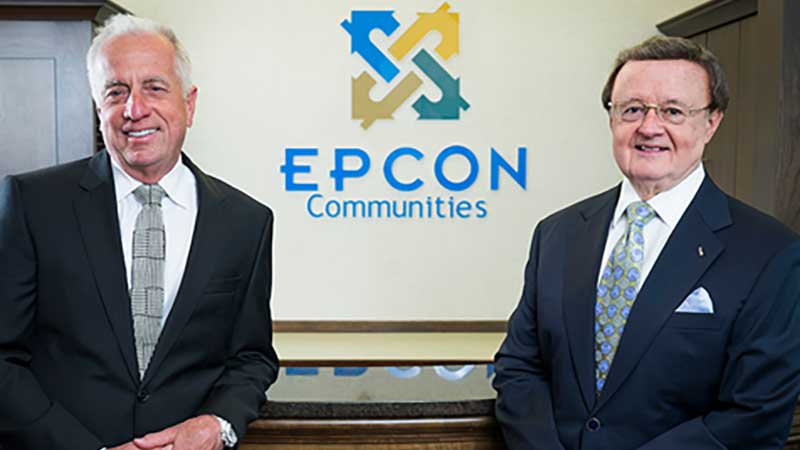 See more Manufacturing Franchises in the catalog →
Archadeck Outdoor Living
Founded in: 1980
Franchising since: 1984
Franchise units: 58
Initial investment: $58,625 - $103,550
Franchise Fee: $49,500
Royalty Fees: 3.5-6.5%
Archadeck Outdoor Living is recognized as the largest deck and porch builder in North America, known for creating additions that seamlessly work into the existing design of customers' property, building new structures that look as if they were always part of our clients' homes. Archadeck named a 2019 World-Class Franchise by Franchise Research Institute.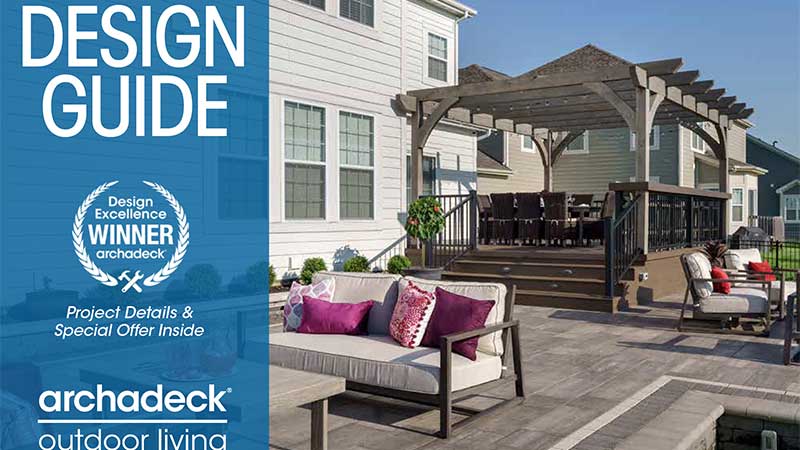 ---
Refresh Renovations
Founded in: 2009
Franchising since: 2010
Franchise units: 66
Initial investment: $128,927 - $189,977
Franchise Fee: $100,000
Royalty Fees: 6%
Refresh Renovations is a global remodeling company that has expanded from its home base of New Zealand to Australia, the United Kingdom, and the United States. If you are awarded a Refresh Renovations franchise, you will gain access to the world best-practice IP and systems, which you will leverage to build a significant income and business asset.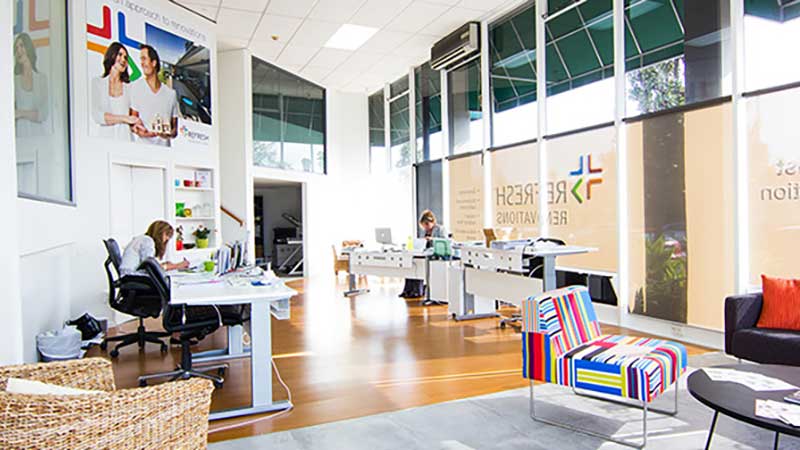 ---
Concrete Craft
Founded in: 2006
Franchising since: 2008
Franchise units: 48
Initial investment: $150,140 - $241,070
Franchise Fee: $19,950
Royalty Fees: $300-$2K/mo.
Concrete Craft (formerly All American Decorative Concrete) is an affordable decorative concrete franchise backed by Home Franchise Concepts (HFC) and has been making art out of ordinary concrete since 2006. HFC is known for its simplistic business models designed for fast ramp-up, marketing savvy, and "family-like" culture. The vision is for HFC companies to be the #1 brand in their respective home service categories!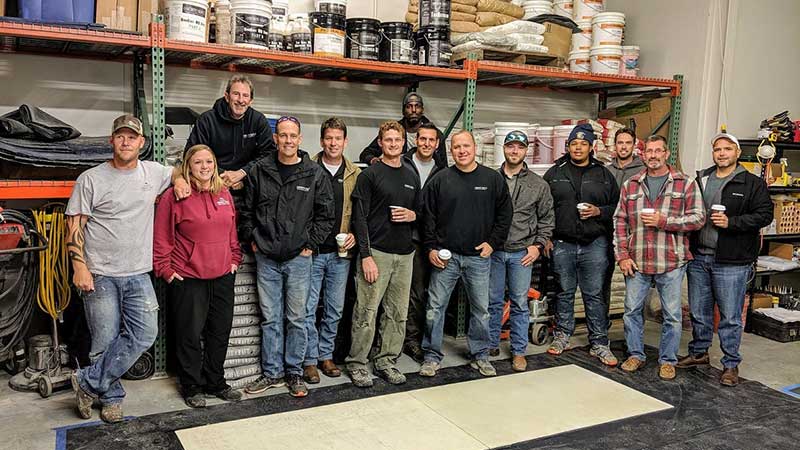 ---
GoliathTech
Founded in: 2004
Franchising since: 2013
Franchise units: 202
Initial investment: $100,000 - $241,000
Franchise Fee: $49,500
Royalty Fees: NO (6% of the price of products purchased from the franchisor)
GoliathTech Inc. is a manufacturer and installer of helical screw piles. From design to installation, the company combines engineering and innovation to guarantee a solid foundation that surpasses the highest industry standards. The company provides franchisees with all the technology, tools, and expertise of the GoliathTech brand, as well as ongoing support. Franchisees also get training, sales, and marketing support to help grow their business using GT products.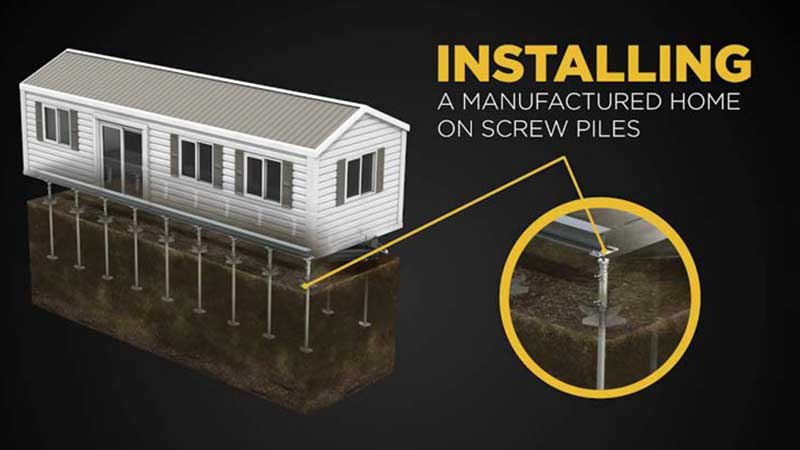 ---
UBuildIt
Founded in: 1988
Franchising since: 1998
Franchise units: 51
Initial investment: $113,500 - $223,800
Franchise Fee: $35,000
Royalty Fees: 7%
UBuildIt helps customers who want to do their own building or remodeling projects but aren't sure where to start. Instead of contracting to build; franchisees are coaching homeowners, customers, in the planning and construction process with tasks such as obtaining plans, permits, subcontractors, financing, and site inspections.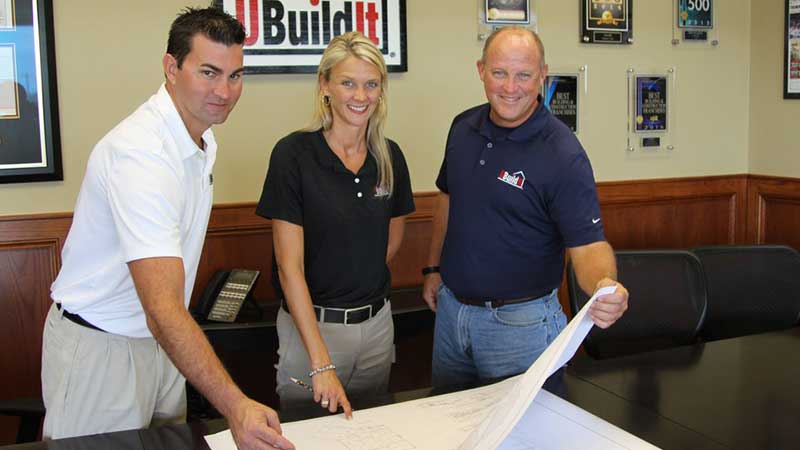 ---
Conclusion
To summarize, we can say any of the listed above construction franchises is worth buying. But there is a lot to consider while choosing the best one for you. Pay attention to the reputation of the brand, what training and support are offered, check if the other franchisees are successful. But the main thing you need to do is to align your budget with investment requirements of the brand. In order to ease the challenge, we have made the comparison flowchart of the best construction franchises in the USA for you. It shows the minimum estimated initial investment and initial franchise fee of each brand. By using it, you can figure out the difference in financial requirements for each franchise, and decide which one fits you the most.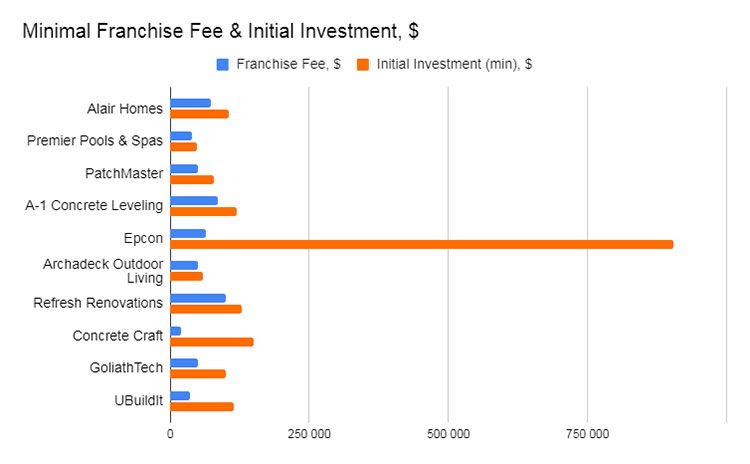 View all Construction Franchises
Browse franchises by countries

USA

India

Canada

The UK

Indonesia

The Philippines

Australia

The UAE

Saudi Arabia

South Africa

Germany

Pakistan

Singapore

Malaysia
Other countries
Want to advertise your franchise with us and successfully boost your business?
Please send us your request and we will get back to you shortly!
DIDN'T FIND WHAT YOU WANT?
ASK THE EXPERTS