The Best 10 Sushi Franchise Business Opportunities in USA for 2022
Update: 04.11.2021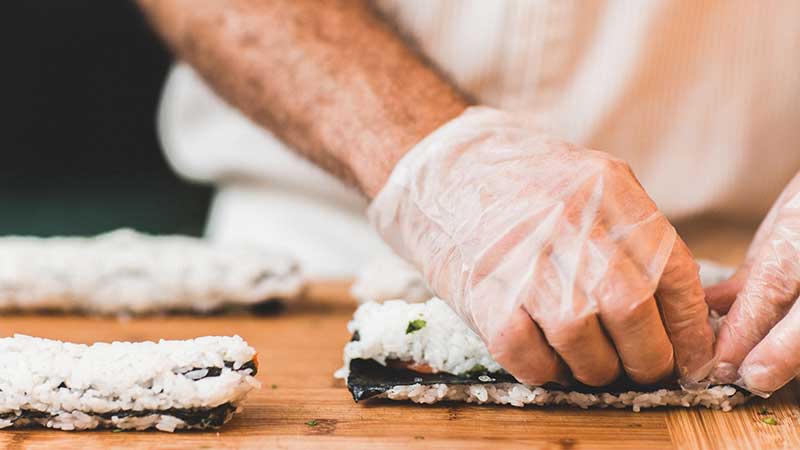 The popularity of sushi franchise businesses is determined by the fact that sushi caters to tastes of young and old; rich and poor; those people who enjoy eating much and the ones on a diet, keeping to a healthy lifestyle. Each sushi shop franchise has its own concept and menu. Some of them offer their services within supermarkets, the others sell sushi in a catering kiosk, yet the others have restaurant concepts which offer a lot of other food and also drinks. Depending on the concept, initial franchise investments needed to buy a sushi franchise for sale vary from a little more than 100K to 1 mln dollars. If you are searching for an opportunity in the field, check out our list of top sushi bar franchises. We have made a collection of proven, successful and profitable business concepts. They are looking for new franchisees who will share their values. They promise useful education, assistance at grand opening and constant support in return.
Here is the top 10 best Sushi Franchise franchise business in USA
Advanced Fresh Concepts
Founded in: 1997
Franchising since: 2010
Initial investment: $692,000
Franchise Fee: $35,000
Advanced Fresh Concepts Corp. (AFC) is the largest sushi bar franchisor in US supermarkets. Advanced Fresh Concepts Franchise Corp. (AFC), has over 4,000 stores. The parent company AFC was established in 1986 by Ryuuji Ishii. AFCC was the first company to come up with a new idea for a supermarket sushi bar. In 2002, AFC's sushi bar operations evolved into a franchise system. In 2005, the sushi bar franchise business was significantly expanded to include Asian hot dishes on the menu. AFC Sushi is currently looking for potential franchisees in the US and Canada.
---
Yo! Sushi
Founded in: 2008
Franchising since: 2015
Franchise units: 84
Initial investment: $129,075 - $148,375
Royalty Fees: $30,000
Yo! Sushi was founded in 1997, the first restaurant was established in London. Simon Woodroffe is an English speaker and entrepreneur who founded sushi chain YO!. Currently, the brand has expanded all over the world, becoming recognizable with more than 100 restaurants in 10 countries. The brand's identity combines Japanese pop culture, colorful designs and fresh Japanese cuisine. Owning a YO Sushi can be a lucrative business.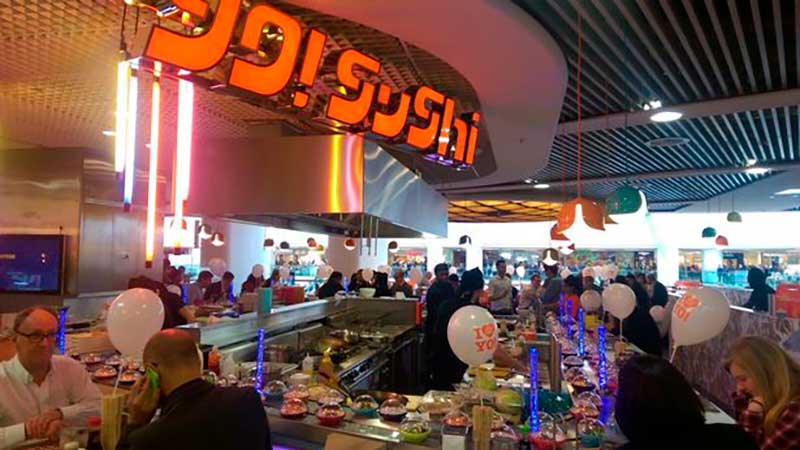 ---
ACE Sushi
Founded in: 1990
Franchising since: 2005
Franchise units: 350
Initial investment: $16,832 - $40,519
Franchise Fee: $2,400 - $3,600
Since 1990, ACE has been developing and implementing the concept of catering kiosks based on supermarkets. Ace Sushi, which has its headquarter in California, started franchising in 2005. ACE offers fresh, high quality sushi and delicious Asian food. Their concept has expanded around the world to cover over 1000 different locations. ACE also offers services such as setting up sushi bars in supermarkets and providing ACE trained sushi chefs to deliver a wide variety of sushi products. The organization boasts a rich menu.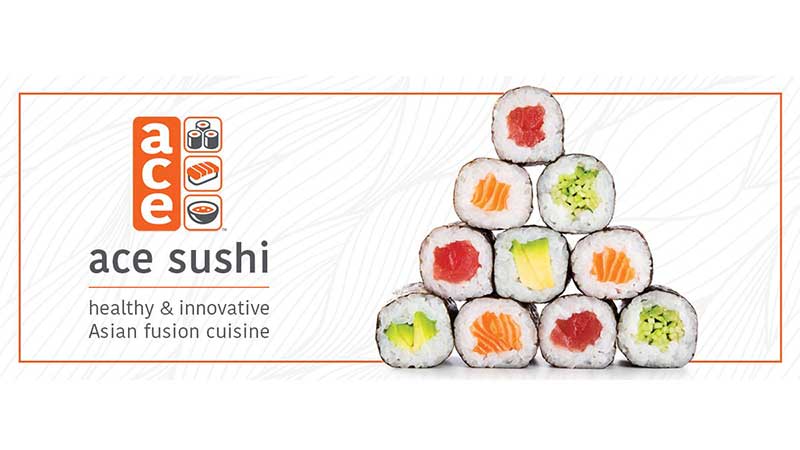 ---
SanSai Fresh Grill & Sushi Kitchen
Founded in: 2002
Franchising since: 2002
Franchise units: 22
Initial investment: $440,900 - $801,000
Franchise Fee: $35,000
Royalty Fees: 5,5%
The main goal of SanSai Fresh Japanese Grill is to be a leading national restaurant brand, recognized and recognized as the defining standard for the best tastings, the highest quality, the most convenient and freshest Asian quick-casual dishes. SanSai Fresh Japanese Grill franchise is a great opportunity to own a business that is exciting and lip-smackingly delicious. SanSai's team of professionals provide comprehensive support and hands-on training for partners in the following areas to help franchisees make the most of their proven business model in building their franchise.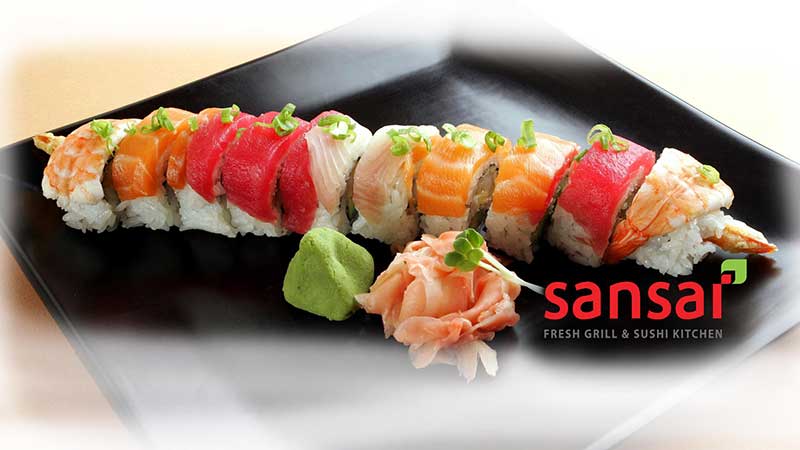 ---
Gyu-Kaku Japanese BBQ Restaurant
Founded in: 1996
Franchising since: 1997
Franchise units: 726
Initial investment: $1,017,631 - $2,099,391
Franchise Fee: $50,000
Royalty Fees: 4,5 - 5%
Gyu-Kaku restaurants were first opened in the 1990s in Japan. There are over 700 Gyu-Kaku restaurants worldwide, and the first U.S. location opened in West Los Angeles in 2001. Each restaurant in the chain boasts a smokeless brazier. Thanks to a good exhaust ventilation system, the smoke is sucked into the lower part of the table, away from the guests! The concept of the restaurant is that customers prepare meat, poultry, seafood, vegetables and various desserts themselves using charcoal braziers that are built into the tables of restaurants.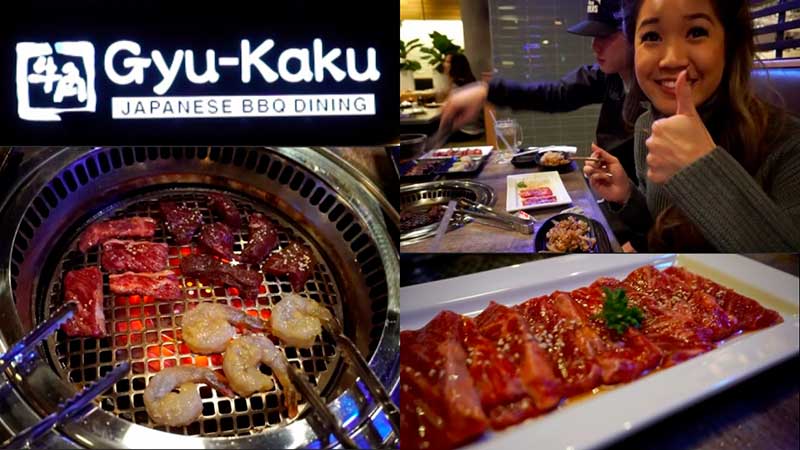 ---
Samurai Sam's Teriyaki Grill
Founded in: 1994
Franchising since: 1995
Franchise units: 19
Initial investment: $106,260 - $432,050
Franchise Fee: $7,500 - $30,000
Royalty Fees: 6%+
Samurai Sam's is owned by Kahala. The first Samurai Sam's restaurant was opened by John Young, David Young, Kerry Phelps and Russ Schoene in Scottsdale, Arizona, in 1994.The partners set out to provide a recognized need to provide consumers with an alternative to fast food. They created their own teriyaki grill serving chicken, shrimp and steaks to customers all over Arizona. Today there are Samurai Sam's locations across the western United States. With a mission to be a healthy alternative to traditional fast food, Samurai Sam's® Teriyaki Grill partnered with Healthy Dining.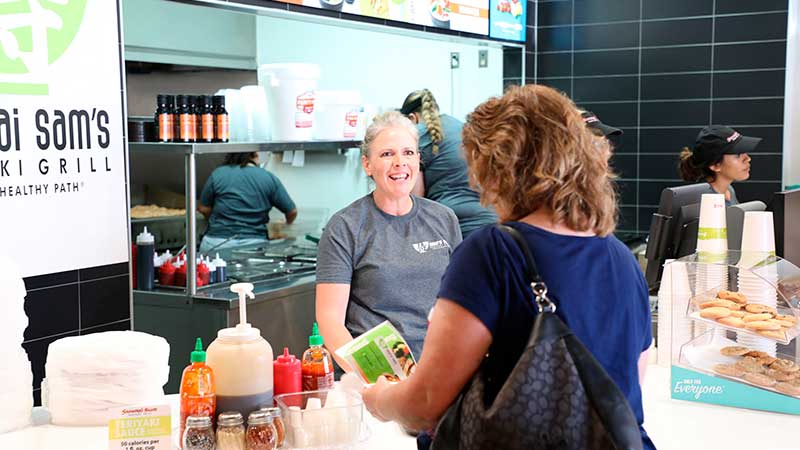 ---
Sushi Sake
Founded in: 2009
Franchising since: 2018
Franchise units: 14
Initial investment: $319,500 - $791,500
Franchise Fee: $40,000
Royalty Fees: 6%
Cuban American brothers Angel and James Aguayo created Sushi Sake in 2009 to bring together two of their favorite restaurant concepts - Samurai, a teppanyaki house, and Akashi for sushi. The brothers' dedication to homemade sauces, fresh seafood and high quality certified Angus beef, combined with a cozy atmosphere, resulted in instant success for the company. Sushi Sake, with 14 offices in Miami, is an established leader in the Asian dining industry. The company is constantly expanding and evolving into a national franchise. Each establishment in the chain brings its own unique flavor while maintaining uniform tastes and dishes, with the passionate presentation that Sushi Sake is best known for.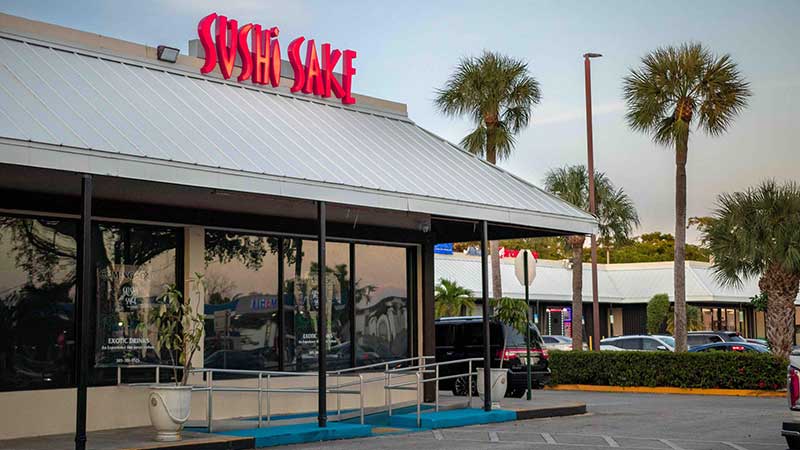 ---
Koi Sushi Bar
Founded in: 2010
Franchising since: 2010
Franchise units: 12
Initial investment: $187,468 – $461,600
Franchise Fee: $60,000
The first Koi Sushi restaurant opened in Athens in 2010. It was an instant hit. The next 11 restaurants of the chain were born one after another. The brand's success is primarily due to the high quality of food, a wide selection of sushi and other popular products, as well as excellent service and affordable pricing policy. The Koi Sushi bar model is functionally structured to ensure a smooth, stable business every day. It is desirable that franchisees be local managers and have the willingness and ability to closely monitor the operating model and provide excellent customer service in the process.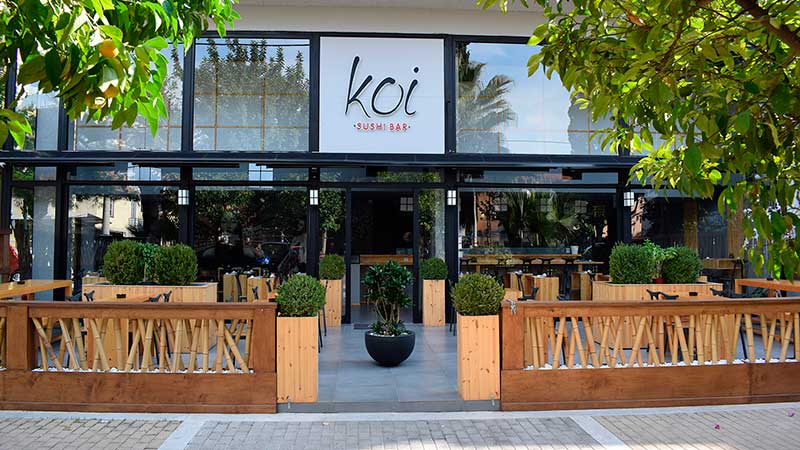 ---
Rock N' Roll Sushi
Founded in: 2010
Franchising since: 2015
Franchise units: over 50+
Initial investment: $145,000 – $629,000
Franchise Fee: $30,000
Rock N Roll Sushi opened in 2010. With hard work, dedication and a great team, Rock N Roll Sushi has been successfully operating for 10 years and growing rapidly. They started franchising in 2015. Rock N Roll Sushi is an original American style sushi based on delicious food and rock and roll. Since its inception, the franchise has expanded to over 50 locations in the Southeastern United States and beyond.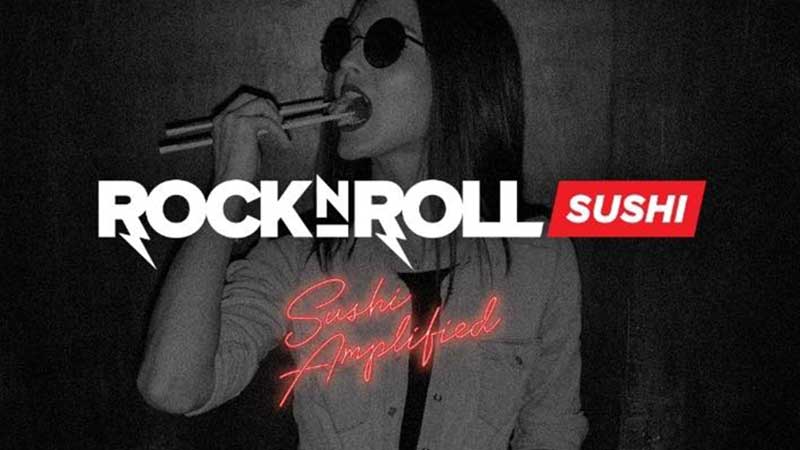 ---
Komotodo Sushi Burrito LLC
Founded in: 2014
Franchising since: 2017
Franchise units: 2
Initial investment: $167,650 - $438,500
Franchise Fee: $30,000
Royalty Fees: 5%
The idea for the Komotodo concept came about when Alonzo, the founder, visited a restaurant serving large sushi rolls during his trip to Asia in late 2013. Since he was also crazy about burritos, he decided to combine this love together. Thus, Komotodo Sushi Burrito was born. Franchise stores offer sushi burritos, various fresh salads and plates, desserts. Sushi burrito is an Asian dish mixed with Spanish dishes. With high margins and low start-up costs, Komotodo franchisees will see great opportunities with a new company concept.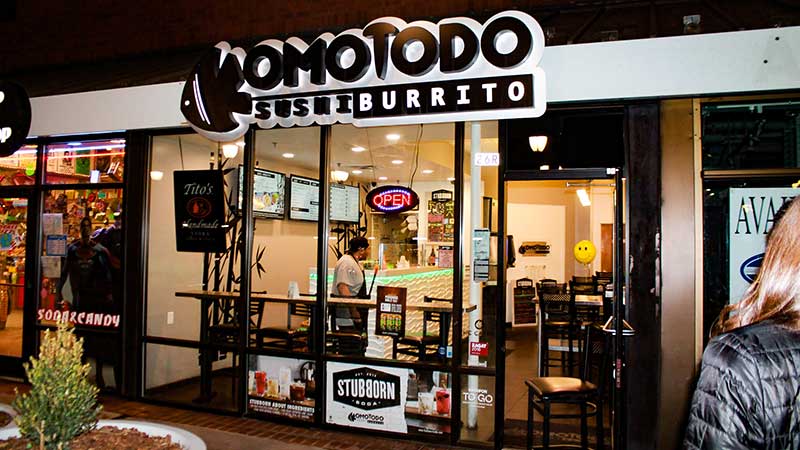 ---
Conclusion
To summarize, we can say any of the listed above sushi franchises is worth buying. But there is a lot to consider while choosing the best one for you. Pay attention to the reputation of the brand, what training and support are offered, check if the other franchisees are successful. But the main thing you need to do is to align your budget with investment requirements of the brand. In order to ease the challenge, we have made the comparison flowchart of the best sushi franchises in the USA for you. It shows the minimum estimated initial investment and initial franchise fee of each brand. By using it, you can figure out the difference in financial requirements for each franchise, and decide which one fits you the most.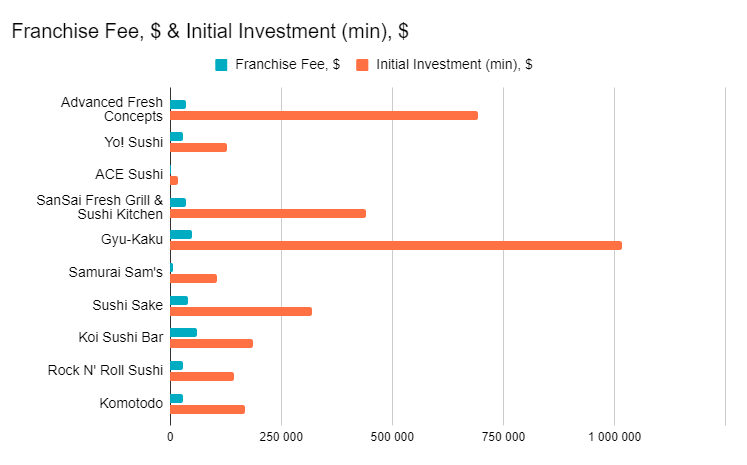 View all Sushi franchises
Want to advertise your franchise with us and successfully boost your business?
Please send us your request and we will get back to you shortly!
DIDN'T FIND WHAT YOU WANT?
ASK THE EXPERTS