The Best 10 Pet Grooming Franchise Opportunities in USA for 2023
Update: 04.11.2021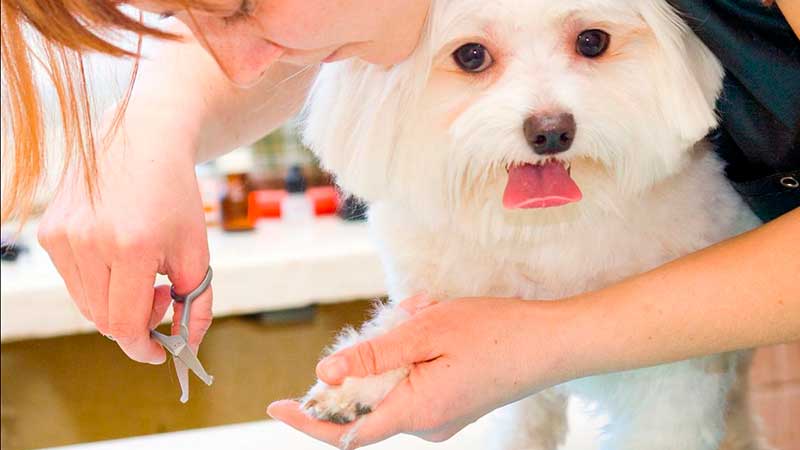 Pet grooming is a highly popular service in the USA. It can be explained by the fact that more and more Americans have pets but lack time to groom them. Therefore, they look for professionals who can do it. The trend creates favourable opportunities for pet grooming franchise owners. If the business is well-established, offers useful and quality services and has a strong marketing strategy, it will immediately attract a lot of customers. Our top pet grooming franchises for sale meet all the requirements mentioned above. Moreover, the list consists of a variety of concepts. There is a mobile dog grooming franchise, a self-service dog washing center, dog daycare & boarding business and many others to choose from. Regardless of the concept, all the franchises on our list are proven businesses who are ready to share with their franchisees the best grooming techniques, effective mentoring, professional training and other assistance.
Here is top 10 Pet Grooming franchise opportunities in USA
Splash and Dash Groomerie & Boutique
Founded in: 2009
Franchising since: 2014
Franchise units: 16
Initial investment: $118,250 - $218,500
Franchise Fee: $48,500
Royalty Fees: 6,5%
Today, Splash and Dash has pet grooming franchise locations across the United States and Australia. We've made the INC 500 list twice and have been recognized as one of the top franchise opportunities in the pet business! As one of the fastest-growing franchises sweeping the country, we empower passionate entrepreneurs. We rely on passionate, driven, result-oriented franchisees who are ready to start, grow, and thrive with our proven business model. Most of our pet grooming franchise owners are looking for a business opportunity with HUGE growth potential. They're capable and confident managers who know how to delegate effectively and have the social skills to work directly with their customers.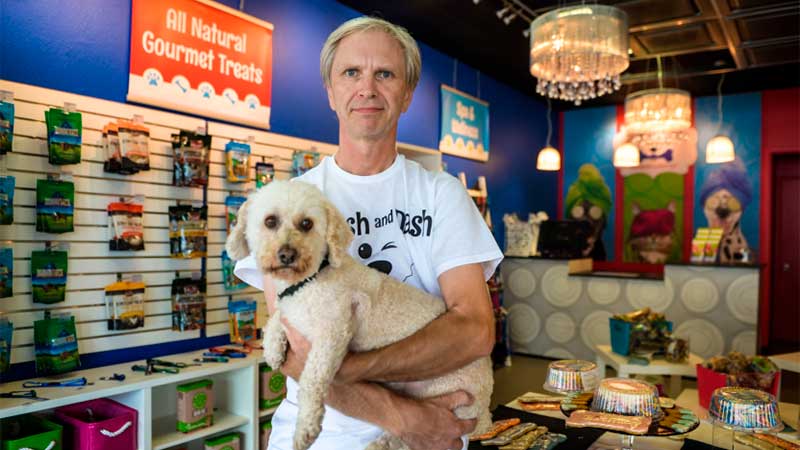 ---
Hydrodog Mobile Gog Grooming
Founded in: 1994
Franchising since: 1996
Franchise units: 213
Initial investment: $67,000
Franchise Fee: $40,000
Royalty Fees: $1,350-$1,650 per month
Founded in Australia, HydroDog is a mobile dog grooming service. After growing the franchise to more than 200 units HydroDog was introduced to the United States. HyrdoDog has not only changed the future for many dogs but also created a path forward for many franchisees looking to control their schedule while increasing financial stability! Each HydroDog franchise is owner-operated – and each owner can purchase only one HydroDog franchise. Why? Commitment. We expect our franchisees to be committed to caring and loving our canine friends, to be committed to working with pet owners to improve the lives of both dogs and their human families, to promote dog rescue adoption and to raise money for their local shelters, and to make their HydroDog business a success!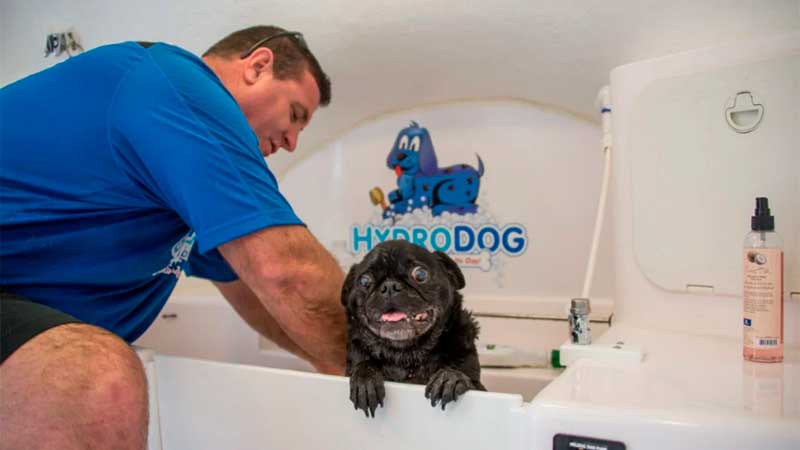 ---
Wag N' Wash Natural Pet Food & Grooming
Founded in: 1999
Franchising since: 2006
Franchise units: 16
Initial investment: $226,050 - $673,850
Franchise Fee: $49,500
Royalty Fees: 3 - 5%
Wag N' Wash Natural Pet Food & Grooming, a full-line specialty retail destination for cats and dogs, has a mission to recognize, promote and foster the positive impact that companion pets and their humans have on each other. Wag N' Wash provides fresh-baked dog treats, natural food, supplements, full-service grooming and self-wash facilities and toys. Whether you opt for a full-service spa day in our grooming salon or you're more of a DIY type who prefers our self-service dog washing center, Wag N' Wash gives customers an easier, more mess-free way to get their pet clean.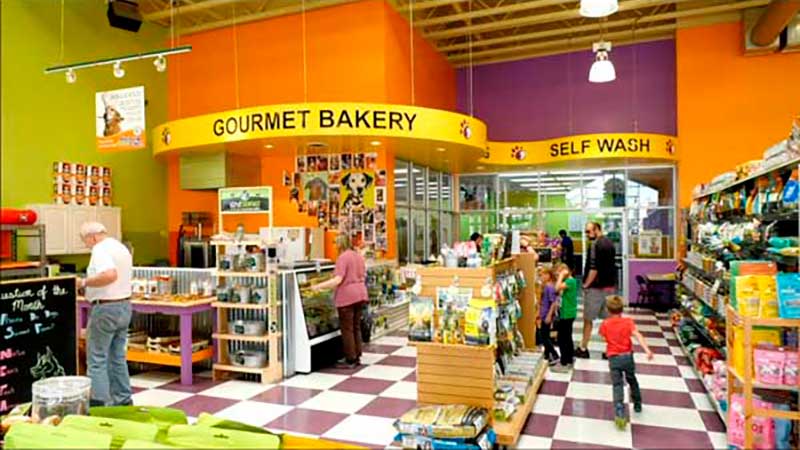 ---
Scenthound
Founded in: 2015
Franchising since: 2018
Franchise units: 13
Initial investment: $180,950 - $297,950
Franchise Fee: $49,900
Royalty Fees: 6%
We're the first membership-based dog grooming franchise in the U.S. focused on pet wellness. Scenthound is disrupting the pet care industry by reinventing the typical dog grooming franchise. Our business model is built on a customer retention framework that provides an opportunity for long-term profitability. Our routine dog care and maintenance programs cultivate loyalty with pet owners and help to ensure recurring revenue by offering membership options that work for the schedule and budget of every dog parent. The good news is that when you invest in opening a Scenthound location, you're making more than just an investment in your future; you're becoming an active member in your community by helping to improve the health and wellness of every dog who comes into your Scenter.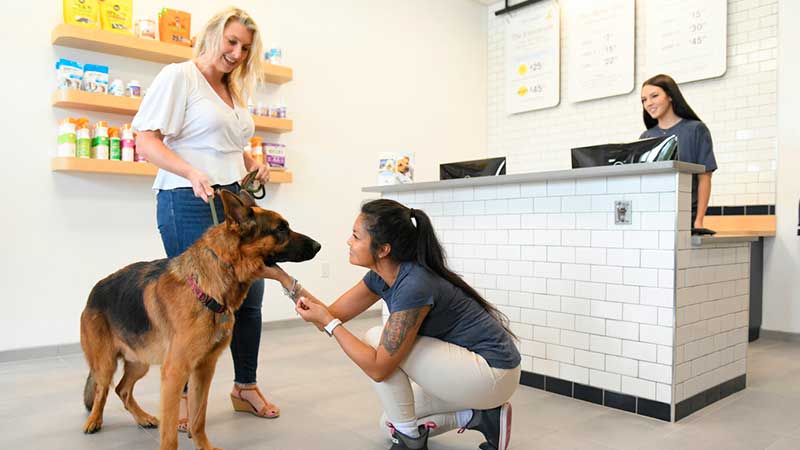 ---
Zoomin Groomin
Founded in: 2003
Franchising since: 2006
Franchise units: 4
Initial investment: $52,300 - $141,250
Franchise Fee: $35,000
Royalty Fees: 8%
Today's pet services industry is one of the fastest-growing sectors in the nation. In fact, more than two thirds of American households own a pet, and with so many adopting new furry friends during the pandemic, demand for mobile pet grooming is higher than ever! Zoomin Groomin is expanding our mobile grooming business nationwide. Set your own schedule, be your own boss and work with pets all day. Whether you want to start a grooming business, convert yours to a Zoomin Groomin franchise, or even if you've never groomed a pet in your life, we'll help you succeed with marketing, training and more! When you succeed, we succeed.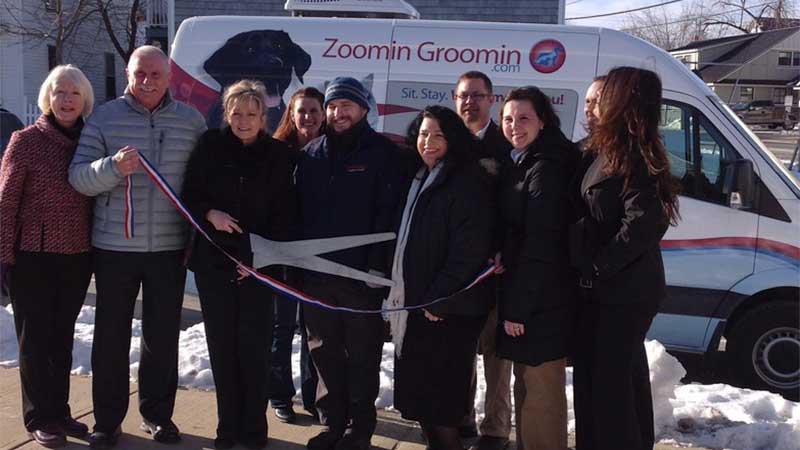 ---
Sydnee's Pet Grooming
Founded in: 2011
Franchising since: 2014
Franchise units: 6
Initial investment: $156,950 - $245,000
Franchise Fee: $35,000
Royalty Fees: 6%
Our mission is to grow the grooming industry with creative professionals that love pets and want to spend their lives working with pets. We are committed to being the best at what we do and teaching our amazing style to eager people that love this field. Sydnee's Pet Grooming is committed to supporting franchisees in both the business operation of the salon and in expert grooming techniques. They have developed a highly effective mentorship program to ensure that franchisees and their employees are styled to do well. Ongoing system-wide operational training and conferences are offered in addition to regular calls and an annual company convention. Quarterly grooming courses will be offered at the corporate headquarters ranging from basic techniques to more advanced techniques tailored to keep you and your staff on trend with Sydnee's standards of excellence.
---
Doggies Gone Wild
Founded in: 2008
Franchising since: 2015
Franchise units: 2
Initial investment: $145,600 - $618,800
Franchise Fee: $29,900
Royalty Fees: 6%
Doggies Gone Wild® opened its doors back in 2008 with our first facility in Doral Florida to provide a different option to Dog Daycare and Dog Boarding in Miami. Owning a DOGGIES GONE WILD franchise provides you an opportunity to partner with an industry leader in a highly competitive business whose sales grow more and more annually. As a franchisee you will benefit from the CEO's years of experience in the industry. These benefits also extend to the name, following, training and support programs as well as proprietary systems in place to allow you to succeed in the pet care industry.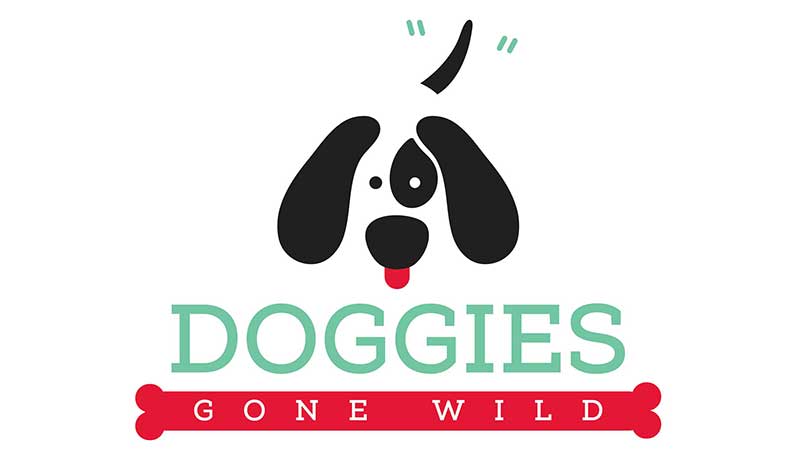 ---
Hounds Town USA
Founded in: 2001
Franchising since: 2008
Franchise units: 18
Initial investment: $339,300 - $628,500
Franchise Fee: $49,000
Royalty Fees: 6%
For 20 years, Hounds Town USA has offered a natural environment for dogs to be dogs. With interactive doggie daycare, overnight boarding, grooming, retail, and a pet taxi, our unique town is home to the happiest dogs on Earth. We've spent over a decade perfecting our business model and have staggering year-over-year average sales increases. As a result, Hounds Town is home to some of the happiest Franchise Owners on Earth. Due to lower investment requirements, multiple revenue streams and high demand for doggie daycare and other pet care services, we continue to experience significant year-over-year growth.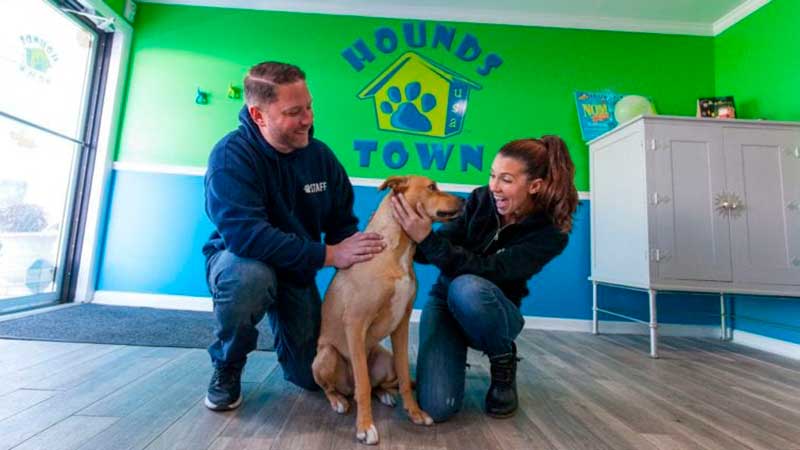 ---
Just 4 Paws Pet Spa
Founded in: 2004
Franchising since: 2016
Franchise units: 1
Initial investment: $74,100 - $138,490
Franchise Fee: $18,000
Royalty Fees: 6%
Just 4 Paws Pet Spa is a full-service pet spa that is reinventing the pet grooming industry. We have created the most up-to-date, attractive and competitive pet grooming franchise that allows you the opportunity to work with many different types of domestic pets. The Just 4 Paws Pet Spa training team is ready to give you the keys to operating an efficient, safe, hygienic and high-volume pet grooming business. Our easy-to-operate business model is beautifully accessorized with a low franchise fee, low royalties and a large protected territory. Plus, we continue to support you through on-going training and support to make sure you and your business are never left out in the cold.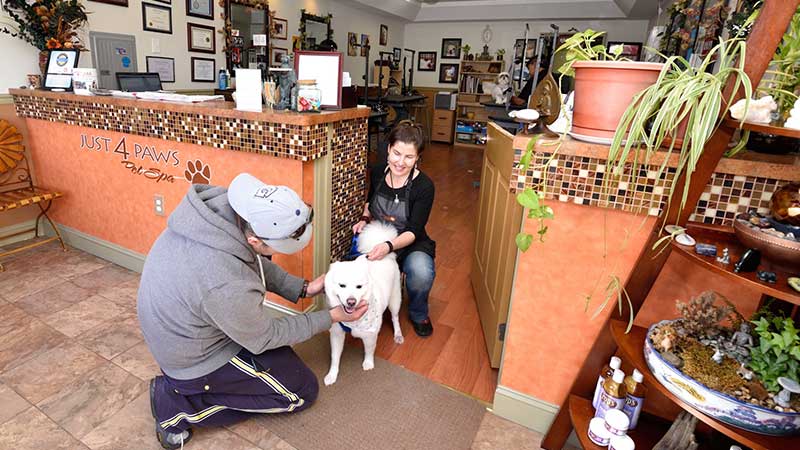 ---
Groom & Go
Founded in: 2015
Franchising since: 2018
Franchise units: 1
Initial investment: $50,100 - $63,300
Franchise Fee: $29,900
Royalty Fees: 6%
Groom & Go is a pet grooming spa devoted to the beauty and care of your pet. We provide high-quality one-on-one grooming services for dogs and cats in a safe and loving environment. With our mobile grooming services we guarantee no cages or contact with other animals. Our caring team creates a relaxing environment for your dog in our modern spa vehicle, which are designed to cater to the comfort of our furry guests. Groom & Go franchise provides you an opportunity to partner with an industry leader in this exploding industry. Our concept is unlike any other. We have geared our company to provide you with knowledge, support and training that will allow you to effectively meet & surpass any consumer expectations.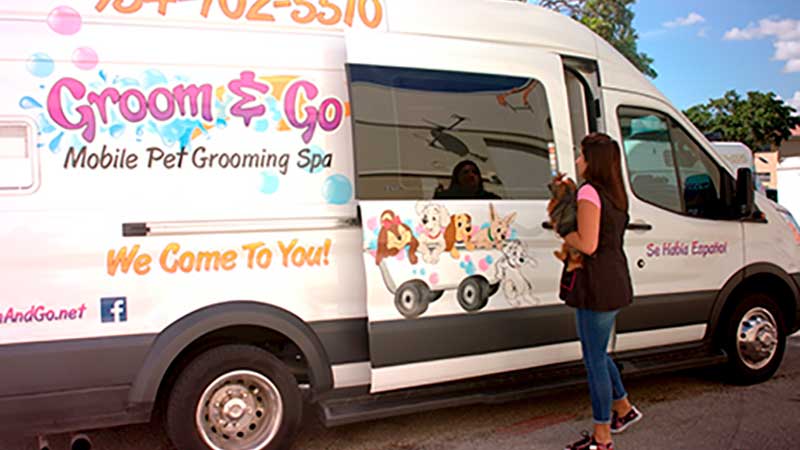 ---
Conclusion
To summarize, we can say any of the listed above pet grooming franchises is worth buying. But there is a lot to consider while choosing the best one for you. Pay attention to the reputation of the brand, what training and support are offered, check if the other franchisees are successful. But the main thing you need to do is to align your budget with investment requirements of the brand. In order to ease the challenge, we have made the comparison flowchart of the best dog grooming franchises in the USA for you. It shows the minimum estimated initial investment and initial franchise fee of each brand. By using it, you can figure out the difference in financial requirements for each franchise, and decide which one fits you the most.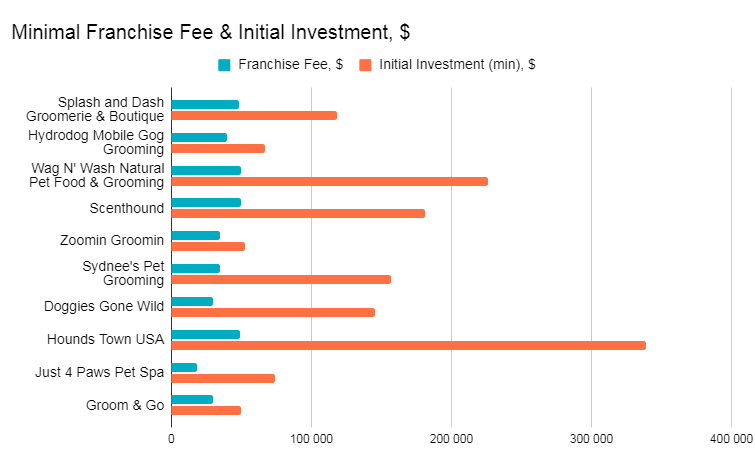 View all Pet Grooming franchises
Want to advertise your franchise with us and successfully boost your business?
Please send us your request and we will get back to you shortly!
DIDN'T FIND WHAT YOU WANT?
ASK THE EXPERTS