The Best 10 Storage Unit Franchise Business Opportunities in USA for 2023
Update: 03.06.2021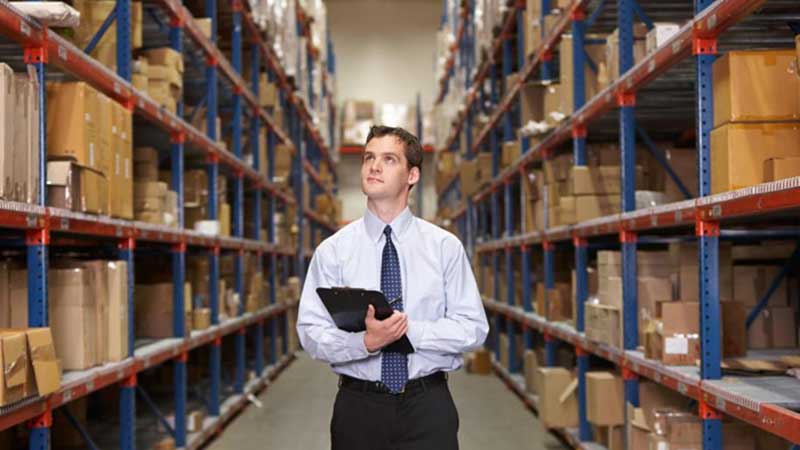 The list of popular storage unit franchise opportunities in the USA includes plenty of different concepts. Among them are portable storage container solutions; deliveries of trailers containing storage containers to customers' homes; warehouse self-storage and moving services, etc. The best storage unit franchises in the country offer their franchisees a good brand recognition, all necessary knowledge and experience in sales and marketing, reservation systems. Some of them expect their partners to make up to $1,200,000 profit; the others have offerings with no start-up costs but instant profits. If you think a storage unit business to be right for you, find out more information here.
Here is TOP 10 Storage Unit Franchise Business Opportunities in USA
Go Mini's
Founded in: 2002
Franchising since: 2012
Franchise units: 87
Initial investment: $224,604 - $453,000
Initial Franchise Fee: $45,000
Royalty Fees: 8%
Ad Royalty Fee: 2%

Go Mini's® offers portable storage container solutions that make moving & storing your valuables a cinch. Franchisees rent out portable storage containers to residential and commercial customers who are moving, storing, or renovating, offering the option to keep the filled container on-site, transport it to another location, or store it at a Go Mini's facility. While investing is capital intensive, there are financing avenues available for those who fall short of the liquidity and net worth requirements.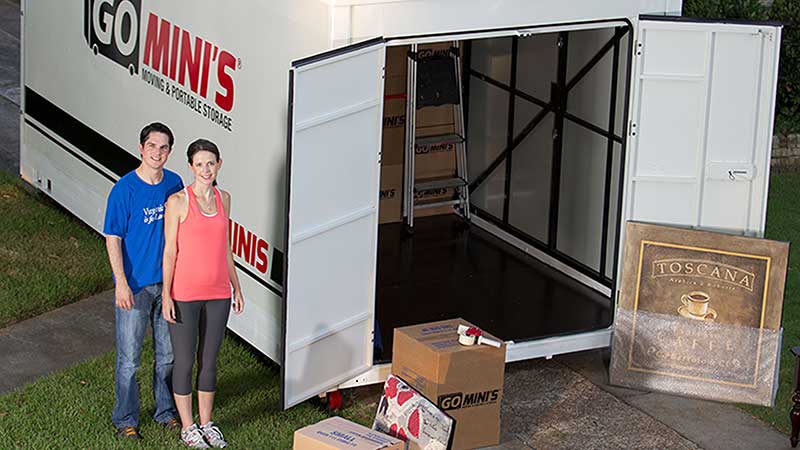 ---
UNITS
Founded in: 2004
Franchising since: 1998
Franchise units: 40
Initial investment: $460,022 – $1,008,322
Royalty Fees: 8%
UNITS Moving and Portable Storage, established by Michael McAlhany in 2004, is locally owned and operated company and currently has open territories in metropolitan areas across the U.S. Company offers solutions for any kind of space issues and eliminate the typical struggles that accompany moving to a new home or office. Multiple-unit franchises are available.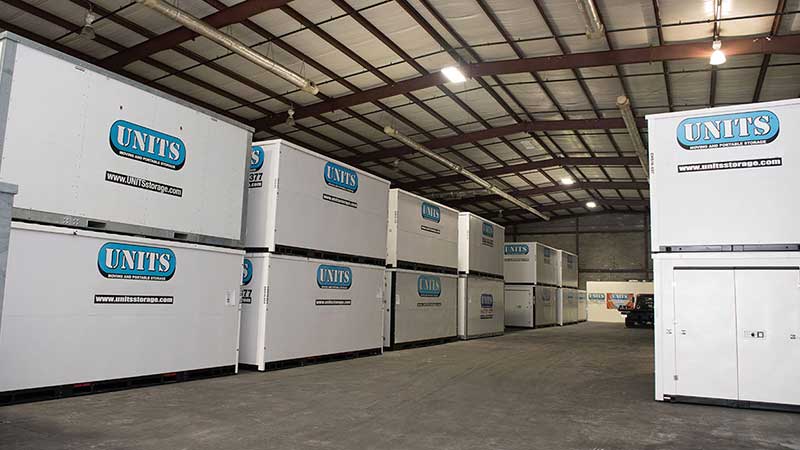 ---
GarageTown USA
Founded in: 2008
Franchising since: 2008
GarageTown is the latest concept in self-storage being an actual over-sized condominium storage community where one actually owns their unit instead of renting. GarageTown owners can build equity while enjoying the privacy and convenience of their own garage. Purchasing a storage unit as a real estate investment provides the franchisee with an active asset. This means that an investment in a storage unit provides ownership and therefore the opportunity to experience capital growth and also provides franchisees with the opportunity to lease out the unit to provide a passive income stream.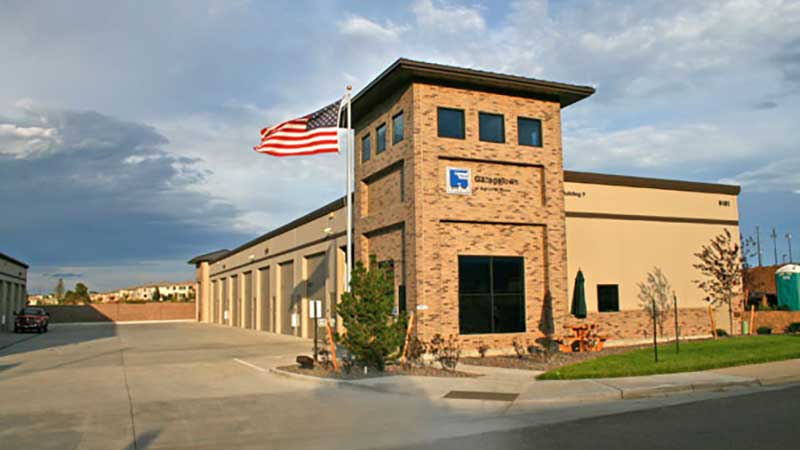 ---
Zippy Shell
Founded in: 2009
Franchising since: 2009
Franchise units: 36
Initial investment: $657,450 - $1,219,830
Royalty Fees: $16/container/mo.
Originally founded in Australia, Zippy Shell has franchise locations in a number of U.S. markets and is open to even further expansion. The company's franchisees deliver trailers containing storage containers to customers' homes and businesses. The customers then fill the container at their own speed and when finished, Zippy Shell will pick it up and store it in a climate-controlled facility.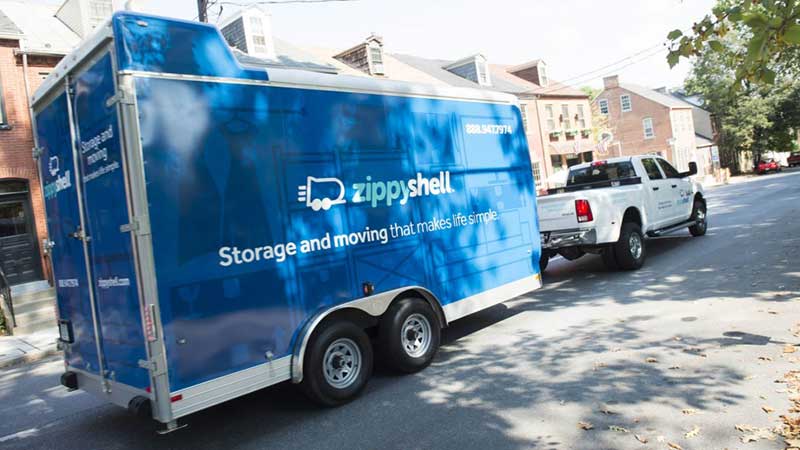 ---
1-800-PACK-RAT
Founded in: 2003
Franchising since: 2005
Initial investment: From $100,000
1-800-PACK-RAT, headquartered in Bethesda, Maryland, provides portable storage, on-site storage, warehouse self-storage and moving services and has a strong history of growth year after year. Owning a 1-800-PACK-RAT franchise is a serious commitment and works best when you make a thoughtful, educated decision not only because you love 1-800-PACKRAT's products or services.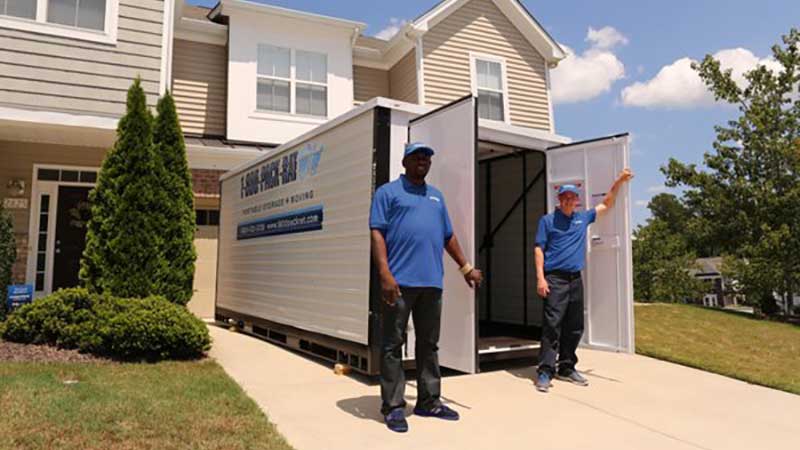 ---
Storage Authority
Founded in: 2014
Franchising since: 2015
Franchise units: 2
Initial investment: $500,000 - $4,000,000
Ongoing Royalty Fee: 6%
Storage Authority offers a franchise opportunity that focuses on consumer-level self-storage. The company offers 50+ years of self-storage and franchise experience including design, construction, operation, and ownership. Owning a "Storage Authority" Franchise will provide franchisees with the critical brand recognition, knowledge and experience, sales and marketing, reservation systems, and much more that will maximize franchisee's Occupancies and Profits for years to come.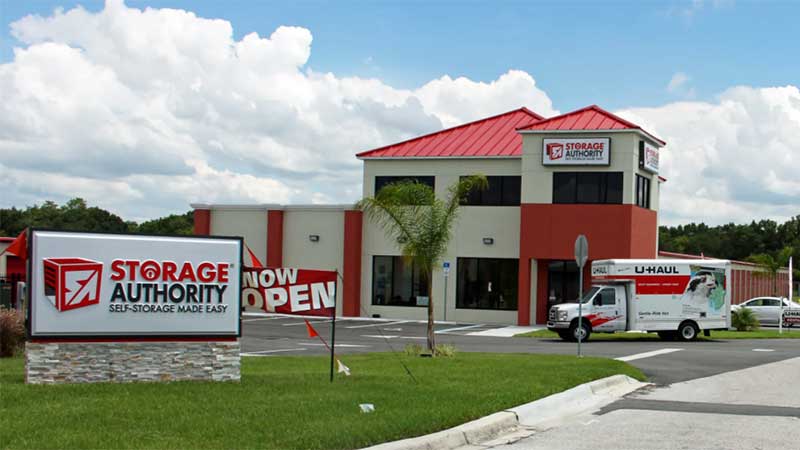 ---
MyWay Mobile Storage
Founded in: 2006
Franchising since: 2007
Franchise units: 6
Initial investment: $180,800 - $760,200
Royalty Fees: 3%
MyWay Mobile Storage, founded in Grand Rapids, MI in 2006, is the leading provider of doing it yourself moving and portable storage. The vision at MyWay Mobile Storage is to be in 50 locations in 5 years so the company is seeking a limited number of franchise partners who fit well within our culture. The franchise expects its new franchisees to have a net worth of at least $1,200,000.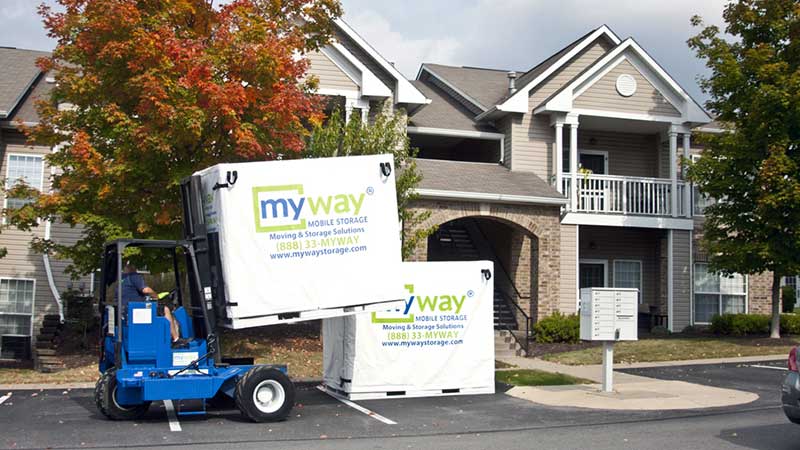 ---
U-Haul
Founded in: 1954
Franchising since: 1960
Franchise units: 50
U-Haul is looking for small business owners that want to add the U-Haul name to their moving truck and storage offerings with no start-up costs and franchisees can see profits instantly. The company pays dealers a 21% commission across all of their product lines, the highest in the industry. There are NO Franchise / Dealer Fees.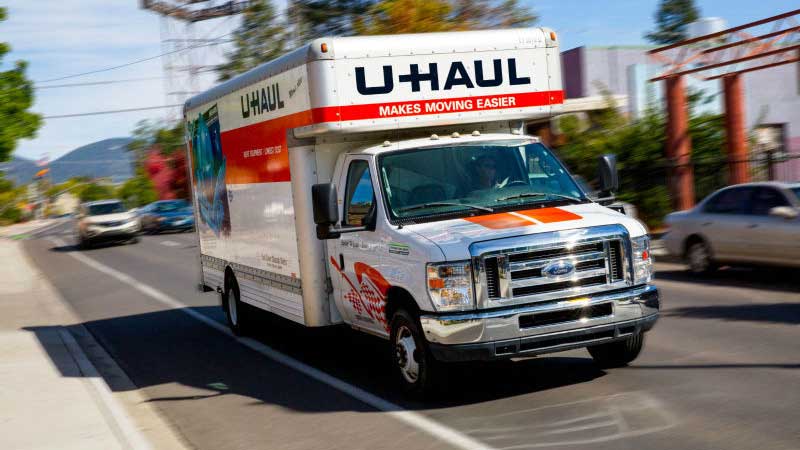 ---
PODS
Founded in: 1998
Franchising since: 1999
Franchise units: 60+
Initial investment: $1,200,000 - $2,000,000
Royalty Fees: 8%
PODS (Portable On Demand Storage), founded by Peter Warhurst in Clearwater, Florida in 1998, is a leader in the moving and storage industry providing both residential and commercial services in 46 U.S. states, Canada, Australia, and the UK. PODS offers two business models, Storage, and Moving. With Storage, customers load their unit, and it's stored at their house or at a local facility.
---
Extra Space Storage
Founded in: 1977
Extra Space Storage Inc., headquartered in Salt Lake City, Utah, owns and/or operates 900 self-storage properties in 38 states, Washington, D.C., and Puerto Rico. The company offers a third-party management solution for property owners looking for a trusted name to manage their business. Extra Space Storage provides marketing support, strategic direction, revenue management, and more.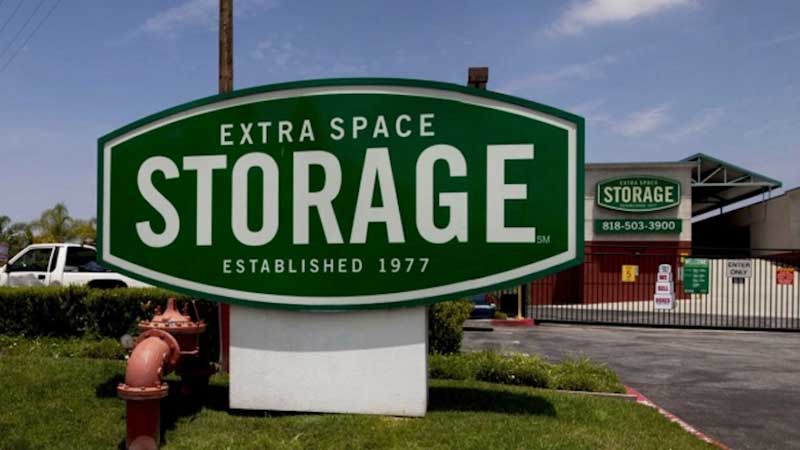 ---
View all storage franchises
Browse franchises by countries

USA

India

Canada

The UK

Indonesia

The Philippines

Australia

The UAE

Saudi Arabia

South Africa

Germany

Pakistan

Singapore

Malaysia
Other countries
Want to advertise your franchise with us and successfully boost your business?
Please send us your request and we will get back to you shortly!
DIDN'T FIND WHAT YOU WANT?
ASK THE EXPERTS