TOP 7 Cleaning Franchise Business Opportunities in Vietnam for 2023
Update: 04.11.2021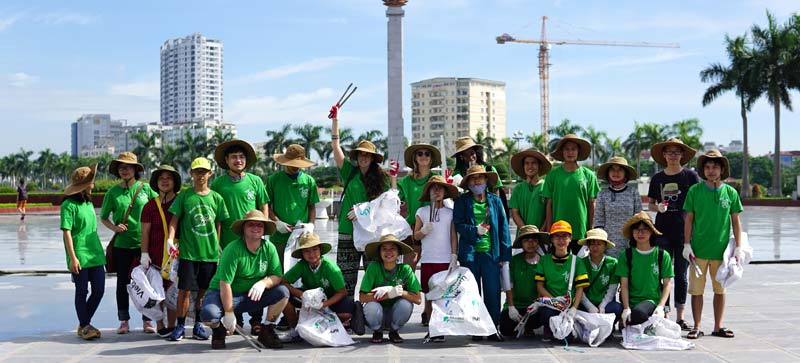 Cleaning franchises provide low-cost opportunities as they can easily be run from home, thus do not require a separate office or a lot of staff for work. They offer a wide variety of concepts such as carpet, furniture, curtain cleaning, laundromats, commercial cleaning, ecological dry cleaning services and many others. Vietnam is a developing country with a quickly growing infrastructure. With the appearance of new buildings, apartments and offices the demand for cleaning businesses will increase. Catch the opportunity to start your own cleaning franchise right now by choosing the franchise concept which you like here.
Here are the top 7 cleaning franchise business opportunities in Vietnam
Chem-Dry Carpet Cleaning International
Founded in: 1977
Franchising since: 1978
Franchise units: 3,500+ Worldwide
Initial investment: $56,495 - $162,457 (depending on the number of territories and equipment packages purchased)
Royalty Fees: $401/mo.
Chem-Dry is the world's largest carpet and upholstery cleaning system which offers multi-unit territories worldwide in many countries. The business has grown to include upholstery, tile, stone, granite and grout cleaning, pet urine and odor removal, and water damage restoration. Chem-Dry is one of the most recognized brands in franchising, and its low investment cost and high rates of return make it one of the best franchise values around.

---
KISwash
Founded in: 2013
Initial investment: From $40,000
Thanks to the success of KISwash laundromats in France, which is also operating currently in Ireland, Spain and Portugal, the brand is now spreading internationally, with over 2,000 laundromats to date. KISwash laundromats plans to continue expanding their locations throughout Europe and the rest of the world.
---
Renue Systems
Founded in: 1991
Franchising since: 2002
Franchise units: 25
Initial investment: $100,000 - $250,000
Renue Systems® of Georgia (formerly National Appeal®) is a commercial based company that provides cleaning service for the hospitality industry and commercial venues and is a woman-owned, family-operated franchise. Renue Systems offers the entrepreneur a chance to enter into an extremely profitable industry with low start-up costs and nearly immediate potential profits.
---
Sureclean
Founded in: 2013
Royalty Fees: $1,000 or 7% whichever is greater
Sureclean Pte Ltd is Asia's leading supplier of hygiene and disinfection products and services. The company serves many sectors of the market, predominantly in the education sector, food and beverage, hospitality, medical and residential markets. Unlike a brick and mortar business which needs huge amount in upfront investment, you can participate in this fast growing market with only a fraction of the amount. If you are looking for great franchise concepts, Sureclean offers a unique edge designed to make the franchisees investment worthwhile.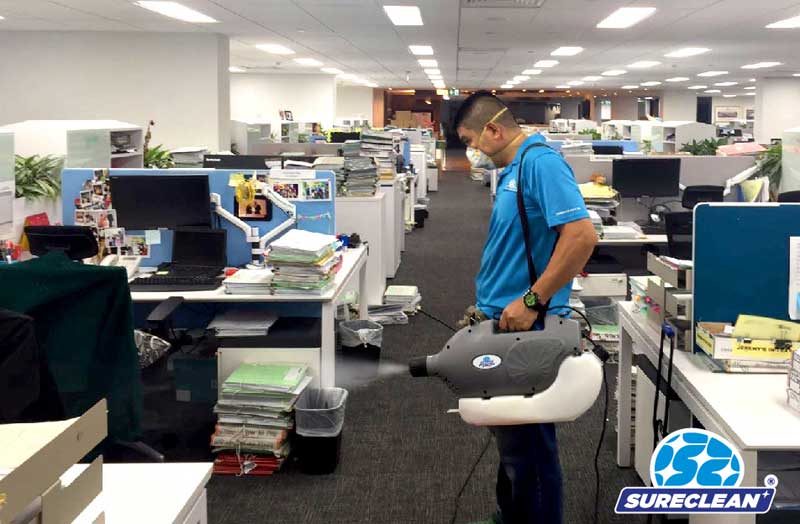 ---
Aqualogia
Founded in: 2007
Franchising since: 2007
Franchise units: 2
Initial investment: From $40,000
Royalty Fees: 0%
AQUALOGIA is the first ecological dry cleaner in France that is not subject to the restrictive standard of solvent-based installations such as silicone D5, KWL, K4, rynex and perchlo. Aqualogia were the first to install a localised dry cleaning facility and this has been in operation for fifteen years. Aqualogia is a business opportunity without an entrance fee or royalties!
---
British American Cleaning (BAC) Group
Founded in: 1984
Franchise units: 5
Initial investment: From $53,000
Royalty Fees: 3 - 5%
British American Cleaning, first established in the UK, have over 40 years' experience in the cleaning industry and provide high quality cleaning services for commercial and residential clients which include cleaning carpets, furniture, curtains, hard floors and much more. Its franchise comes with many benefits starting from comprehensive training and ongoing support and ending getting a complete package of equipment and chemical products.
---
Maid2Clean
Founded in: 1993
Initial investment: From $13,000
Royalty Fees: an ongoing royalty to be agreed between Maid2Clean and the Master Franchisor
Maid2Clean is one of the largest cleaning providers in the UK with some 8,500 cleaners expanding its business worldwide. Maid2Clean specialises in cleaning homes. With a presence in Ireland and Canada also, Maid2Clean is now looking to further expand into the Vietnamese market and is interested in talking to people interested in Master licensing in Vietnam.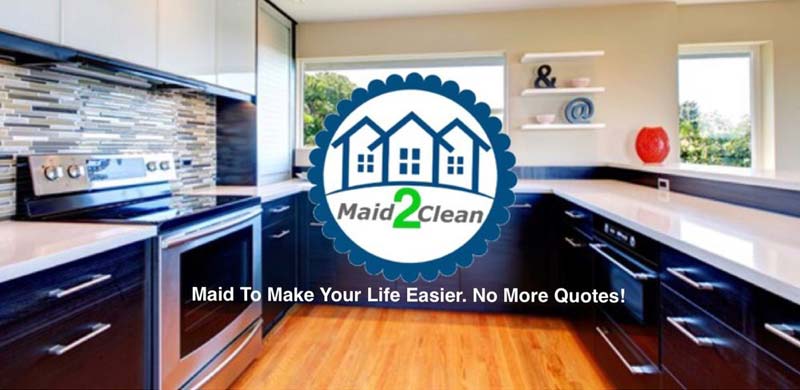 ---
View all cleaning franchises
Want to advertise your franchise with us and successfully boost your business?
Please send us your request and we will get back to you shortly!
DIDN'T FIND WHAT YOU WANT?
ASK THE EXPERTS