Popular 10 Healthcare Franchise Businesses in Vietnam in 2023
Update: 04.11.2021
Health care businesses are probably the most profitable and demanded as there is no person who doesn't care of their health. Vietnamese are also looking for high quality services. However, the majority of healthcare services provided in the country don't measure up to the ones abroad. Ministry of Health reports that 40,000 of Vietnamese spend $2 billion to get medical treatment in foreign countries. A good solution for the current situation in the sector could be the development of health franchises in the country which will be able to provide superior quality health services. Do you have passion for health care business? If yes, seize one of 10 Healthcare Franchise Opportunities in Vietnam now.
Here are the popular 10 healthcare franchise businesses in Vietnam
GEMOTEST
Founded in: 2003
Franchising since: 2010
Franchise units: 360+ Worldwide
Initial investment: From $12,000
Royalty Fees: 2%
Gemotest is a well-known brand with many years of history trusted both by patients and the medical community. All franchisee will get financial plan development and budgeting so purchasing a stable and reliable franchise allows for optimal investment allocation and fairly quick return of investments.
---
Home Care Assistance
Founded in: 2003
Franchising since: 2004
Franchise units: 120+ Worldwide
Initial investment: $77,775 - $245,250
Royalty Fees: 5%
Home Care Assistance will be a pioneer in providing high quality, attentive aged care services, from care services 4 hours / day, 3 days / week, to 24/7 service. Home Care Assistance caregivers follow the company's Balanced Care Method, which is designed to promote healthy activity, stress reduction and social interaction for seniors, and Cognitive Therapeutics Method, which is designed to promote mental acuity through various cognitive activities. Their training brings long-term success to franchise partners, and will guide everything, from how to attract customers, to marketing, to operating offices.
---
Click2Clinic
Founded in: 2016
Franchising since: 2016
Franchise units: 4
Initial investment: $43,000 - $57,000
Royalty Fees: 10%
Click2Clinic is emerging telemedicine startup started by a group of 12 Doctors based in USA, UK and India with a mission to deliver home healthcare on remote monitoring telemedicine mobile app "Clinicopedia". Click2Clinic – A revolution in Home healthcare delivery by App driven GPS based logistics technology that connects patients and Doctors, Nurses, physiotherapists instantly from nearest geographies. Click2Clinic is seeking for preferably medical professionals who have good social network and experience.
---
Tapout Fitness
Established in: 2014
Franchising since: 2015
Franchise units: 14
Initial investment: $93,800 - $566,500
Royalty Fees: 6%
Tapout Fitness is a fast growing franchise company that offers Martial Arts infused fitness facilities for adults and children of all levels. Tapout Fitness clubs feature Tapout Fitness branded boxing, kickboxing, boot camp and high intensity interval training (HIIT) classes, which are complemented by some of today's hottest group fitness programming. The Tapout Fitness opportunity brings the "best of the best" in the fitness sector to its franchisees, providing the most powerful tools in the industry to help any succeed and is now available in select Asian markets!
---
Health In Your Hands
Founded in: 2015
Franchising since: 2015
Country of Origin: Singapore
Franchise units: 3
Franchise Fee: $100,000
Royalty Fees: 10%
Established by Dr Kevin Lau, an industry leader amongst scoliosis specialists and one of the leading authorities worldwide on scoliosis exercise and nutritional based treatments, Health in Your Hands – Scoliolife Systems is a professional scoliosis clinic and programme with a series of tools for scoliosis prevention and treatment.
---
Saigon River Club
Founded in: 2010
Saigon's largest, modern and high-class health club with the most advanced equipment in the fitness industry. As a leading club in Vietnam, an attractive and engaging place for practicing, relaxing and rejuvenating yourself, promoting a healthy and refreshing urban life.
---
Home Instead Senior Care
Founded in: 1994
Franchising since: 1995
Franchise units: 300+ Worldwide
Initial investment: $108,900 - $124,910
Royalty Fees: 5%
Home Instead Senior Care is an innovative business and is the world leader in providing non-medical care for older people in their own home. Operating in 14 countries and with over 190 franchises in the UK, the brand is well recognised and trusted all over world. Every Home Instead franchisee operates within a territory determined by the number of seniors within a postcode region. Home Instead has invested in sophisticated demographic technology, which identifies where a franchisee's target client base lives.
---
EUROGYM
Founded in: 1979
Franchising since: 2004
Initial investment: From $60,000
Euro-Gym™ is based on the Mind over Body concept. GYM gymnasium with 100% new equipment imported from The USA, No.1 brand in Europe, Spain, Singapore. Bringing you a system of professional and modern gymnasiums with cardio training areas, muscle stretching, weight training are arranged scientifically to bring the most effective results for practitioners.
---
Genesis Gym
Founded in: 2008
Franchising since: 2008
Franchise Fee: Upon request
Estimated Setup Cost: $195,000
Royalty Fees: 10%
Genesis Gym aims to be the best gym in the region by offering clients the maximum health and fitness results possible. Its holistic training system gives clients the best in exercise, nutrition, injury management, posture correction and more. After clients join Genesis, they will get personal training from a team of coaches who have been certified by Genesis headquarters. Training support and lessons for franchisee are in priority.
---
Promedica24
Founded in: 2002
Franchising since: 2004
Franchise units: 100+ UK & Europe
Initial investment: From $18,000
Royalty Fees: 9%
Promedica24 is Europe's leading live-in care franchise with a difference which offers a 24 hour live-in care service as a genuine alternative to residential care homes. Promedica24 is looking for ambitious franchisees, especially in UK, but if you are interested in working elsewhere, company would still be delighted to hear from you.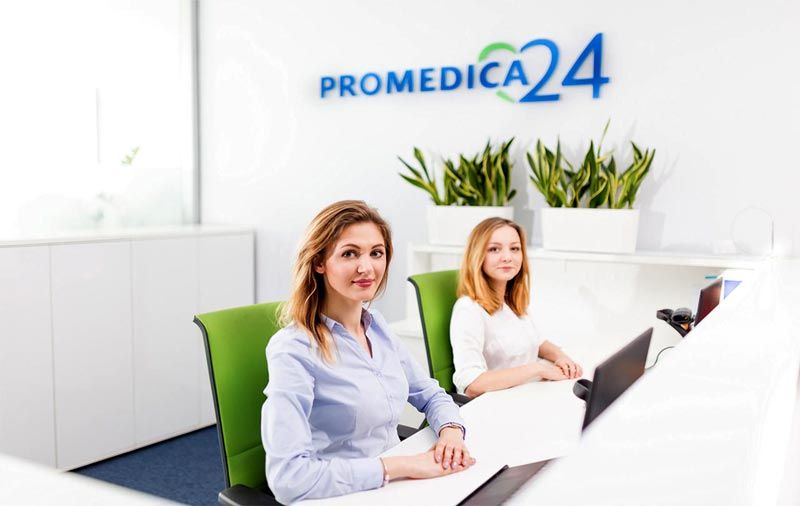 ---
View all healthcare franchises
Want to advertise your franchise with us and successfully boost your business?
Please send us your request and we will get back to you shortly!
DIDN'T FIND WHAT YOU WANT?
ASK THE EXPERTS