Top 10 Food Franchises in India for 2023
Update: 22.06.2021
India represents a huge food consumer market due to a large ever growing population and urbanization. The tendency creates good opportunities for food franchises. Therefore, there are a lot of both domestic and international chains in India. All of them are successful in catering to the demands of a wide range of consumers. For example, Chaat Adda is an Indian chain which sells traditional street food that is loved by older citizens and tourists whereas such an international fast food franchise as Burger King is more popular among younger people. Food sector in India incorporates a lot of offerings. It involves donut, coffee, pizza, tea, bakery and ice-cream franchises. There are also different concepts. Among the most successful are the ones which offer digitized services. For example, Travelkhana chain, which offers a meal booking system for Indian travellers. An entrepreneur who is willing to engage in the business can find cheaper concepts such as street food kiosks or trailers or more expensive food franchises such as international restaurant chains.
Here are the Popular 10 Food Franchises in India
Burger King
Founded in: 1954
Franchising since: 1967
Initial investment: Rs 2,32 - 19,51 Crore
Royalty Fees: 4,5%
Burger King (BK) is an American global chain of hamburger fast food restaurants which menu consists from a basic offering of burgers, French fries, sodas, and milkshakes to a larger and more diverse set of products. To expand in India BK uses their non-beef products, such as their TenderCrisp and TenderGrill chicken sandwiches, as well as other products like mutton sandwiches and veggie sandwiches.
---
Wow! Momo
Founded in: 2008
Initial investment: Rs 8 - 20 Lakhs
Wow! Momo is an Indian fast food chain specializing in momo, dumplings, Tibetan and Nepalese delicacies. Momo was founded in 2008 by Sagar Dariani and Binod Homagai, graduates of St Xavier's College at the time. They produce different types of momo, such as fried momo, steamed, sizzling momo, deep-fried momo, momo masala in oil, momo tandoori, baked momo in gratin, moburg (burger momo). Wow! Momo aims to enhance Indian gourmet food tastes through culinary innovation and service standardization.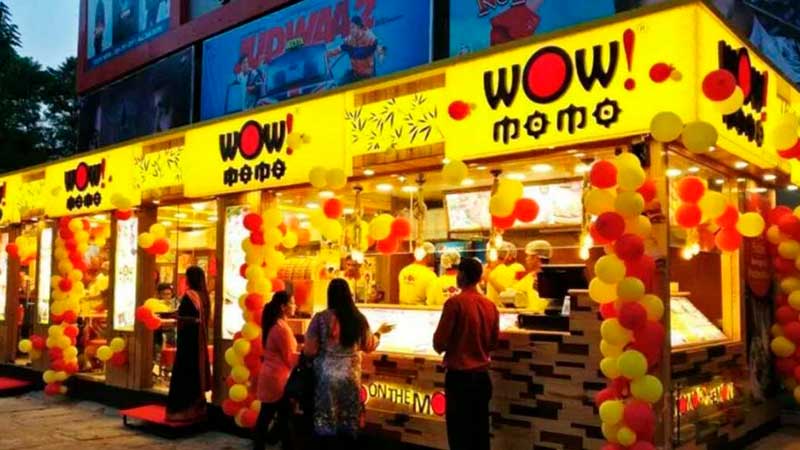 ---
Domino's Pizza
Founded in: 1960
Franchising since: 1967
Franchise units: 378
Initial investment: From Rs 85 Lakhs
Royalty Fees: 5,5%
Domino's Pizza is an international franchise company that sells pizza with a delivery system and is the second biggest pizza chain in the U.S. with restaurants in every single state. The franchisor offers Domino's Pizza Store concepts under which the franchisee will operate a Domino's Pizza Store selling pizza and other authorized products through delivery and carry-out services. Domino's Pizza franchise has many benefits.
---
Dunkin' Donuts
Founded in: 1954
Franchising since: 1955
Franchise units: More Than 9000 Worldwide
Initial investment: Rs 22 Lakhs
Royalty Fees: 5,9%
Launched in India in April 2012, today Dunkin' Donuts has become a favourite brand for Donut, Coffee and Burger lovers across the country. Dunkin' Donuts is looking for candidates with prior restaurant management and/or foodservice operations experience and the ability to create and manage an organization that that effectively recruits, trains, retains and motivates a high-performing team.
---
Travelkhana
Founded in: 2012
Franchising since: 2012
Franchise units: 100+
Initial investment: INR 10000 - 50 K
Royalty Fees: 7%
Travelkhana is the first and only India-wide meal booking system connecting Indian train travellers with restaurants on the rail network. Travelkhana solves the problem of lack of choices and poor quality food for travellers on the Indian Railways. Franchisee could be an existing retail outlet selling railway tickets.

See more food franchises in India in the catalog →
YAPPYTASTY FOOD HUB PVT LTD
Founded in: 2014
Franchising since: 2014
Franchise units: 20 - 50
Initial investment: Rs 5 - 11 Lakhs
Chaat Adda is a unique concept where we serve traditional street food in modernize way, it is having a wide range of indian street food. Chaat adda is growing forward with the ambitious vision to serve indian street food globally. All franchisees automatically gain access to our experience & competence in this field.

---
TGI Friday's
Founded in: 1965
Franchising since: 1972
Franchise units: Nearly 1000 Worldwide
Initial investment: Rs 36,68 Lakhs
Royalty Fees: 4 - 4,5%
T.G.I. Friday's is an international chain restaurant well known for its quick, casual dining experience and red-and-white-striped canopies and in India TGIF is one of the best family restaurants, pubs, bars with Great food, great drinks & great fun. Franchisees are required to have at least five years of experience in restaurant management.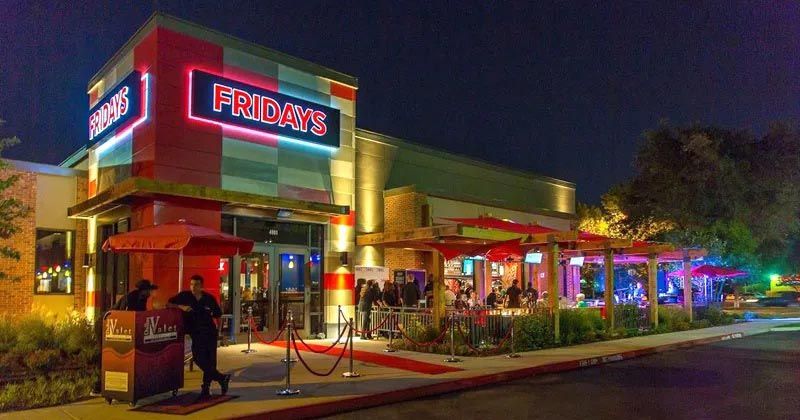 ---
The London Shakes
Founded in: 2009
Franchising since: 2011
Franchise units: 230
Initial investment: Rs 7,33 - 14,67 Lakhs
Royalty Fees: 0%
The London Shakes are the re-inventors of one of the most popular drinks in the world- The 'Milk'. It is believed that the combination of milk, rich cream & fruit extract originated in London and is now popular all over the world. Available for FOFO Model (Franchise Own Franchisee Operate).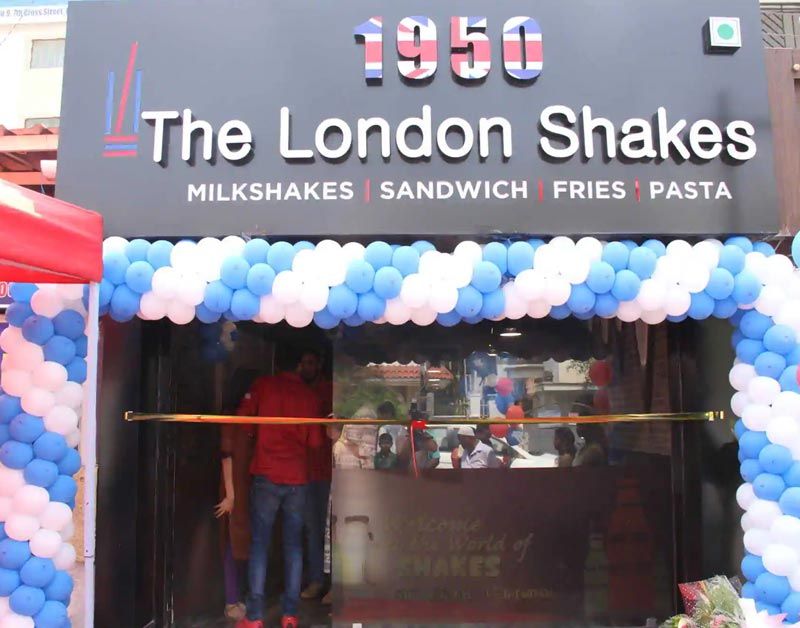 ---
Papa John's
Founded in: 1984
Franchising since: 1987
Franchise units: More Than 4000 Worldwide
Initial investment: Rs 95,34 - 619,73 Lakhs
Royalty Fees: 5%
Papa John's a US based Pizza chain is the third largest international Pizza chain world-wide after McDonald's and Taco Bell. The cost of franchising a Papa John's restaurant is already relatively cheap, compared to it's competitors. OM Pizzas And Eats India Pvt Ltd, is the master franchisee for Papa John's in India completed it's 10 years of operations in India having 60+ outlets spread across South and West India.
---
THE TEA FACTORY
Founded in: 2014
Franchising since: 2014
Franchise units: 50 - 100
Initial investment: Rs 5,13 - 11,00 Lakhs
Royalty Fees: 4%
THE TEA FACTORY is the fastest growing chain of Tea cafes and is India's No.1 tea cafe brings a business opportunity for the one planning to become a successful entrepreneur in Food & Beverages sector!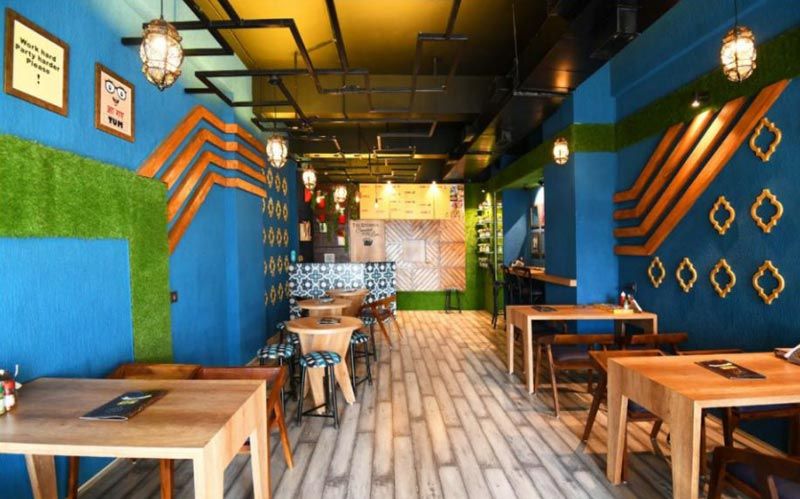 ---
View all food franchises
Want to advertise your franchise with us and successfully boost your business?
Please send us your request and we will get back to you shortly!
DIDN'T FIND WHAT YOU WANT?
ASK THE EXPERTS