Popular 10 Hair Salon Franchise Opportunities in The UK in 2023
Update: 05.04.2023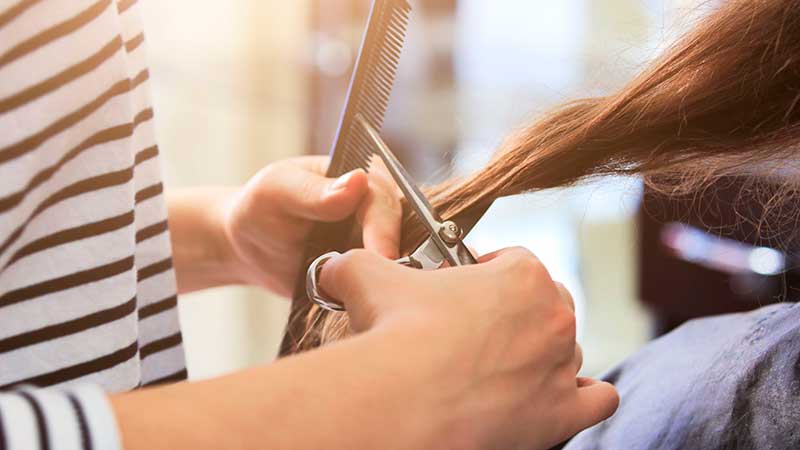 Hair salon business is on the one hand highly demanded, on the other hand quite competitive. Therefore, starting the one, an entrepreneur needs to have a real insight into it, a unique concept, a strong knowledge of marketing, etc. However, there is a smoother way to do it. You can buy one of hair salon franchises in the UK. Here is a list of popular opportunities in the industry. It includes lots of outstanding ideas starting from professional hair care and finishing with lash extension services. The franchisors will be happy to share their valuable knowledge of the industry and experience in running the business with you. Start your own business easily now!
Here are the popular 10 Hair Salon franchises in UK
Guinot
Founded in: 1960
Franchising since: 2012
Franchise units: 208
Initial investment: £87,000
Guinot is not your ordinary beauty and cosmetic brand. Our product range includes facial beauty products, body beauty accessories, hair removal, sun beauty as well as men's care. Established for over 50 years, Guinot remains at the forefront of the beauty industry, pioneering in treatment technology and driven by results. You will find Guinot treatments and products in over 10,000 salons in 70 countries worldwide. It is only available through appointed salons and spas, and most recently, through its growing network of franchise salons.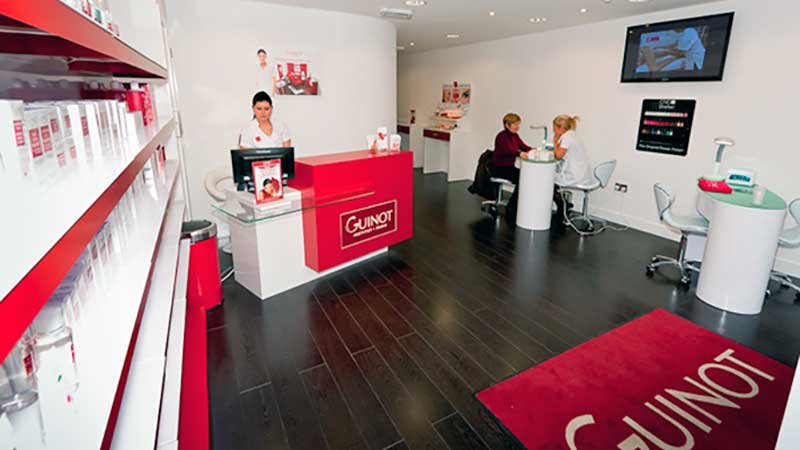 ---
Supercuts
Founded in: 1975
Franchise units: 200
Initial investment: £500,000
Royalty Fees: 4%
Supercuts allow you to make a stable and high-quality haircut at any time. As an added service, Supercuts completes the cut with a refreshing hot towel service. This will make the client feel clean and ready for everyday life. Supercuts also sells a wide range of professional hair care products. Clients are also provided with other services such as scalp massage with tea tree and wax hair removal.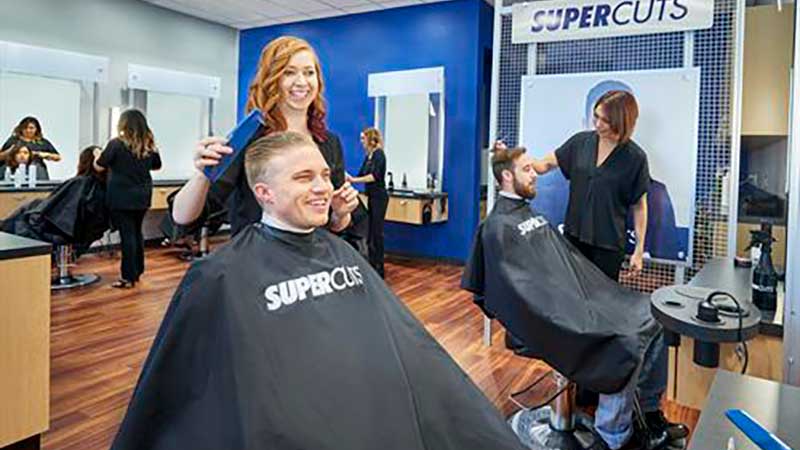 ---
Rush Hair
Franchising since: 2009
Franchise units: 70
Initial investment: £15,000
Rush was founded over 20 years ago by entrepreneurs Andy Phouli and Stelios Andrew. They developed their ambitious plan to open a group of nationwide salons that offers the highest standard of hairdressing and customer service. Rush Hair provides professional hair care services to clients all over the world. The brand has expanded to over 70 locations in the UK serving over 16,000 customers a week - a customer base that continues to grow year after year.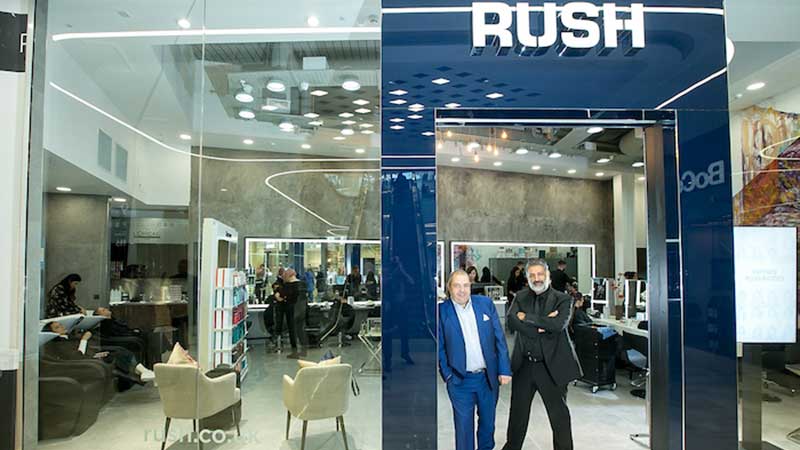 ---
Toni&Guy
Founded in: 1963
Franchising since: 1988
Franchise units: 201
Franchise Fee: £10,000
Initial investment: £40,000 - £60,000
Toni&Guy is an international hairdressing brand, and the only one to acquire the coveted status of "superbrand". Established in London in 1963 by two brothers, Toni and Guy Mascolo, the franchise has expanded to over 50 countries, with over 500 branches around the world. The brand is renowned as a pioneer and innovator, changing the face of the British hairdressing Industry and providing the link with fashion and hairdressing. The Toni&Guy brand has won numerous awards over the decades, for hairdressing and grooming, beauty, styling and trend vision. As a result, the company is strongly associated with a contemporary and fashionable approach to hairdressing for both men and women.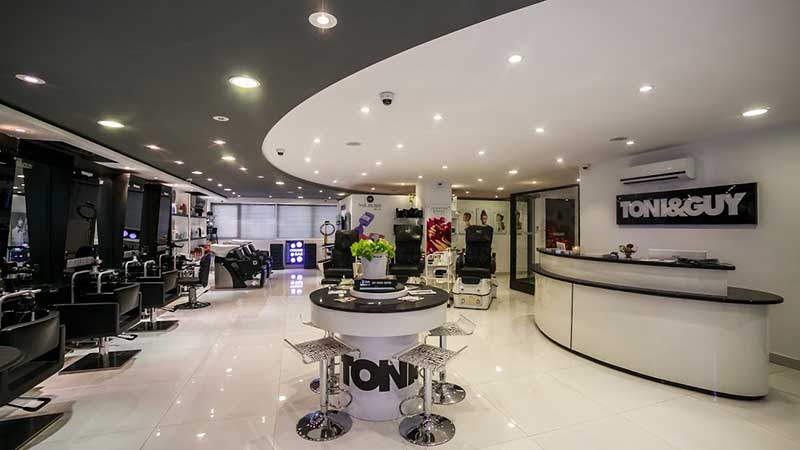 ---
Saks hair and beauty
Founded in: 1974
Franchise units: 150
Initial investment: £60,000
Saks is a leading hair and beauty salon group with an award-winning, network of salons on the high street and in health clubs. Saks is also renowned as an international leader in hair and beauty education. Founded in 1974, Saks has a proven track record in franchising and has established a strong brand name associated with quality, professionalism and expertise. Saks provides an established business format to its franchisees, including brand name and values, advice and support, business expertise and exceptional training – all critical to the company's success.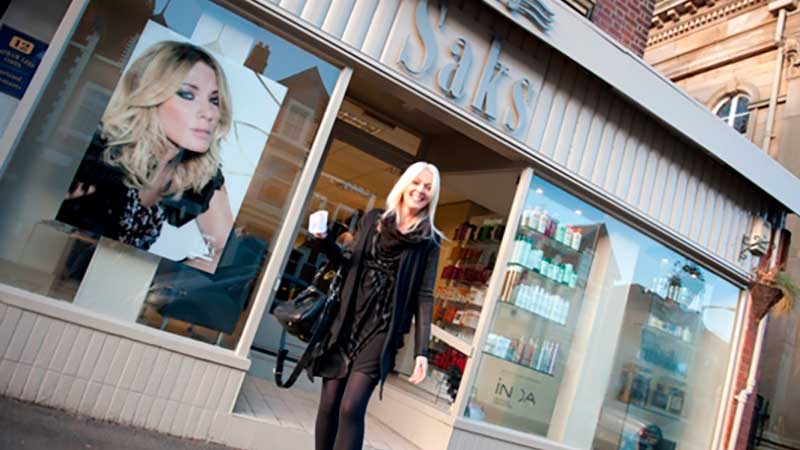 ---
Lash Perfect Beauty Bar
Founded in: 2006
Initial investment: £5,000
The Lash Perfect Beauty Bar is a high quality beauty salon franchise. Each salon has a flexible blueprint to suit a wide variety of locations. The Lash Perfect Beauty Bar include a full working branded kit for Classic Lash Extensions, Russian Lash Extensions & Lash Lift treatments together with your essential materials such as a treatment couch, uniforms, branded towels etc. The retail value of these products is greater than the investment! This means you will recoup your franchise fee with the treatments you perform utilising these products.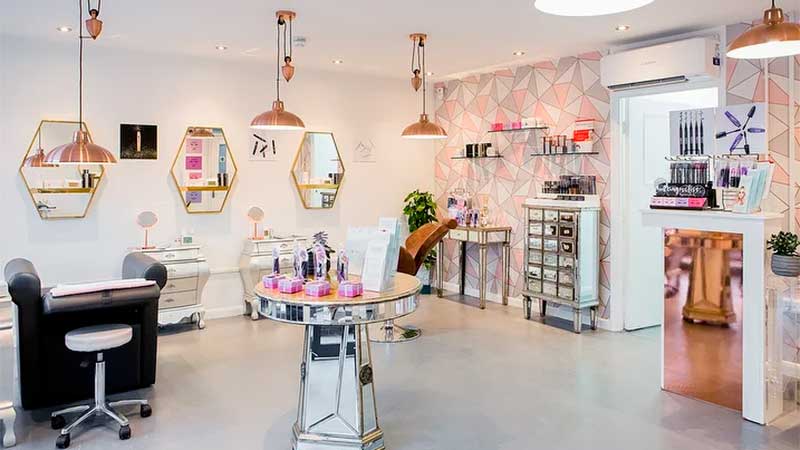 ---
Aftershock
Founded in: 1992
Franchise units: 20
Aftershock is a luxury British brand and is one of the leading designers, retailers and manufacturers of exquisite handcrafted womenswear and accessories. Aftershock fashion signature is the use of exuberant colour schemes and beautiful design work and offers an array of the finest intricately beaded ladies wear, casual wear as well as stunning accessories to complement the collection.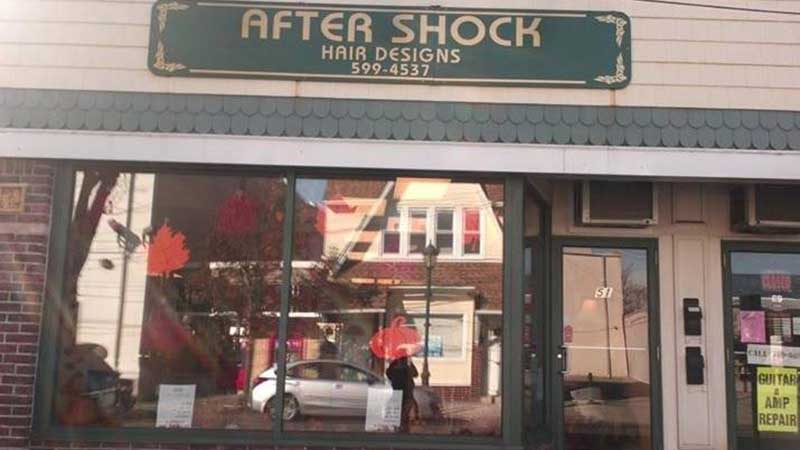 ---
Tiny Trimz
Founded in: 2015
Initial investment: £9,995
Tiny Trimz is an award-winning children's hairdresser located in Leeds. The salon is designed for children of any age. While the core of Tiny Trimz is kids' haircuts, they also have an adult section in the mom and dad salon. It is not always easy for parents to find time to focus on themselves, which is why Tiny Trimz keeps kids busy while they trim, dye for a while and usually make them look great.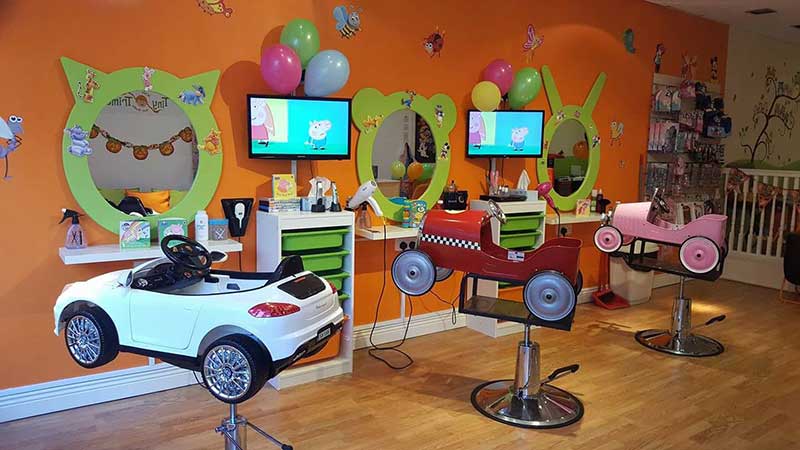 ---
Tan & Deliver
Founded in: 2008
Franchise units: 2
Franchise Fees: £12,500
Initial investment: £15,000
Tan & Deliver began supplying sunbeds for home use in 2008, becoming the sole distributor of high-end tanning equipment in the south of England for a leading manufacturer. As demand increased, the business was franchised to offer home hire sunbed rental across the whole country. Giving customers the chance to achieve a beautiful golden tan in the comfort of their own home and at a time that suits them, Tan & Deliver provides aesthetically pleasing sunbeds with minimal running costs that are designed for convenient home use.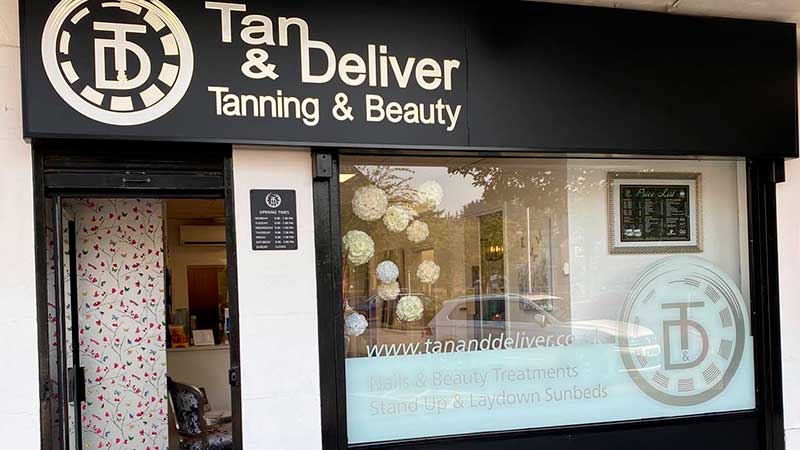 ---
Jacks Of London
Founded in: 2004
Franchising since: 2005
Initial investment: £80,000
The Jacks of London franchise is a unique concept that offers men the "ultimate hairdressing experience" in a bachelor setting. In addition to providing clients with a range of high quality male grooming services during your visit, we also offer you access to our free beer fridge and fresh coffee machine, Jacks Gaming Zone, Plasma Sports Wall, free Wi-Fi, comfortable leather sofas and magazines in the waiting room.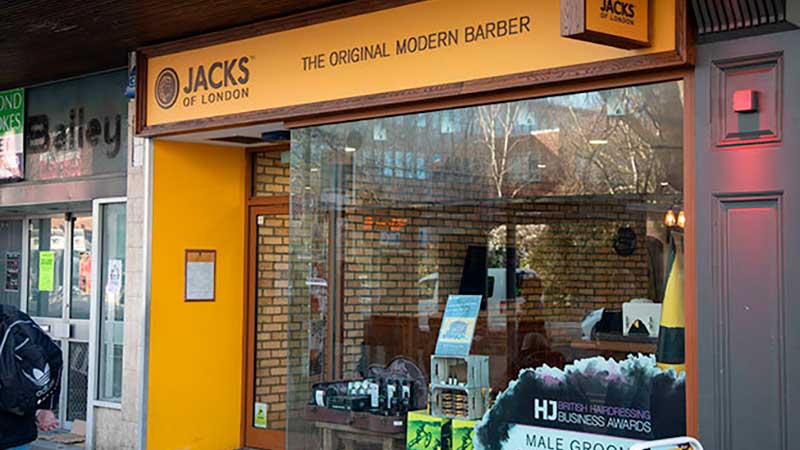 ---
View all hair salon franchises
Want to advertise your franchise with us and successfully boost your business?
Please send us your request and we will get back to you shortly!
DIDN'T FIND WHAT YOU WANT?
ASK THE EXPERTS