The Best Pizza Franchises in the UK in 2023
Update: 23.03.2021
Pizza is an appropriate choice for any party or even formal event. The dish is a good option for a takeaway, restaurant or cafe menu. Brits enjoy eating pizza. They are fond of doing it with their friends in a cosy atmosphere of a cafe or restaurant. It becomes obvious that pizza business provides favourable conditions for making profit in the United Kingdom. The competition in the segment is quite tough. There are famous international pizza brands sharing the market. Nevertheless, the demand for interesting and new pizza concepts is still high. To be 100% sure that your future business will be successful, choose the one out of our list of Best Pizza Franchises in the United Kingdom here.
Here are the top-9 best pizza franchises in the United Kingdom
Domino's Pizza
Founded in: 1960
Franchising in UK since: 1985
Franchise units: 13,200
Initial investment: from $370,000
Domino's Pizza Group is officially Britain's favorite pizza chain. The company sells one pizza in Britain every 3 seconds. The success of Domino's Pizza business is built around having a simple business approach — deliver hot and freshly made pizzas in the quickest time possible.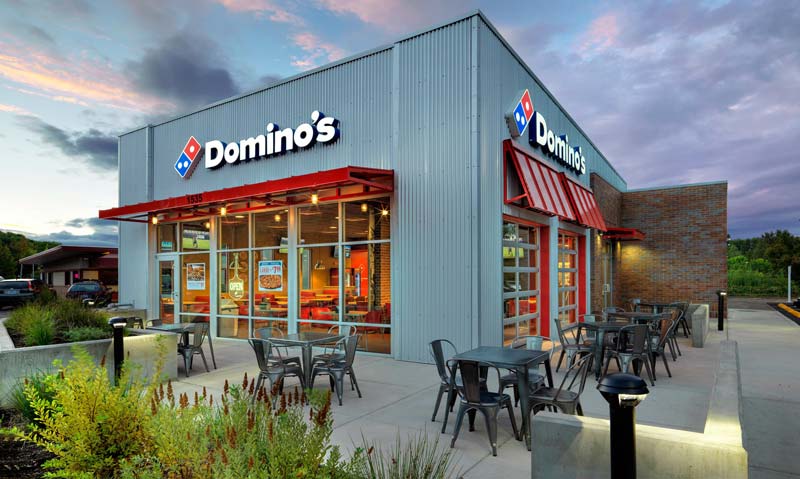 ---
Papa John's
Founded in: 1985
Franchising since: 1986
Franchise units: 5000+
Initial investment: from $130,000 - $844,500
Royalty Fees: 5%
John Schnatter dreamed of opening his own pizza restaurant from the time he was a high school student working at a local pizza parlor. Today, Schnatter's dream has resulted in thousands of Papa John's restaurants worldwide. There are more than 400 Papa John's stores in the UK.
---
Pizza Hut
Founded in: 1958
Franchising since: 1959
Franchise units: 14,645
Initial investment: $302,000 - $2,185,500
Initial Franchise Fee: $25,000
Ongoing Royalty Fee: 6%
Ad Royalty Fee: 4.25%
Pizza Hut is known for its Italian-American cuisine menu including pizza and pasta, as well as side dishes and desserts. Pizza Hut delivered a pizza to the International Space Station in 2001, paying the Russians $1 million to transport the pizza. The company is the largest user of cheese in the world. The most successful Pizza Hut is located in Moscow and sells £6,500 in pizza, pasta and drinks per day.
---
Zizzi
Founded in: 1999
Franchising since: 2000
Franchise units: 140
Initial investment: from $270,000
Royalty Fees: 5%
Zizzi is a chain of restaurants providing dishes inspired by Italian cuisine in the United Kingdom and the Republic of Ireland. It has opened more than 140 restaurants across the UK & Ireland. It offers signature Rustica pizzas are hand stretched to make a bigger, thinner and crispier base and then loaded with inspired topping combinations.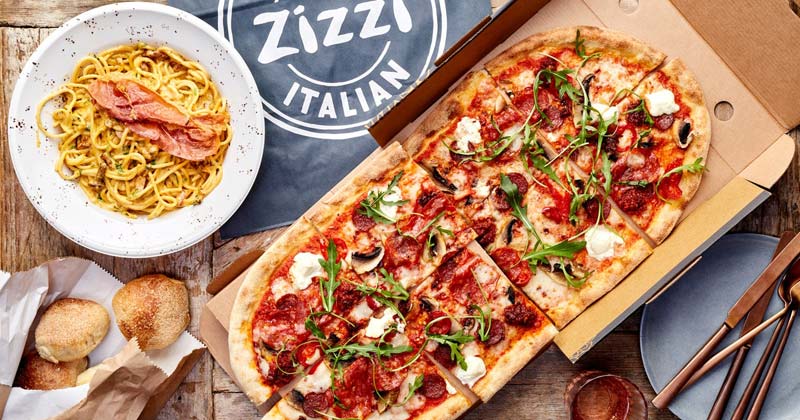 ---
Bella Italia
Founded in: 1978
Franchise units: 110
Initial investment: from $460,000
Bella Italia offers a truly Italian experience, using freshly imported ingredients in its signature dishes. Offering an all-day Italian menu in a warm and welcoming setting, there are now over 110 Bella Italia restaurants across the UK. The Bella Italia franchise restaurants cater for dietary needs and can create gluten-free pasta and pizza, and vegan and low calorie options. An allergen menu is available online and in every restaurant.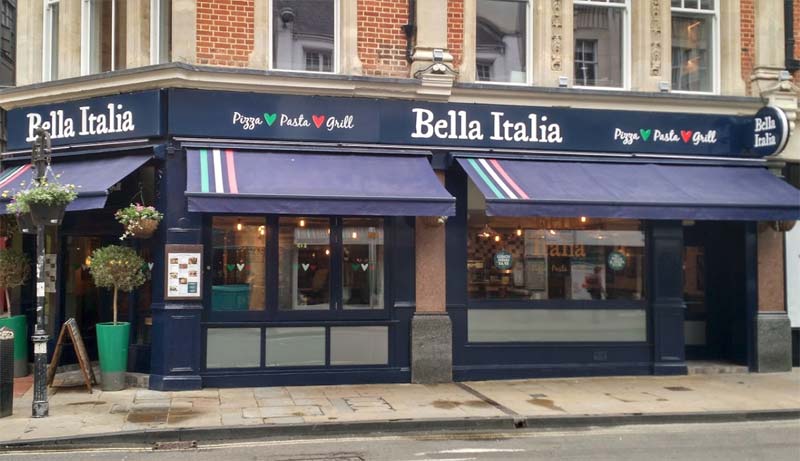 ---
FIREAWAY
Founded in: 2016
Franchising since: 2016
Franchise units: 11
Initial investment: from $50,000
Franchise Fees: $460
We use top quality products from the UK and Italy. Our pizzas have minimal grease and fresh vegetables everytime. At FIREAWAY we have a choice of 4 bases 4 cheeses 4 meats 20 vegetables. This is the future of fast pizza!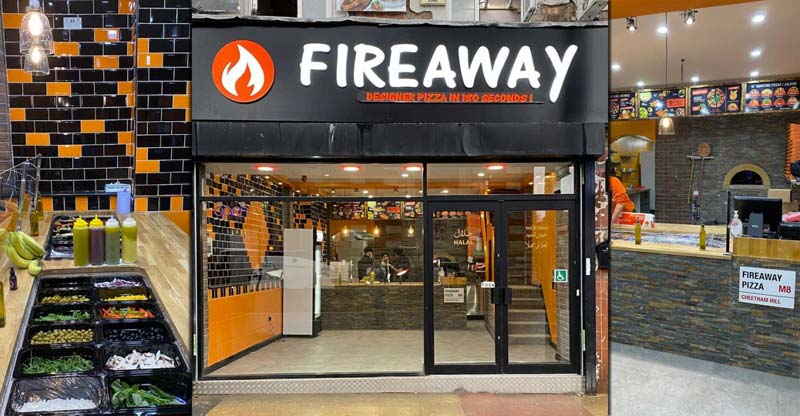 ---
Donelli's Pizzeria
Founded in: n/a
Initial investment: from $33,000
Royalty Fees: 7%
Donnelli's Pizzeria was Founded in: Norwich, as a family-run pizzeria, specialising in providing an authentic Italian pizza experience, with an emphasis on traditional menus and methods. The brand focuses on combining classic Italian ingredients, recipes and flavours, with an inviting, contemporary dining experience, helping them to stand out in a competitive market.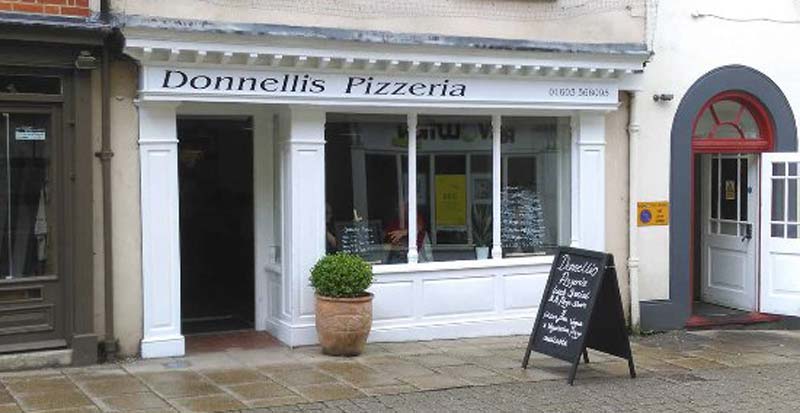 ---
WOLF
Founded in: 2015
Franchise units: 4
Initial investment: from $133,000
Royalty Fees: 6%
WOLF is designed to bring true Italian Street Food to the ever-growing 'fast casual' food market. Focusing on great ingredients, healthy Italian food and speed of service. WOLF has been set-up by veterans of the restaurant and franchise industries who fully understand the value of systemization, training and support.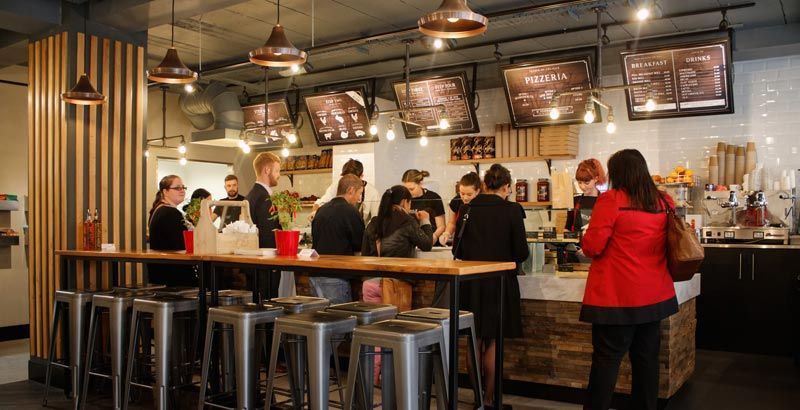 ---
Little Caesars
Founded in: 1959
Franchising since: 1962
Franchise units: 5,400+
Initial investment: from $450,000
Royalty Fees: 6%
Little Caesars Pizza, the fastest-growing pizza chain in America, continues rapidly to expand its brand worldwide, providing an opportunity for independence in a franchise system. Focusing on value, quality and convenience has helped solidify Little Caesars as one of the most successful, recognisable brands in the United States for more than 55 years. That has also positioned Little Caesars for greater global growth.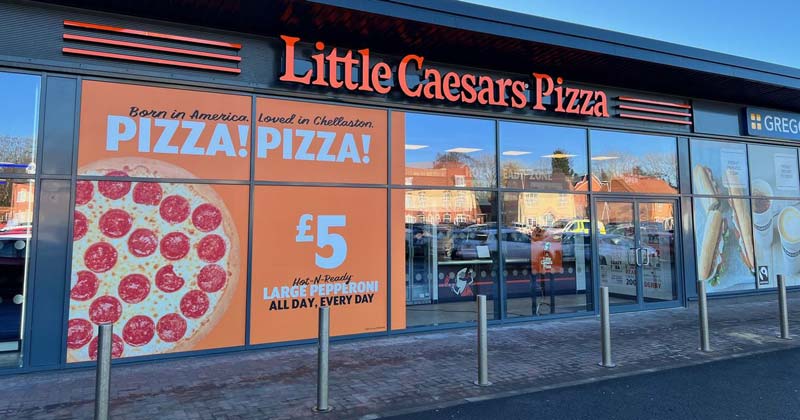 ---
View all pizza franchises
Want to advertise your franchise with us and successfully boost your business?
Please send us your request and we will get back to you shortly!
DIDN'T FIND WHAT YOU WANT?
ASK THE EXPERTS