Best 10 Pet Spa Franchises in USA in 2023
Update: 04.11.2021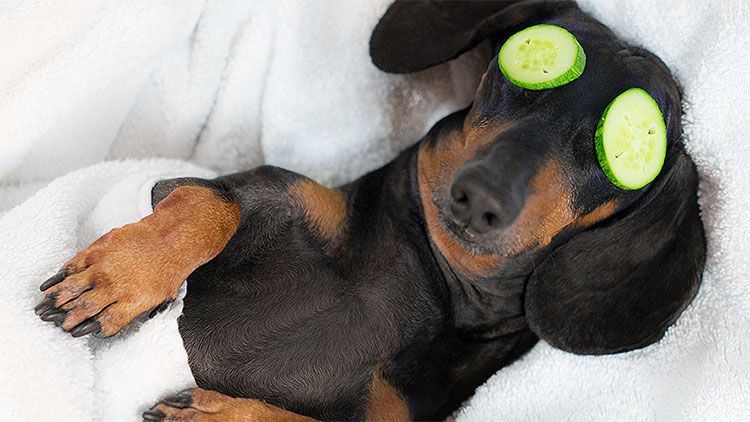 According to BLS, the number of working places for animal care workers will increase at 20 % by 2026. Pet spa franchises will evolve as well as other pet care businesses. What are the benefits of starting your own company in the segment? The main one is definitely the opportunity to turn love to pets into a profitable activity. Another plus is diversity of the services which an entrepreneur can provide for additional income. Thus, the best pet spa franchise opportunities include a lot of various services which a business owner can provide along with a pet spa. These are pet grooming, pet daycare, boarding and training, food and supplement retailing, and many others. If you feel interested in the business, have a look through a list of pet spa franchises for sale here. It includes only proven concepts which have already gained recognition all over the world. They are looking for smart franchisees willing to share the values and experience of the brand.
Here is top 10 Pet Spa Franchise businesses in USA
Just 4 Paws Pet Spa
Founded in: 2004
Franchising since: 2016
Franchise units: 1
Initial investment: $74,100 - $138,490
Franchise Fee: $18,000
Royalty Fees: 6%
Just 4 Paws Pet Spa is a full-service pet spa that is reinventing the pet grooming industry. We have created the most up-to-date, attractive and competitive pet grooming franchise that allows you the opportunity to work with many different types of domestic pets. The Just 4 Paws Pet Spa training team is ready to give you the keys to operating an efficient, safe, hygienic and high-volume pet grooming business. Our easy-to-operate business model is beautifully accessorized with a low franchise fee, low royalties and a large protected territory. Plus, we continue to support you through on-going training and support to make sure you and your business are never left out in the cold.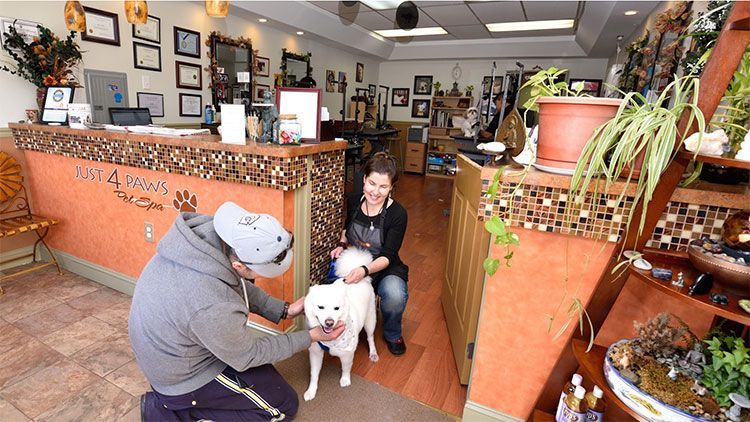 ---
Dogtopia
Founded in: 2002
Franchising since: 2005
Franchise units: 161
Initial investment: $543,200 - $1,489,800
Franchise Fee: $49,500
Royalty Fees: 7%
Dogtopia is a unique dog daycare business that opened its first location in Virginia in 2002. We've proudly created a loving environment with unparalleled safety standards and exceptional daycare, boarding, spa and grooming/training services. Whether you are seeking a new career path or you just want to diversify your business portfolio, Dogtopia offers you an opportunity to do something you'll not only love but grow into a thriving business. For many, it's a once-in-a-lifetime opportunity to break free from the daily grind of the corporate world and operate a fun, lifestyle business with huge demand in your community.
---
The Ark Pet Spa & Hotel
Founded in: 2006
Franchising since: 2018
Franchise units: 6
Initial investment: $357,900 - $651,700
Franchise Fee: $37,125 - $49,500
Royalty Fees: 7%
The Ark Pet Spa & Hotel offers a combination of high-demand pet services, including boarding, daycare, grooming, training, and a small but well-chosen selection of retail products. Our initial franchise management training program is available to all franchise owners and up to two others, we agree upon prior to the start of training. Before opening an Ark all owners and management must attend and complete the initial franchise management training program. After the opening of The Ark Pet Spa & Hotel our franchise support crew will work along side the franchise owner and his or her crew for a period of time to ensure the franchise owner is ready to take the reins.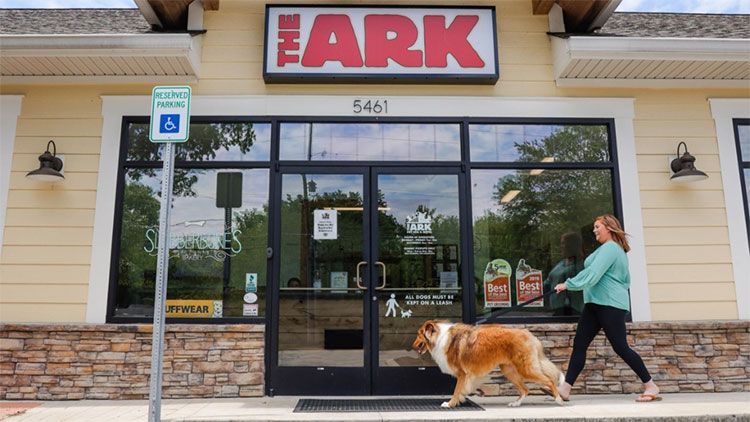 ---
Woofie's
Founded in: 2004
Franchising since: 2018
Franchise units: 4
Initial investment: $116,220 - $197,330
Franchise Fee: $48,500
Royalty Fees: 6.5%
Founded in 2004 and franchising since 2018, Woofie's is the only franchise in the professional pet care industry to offer the combined services of pet sitting, dog walking and mobile pet spa services. Woofie's is a proven system where franchisees can work from home or an office - but always around pets! All franchise owners are able to offer the Woof Pack Loyalty Program rewards, which give mobile pet spa members exclusive promotional upgrades, gifts, and discounts. The program is designed to cultivate repeat clients and grow your business. Be a part of the $100+ billion pet industry!
---
Splash and Dash Groomerie & Boutique
Founded in: 2009
Franchising since: 2014
Franchise units: 16
Initial investment: $118,250 - $218,500
Franchise Fee: $48,500
Royalty Fees: 6.5%
Today, Splash and Dash has pet grooming franchise locations across the United States and Australia. We've made the INC 500 list twice and have been recognized as one of the top franchise opportunities in the pet business! As one of the fastest-growing franchises sweeping the country, we empower passionate entrepreneurs. We rely on passionate, driven, result-oriented franchisees who are ready to start, grow, and thrive with our proven business model. Most of our pet grooming franchise owners are looking for a business opportunity with HUGE growth potential. They're capable and confident managers who know how to delegate effectively and have the social skills to work directly with their customers.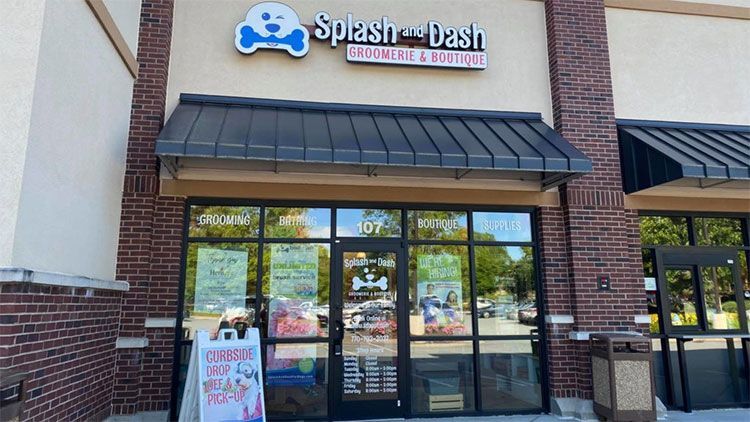 ---
Camp Bow Wow
Founded in: 2000
Franchising since: 2003
Franchise units: 197
Initial investment: $1,089,000 - $2,444,000
Franchise Fee: $50,000
Royalty Fees: 7%
Welcome dog-loving entrepreneurs! Whether you are a pet parent yourself or simply love dogs, we'd like to give you the chance to join the big dog in franchising. As a leader of your own Pack, you'll be offering services that benefit you and both your two-legged and four-legged clients. Camp Bow Wow is a premier pet care facility that puts the needs of dogs and their loving parents first. All services are provided by highly skilled Certified Camp Counselors who are trained in pet first aid, CPR and dog behavior. All Camp Bow Wow locations offer doggy day care services as well as overnight boarding, with live webcams that allow customers to check in on their dogs from anywhere. Many locations offer additional services such as grooming and training.
---
Preppy Pet
Founded in: 2003
Franchising since: 2006
Franchise units: 20
Initial investment: $105,950 - $275,000
Franchise Fee: $19,900 - $34,500
Royalty Fees: 6.5%
Preppy Pet Suites offers a solution to worried pet owners who are uncertain about leaving their pets at home while they are outside. The company provides boarding for all size dogs as well as cats, birds, and other small animals. Canine guests can enjoy Doggie Daycare, featuring indoor play in the Preppy Racquet Club, Yacht Club, or Country Club climate-controlled play areas. Spa baths, grooming, and dog training services are also available. If you love animals especially dogs, running a Preppy Pet franchise could be the passion that takes you to a new level of career satisfaction.
---
Wag N' Wash Natural Pet Food & Grooming
Founded in: 1999
Franchising since: 2006
Franchise units: 16
Initial investment: $226,050 - $673,850
Franchise Fee: $49,500
Royalty Fees: 3-5%
Wag N' Wash Natural Pet Food & Grooming, a full-line specialty retail destination for cats and dogs, has a mission to recognize, promote and foster the positive impact that companion pets and their humans have on each other. Wag N' Wash provides fresh-baked dog treats, natural food, supplements, full-service grooming and self-wash facilities and toys. Whether you opt for a full-service spa day in our grooming salon or you're more of a DIY type who prefers our self-service dog washing center, Wag N' Wash gives customers an easier, more mess-free way to get their pet clean.
---
Sydnee's Pet Grooming
Founded in: 2011
Franchising since: 2014
Franchise units: 6
Initial investment: $156,950 - $245,000
Franchise Fee: $35,000
Royalty Fees: 6%
Sydnee's Pet Grooming is committed to supporting franchisees in both the business operation of the salon and in expert grooming techniques. They have developed a highly effective mentorship program to ensure that franchisees and their employees are styled to do well. Ongoing system-wide operational training and conferences are offered in addition to regular calls and an annual company convention. Quarterly grooming courses will be offered at the corporate headquarters ranging from basic techniques to more advanced techniques tailored to keep you and your staff on trend with Sydnee's standards of excellence.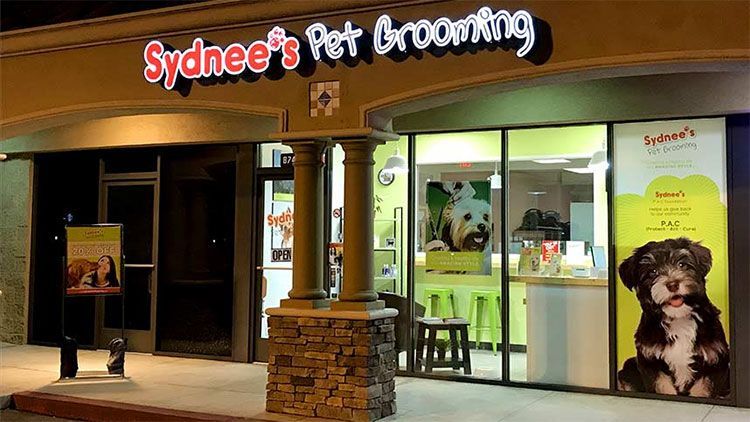 ---
Aussie Pet Mobile
Founded in: 1996
Franchising since: 1996
Franchise units: 350
Initial investment: $156,500 - $164,475
Franchise Fee: $60,000
Royalty Fees: 8-4%
Founded in Australia in 1996, Aussie Pet Mobile established its global headquarters in the United States in 1999 and has grown to become the number one brand in mobile pet grooming worldwide. If you want to gain control of your life, build a legacy, and work for a better financial future, you should consider whether Aussie Pet Mobile is your vehicle towards financial independence. With a modest initial investment and relatively low capital outlays, you can be on the road to a better future, typically in about 90 days. Over the last 25 years, the Aussie Pet Mobile Franchise Model has provided effective and comprehensive methods, tools, and training. Our goal is to get you on the road to success quickly and help you grow your franchise.
---
Conclusion
To summarize, we can say any of the listed above pet spa franchises is worth buying. But there is a lot to consider while choosing the best one for you. Pay attention to the reputation of the brand, what training and support are offered, check if the other franchisees are successful. But the main thing you need to do is to align your budget with investment requirements of the brand. In order to ease the challenge, we have made the comparison flowchart of the best pet spa franchises in the USA for you. It shows the minimum estimated initial investment and initial franchise fee of each brand. By using it, you can figure out the difference in financial requirements for each franchise, and decide which one fits you the most.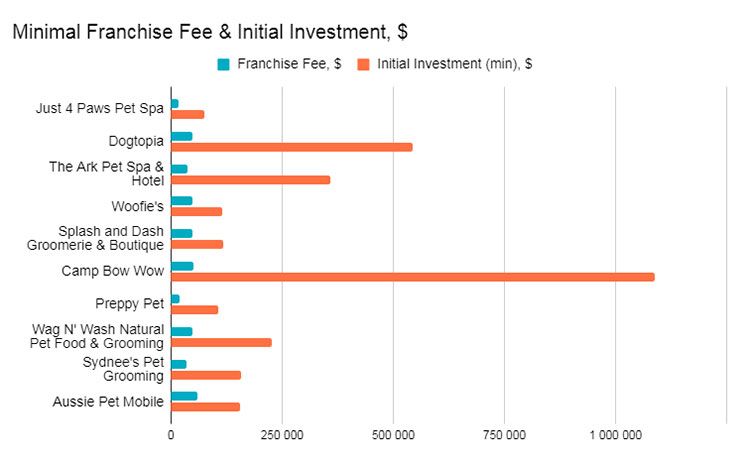 View all Pet Spa franchises
Want to advertise your franchise with us and successfully boost your business?
Please send us your request and we will get back to you shortly!
DIDN'T FIND WHAT YOU WANT?
ASK THE EXPERTS