Best 10 Medical Distribution Franchise Business Opportunities in USA for 2022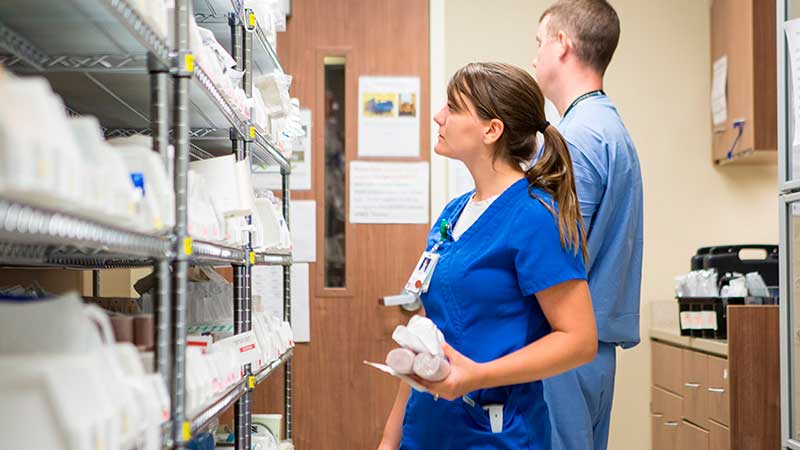 Medical distribution franchise is probably among the most flourishing nowadays. People have been concerned about the spread of coronavirus which motivates them to take care of their immune system and keep to a healthy lifestyle. Therefore, they buy more medicines, vitamins, and other products. Moreover, a list of medical distribution franchise businesses is not limited only by pharmacy services. It also includes mobility solutions, eye treatment, ear care, dental services, and plenty of others. If you have some experience with medicine and a desire to help others, then choose a medical supply franchise to own. No doubt, the business will constantly bring you a good profit, especially if you join a reputable recognized franchise brand. We have made a selection of the most successful franchise chains. By choosing one of them, you will definitely join a supportive team that will help you run your business smoothly. Seize the opportunity to purchase a profitable franchise right now!
Here is top 10 Medical Distribution franchise businesses in USA
The Medicine Shoppe Pharmacy
Founded in: 1970
Franchising since: 1970
Franchise units: 1,236
Initial investment: $74,300 – $253,400
Franchise Fee: $10,000-$18,000
Royalty Fees: 2 - 5,5%
The Medicine Shoppe is a wholly-owned subsidiary of Cardinal Health Inc., and has more than 1,100 locations throughout the United States and more than 200 stores worldwide. Since 1970, franchisees have been providing pharmaceutical counsel and experience along with prescriptions and supplies. Medicine Shoppe International, Inc. (MSI) is dedicated to providing high-quality, results-driven business ownership opportunities in professional retail pharmacy. MSI established The Medicine Shoppe®Pharmacy brand based on a strong customer-focused philosophy - Caring beyond prescriptions.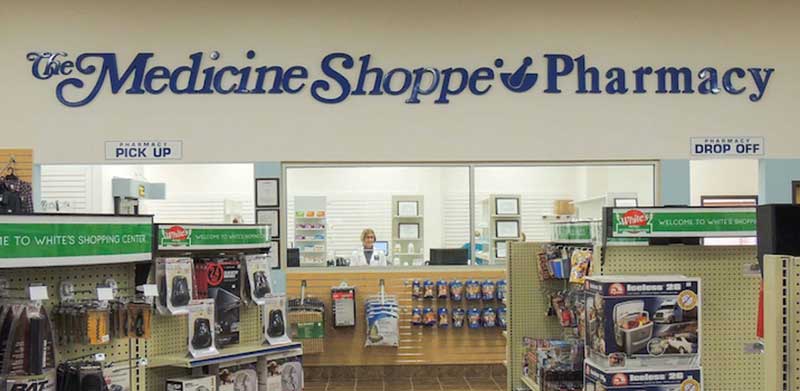 ---
101 Mobility
Founded in: 2008
Franchising since: 2010
Franchise units: 194
Initial investment: $118,390 - $216,220
Franchise Fee: $35,000 - $60,000
Royalty Fees: 5 - 7%
The Nations Leader in Independence.101 Mobility is one of the largest providers of mobility and accessibility solutions throughout the U.S.Focusing on quality and customer service, 101 Mobility is here to provide seniors and disabled individuals with professional, established mobility and accessibility solutions. With over 150 territories being served throughout America, 101 Mobility stands out as an industry leader. Seniors, disabled and special needs individuals all over the nation depend on 101 Mobility for our exceptional products, services and solutions stair lifts, auto lifts, ramps, vertical platform lifts, elevators, bathroom safety and more.
---
Pearle Vision
Founded in: 1961
Franchising since: 1980
Franchise units: 548
Initial investment: $415,520 - $644,260
Franchise Fee: $30,000
Royalty Fees: 7%
Pearle Vision is one of the largest optical retailers in North America, with 548 EyeCare Centers across the United States and Canada, many owned and operated locally by franchise owners. The brand has more than 30 years' experience in franchising, and although Pearle Vision is a healthcare franchise, you do not need a medical background to own a franchise. Pearle Vision has developed a proven system whose hallmarks include strong branding and a sterling reputation; low entry fees and turnkey operating systems; an established supply chain; and scalability and growth potential in a sustainable industry. In addition to training and support from business coaches, Pearle Vision offers new franchise owners real estate support and back-end operating systems. Our Ignite program offers unique benefits that allow optometry practice owners to remain independent while strengthening their businesses as Pearle Vision franchises.
---
Benzer Pharmacy
Founded in: 2009
Franchising since: 2016
Franchise units: 87
Initial investment: $157,810 - $304,110
Franchise Fee: $2,500
Royalty Fees: $800/mo.
Benzer Pharmacy is a chain of retail pharmacies featuring compounding and specialty medications. Benzer makes money through the sale of pharmaceutical products as well as other services, including refill reminders and customized medication packaging. This concept is ideal for someone with retail or pharmacy experience. Join the fastest-growing pharmacy franchise in the USA and get the support you need today. It takes exceptional - consistent- service to keep customers coming back and making positive referrals. That's the secret of our success. With more than 10 years of experience providing excellent pharmacy service, we've developed a streamlined approach to delivering the professionalism and reliability that customers expect, in a comfortable environment.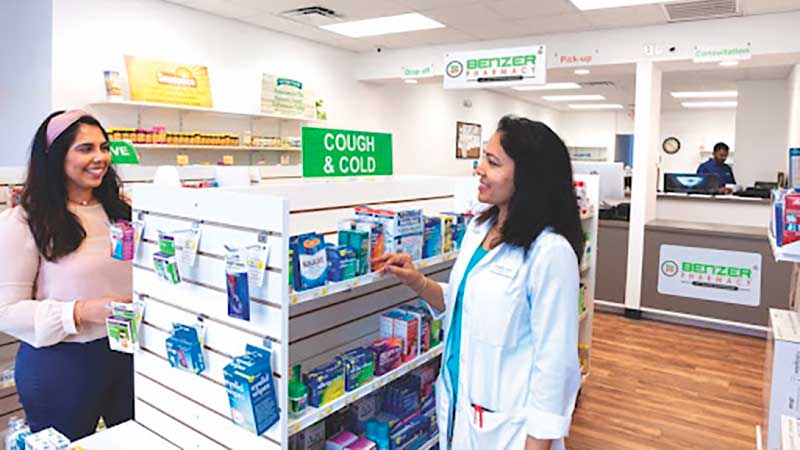 ---
Miracle-Ear
Founded in: 1948
Franchising since: 1983
Franchise units: 1,516
Initial investment: $119,000 - $352,500
Franchise Fee: $30,000
Royalty Fees: $48.80/aid
Whether you're looking to start a business or transition your existing business, Miracle-Ear offers you the opportunity to make a difference in the lives of the hearing impaired. As hearing loss is increasingly common among Americans, studies have shown its link to isolation, depression, lower income, even dementia. As a Miracle-Ear franchise owner, you'll be able to provide real solutions for people who suffer from hearing loss—and you'll be giving them back an essential part of their lives. By joining our network you'll be part of the nation's largest retailer of hearing aids, gain access to highly competitive cost of goods, and be part of a franchise that consistently ranks in the top 100 franchise systems by Entrepreneur® Magazine. Our support staff will assist you through the transition, and help you take your business to the next level.
---
My Eyelab
Founded in: 2006
Franchising since: 2016
Franchise units: 60
Initial investment: $282,380 - $523,930
Franchise Fee: $34,900
Royalty Fees: 4%
Millions of Americans need glasses or contacts. Shopping for an essential product that impacts so many people should be fun, easy, and affordable. That's why we created My Eyelab: a contemporary, high-tech approach to eye care. My Eyelab has streamlined the back-end process of the business to remove the complexity of operating a retail franchise and enable any passionate business owner to benefit from this growing and rewarding business. No industry background is necessary. We provide you with all the training, tools, and techniques necessary to run your business.
---
The Dentist's Choice
Founded in: 1992
Franchising since: 1994
Franchise units: 138
Initial investment: $55,400 - $59,500
Franchise Fee: $45,000
Royalty Fees: 5 - 3%
The Dentist's Choice is the industry's leading network of locally-owned dental handpiece repair businesses serving dentists throughout the United States and Canada. For nearly two decades, The Dentist's Choice has developed a reputation among dental professionals for providing quality repairs. Our highly-trained repair specialists are committed to providing the high level of customer service and satisfaction that our clients have come to expect from us. The Dentist's Choice™ offers a year-round, comprehensive training program. Franchise owners spend a minimum of one week at the corporate office to receive personalized, hands-on training in handpiece repair and marketing from expert technicians and business professionals. Our extensive support offers a complete complement of services such as technical repair, operations, marketing, sales and technical updates.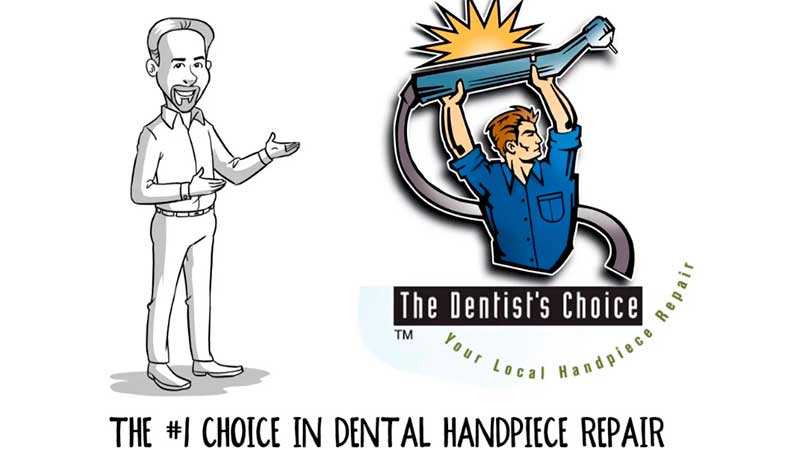 ---
Mobility City
Founded in: 1999
Franchising since: 2017
Franchise units: 31
Initial investment: $128,900 - $281,800
Franchise Fee: $47,500 - $92,500
Royalty Fees: 7%
Mobility City is a premier cleaning and repair service for wheelchairs, power chairs, scooters, lift-out chairs, home-based hospital beds and other mobility items. We are a unique niche company that services veterans, seniors, injured and the disabled that are in need of powerchairs, wheelchairs, mobility scooters, lift chairs and hospital beds. We offer repair, maintenance programs, sales and cleaning to individuals, facilities, organizations, numerous businesses and the medical community, so your business opportunities are vast. There are a limited number of territories available so do not miss out on this amazing business opportunity that has little to no competition. We provide extensive training and the support so don't wait; Join us in making a difference, feel good about what you do and make money doing it!
---
Zounds Hearing
Founded in: 2009
Franchising since: 2011
Franchise units: 142
Initial investment: $144,200 - $214,450
Franchise Fee: $40,000
Royalty Fees: 5%
Zounds Hearing designs and manufactures cutting-edge hearing aids of the highest quality and sells them at an exceptional value from highly-accessible, customer-friendly stores in over 200 locations from coast to coast. Our franchise owners sell proprietary products at manufacturer-direct pricing to the booming health care and senior markets and have surprisingly minimal real estate and employee requirements and operating hours of Monday through Friday, 9-5. More importantly, they represent a brand and an organization associated with utter and complete integrity.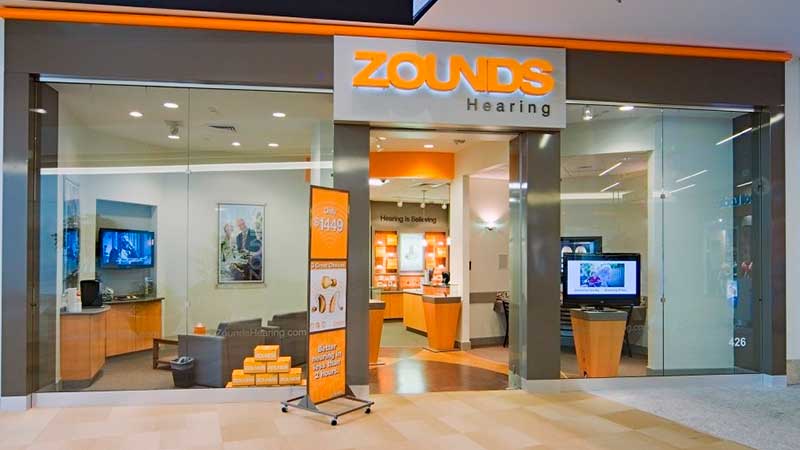 ---
Pharmaconic
Founded in: 2020
Franchising since: 2021
Franchise units: 3
Initial investment: $251,750 - $409,900
Franchise Fee: $30,000
Royalty Fees: $600+/mo.
The brainchild of Stanislav Zavulunov, Pharmaconic was started in 2020 to help ambitious, goal-oriented professionals achieve their dream of becoming successful pharmacy owners. We know the challenges of starting a new business and we're here for you to leverage our knowledge. Prospective pharmacy owners trust us with their startup and business needs. We believe that our hands-on experience is what sets us apart. We've been through the ups and downs and have learned from our mistakes so you don't have to. You'll leverage our years of experience to jumpstart your business and make it a success.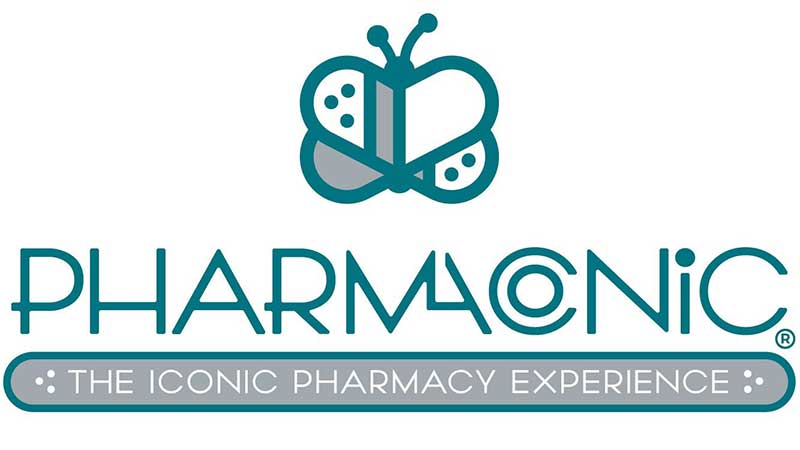 ---
Conclusion
To summarize, we can say any of the listed above medical distribution franchises is worth buying. But there is a lot to consider while choosing the best one for you. Pay attention to the reputation of the brand, what training and support are offered, check if the other franchisees are successful. But the main thing you need to do is to align your budget with investment requirements of the brand. In order to ease the challenge, we have made the comparison flowchart of the best medical distribution franchises in the USA for you. It shows the minimum estimated initial investment and initial franchise fee of each brand. By using it, you can figure out the difference in financial requirements for each franchise, and decide which one fits you the most.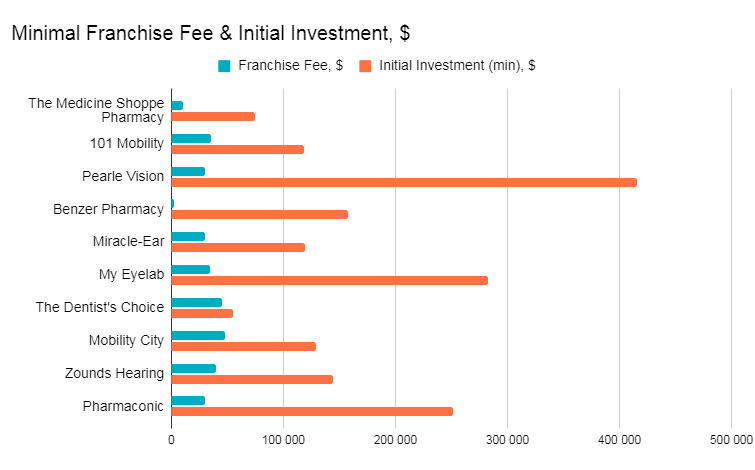 View all Medical Distribution franchises
DIDN'T FIND WHAT YOU WANT?
ASK THE EXPERTS