10 Best Car Wash Franchises in the UK to Buy for 2023
Update: 20.11.2021

Car wash services are constantly being changed by means of innovative technologies and eco-friendly approaches. However, Car Wash franchises are always well sold in the UK. We have compared the list of the best Car Wash businesses to buy in 2022 with the ones from the past years. The leaders are still the same, which speaks about their stability.
No doubt car wash business is profitable and always in demand in UK. According to statistics the number of cars in the UK is still growing and definitely the vehicles require maintenance including washing services. Starting a car wash business an entrepreneurs should keep in mind that customers are very suspicious to new companies. They prefer well-known brands with a good reputation. Buying a franchise is one of the best options to enter the business as an owner and get a famous trustworthy brand name and all necessary assistance of the franchise partner. Here is a listing of the 10 successful car wash franchises in UK for you to choose from.
Here are the top 10 best car wash franchises in the UK
Sonny's Carwash Factory
Founded in: 1949
Initial investment: from £372,000
Sonny's is a one-stop shop with all the equipment, parts, education, software, and car wash innovations to keep your business growing. Sonny's sells more tunnel equipment than anyone in the world. This allows us to be instantly marketed responsive with new product innovations, better equipment quality, delivery, and service.
---
DetailXPerts
Founded in: 2002
Franchising since: 2008
Franchise units: 90
Initial investment: from £66,200
Royalty: 6%
DetailXPerts is an environmentally friendly mobile vehicle wash and detailing business and it also the world's first eco-friendly steam car detailer franchise. We're committed to helping franchisees from lower socio-economic brackets become financially-independent entrepreneurs. At DetailXPerts, we strive for excellence, customer satisfaction–and last but not least–environmental protection.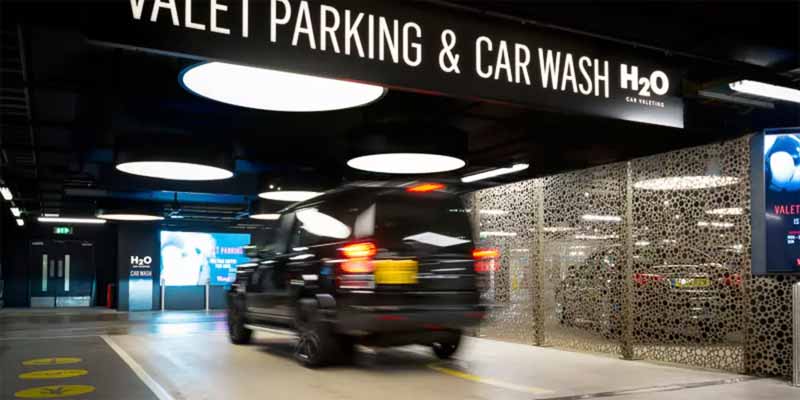 ---
Green Shine
Founded in: 2005
Franchising since: 2011
Franchise units: 12
Initial investment: from £35,700
Royalty Fee: 5%
Green Shine is the waterless car wash franchise. The company started in response to the need for water conservation while washing cars because the average water wash uses a lot of water to wash a single car. Green Shine came up with a solution on how to conserve water while giving cars a pristine clean wash.
---
Wicked Coatings
Founded in: 2011
Initial investment: from £90,000
The UK's leading specialist in industrial, protective and decorative custom coatings, Wicked Coatings offers professional industrial coatings advice and service. With expertise across a broad range of sectors, from military and aviation, to automotive, marine or leisure industries, Wicked Coatings is the capable custom coatings specialist. A Wicked Coatings franchise offers you the opportunity to own your own business with the security of following our successful and proven business model.
---
Waves
Founded in: 2006
Franchise units: 280
Initial investment: from £25,000
Waves has built a commanding presence in the UK car wash market since we started in 2006, reaching millions of customers from hundreds of locations. Waves supports our Franchise Partners during their time with us through coaching, mentoring, on-site visits and training.
---
Autoglym
Founded in: 1965
Franchising since: 1996
Franchise units: 65
Initial investment: from £50,000
Autogylm has been the first choice in car care products for over fifty years. More than our usual interior and exterior car shining services, we also have other products for miscellaneous purposes such as gifts & kits products, wheel accessories, scratch removers, microfiber drying towels and engine cleaners.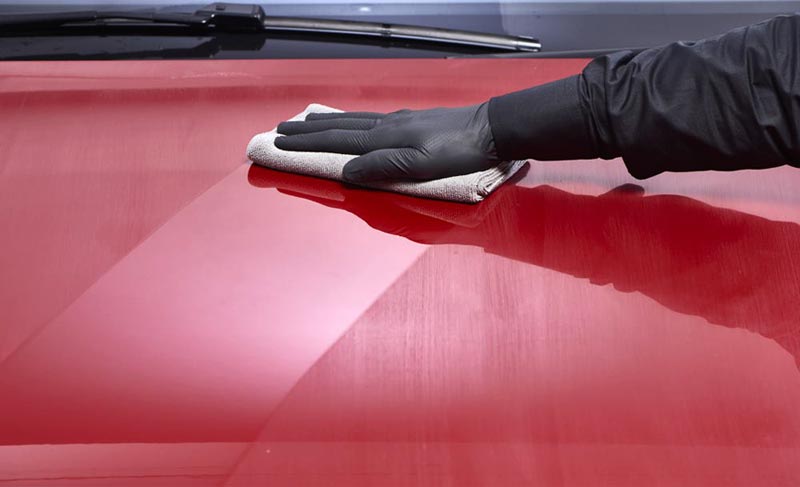 Hand Car Wash London
Founded in: n/a
Franchise units: 8+
Initial investment: n/a
Hand Car Wash London is a network of premier car washes in London providing quality cleaning at affordable, competitive prices without compromising on the service. Hand Car Wash London offers complete setup of the site, setup of the car wash system, assistance with staff training and product knowledge, etc.
---
Mobile Car Valeting
Founded in: 1986
Initial investment: from £14,000
This is the automotive business franchise that provides an unbeatable service to your many, many potential customers. Mobile Car Valeting is currently expanding nationwide through our locally based franchises, all of which offer anything from a basic wash and leather to a full showroom preparation.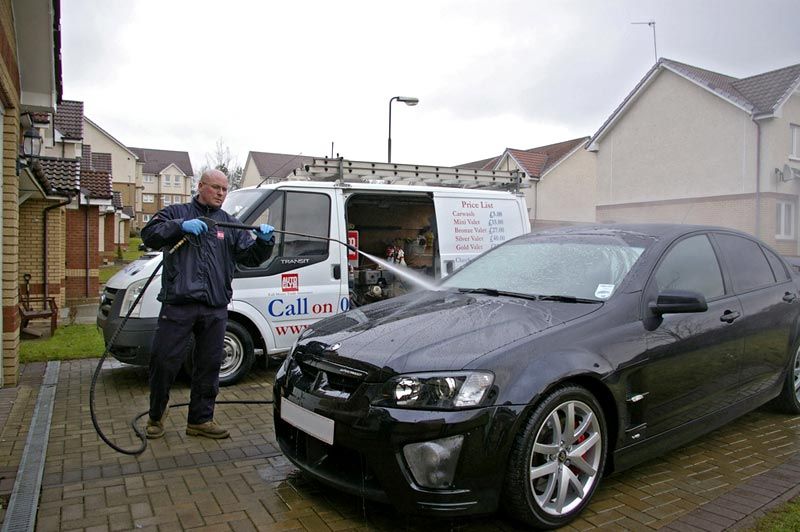 ---
Autovaletdirect
Founded in: 1985
Franchising since: 2006
Franchise units: 10+
Initial investment: from £9,930
Autovaletdirect is a mobile car valet service, providing valet, car wash and other related services for domestic and corporate customers. With franchises operating across the country, the company provides valet services through a purpose built mobile valet vehicle, fitted with specialist equipment, hot water supply and a bespoke bay to protect cars during poor weather conditions.
---
Autosmart
Founded in: 1979
Franchise units: 200+
Initial investment: from £20,000
Established in 1979, Autosmart is the UK and Ireland's largest manufacturer and distributor of professional vehicle and food processing cleaning products for trade customers. Autosmart's unique detergent top-up system means customers buy as much or as little detergent as they need, saving on expensive packaging costs — and helping to save the environment too.
---
Conclusion
To summarize, we can say any of the listed above car wash franchises is worth buying. But there is a lot to consider while choosing the best one for you. Pay attention to the reputation of the brand, what training and support are offered, check if the other franchisees are successful. But the main thing you need to do is to align your budget with investment requirements of the brand. In order to ease the challenge, we have made the comparison flowchart of the best car wash franchises in the UK for you. It shows the minimum estimated initial investment of each brand. By using it, you can figure out the difference in financial requirements for each franchise, and decide which one fits you the most.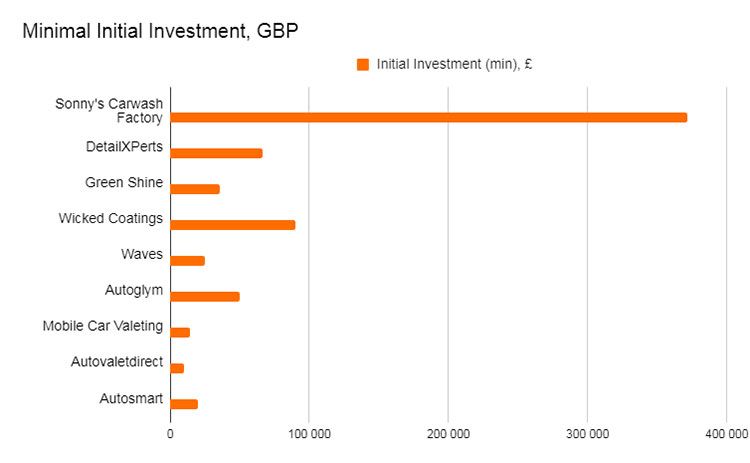 View all Car Wash Franchises
Want to advertise your franchise with us and successfully boost your business?
Please send us your request and we will get back to you shortly!
DIDN'T FIND WHAT YOU WANT?
ASK THE EXPERTS