10 Best Cafe Franchise Opportunities in Australia in 2023
Update: 04.11.2021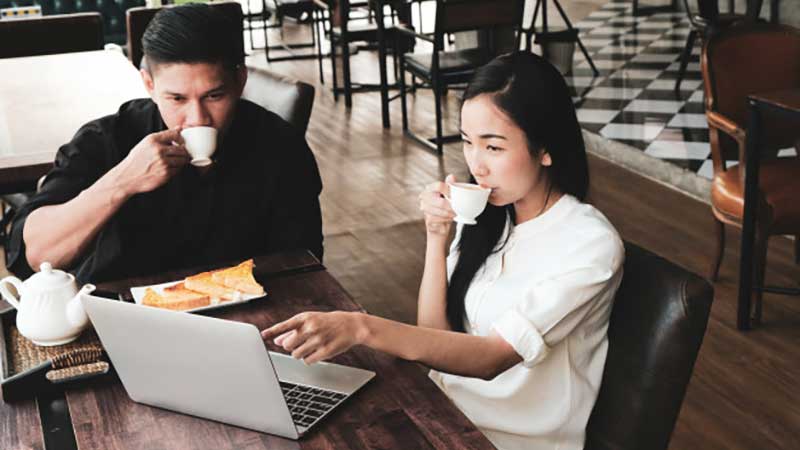 Cafe franchises have always been among the most popular for new entrepreneurs. The businesses are always in demand, don`t require high initial investment, bring fast payback and give a lot of satisfaction with communication. Australian franchise market offers a long list of opportunities of franchising, including bakery cafes, coffee shops, drive-through franchises, fresh healthy food & smoothies restaurants. The best cafe franchisors provide their partners with favorable conditions for a fast and smooth start, and support at all stages of running the business. Feeling interested? Discover our top 10 cafe franchises in 2022.
Here is TOP 10 Cafe Franchise Opportunities in Australia:
Stellarossa
Founded in: 2009
Franchising since: 2010
Franchise units: 24
Initial investment: From $225,000
Royalty Fees: 4.5%
Stellarossa began in Brisbane in 2009 with a mission to offer the complete customer experience at every location; premium service, perfect coffee and delicious meals – made fresh in house, using local produce. The company provides franchisees with a turn-key business including everything from full operation manuals, point of sale terminal, uniform package and full shop fit out together with ongoing marketing research and product development.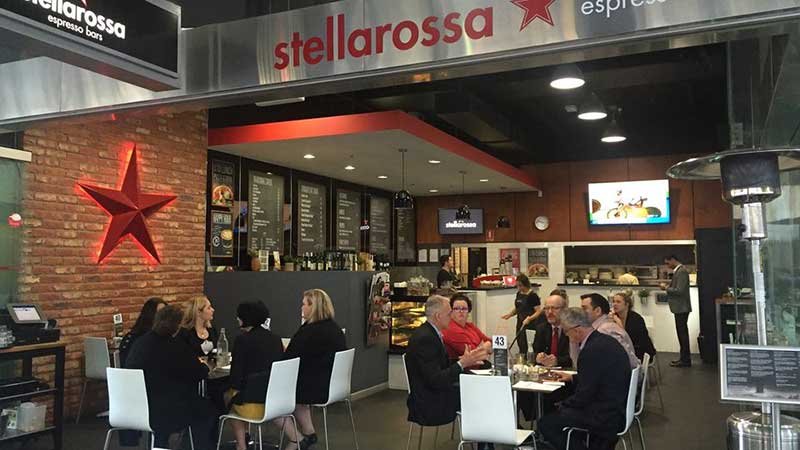 ---
BANJO'S BAKERY CAFE
Founded in: 1984
Franchising since: 1993
Franchise units: 40
Initial investment: From $250,000
Royalty Fees: 10%
Banjo's is an Australian company providing great wholesome food and excellent customer service in a welcoming, contemporary environment through their bakery cafes. The idea, unique at time of establishing, was to provide a place which offered customers the opportunity to sit down and enjoy freshly baked breads and cakes or handmade treats for breakfast, lunch or a snack with a perfectly made coffee. The company is seeking interest for Queensland, Tasmania, Victoria and New South Wales.
---
Michel's Patisserie
Founded in: 1988
Franchising since: 1990
Franchise units: 90
Initial investment: $300,000 - $400,000
Royalty Fees: 7%
Michel's Patisserie is an Australian chain of bakery-style food outlets purveying cakes, pies, savouries, and espresso coffee. The company franchise network is owned and managed by Retail Food Group (RFG) and also operates internationally in New Zealand, Indonesia and China. Beyond investing in a café, franchisees are investing in culture that connects thousands of Australians everyday to intimate dining experiences shared with people they love!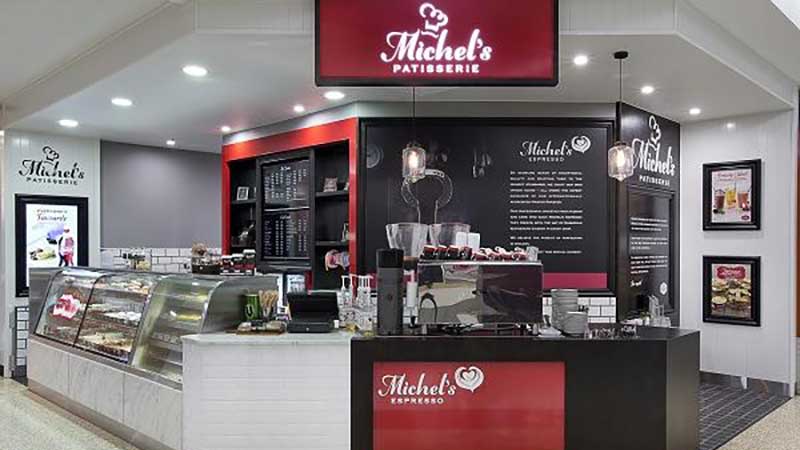 ---
Twisted Sista
Founded in: 2011
Franchising since: 2011
Initial investment: $300,000 - $600,000
The Twisted Sista idea was to create a unique twist on a modern café combined with a Gelateria that will have customers instantly wanting more.The cafe chain has also become well known for their quality products including their delicious all-day breakfasts, focaccias, tacos, Burgers and salads and amazing Gelato which is hand made by Twisted Sista at their own factory using old fashioned recipe's using real fruit.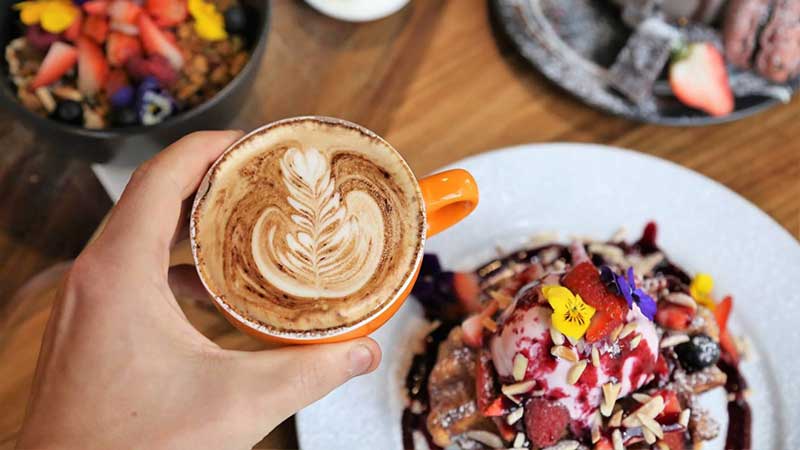 ---
Degani
Founded in: 1999
Franchising since: 1999
Franchise units: 55
Initial investment: $125,000 - $650,000
Royalty Fees: 5%
Degani is a very reputed Cafe franchise in Australia with over 80 stores operating since the late '90s. It has a great reputation in the market and effective training program to get partners started to own and manage a cafe. With Degani's flexible business mould franchise owners can choose the look of their cafe and write the menu.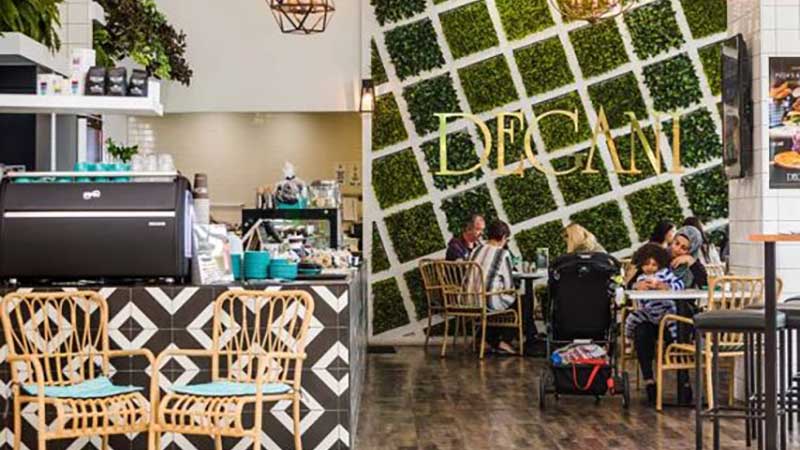 ---
Jamaica Blue
Founded in: 1992
Franchising since: 1995
Franchise units: 170
Initial investment: From $300,000
Jamaica Blue Cafes offer tasty coffees and food with coffee beans from the Jamaican Blue Mountains, and delicious snack options made from fresh ingredients. JB is a franchise business of Foodco which operates small coffee shops throughout Australia, New Zealand, UK, China, Malaysia, Singapore and United Arab Emirates. The company mainly operates businesses in residential areas, malls, airports, hospitals and high streets.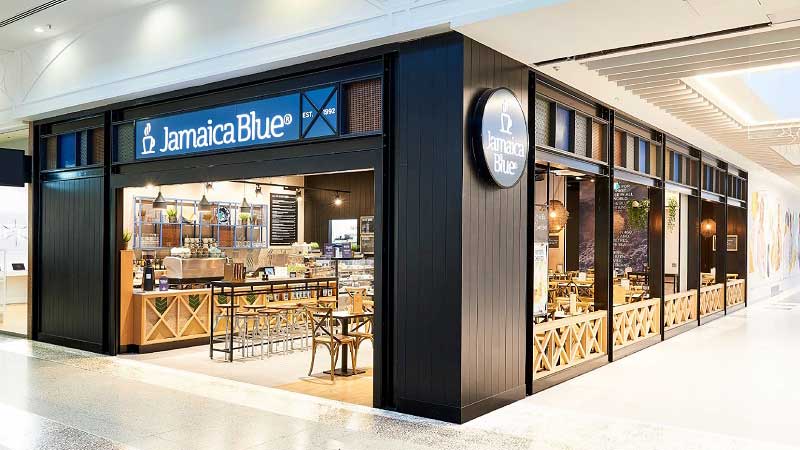 ---
Coolabah Tree Café
Founded in: 2001
Franchising since: 2002
Franchise units: 19
Initial investment: From $300,000
Coolabah Tree Cafe is an Australian based food franchise that delivers good, tasty, and healthy food and is a part of the forever developing search by Australians for their identity - a unique style born out of an original theme serving the food they've grown to love! Coolabah Tree Cafe provides a comfortable place for travelers & explorers to rest & enjoy wholesome freshly prepared food. No other business is so uniquely Australian.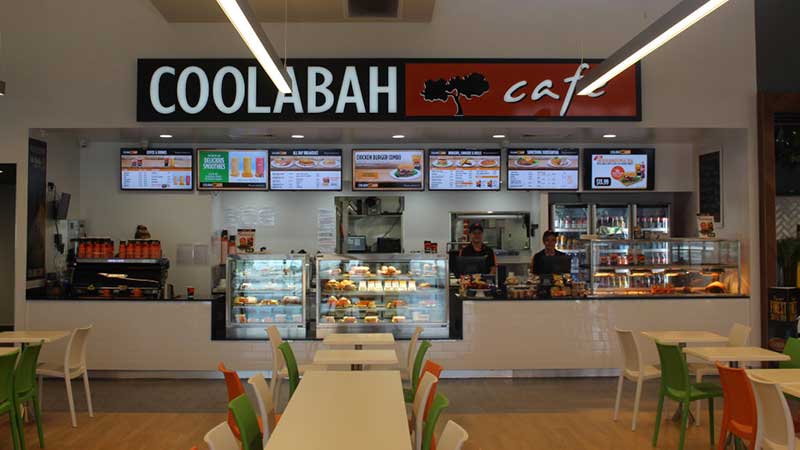 ---
Three Beans
Founded in: 2007
Franchising since: 2007
Franchise units: 23
Initial investment: $180,000 - $400,000
Royalty Fees: $500 per week
Three Beans is a cafe concept based on Ethically Sourced great tasting food and coffee. The company, established by James and Matt, goes with a vision to be at the forefront of food and coffee trends, delivering great tasting food that is underpinned by strong food values. All their food is additive and preservative free and has been sourced from suppliers that adopt strict animal welfare practices. Three Beans does not make a margin on the real estate, your rent is the rent that Three Beans pays for the café location, while weekly franchise fees are fixed fee (not a percentage of sales).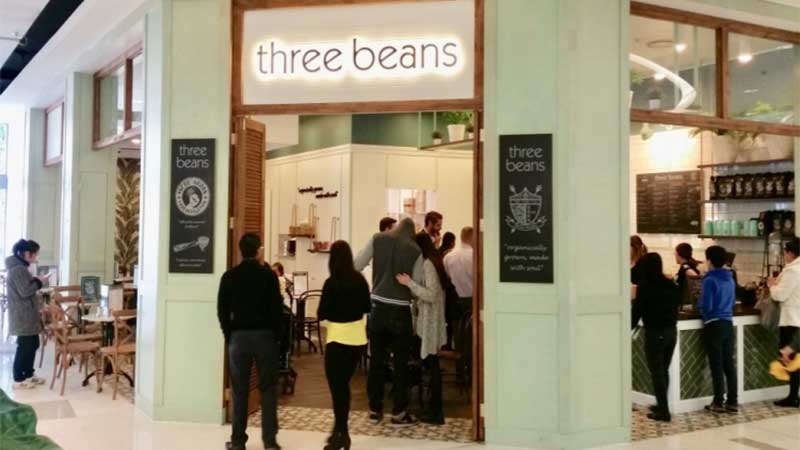 ---
Muzz Buzz
Founded in: 2001
Franchising since: 2004
Franchise units: 38
Franchise Fee: $25,000
Initial investment: From $150,000
Ongoing Royalties: 7%
Muzz Buzz is an Australian owned and operated drive-through coffee franchise chain that began its operations in Perth, Western Australia and is continuing to grow across Western Australia, South Australia, Victoria and Queensland. The company's site offers a wide of range of coffee and other winter warmers in different flavours and in a variety of sizes. Muzz Buzz franchising team supports partner's business at all stages from launch to successful sale of their Muzz Buzz.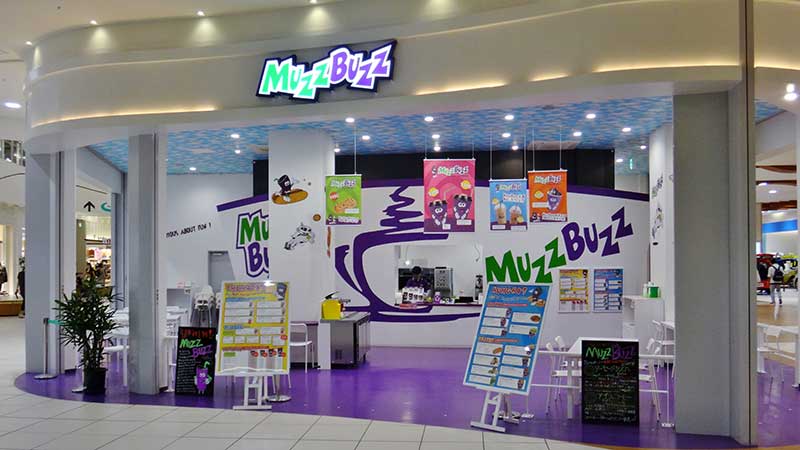 ---
Raw Energy
Founded in: 1998
Franchising since: 2008
Franchise units: 15
Initial investment: $330,000 – $370,000 +GST
Ongoing Royalties: 5%
Raw Energy, founded by Geoff and Liz Campbell in 1998, is Australia's leading health & lifestyle cafe franchise which uses fresh ingredients & serves nutritious food, juice & smoothies at their local cafes. After 10 years of successful operation and with proven systems and procedures the brand grew organically into a franchise model that is receiving a lot of attention.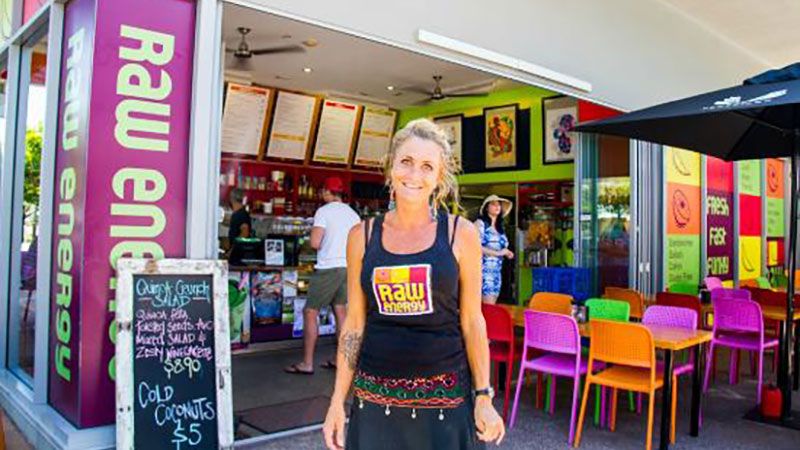 ---
View all cafe franchises
Want to advertise your franchise with us and successfully boost your business?
Please send us your request and we will get back to you shortly!
DIDN'T FIND WHAT YOU WANT?
ASK THE EXPERTS