10 Best Gym Franchise Opportunities in Saudi Arabia in 2023
Update: 04.11.2021
The trend for a healthy lifestyle and fit shape encouraged Saudis to do sports which influenced the growth of the demand for quality gym franchises. In order to show you what is going on on the market now, we have made a list of popular gym opportunities of franchising in Saudi Arabia. It consists of various concepts a one-of-its-kind pay-as-you-go gym, a health club chain, a health and wellness service, a kickboxing-themed fitness program, etc. Here is sure to be something special for you. In addition, our selection includes only the top 10 gym franchises in 2022 which have a great reputation, a famous brand name, and a long chain of successful franchisees. Become one of them!
Here are the top 10 Gym franchises in Saudi Arabia
In Shape By Laila
Franchise Fee: $34,000
Initial investment: $81,000
Royalty Fees: 6%
In Shape By Laila is a fitness center for women of all ages offering fitness solutions, nutrition and weight loss support in a fun, social and relaxed environment. Leila's journey began twenty-five years ago when she first got to know fitness and women's fitness in particular. She quickly ignited a passion for fitness that sent her on an amazing journey of self-discovery, and later, years later, how it affected the lives of many women. As such, her concept of a women's personalized gym offering quality personalized workout programs designed by women for women is the perfect solution for women's health and fitness with a name they can trust in an environment that is currently confusing and lacking in clarity.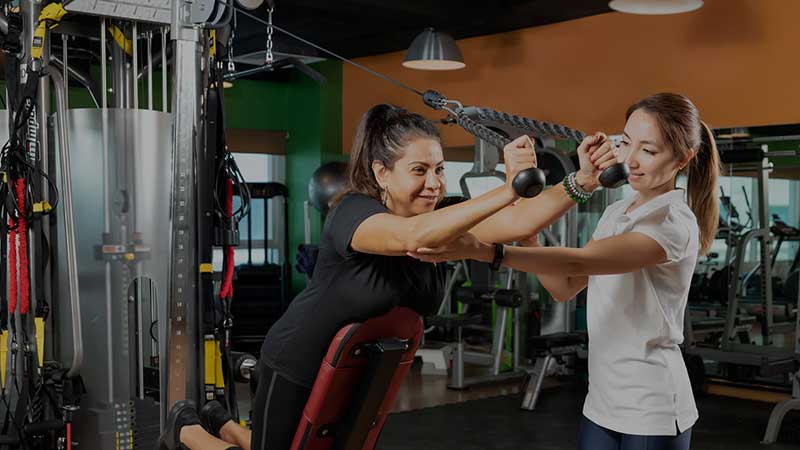 ---
CRYO
Initial investment: $500,000
°CRYO Science is a world class innovator and manufacturer of equipment for all cryogenic applications. °CRYO Science focuses on providing the world's safest cryotherapy treatments for mass commercial use with the sole purpose of enabling its clients to succeed in their industries, be it healthcare, sports, beauty or gastronomy.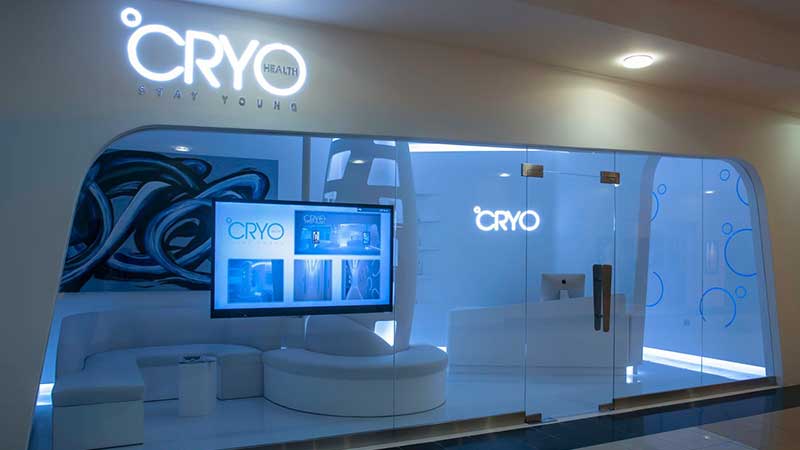 ---
Anytime Fitness
Founded in: 2001
Franchising since: 2002
Franchise units: 4000+
Initial investment: from $350,000
Royalty Fees: $549/m.
Anytime Fitness is a group of 24-hour health and fitness clubs headquartered in Woodbury, Minnesota, USA, with over 500 clubs and half a million members worldwide. When you choose the Anytime Fitness franchise, you are buying a unique culture that supports, nourishes and inspires your customers for a healthier, healthier future.
---
Gold's Gym
Founded in: 1965
Franchising since: 1980
Franchise units: 571
Initial investment: from $50,000
Royalty Fees: 5%
Gold's Gym is one of the most recognized names in the explosive 15.9 billion dollar fitness industry. Gold's Gym has expanded its fitness profile to offer all of the latest equipment and services including, group exercise, personal training, cardiovascular equipment, spinning, Pilates and yoga, while maintaining its core weight lifting tradition. Gold's Gym has a multi-level comprehensive training and support system that provides management training programs to franchisees. The ideal candidate for the Gold's Gym franchise opportunity is an individual or a group with business acumen and experience, and a passion for fitness.
---
9Round
Founded in: 2008
Franchising since: 2009
Franchise units: 790
Initial investment: from $99,675
Royalty Fees: 6%
At 9Round, we offer a kickboxing-themed fitness program that incorporates functional, interval, cardiovascular, and circuit training regimens. Own and operate your own 9Round club in a hands-on fashion. This model is perfect for you if you are a passionate entrepreneur who is ready to wake up and do what you love—making people stronger while working toward your business goals. Whether you're an owner-operator or a semi-absentee owner, our Franchise Business Coaches assist you as you get up and running and support you as your club matures.
---
Vivafit
Founded in: 2015
Franchising since: 2015
Franchise units: less than 10
Initial investment: From Rs 20 Lakhs
Royalty Fees: 5%
The Vivafit concept is to provide health and wellness in a pleasant environment with quick and easy workouts exclusively for women. Our mission is to motivate women to lose weight and feel better by developing exercise habits and healthy eating habits. Vivafit is looking for a franchisee to fulfill its mission "to help women lead healthier lives through exercise and nutrition. Proven international success, you can be sure of a high return on your investment for years to come.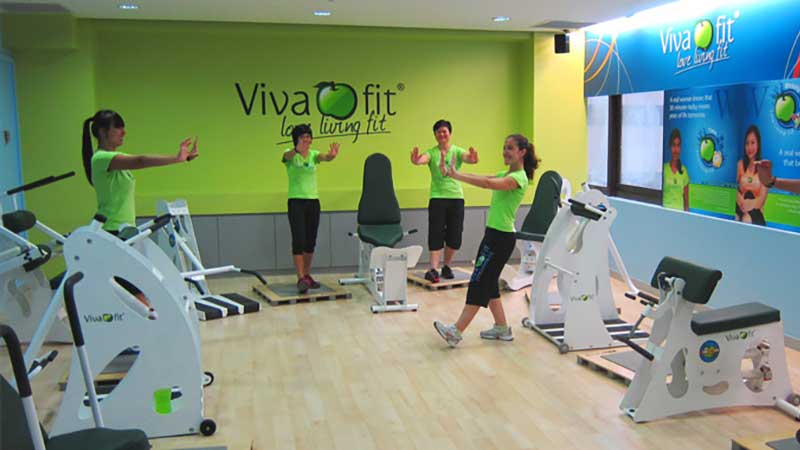 ---
Snap Fitness 24/7
Founded in: 2003
Franchising since: 2004
Franchise units: 1300+ worldwide
Initial investment: $160,000 - $320,000
Royalty Fees: $529/mo.
Snap Fitness is the world's fastest growing health club chain with a global presence of 2500 + clubs spread across US, Canada, Mexico, Australia, New Zealand, England, Egypt and India. Snap offers a more sustainable alternative to traditional `big box` health clubs with lower investment (operational) costs and much better returns. With a focus on providing members with the best equipment, guidance, and value-added services to help them achieve results, Snap Fitness is a global leader in fitness franchises.
---
Club Pilates
Founded in: 2007
Franchising since: 2012
Franchise units: 360+ Worldwide
Initial investment: $220,295 - $310,745
Royalty Fees: 7%
The Club Pilates is the largest premium network of group Pilates studios in the world. Club Pilates is providing best-in-class Pilates equipment, instructors and education while incorporating sophisticated digital technology platforms to enhance the member experience and deliver an engaging, impactful workout. Club Pilates is breaking down the traditional barriers to Pilates by offering franchise opportunities to make the method accessible to more people, both financially and geographically.
---
CycleBar
Founded in: 2014
Franchising since: 2015
Franchise units: 150
Initial investment: $284,350 - $497,150
Royalty Fees: 7%
CycleBar is the largest network of Premium Indoor Cycle Studios in the world, with more than 200 locations slated to open throughout 2020. As the FIRST and ONLY premium indoor cycling fitness concept offered as a franchise opportunity, CycleBar was built to LEVERAGE this existing awareness and demand in every market and provide a business opportunity for entrepreneurs to enjoy an exceptionally high margin business that is relatively simple to operate. CycleBar is the first and only truly premium experiential fitness concept offered in franchising. CycleBar leverages current markets to capitalize on a proven industry for exceptional success worldwide.
---
Gym99
Founded in: 2017
Franchising since: 2017
Franchise units: 10-20
Initial investment: $100,000 - $500,000
Gym99 is a unique and one-of-its-kind gym concept, introduced for the first time in India by Body Building india, a dedicated pay-as-you-go gym concept. Gym99 would operate as a complete fitness destination for enthusiasts where one can walk-in, buy per-hour fitness sessions and workout, right away.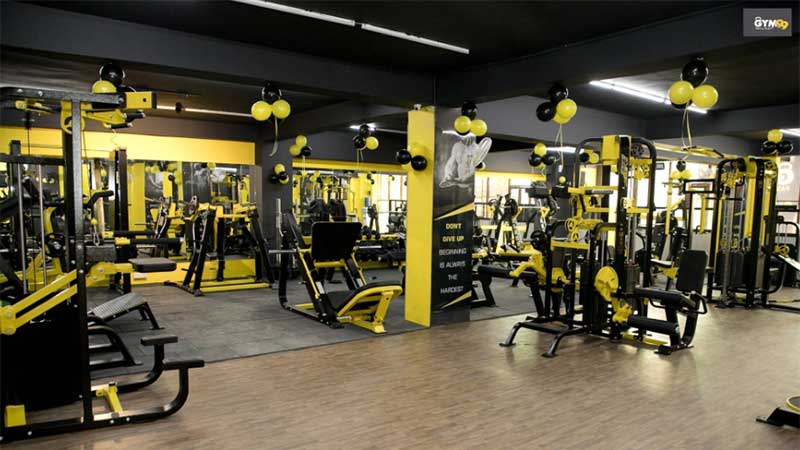 ---
View all gym franchises
Want to advertise your franchise with us and successfully boost your business?
Please send us your request and we will get back to you shortly!
DIDN'T FIND WHAT YOU WANT?
ASK THE EXPERTS