Best Tea Franchise Business Opportunities in Saudi Arabia in 2023
Update: 04.11.2021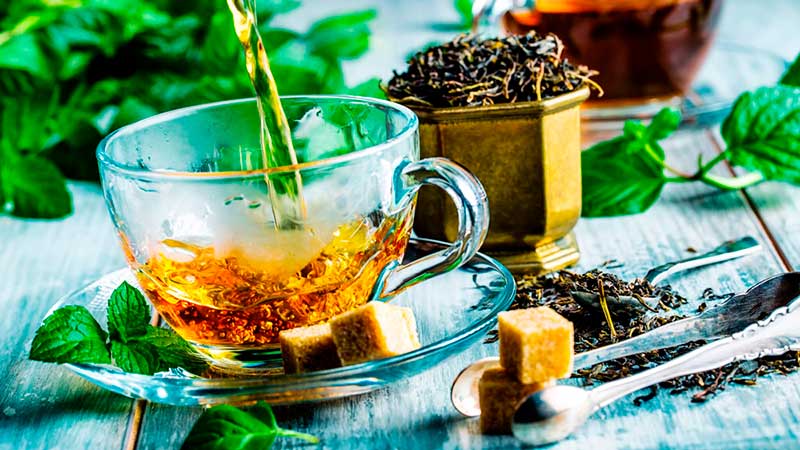 Saudis of all ages and income levels like to drink hot tea. Black tea is traditionally considered to be a necessary purchase and it showed sales growth in 2020. Therefore, tea franchise market is quite saturated by high investment as well as cheap offers. We have made the list of popular tea franchise opportunities in Saudi Arabia which includes the brands for various budget. These are the best tea franchises with years of experience on the market and proven business strategies. The choice of concepts is abundant. Pick up the idea among bubble tea cafes, specialty tea shops, premium hot and cold beverage concepts, etc. Find out more about top 10 tea franchises for 2022 here.
Here are the top 10 Tea franchises in Saudi Arabia
Tea Club
Founded in: 2007
Franchise Fee: $50,000
Initial investment: $523,000 - $855,000
Royalty Fees: 6%
The Tea Club, founded in Bahrain in July 2007, is an upscale tea shop, with a wide range of high quality teas in 60 different flavors drawn from 1,000 teas, herbs and roots, making up over 3,000 tea blends from Sri Lanka, China, Japan, India, Nepal and South Africa. In addition to high quality tea, the Tea Club offers a fusion menu that combines world cuisine with traditional methods and the latest technology, offering delicious dishes and pastries. In addition, it offers tea and accessories sales where customers can buy all tea products, pure porcelain tea sets, pure porcelain cups, mugs, pots, strainers and more.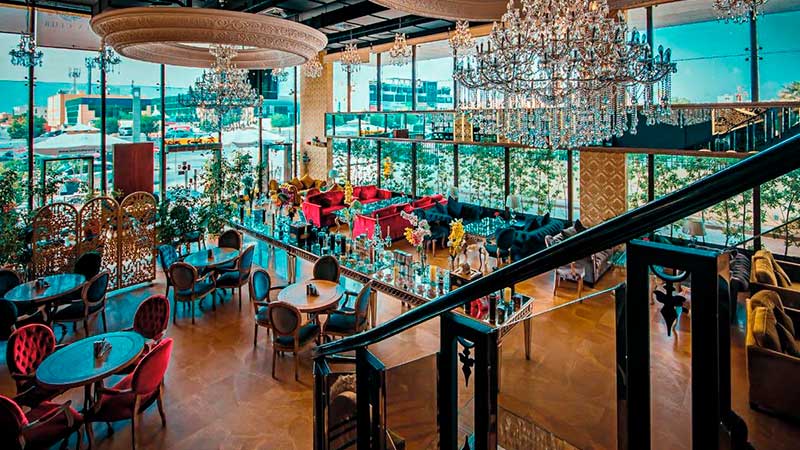 ---
Filli Cafe
Founded in: 1991
Franchise Fee: $20,000
Initial investment: $100,000
Royalty Fees: 6%
Each Zafran Filli outlet has its own proprietary blend prepared by a team of experts. Unlike other tea companies, Filli is focused on delivering a unique flavor that is now associated with their brand. The blending process is performed by experts who are masters of tasting, who understand the process better than anyone else. Filli Café currently serves 17 of the best locations in Dubai and aims to be a leader in the concept of specialty tea. Filli Cafe caters to low, middle and high income multicultural clients.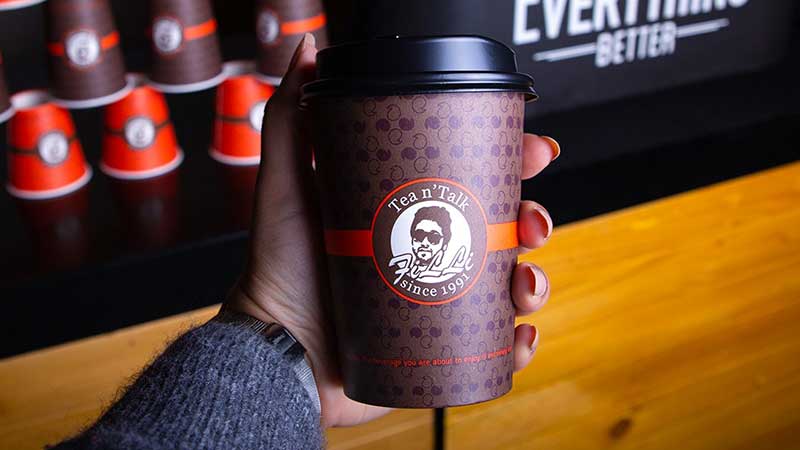 ---
Five Leaves
Founded in: 2011
Emdahaat for Trading was established in 2011 in Riyadh Saudi Arabia aiming for the highest standards & quality of the food and beverage to serve the regional markets. Throughout the years, Emdahaat has actively represented leading international brands in high end tea, juices and other products. In 2019 and with its rich experience and tea passion, Emdahaat has launched its own high-end brand Five Leaves as the first Saudi fine tea and continues to represent its international brands in juices and other products.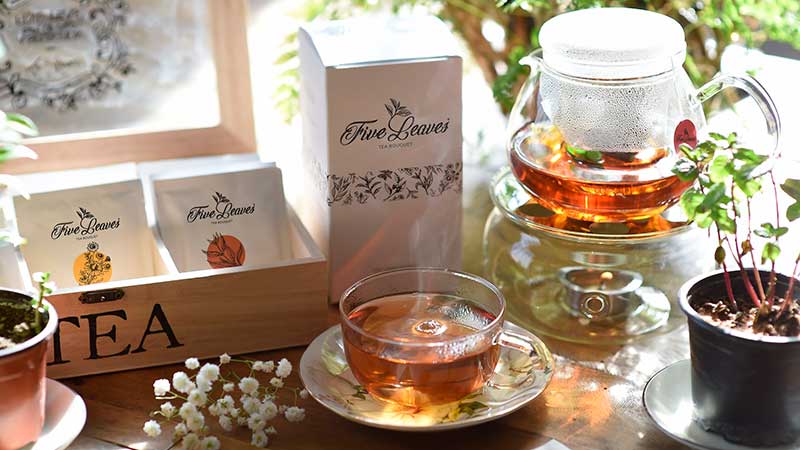 ---
Chatime
Founded in: 2005
Franchising since: 2009
Franchise units: 90
Initial investment: $250,000 - 350,000 + GST
Royalty Fees: 5%
CHATIME is a well-known tea drinks franchise with nearly 1000 stores in 80 cities on four continents around the world. The company is growing rapidly and on average we open a new store every month. CHATIME CAFÉ LLC is now franchised in the following countries: UAE, Oman, Qatar, Bahrain, Kuwait, Saudi Arabia and Iran.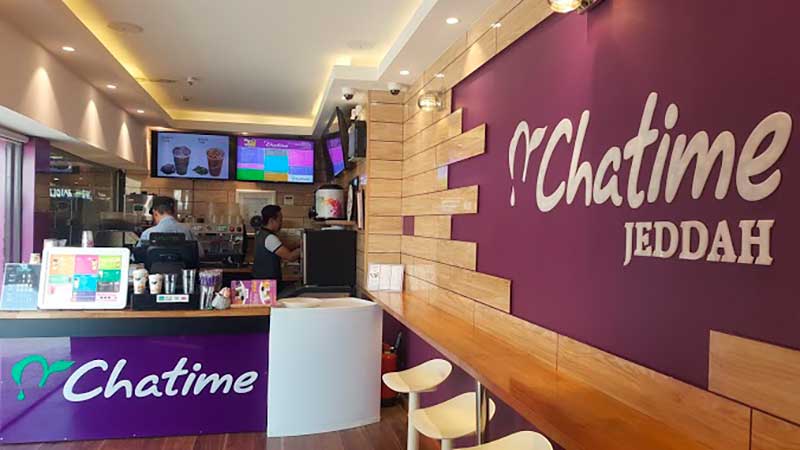 ---
Joffrey's Coffee & Tea
Founded in: 1984
Since opening its first store, Joffrey's Coffee & Tea Company has built an unconditional reputation for supplying the finest coffees and teas in the world. In 1999, Joffrey's positioned itself as the supplier of the world's finest specialty coffees. Joffrey's is renowned not only for its outstanding specialty coffees, but also for its wide range of gourmet teas imported from all over the world.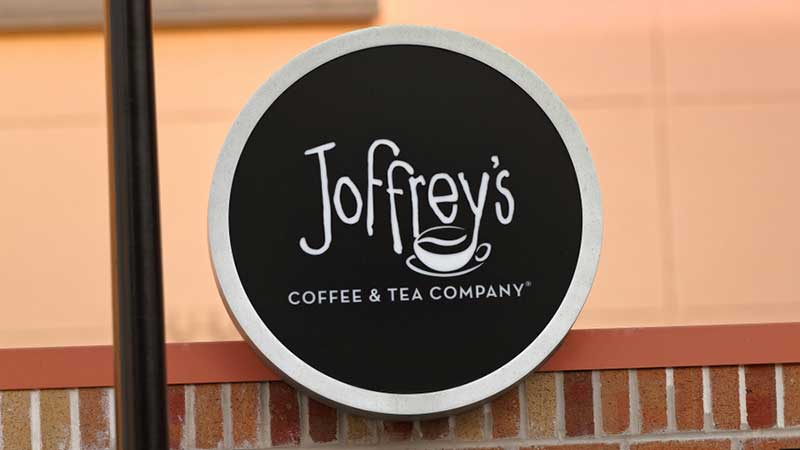 ---
Mooboo
Founded in: 2012
Initial investment: $54,100
Royalty Fees: $40,600 per year
Mooboo specializes in bubble teas with a wide variety of flavors, from honeydew, jasmine milk, chocolate, rose guanying and fresh tea. Plus, there are also flavors of a variety of fruits including melon, apple, lychee, passion fruit, peach, pineapple, and more! With over 1000 flavors to choose from, shoppers Mooboo never get tired of coming back and trying new flavors.
---
Sharetea
Founded in: 1992
Initial investment: $101,600
Franchise Fees: $25,200
Sharetea was established in 1992 in Taipei, Taiwan with a focus on black tea. Since then they have branched out to Canada, U.S., UK, Singapore, Australia, Singapore and Indonesia with more than 500 stores. The franchise helps franchisees select the right location and there is a lot of room for negotiation regarding where one can open.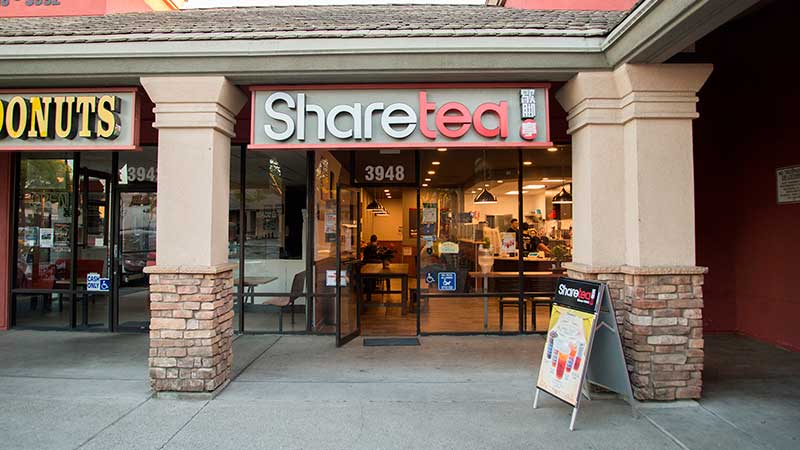 ---
TeaGschwendner
Founded in: 1978
Franchising since: 1980
Franchise units: 130+
Initial investment: $165,000 - $350,000
Ongoing Royalty Fee: 3%
TeaGschwendner is the specialist for premium loose leaf tea and market leader in the specialty tea shop retail business in Germany. Having been in the franchise business for nearly 40 years now, TeaGschwendner operates more than 130 specialty tea shops in Germany and overseas, in countries such as the U.S.A., Kuwait, Saudi Arabia, Austria, and Luxembourg. The brand's franchise partners offer nearly 350 tea varieties mainly available in organic quality, in specialty shops with an average size of 50 square meters.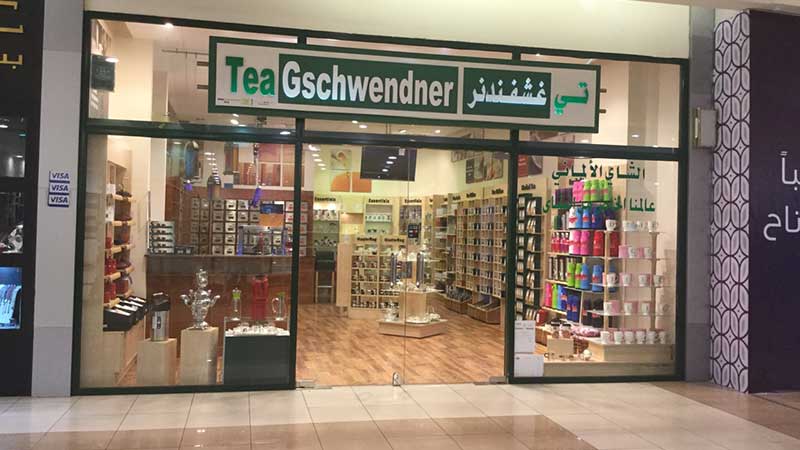 ---
Café2go
Initial investment: $85,300
Franchise Fee: $21,300
Royalty Fees: 5%
Café2go offers a wide variety of premium quality hot and cold drinks, including tea, coffee, smoothies and juices. Café2go is a pioneer in serving a variety of hot and cold drinks, gelatos, yoghurts, sandwiches and fresh camel milk baked goods served under our Camellos brand. Cafe2go promises to deliver the most delicious coffee and the freshest food combined with the best service. Café2go has offices in the UAE, Libya and Qatar with plans for rapid expansion in the Middle East and around the world.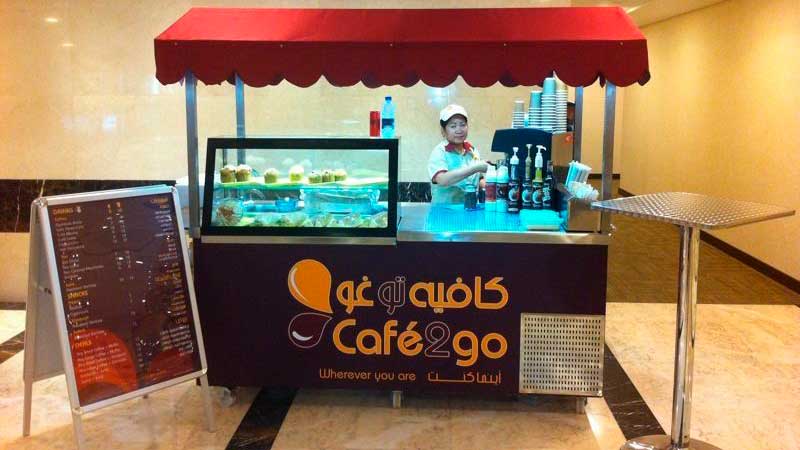 ---
Gong Cha
Founded in: 2006
Gong Cha was founded in 2006 in Taiwan. The brand currently operates in 17 countries with over 1,000 franchised stores thanks to its rapid expansion strategy. The company recently unveiled its five-year expansion plan as the brand plans to expand into overseas markets such as the US, Singapore, Saudi Arabia and India.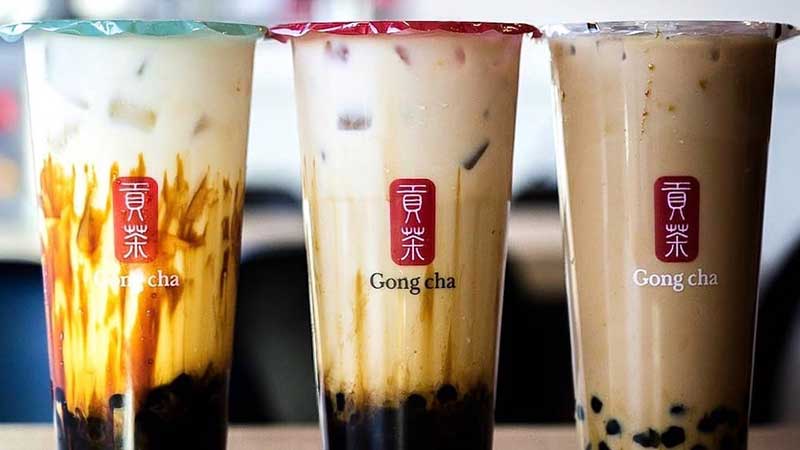 ---
View all tea franchises
Want to advertise your franchise with us and successfully boost your business?
Please send us your request and we will get back to you shortly!
DIDN'T FIND WHAT YOU WANT?
ASK THE EXPERTS