Best 10 Coffee Franchise Businesses For Sale in Saudi Arabia in 2023
Update: 04.11.2021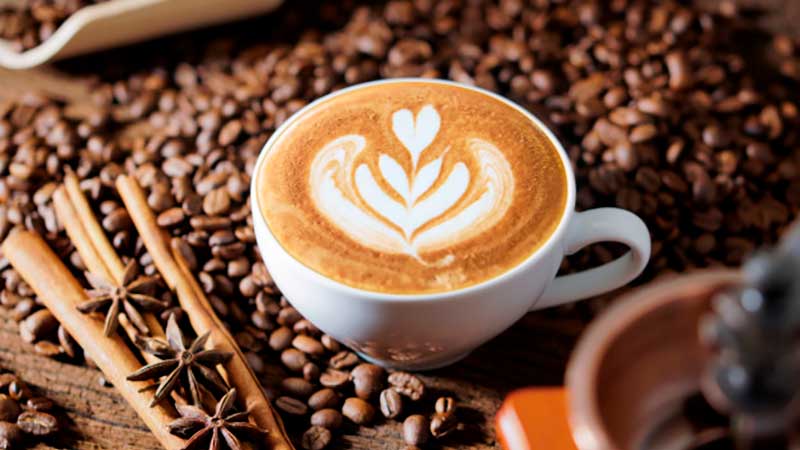 For the last several years Saudi Arabia got the name of the fastest-growing coffee market in the Middle East. Coffee is a traditional drink in the kingdom, hence quite popular among the citizens. The list of popular сoffee franchise opportunities in Saudi Arabia includes coffee shops and cafes of world-known as well as local brands. Browse our selection of the best сoffee franchises if you`d like to join one of the most profitable businesses. Besides the famous brand name, the franchisors offer favourable conditions, successful business approaches, constant trainings and consistent support to their partners.
Here are the top 10 Coffee franchises in Saudi Arabia
Grano Coffee
Founded in: 2016
Franchise Fee: $10,600
Royalty Fees: 7%
Grano Coffee was founded with a simple mission - to serve the best coffee in the most comfortable environment. Grano Coffee combines a unique and stylish ambiance for its customers with comfortable sofas, mouth-watering snacks, an extensive coffee menu and wireless internet access for those looking to surf while they relax. Grano Coffee has moved away from the usual practice of providing customers with the Internet using desktop computers and began providing laptops as part of its services for convenience. Grano Coffee offers a wide selection of drinks, salads and sandwiches to suit every taste using the highest quality materials.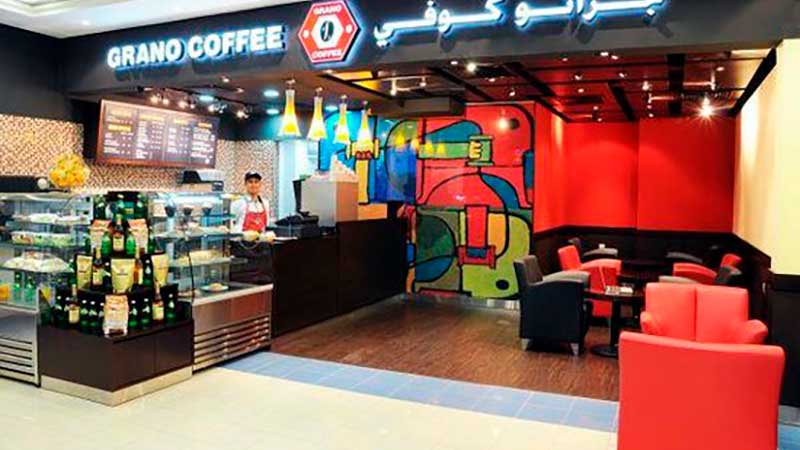 ---
Maison Samira Maatouk
Founded in: 1960
Initial investment: $20,000
Royalty Fees: 6%
In 1960, Mahmoud Maatuk, the father of Samira Maatuk, a pioneering coffee enthusiast, opened the first Maatouk Maison du Café in Azaria, downtown Beirut. Specializing in freshly roasted premium coffees with unique blends, the cafe has become widely known for its excellent beers and pastries. Samira Maatouk Factories factories collect coffee directly from exotic coffee cultures from around the world, because only the best beans can provide the most aromatic and delicious coffee.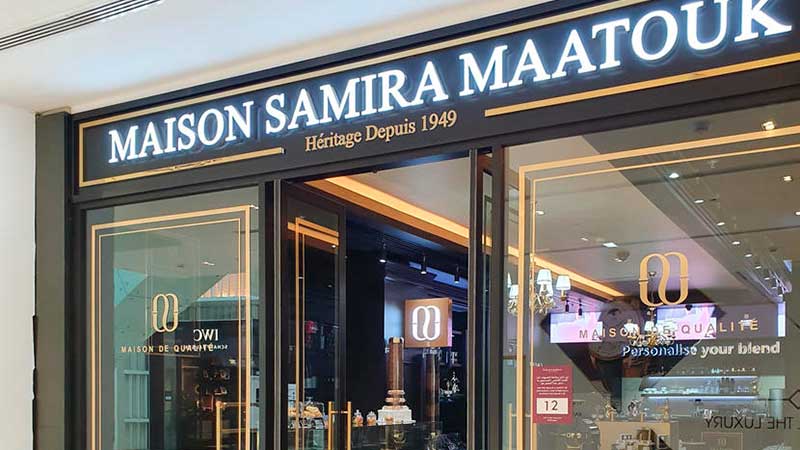 ---
Cafe Liwan
Founded in: 2008
Initial investment: $18,700
Royalty Fees: 4,5%
Café Liwan is a chain of cafes where Western and Middle Eastern flavors are perfectly combined. The theme develops around Middle Eastern culture. The company has been on the market since March 2008. Café Liwan wants to popularize the Saudi brand and develop its business following the best world practices in work. Liwan Cafe offers caffeinated and decaffeinated cold and hot drinks, as well as sumptuous pastries such as cheesecake and delectable sandwiches, as well as several traditional regional drinks such as Arabic coffee.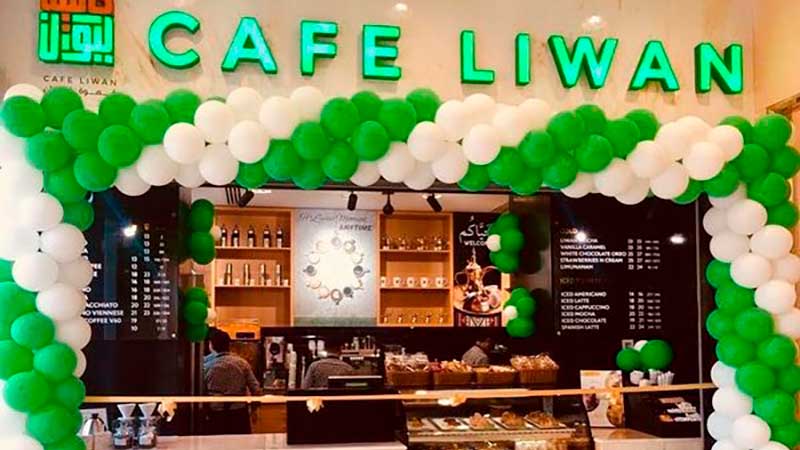 ---
Coffeöl
Founded in: 2001
Franchise Fee: $25,300
Initial investment: $81,000
Royalty Fees: 6%
Founded in 2001 as a joint between a Singaporean businessman and a Thai coffee aficionado. Coffeöl served its first cup of coffee under the name Mr. Bean, as a privately owned and operated coffee boutique. Mr. Bean provided a welcoming and familiar coffeehouse experience that chain coffeehouses were, and still are, unable to offer. Over the last decade, Mr. Bean has attracted and grown a loyal base of dedicated customers that all have one thing in common – a genuine love for coffee.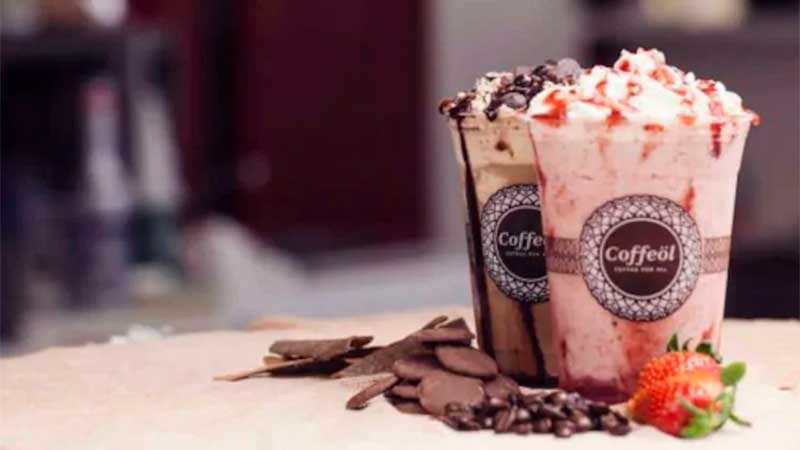 ---
Public Cafe
Initial investment: $24,000
Royalty Fees: 5%
Public Café is a coffee shop located in the heart of Dubai, UAE. The Public Café, with its unique blend of coffees and baked goods, will appeal to coffee lovers as well as hearty and delicious food lovers. The unique atmosphere of the Public Café is ideal for business meetings, as well as before and after training.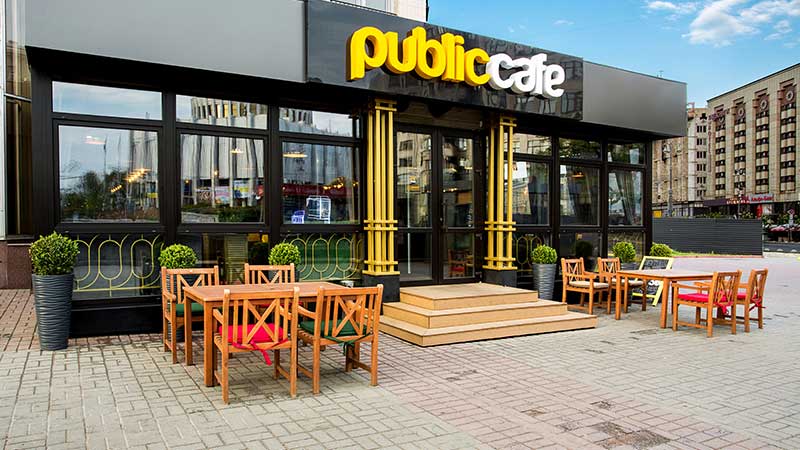 ---
GOSSIP CAFE & DESSERTS
Founded in: 2013
Franchise Fee: $88,000
Initial investment: $212,000
Royalty Fees: 6%
GOSSIP CAFE & DESSERTS was created out of a need to fill a gap for the hip and stylish retail F&B brand with modern Emirati roots; a brand that not only satisfies clients' taste buds, but also creates a visually stimulating dining experience with an emphasis on art and fashion. Hence, GOSSIP CAFE & DESSERTS was born – a one-of-a kind culinary boutique that fuses traditional Emirati flavors into contemporary American cuisine to create gourmet food and unprecedented desserts.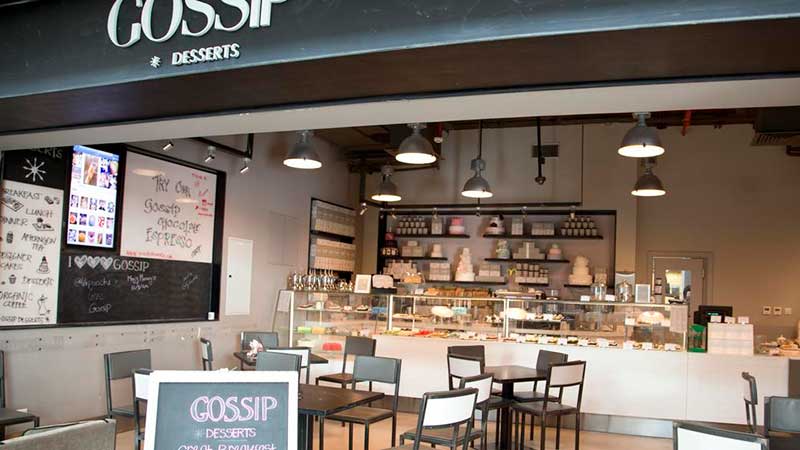 ---
Gerard
Founded in: 1981
Initial investment: $32,000
Royalty Fees: 6%
Gerard Cafes is one of the most popular coffee shops in the United Arab Emirates, known for its atmosphere, unique coffees and pastries. Gerard Cafe, besides a variety of products, offers French-style coffee and pastries. Gerard Cafe stresses the importance of offering the customer an authentic quality coffee and product, starting with the selection of green coffee beans, roasting and serving unique aromatic coffee and croissant. The first pastry shop was opened in 1981 in Dubai. Today in the United Arab Emirates there are 8 retail outlets located in prestigious locations.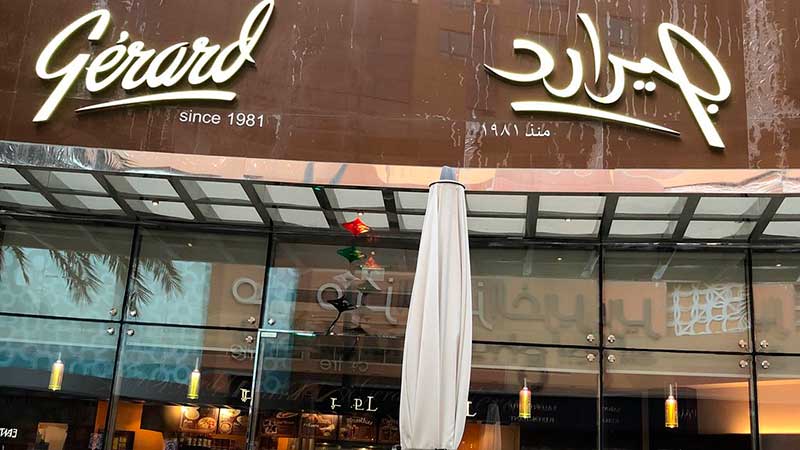 ---
Coffee-Bike
Founded in: 2010
Franchising since: 2011
Franchise units: More than 220
Initial investment: From $73,000
Royalty Fees: 6%
Coffee-Bike is one of the fastest growing coffee companies in Europe. More than 220 Coffee-Bike franchise partners create high quality organically certified specialty coffee in 18 countries including Dubai (UAE), Hungary, India, Kuwait, Luxembourg, Netherlands, Qatar, Romania, Saudi Arabia, Turkey and the United Kingdom. With its self-sufficiency, Coffee-Bike has an advantage over local stores because mobility means flexibility. Coffee-Bike can get to unconventional places while offering a wide variety of products, just like a local coffee shop.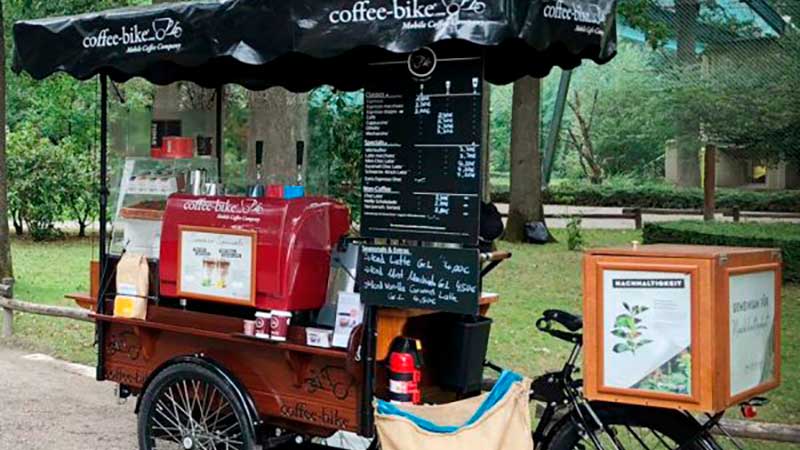 ---
Triple Two Coffee
Founded in: 2016
Initial investment: From $34,000
The first Triple Two opened in 2016 inside Brunel Center, Swindon, and 4 months later, a 3,000 square foot flagship store appeared. The mission of the company is to provide the best freshly prepared food and the highest quality coffee under one roof, with particular attention to the quality of customer service on every visit. Triple Two Coffee is freshly ground coffee with every shot through a temperature-controlled coffee machine! All of this is managed by a passionate staff, each of whom is a Triple Two Coffee Master, after careful training and constant evaluation.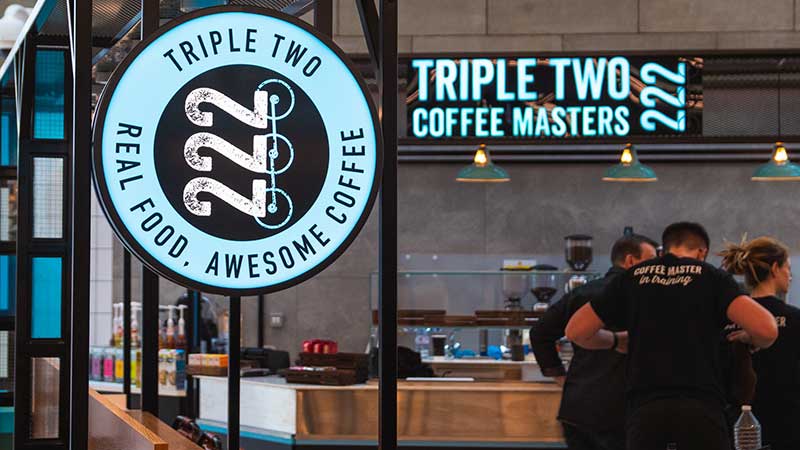 ---
CAFÉLAVISTA
Initial investment: From $4,100
CAFÉLAVISTA is a fully managed coffee rental franchise company that pioneered a revolutionary business model that operates in the established, multi-billion dollar 2Go hot and cold beverage market unattended in the retail (vending) market.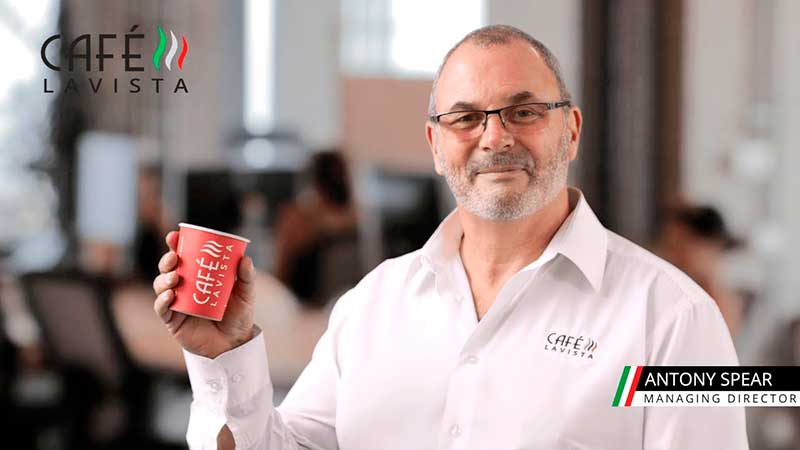 ---
View all сoffee franchises
Want to advertise your franchise with us and successfully boost your business?
Please send us your request and we will get back to you shortly!
DIDN'T FIND WHAT YOU WANT?
ASK THE EXPERTS