The Best 10 Pizza Franchise For Sale in Saudi Arabia for 2022
Update: 04.11.2021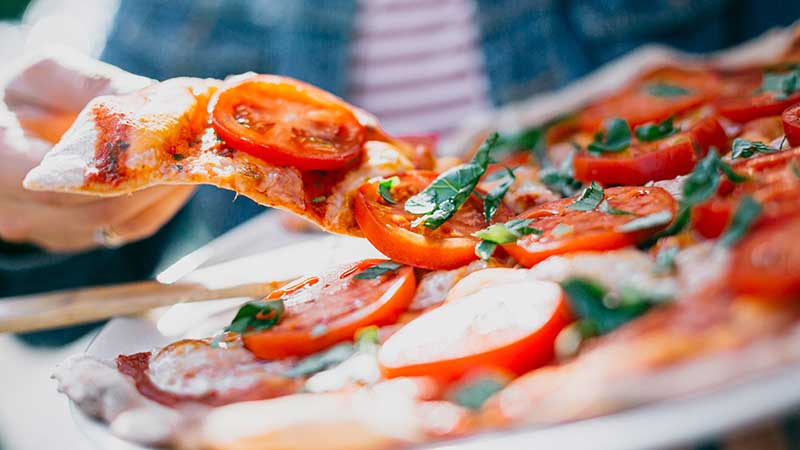 The pizza market in Saudi Arabia is growing in sales driven by ever increasing demand from its population. The world leading franchise chains like Domino's Pizza, Papa John's, Pizza Hut, Little Caesars Pizza and others are extending their brand in the kingdom. They offer absolutely great conditions for their franchisees as well as constant support, trainings, marketing and management approaches to running the business. Take a glance at the list of popular pizza franchise opportunities in Saudi Arabia, we have made for you. It includes various interesting concepts starting from Italian pizzeria and finishing with artisanal pizza cafe. Choose the best business for you here!
Here are the top 10 Pizza franchises in Saudi Arabia
Domino's Pizza
Founded in: 1960
Franchising since: 1967
Franchise units: 15,000+
Initial investment: $119,950
Royalty Fees: 5,5%
Founded in 1960, Domino's Pizza offers a proven business model with a rich history in franchising. We sell more than 1 million pizzas a day and drive over 10 million miles a week. Domino's is one of the most widely recognized consumer brands in the world. We continue to reinforce our brand with extensive advertising through television, radio, print and web-based promotions. We work together with our franchisees aggressively testing new menu items and promotions that deliver winning results. Domino's offers in-store and classroom training and support for new and existing franchisees focusing on your operations and your business.
---
800PIZZA
Founded in: 2007
Franchise Fee: $20,000
Initial investment: $90,000
Royalty Fees: 4%
800PIZZA is an Italian brand that has successfully expanded into the ever-changing landscape of the UAE, opening several branches serving millions of customers. The mission of 800PIZZA from the very beginning is to constantly serve exceptional Italian pizza, light, thin and crispy, made from excellent ingredients in the traditional Roman way in a wood-fired oven. The custom-made pizza ovens are made and sourced from Italy and from the special wood used to create this unique wood-burning oven flavor.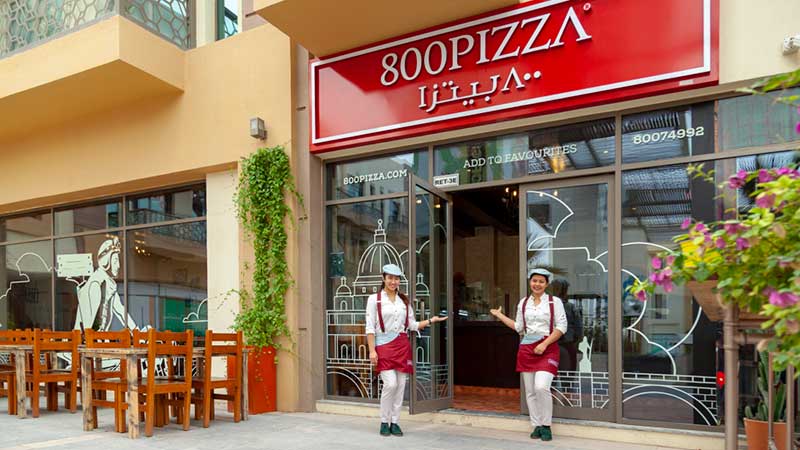 ---
Mambo Pizza
Founded in: 1995
Franchise Fee: $28,000
Initial investment: $112,000
Royalty Fees: 5%
Founded in 1995 in France, Mambo Pizza has achieved strong success by differentiating itself from the competition by offering superior product quality and speed of service. Thanks to the high quality pizza, as evidenced by the 5th place at the Pizza World Championship in Italy, the owner of Mambo Pizza has chosen Dubai for his next expansion. Mambo Pizza's goal is to become one of the leading pizza concepts and to spread this concept throughout the Gulf, Middle East and beyond.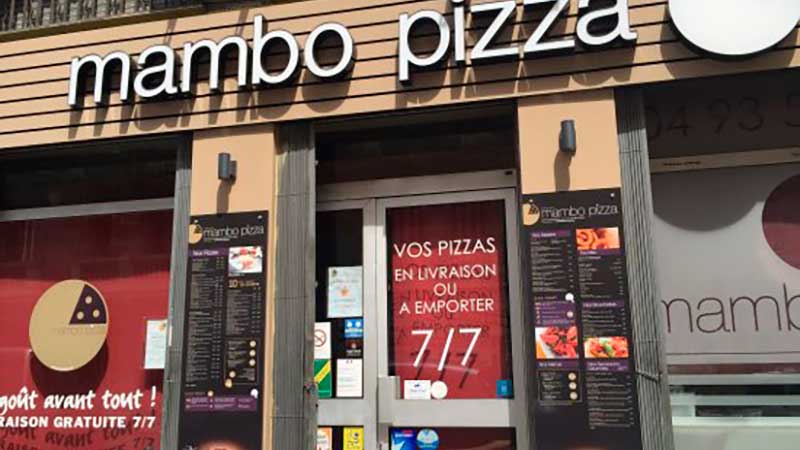 ---
Papa John's
Founded in: 1985
Franchising since: 1986
Franchise units: 4,702
Initial investment: from $130,120
Royalty Fees: 5%
Papa John's is an American pizza restaurant franchise and the fourth-largest pizza delivery chain in the U.S. Papa John's is focused primarily on takeout and delivery rather than in-store dining. Papa John's Pizza is a simpler and often more profitable investment compared to other franchises and is one of the cheapest restaurants to franchise.
---
Pizza Hut
Founded in: 1958
Franchising since: 1959
Franchise units: 17,120
Initial investment: $297,000
Royalty Fees: 6%
Pizza Hut is a leading American restaurant chain. Though pizza is unsurprisingly the most ordered food item on the menu, the menu also features a wide selection of pasta, wings, sides, desserts, drinks, and calzones. Pizza Hut selects franchisees with solid restaurant or retail management experience. Owners must commit to opening at least two locations and ideally have eyes to open at least five Pizza Huts in as many years.
---
Blaze Pizza
Founded in: 2012
Franchising since: 2012
Franchise units: 227
Initial investment: from $454,400
Royalty Fees: 5%
Blaze Pizza, the recognized world leader in fast, artisanal pizza, is looking to add to our team of top-tier franchise partners. Recently ranked as the number one pizza brand in America in a leading consumer poll and as the number one brand of the year by Fast Casual magazine in 2017, we're excited to be opening up several new major markets to fuel our expansion. Our Franchise Development Team is ready to meet with experienced multi-unit developers in Dallas, Cleveland, Houston, San Francisco, Philadelphia, Virginia and Indianapolis.
---
Volare Pizzeria
Franchise Fee: $31,200
Initial investment: $125,000
Royalty Fees: 6%
Volare is a New York-inspired Italian pizzeria that brings a touch of 20th century New York magic to a timeless authentic Italian vibe. The dining experience at Volare Pizzeria is complemented by a little bit of The Godfather movie zest paired with lots of jazz, fresh Italian herbs, organic Himalayan salt, premium Italian flour, great imagination and a custom stone pizza oven.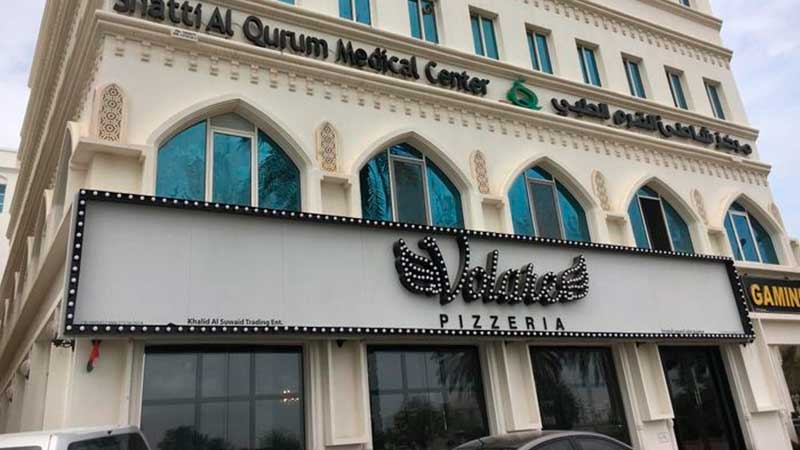 ---
Broccoli Pizza & Pasta
Founded in: 2011
Franchise units: 50+
Initial investment: $160,000 to $ 360,000
Royalty Fees: 6%
Broccoli Pizza & Pasta is a specialized pizza and pasta concept where food is prepared fresh on the spot. The pizza dough, pasta along with their sauces is freshly made in the store. The menu presents a wide selection of pizza, pasta and salads inspired from all around the globe. The company had put years into researching the markets around the world with the aid of PICO International. Broccoli's business model allows for expansion by directly operating the business or via managing staff.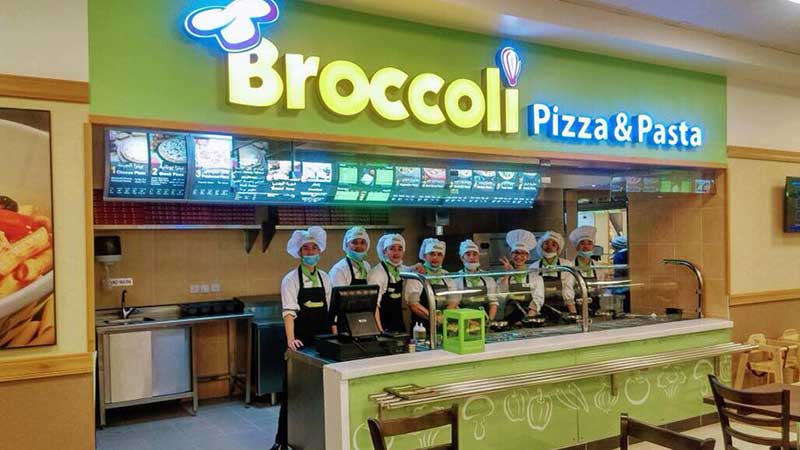 ---
Itzza Pizza
Founded in: 2006
Franchising since: 2014
Franchise units: 5-10
Initial investment: From $250,000
Royalty Fees: 5%
Itzza Pizza is the preferred dining neighborhood pizzeria serving signature Brick oven wood fried pizza. Itzza Pizza's mission is to consistently serve fresh product in a casual non-traditional atmosphere while upholding the promise of quality and good taste. Itzza Pizza's goal is to be one of the leading pizza concepts, and intend to spread the concept in the GCC, MENA Region and beyond. Itzza Pizza aims to achieve optimal return on investment and value growth in the industry.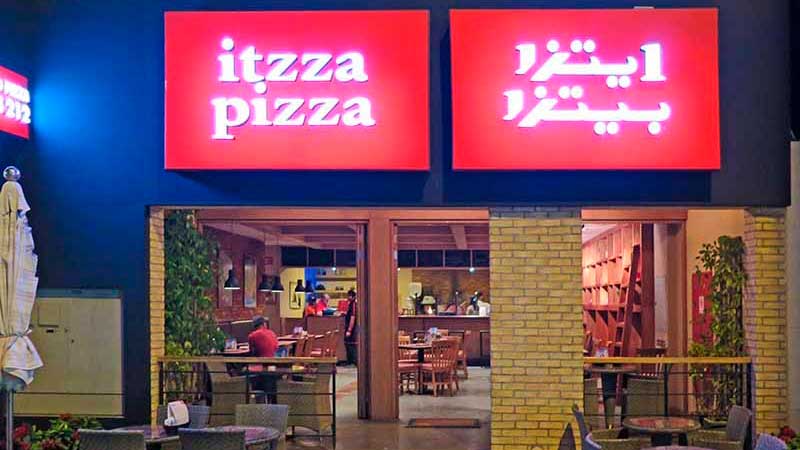 ---
Little Caesars Pizza
Founded in: 1959
Franchising since: 1962
Franchise units: 3500 worldwide
Initial investment: $221,000 - $654,000
Royalty Fees: 6%
Little Caesars Pizza is the third largest pizza chain in the world and is currently operating in 24 countries and territories worldwide, including all 50 U.S. states, all 32 states in Mexico, and from coast-to-coast in all 10 of Canada's provinces. With aggressive expansion plans to bring the iconic pizza brand to more countries within the Middle East and beyond, Little Caesars Pizza is seeking multi-franchise unit area developers. The franchisor does not offer direct or indirect financing and does not guarantee a franchisee's note, lease or obligation.
---
View all pizza franchises
Want to advertise your franchise with us and successfully boost your business?
Please send us your request and we will get back to you shortly!
DIDN'T FIND WHAT YOU WANT?
ASK THE EXPERTS