The 10 Best Bakery Franchises For Sale in Saudi Arabia in 2023
Update: 04.11.2021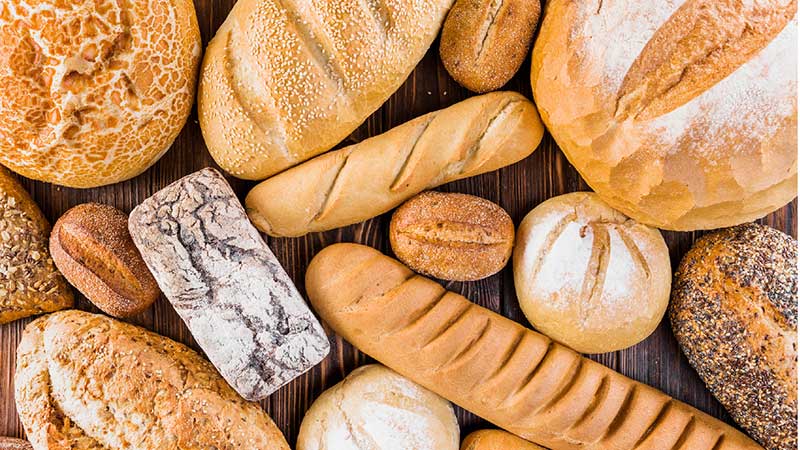 The list of popular bakery franchise opportunities in the Saudi Arabia could be of interest for you if you are looking for trustworthy profitable business concept to invest into. We have selected the brands with impeccable reputation and huge experience in franchising. The top 10 bakery franchises for 2022 are available for new franchisees. They are offering good conditions for cooperation, quite low entry costs, a famous brand name, and constant support at running the business. What is the most interesting idea for you? Would you like to deal with a muffin bakery shop, or take-out café-bakery, or coffee shop business? Pick up the best concept for you here!
Here are the top 10 Bakery franchises in Saudi Arabia
Clinton Street Baking
Founded in: 2001
Franchising since: 2013
Initial investment: $78,600
Royalty Fees: 6%
The company began as a simple bakery on the Lower East Side in 2001 by a team of husband and wife Dede Lachman and Neil Kleinberg. In 2013, Clinton Street entered the international market by opening an office in Tokyo, and in 2014, the number one location in the Middle East in Dubai. Since then, additional locations have opened in Singapore, Bangkok and second locations in Tokyo and Dubai, showcasing global appreciation for the amazing food that Clinton Street has to offer.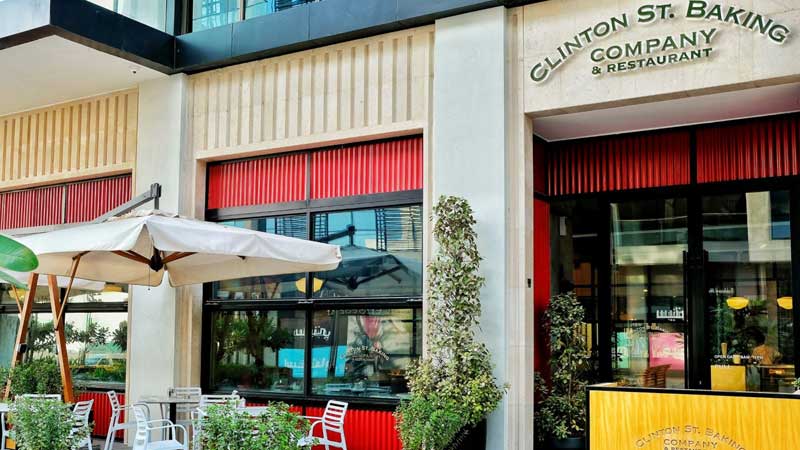 ---
A Cup of Cake
Initial investment: $22,600
Royalty Fees: 6%
The Cup of Cake shop offers visitors their favorite cakes in small guilt-free versions. The uniqueness of this concept is that it is the only muffin bakery shop with a daily selection of over 22 flavors. Baked daily fresh with the highest quality ingredients and ready to eat on the go. The store also sells your favorite cookies and cakes. In addition, A cup of Cake designs nutrition-friendly versions of cupcakes (sugar free, gluten free, vegan).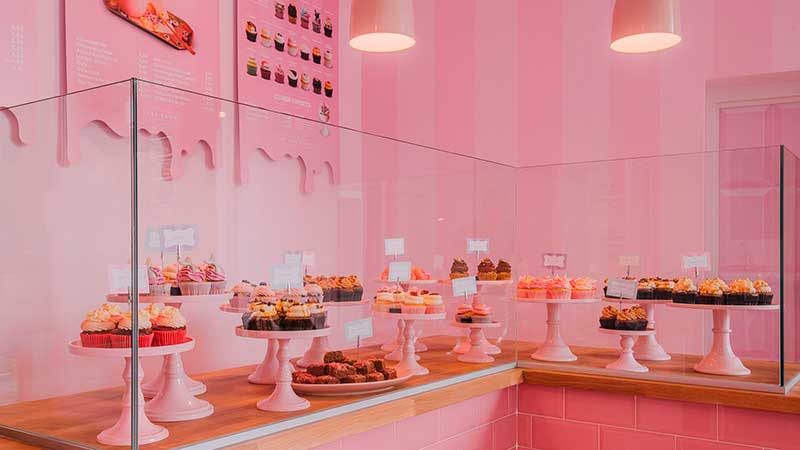 ---
Munch Bakery
Franchise units: 12
Initial investment: $13,300 - $24,000
Royalty Fees: 6%
Sweet-oriented Munch Bakery. Munch Confectionery is specialized and renowned for the variety of flavors of muffins, cakes and custom muffins. The variety of products includes cheesecakes, cakes, biscuits, brownies, English pastries, loaves, mini tarts, mini cheesecakes, round cakes and our exclusive line of sweets. Munch Bakery is unique in its products, store interior and branding strategy. Munch Bakery's goal is to become the leading bakery in the region.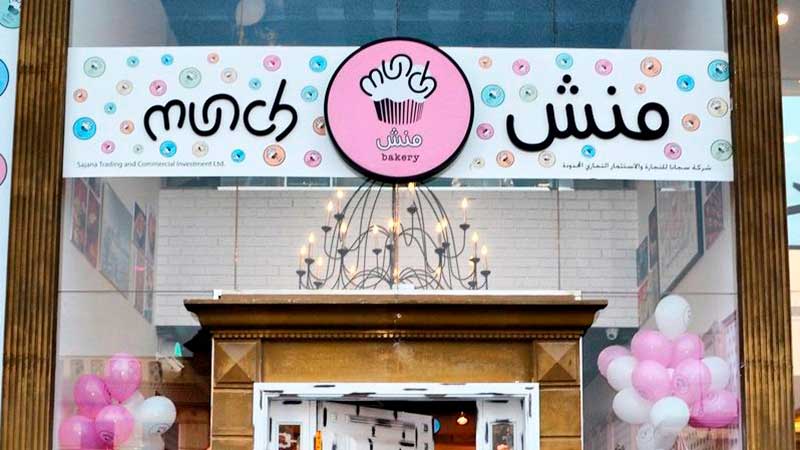 ---
Bakeria
Initial investment: $26,700
Royalty Fees: 5%
Bakeria is a take-out café-bakery originally designed to increase gasoline sales at Emarat filling stations. Bakeria's vision is to provide a variety of fresh products requested by customers at affordable prices. Bakery products are delivered to Bakeria's facilities either fully prepared, semi-finished frozen or frozen dough. On-site products are screened, baked and prepared to give shoppers the impression that they are buying freshly baked products, which is true in many ways.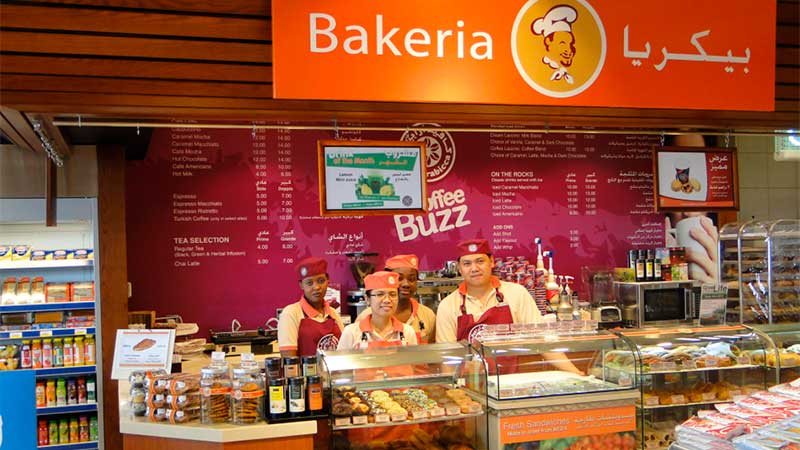 ---
French Bakery
Founded in: 1997
Initial investment: $33,400
Royalty Fees: 5%
French Bakery recreates the unique experience of traditional French Village Life. An innovative place lets you discover the rich offer of tasty French pastry specialties, snacks, sandwich, savories etc., in a cozy gourmet ambiance. Established in 1997, French Bakery is a part of La Marquise Group – one of the professionally managed Companies in the UAE, which cater to the specialized markets, has grown from strength to strength and today it becomes a well-known name comprising following companies.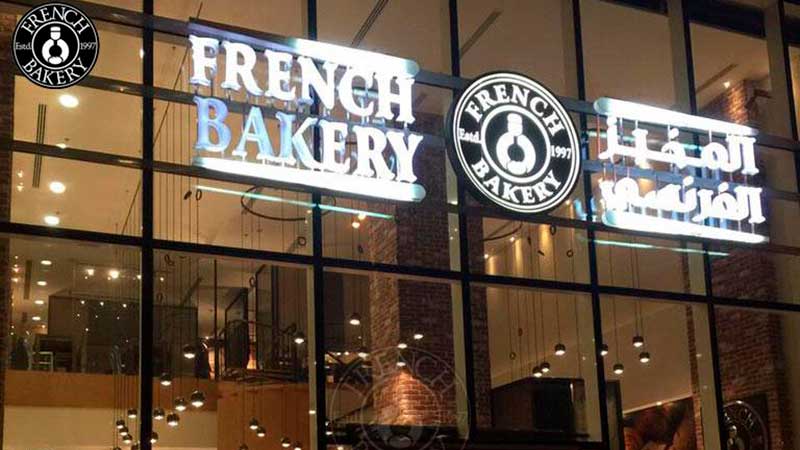 ---
Public Cafe
Initial investment: $24,000
Royalty Fees: 5%
Public Café is a coffee shop located in the heart of Dubai, UAE. The Public Café, with its unique blend of coffees and baked goods, will appeal to coffee lovers as well as hearty and delicious food lovers. The unique atmosphere of the Public Café is ideal for business meetings, as well as before and after training.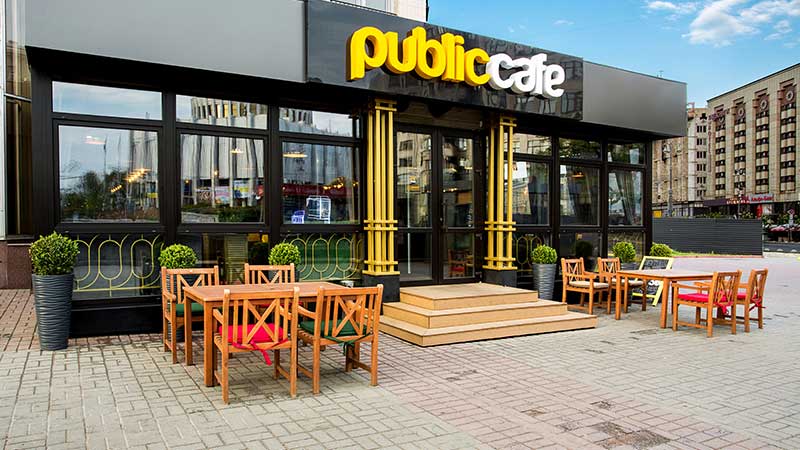 ---
Cafe Liwan
Founded in: 2008
Initial investment: $18,700
Royalty Fees: 4,5%
Café Liwan is a chain of cafes where Western and Middle Eastern flavors are perfectly combined. The theme develops around Middle Eastern culture. The company has been on the market since March 2008. Café Liwan wants to popularize the Saudi brand and develop its business following the best world practices in work. Liwan Cafe offers caffeinated and decaffeinated cold and hot drinks, as well as sumptuous pastries such as cheesecake and delectable sandwiches, as well as several traditional regional drinks such as Arabic coffee.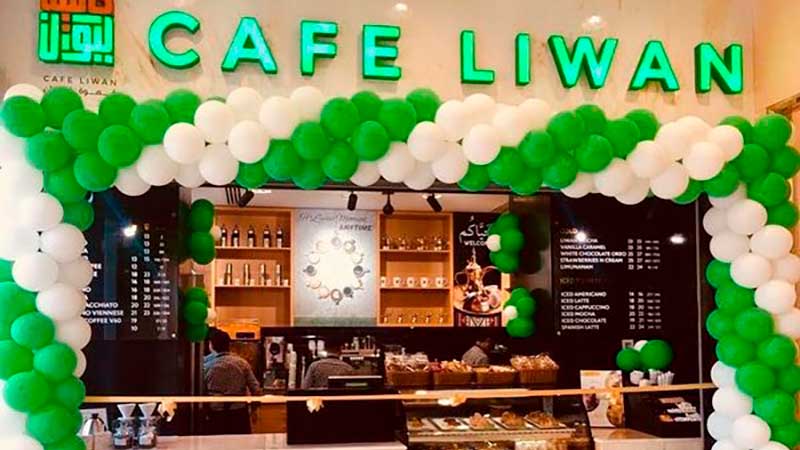 ---
Cilantro
Founded in: 1999
Initial investment: $49,000
Royalty Fees: 5%
Founded in 1999, Delicious Inc. gave birth to the Cilantro brand at the turn of the millennium, opening its first store in Cairo, Egypt in 2000. Since its inception, Cilantro has set out to revolutionize the concept of a coffee shop in Egypt and lead the market towards a new era. Cilantro is recognized as a lifestyle brand, a trendy modern and upmarket destination that attracts the upper and upper middle class.
---
Gerard
Founded in: 1981
Initial investment: $32,000
Royalty Fees: 6%
Gerard Cafes is one of the most popular coffee shops in the United Arab Emirates, known for its atmosphere, unique coffees and pastries. Gerard Cafe, besides a variety of products, offers French-style coffee and pastries. Gerard Cafe stresses the importance of offering the customer an authentic quality coffee and product, starting with the selection of green coffee beans, roasting and serving unique aromatic coffee and croissant. The first pastry shop was opened in 1981 in Dubai. Today in the United Arab Emirates there are 8 retail outlets located in prestigious locations.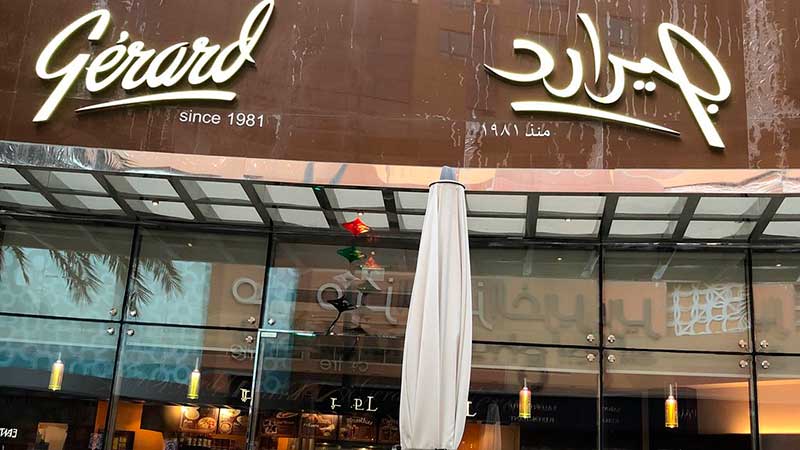 ---
Maison Samira Maatouk
Founded in: 1960
Initial investment: $20,000
Royalty Fees: 6%
In 1960, Mahmoud Maatuk, the father of Samira Maatuk, a pioneering coffee enthusiast, opened the first Maatouk Maison du Café in Azaria, downtown Beirut. Specializing in freshly roasted premium coffees with unique blends, the cafe has become widely known for its excellent beers and pastries. Samira Maatouk Factories factories collect coffee directly from exotic coffee cultures from around the world, because only the best beans can provide the most aromatic and delicious coffee.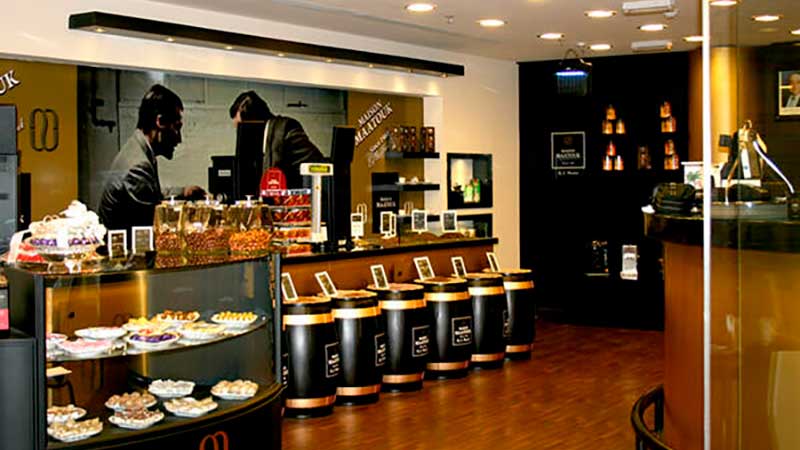 ---
View all bakery franchises
Browse franchises by countries

USA

India

Canada

The UK

Indonesia

The Philippines

Australia

The UAE

Saudi Arabia

South Africa

Germany

Pakistan

Singapore

Malaysia
Other countries
Want to advertise your franchise with us and successfully boost your business?
Please send us your request and we will get back to you shortly!
DIDN'T FIND WHAT YOU WANT?
ASK THE EXPERTS