The 10 Best B2B Franchise Businesses in Canada for 2023
Update: 04.11.2021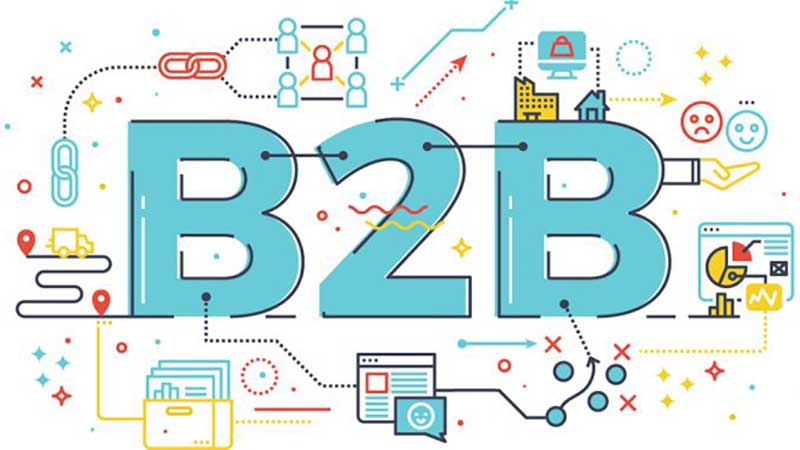 B2B franchise businesses cover a lot of different products and services. They offer digital printing and photocopying; consulting and coaching; app, mobile website for local shops; tax preparation and many other useful services. The best business-to-business franchises in Canada are leading brands with years of experience on the market which helped them to build a successful business concept. Their franchisees are provided with comprehensive training and ongoing support through all sales and recruiting services as well as a customized CRM system. If you feel like joining an interesting and lucrative business, choose the company out of the list of popular B2B franchise opportunities in Canada for 2022.
Here is the top 10 best business-to-business franchises in Canada
ActionCOACH Business Coaching
Founded in: 1993
Franchising since: 1993
Franchise units: 938
Initial investment: from $26,000
Royalty Fees: $1,950+ per month
Imagine being THE Resource that takes a business from settling within their industry to leading their industry? Helping others succeed while you see true accomplishment and balance within your own life as well? ActionCOACH is beyond just business coaching; it's Powerful Action for business owners who want real results by leveraging you along with a team of skilled coaches. At ActionCOACH you make a difference within your community, for all industries, during any economic period. Within the past 23 years and over 1,000 coaches in 65 countries, we understand business.
---
The UPS Store
Founded in: 1990
Franchising since: 1988
Franchise units: 5,050
Initial investment: from $174,000
Royalty Fees: 7%
This dynamic chain has more than 360 neighborhood locations servicing the growing small/home office market in Canada. The UPS Store offers the convenience of a one-stop-shop for services businesses need, including digital printing and photocopying, offset printing, worldwide courier services, packaging supplies and services, mailbox and fax services, document finishing and more. Leveraging one of the world's most well-known brands, UPS, The UPS Store network offers unparalleled brand recognition within our industry.
---
Cap-it
Founded in: 1990
Franchising since: 1990
Franchise units: 27
Initial investment: from $372,000
Royalty Fees: 3.5%
Cap-it is an upscale retailer and installer of aftermarket accessories offering products for the Work Truck & Van, the Outdoor Adventure Truck, SUV, Jeep,Crossover or Car and the Off-Road Truck & Power Sports enthusiast. The Cap-it experience includes great looking showrooms and installation centres of 3500-11,500 sq ft in small, medium and large markets. Our customers include the everyday light truck owner, auto dealerships and contractors and outdoor enthusiasts alike.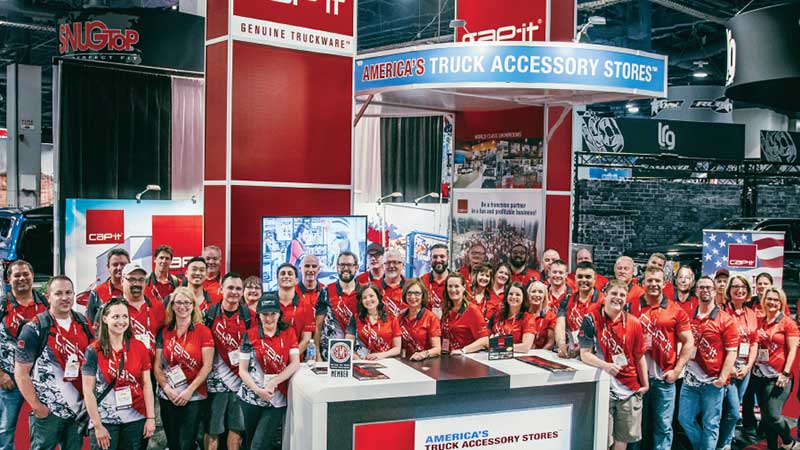 ---
Focal Point
Founded in: 2004
Franchising since: 2004
Franchise units: 225
Initial investment: from $10,0000
Royalty Fees: $550 - $1800 per month
If you are a Leader, Executive, Manager, Consultant, Coach or Trainer, this is your opportunity to own and operate a professional Coaching and Training practice. FocalPoint Coaching and Training lets you combine your strategy, planning and leadership skills with our training and tools to help businesses adapt to today's ever-changing markets and employee needs. Our training and support team is second to none. We prepare you to build the business of your dreams delivering our proven business coaching and training systems.
---
Filta Environmental Kitchen Solutions
Founded in: 1996
Franchising since: 1996
Franchise units: 197
Initial investment: $140,000
Royalty Fees: 0%
Filta is the pioneer and worldwide leader in cooking oil filtration and fryer management services. This is a mobile, home-based franchise in which Franchise owners provide 5 eco-friendly, weekly repeat services to restaurants, hospitals, colleges, sports venues, grocery stores, hotels, resorts...... anyone with a fryer. Franchise owners deal with little to no competition and have the benefit of national brand recognition through a system of national accounts and an existing customer base of over 7,500 customers in North America and even more worldwide. Comprehensive training is provided as is ongoing support through inside sales services, a customized CRM system, as well as recruiting services at no additional cost.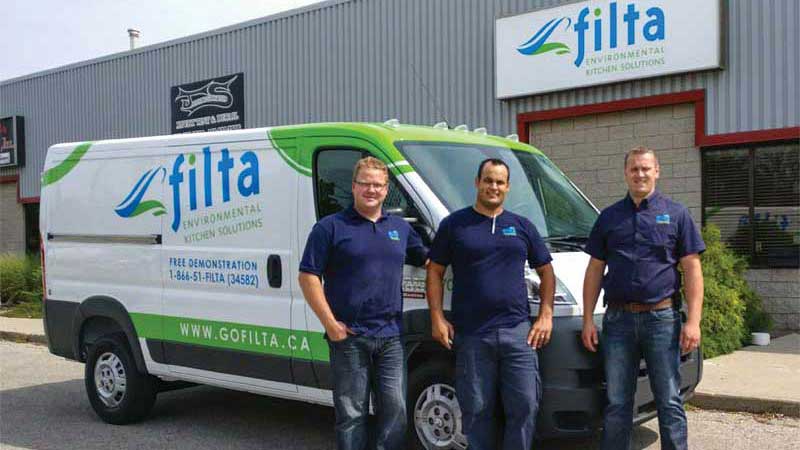 ---
GetintheLoop Local
Founded in: 2013
Franchising since: 2018
Franchise units: 30
Initial investment: from $20,000
Royalty Fees: 27%
GetintheLoop helps people shop local, wherever they are. As a franchise owner you'll connect local businesses to members of GetintheLoop through our app, mobile website, e-mail, push notifications, and social media to attract and retain customers in your city. Technical skills are not required. Traditional media is expensive and can't be measured and Facebook and Google have become expensive and complicated too. Each local business pays a modest monthly marketing fee of $225 a month to post offers and promotions. Our members join to support local businesses and when they search GetintheLoop to discover offers and experiences they have a high intent to purchase.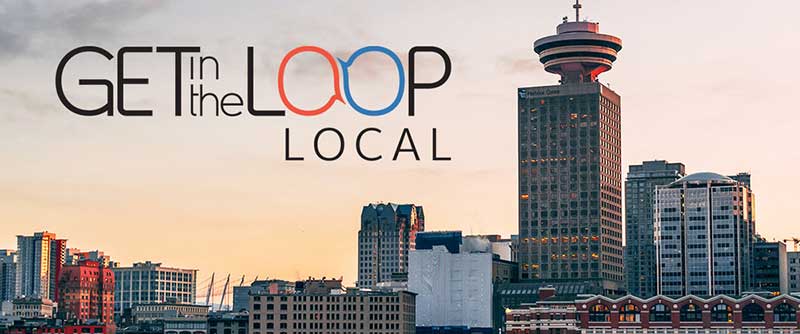 ---
Liberty Tax
Founded in: 1997
Franchising since: 1997
Franchise units: 3,882
Initial investment: from $42,000
Royalty Fees: 14%
Liberty Tax® Franchise is an award-winning tax preparation business, backed by solid growth and visionary leadership. Since our beginnings in Canada in 1997, we've grown to more than 4,000 offices in Canada and the U.S. by helping our franchisees expand their customer base and achieve solid growth and by concentrating on the future. As both an award-winning tax preparation franchise and members of the communities we serve, we're committed to the localities where we work and are looking for owners who want to help improve people's lives while they grow their own financial future.
---
Padgett Business Services
Founded in: 1966
Franchising since: 1975
Franchise units: 415
Initial investment: from $38,000
Royalty Fees: 4.5%
Padgett Business Services is a leading supplier of accounting, tax, and payroll services to small businesses in Canada. For more than 50 years, we have served the individual needs of the ever-growing small business sector through a network of 400 local owner-operated offices. To you, Padgett offers a proven alternative to the challenges of going it alone. We provide the right foundation to accelerate your professional growth and give you a competitive edge with business tools, training, support, and access to time-tested systems and marketing techniques.
---
Schooley Mitchell
Founded in: 2001
Franchising since: 2004
Franchise units: 140
Initial investment: from $56,000
Royalty Fees: 8%
Professional B2B Consulting Franchise helping businesses reduce their costs for courier, merchant services fees, waste and telecom. We only charge the client a fee if we save them money, which makes client acquisition an easy process. Our Franchisees are independent of all suppliers of courier, telecom and merchant services. We accept no commissions, residuals, or kickbacks from suppliers; we always look out for our client's best interest.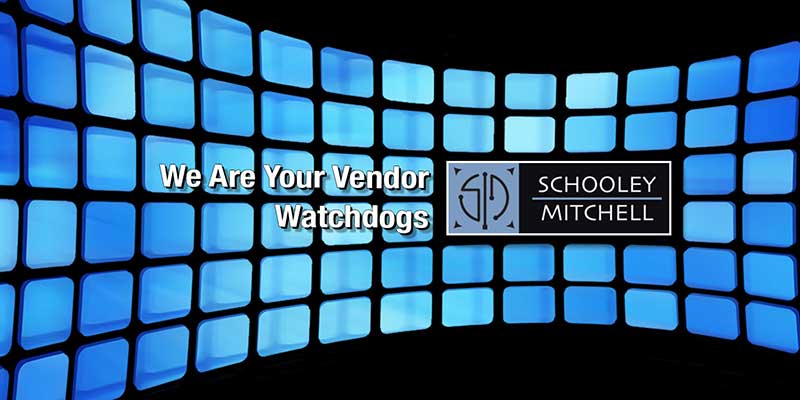 ---
PostNet International Franchise Corporation
Founded in: 1993
Franchising since: 2004
Franchise units: 711
Initial investment: from $230,000
Royalty Fees: 6%
PostNet is the leading business-to-business franchise known for providing business-enhancing print, marketing and shipping solutions. Locally owned and operated PostNet centres offer full-service digital printing; direct mail; signs; document binding and finishing; graphic design; and ancillary business services, like private mailbox rental and more. They also offer professional packaging services and shipping with DHL, Purolator, FedEx and Canada Post. In addition, with the brand's bricks and clicks business model, each PostNet franchisee has both a physical storefront in the community as well as an Online Print Centre, offering customers the benefits of online transactions and face-to-face service.
---
View all business service franchises
Want to advertise your franchise with us and successfully boost your business?
Please send us your request and we will get back to you shortly!
DIDN'T FIND WHAT YOU WANT?
ASK THE EXPERTS