The 10 Best After School Activity Franchise Businesses in India for 2023
Update: 12.11.2021

The population of India continues growing. The tendency creates more demand for After School franchise businesses. Thus, in 2022 the industry will go on expanding within the country. Our selection of the best After School franchises has undergone a minor rotation of brands but all in all the leaders are still the same.
Indian parents are ready to invest not only in education of their kids but also in their quality time after school as well as an interesting hobby. They expect their kids to grow competitive and versatile. The best after school activity franchises in India offer various classes for kids. The top franchises operating in the field provide Indian children with the opportunity to attend math academies, sport clubs, English learning courses, leadership development classes as well as use interactive learning platforms. If you love kids and would like to own a profitable business, search for the best option on the list of the top 10 after school activity franchise opportunities available right now.
Here are the top 10 after school activity franchises in India
Juniors - A Learning Step
Founded in: 1997
Franchising since: 2015
Franchise units: Less than 10
Initial investment: From Rs 5 Lakhs
Royalty Fees: 35%
Juniors is now seeking franchisees. An initiative taken by Pioneers to bring live interactive learning platform for the children after school hours in the brand name of "Juniors". This learning store will bring enthusiasm and knowledge in an innovative way in the children to develop their learning habits. It will have all the items including books, CDs, educational games, charts, maps, art and craft, coloring books, board games, kids learning toys and the list goes on. The franchise advantages are high earning potential with low overhead costs, a wide range of products, brand sharing, and identification, implementation of best trade practices, ongoing support & sales system, product returnable.
---
Abacus Brain Study Pvt Ltd
Founded in: 2003
Franchising since: 2004
Franchise units: 800+
Initial investment: From Rs 2 Lakhs
Royalty Fees: From Rs 0.15 Lakhs
We are a Pan India based children's education company having 800 plus centers in business for 8 years. We have the highest quality products in children's education, with successful marketing methods and techniques. We give you assurance on your investment with us.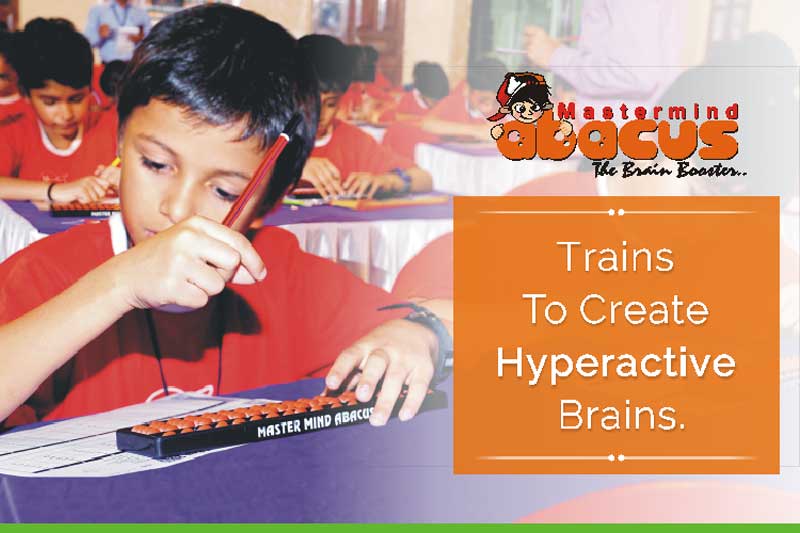 ---
IonTach Academy
Founded in: 2016
Franchising since: 2018
Franchise units: Less than 10
Initial investment: From Rs 5 Lakhs
Royalty Fees: 20%
We launched the exemplary center in 2016 in a small town in Tamil Nadu. Our success as first of its kind after school activity center raised the expectations of many hopeful parents from a rural town, who were keen to see their children continue to blossom under our guidance and our most advanced teaching technique. This success has inspired us to start IonTach Academy to make a genuine transformation in rural education. Educations in the rural segments are not only important to eradicate poverty and illiteracy but also for a variety of other social, economic as well as cultural and political reasons.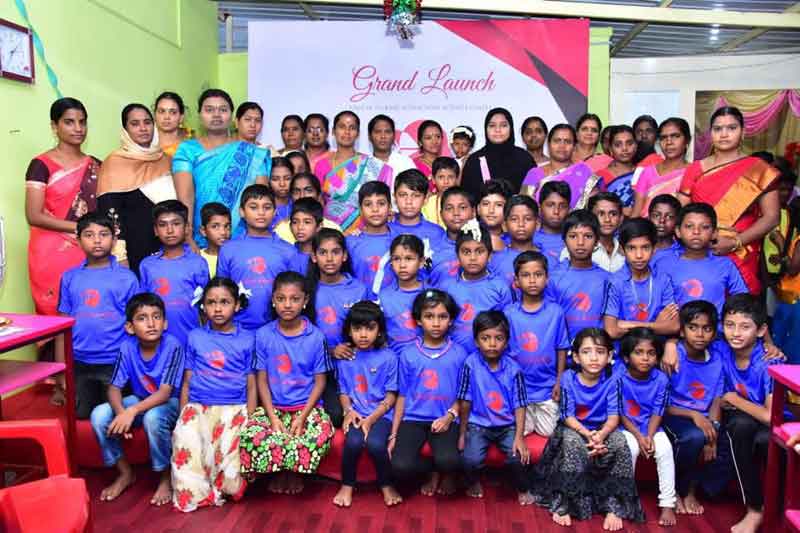 ---
Nyurals Technologies Pvt Ltd
Founded in: 2013
Franchising since: 2014
Initial investment: From Rs 0.5 Lakhs
Nyurals Technologies Pvt Ltd brings Tech Kids franchise model - education in technology. "Tech Kids" is an initiative by the Smart School Revolution that promotes education in technology for Preschool and Kindergarten children. The company focuses on blending the new trend of tech/ mobile schools with education through workshops and company-sponsored mobile apps that aid a child's growth and learning. The franchise benefits are marketing assistance, field assistance, advertisement support, low investment & high returns.
---
UCMAS India Pvt Ltd
Founded in: 2017
Franchising since: 2018
Franchise units: 20-50
Initial investment: From Rs 0.5 Lakhs
Royalty Fees: 22%
UCMAS is an international company headquartered in Malaysia with its presence in 75 countries. In India, UCMAS franchises are present in over 24 states. Using the abacus, UCMAS program has been designed with the vision to develop a lifelong love of learning in our students. Our aim is to remove maths phobia in children and make children play with numbers. Along with that, UCMAS helps children to develop 8 types of skills, namely, concentration, observation, mental, imagination, creativity, judgment, accuracy, reasoning, self-confidence through the specifically designed course. UCMAS provides an opportunity to own a franchise in an area with many benefits. You can own a franchise that has an international presence and reputation.

---
Enjoy-a-Ball
Founded in: 2012
Franchising since: 2012
Franchise units: 10-20
Initial investment: From Rs 5 Lakhs
Royalty Fees: 10%
Enjoy-a-Ball is a unique multi-sports coaching program for young children aged between three and nine years. The program focuses on developing children's sports-specific skills, social skills and confidence across ten ball sports in a non-competitive and fun environment. Seeing the children progress and shaping the development of life skills such as positive attitudes, perseverance and courage are hugely rewarding. We want to reach as many children as we can. We aim to accomplish this by offering franchise opportunities to individuals who share our passion for improving fitness and sporting ability in our youngest generation and providing them with skills they can use for the rest of their lives.

---
Brightt Kids
Founded in: 2009
Franchising since: 2017
Franchise units: Less than 10
Initial investment: From Rs 2 Lakhs
Royalty Fees: 13%
Brightt kids began its journey from Pune and over the years, Brightt Kids was founded to equip kids with sound phonetic knowledge. We have designed a unique phonics teaching program for children. Our course material designed and prepared for kids from all boards (State, CBSE, ICSE, etc). It has expanded its reach to more than seven locations in Pune, Mumbai, and Jaipur. To date, the company has trained more than 1500+ kids in phonics.

---
SIP Abacus
Founded in: 2003
Franchising since: 2003
Franchise units: 500-1000
Initial investment: From Rs 5 Lakhs
Royalty Fees: 20%
SIP Academy India is successfully running various world-class programs. At SIP India, we understand that each kid is unique with her/his potential to be a winner. SIP's belief has always been to develop programs 'Keeping the Child in Mind' and hence, follow the fun learning methodology. This fun learning methodology ensures the objective of making the child achieve excellence not only in academics but also in other walks of life. This is achieved by the active involvement of a parent, teacher and the child to ensure the best results.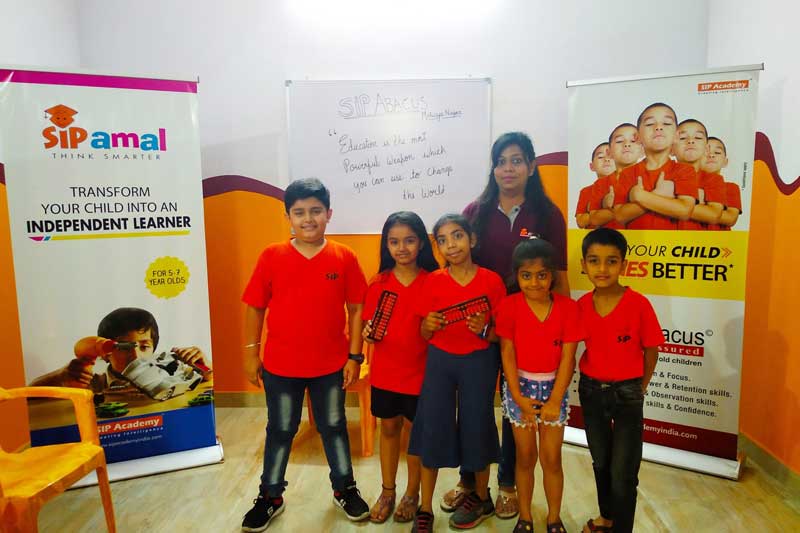 ---
Edsai Education Pvt Ltd
Founded in: 2010
Franchising since: 2012
Franchise units: 12
Initial investment: From Rs 0.5 Lakhs
Royalty Fees: 30%
Edsai Education Private Limited is an education company which has been established by a team of dedicated educationist and academicians with the vision to provide learners with access to the best education. The company focuses on three areas of work: Edolve English Learning Centers, Whole School Projects, Teacher and Leadership Development. Edolve Learning Center is a franchise that runs the Edolve English Program for children from 6-14 years of age. The franchise benefits are a well-known brand name & logo to use, marketing support, advertisement assistance, ongoing support.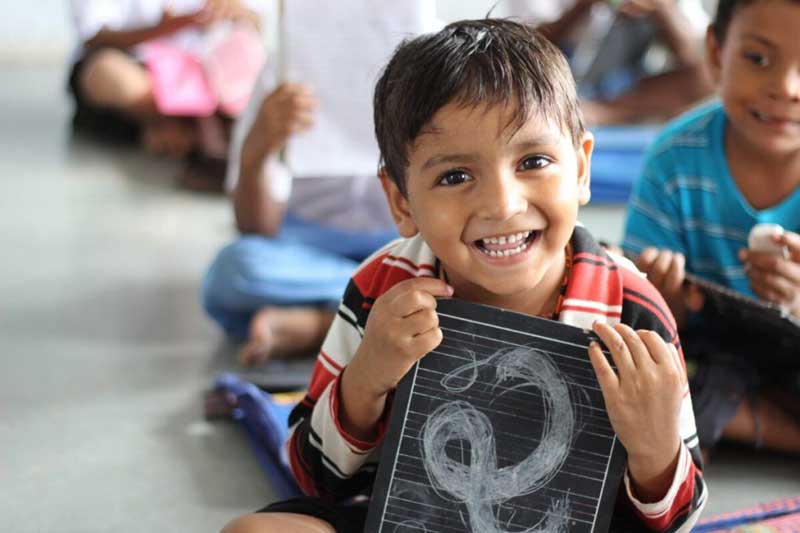 ---
Abacus D Maths Academy
Founded in: 2007
Franchising since: 2007
Franchise units: 200-500
Initial investment: From Rs 0.5 Lakhs
Royalty Fees: 15%
Abacus Franchise Program in India of Abacus 'D' Maths Academy is India's fastest growing company into the field of Abacus Maths, Vedic Maths, Handwriting, Calligraphy, Phonics and Rubik's Cube. We have a talented team of abacus experts and is headed by dynamic leadership with years of experience in Abacus education with a presence in 25 states in India and Australia, Nigeria, Malaysia, Pakistan, Canada, Bahrain and UAE Country Franchise with more than 50,000+ student's benefited by our programs. An excellent Abacus Franchise India business opportunity for all dynamic housewives, young men and exciting running institute settled abroad who wish to Join Abacus 'D' Maths family!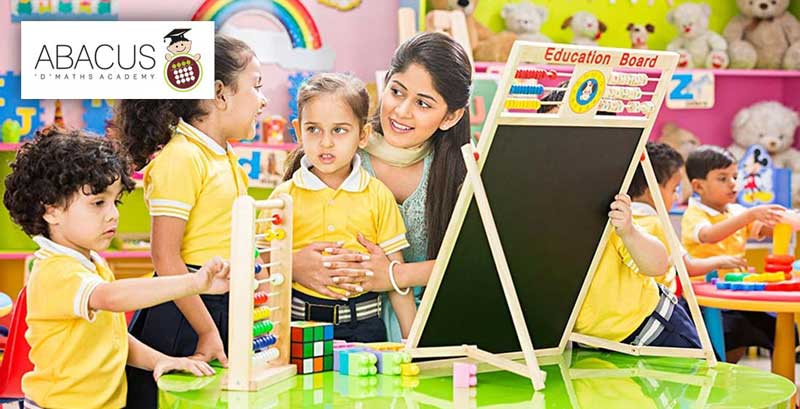 ---
Conclusion
To summarize, we can say any of the listed above after school activity franchises is worth buying. But there is a lot to consider while choosing the best one for you. Pay attention to the reputation of the brand, what training and support are offered, check if the other franchisees are successful. But the main thing you need to do is to align your budget with investment requirements of the brand. In order to ease the challenge, we have made the comparison flowchart of the best after school activity franchises in India for you. It shows the minimum estimated initial investment of each brand. By using it, you can figure out the difference in financial requirements for each franchise, and decide which one fits you the most.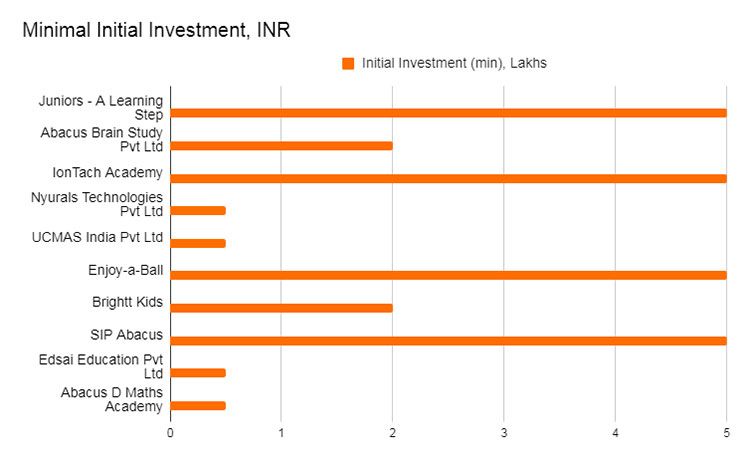 View all After School Activity Fanchises
Browse franchises by countries

USA

India

Canada

The UK

Indonesia

The Philippines

Australia

The UAE

Saudi Arabia

South Africa

Germany

Pakistan

Singapore

Malaysia
Other countries
Want to advertise your franchise with us and successfully boost your business?
Please send us your request and we will get back to you shortly!
DIDN'T FIND WHAT YOU WANT?
ASK THE EXPERTS