Popular 9 Beauty Franchise Business Opportunities in Vietnam in 2023
Update: 04.11.2021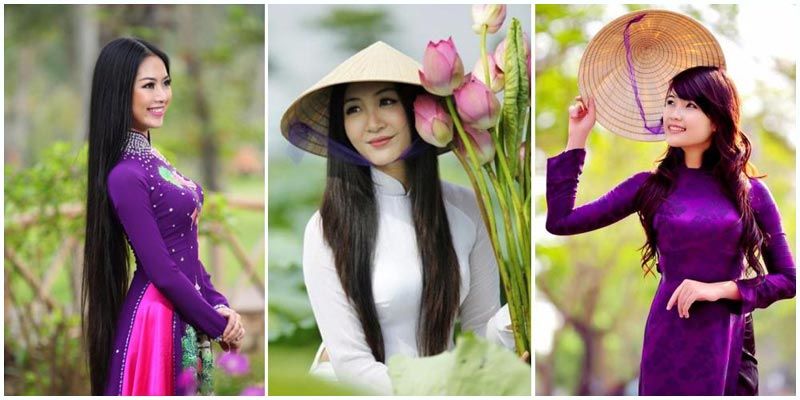 Beauty business is gaining traction in Vietnam and becoming a promising hub for international companies. The demand for beauty products and services is triggered by a few trends. Firstly, Vietnamese become more aware of quality beauty products provided by famous international brands. Secondly, the middle class is growing rapidly which causes the demand for top-notch services. And thirdly, the increasing number of men who are looking for beauty services gives the boost to the development of related businesses. All the mentioned above means that it is high time for beauty franchises to enter Vietnamese market. Join the industry in Vietnam by choosing an opportunity for you on the list below.
Here are the top 9 beauty franchise business opportunities in Vietnam
Celebrity Style
Founded in: 2017
Franchising since: 2017
Franchise units: 10
Franchise Fee: $21,000 - $90,000
Royalty Fees: 8%
Celebrity Style Express offers a fabulous makeover for customers with its express trendy cut, hairprep styling, make up with lashes and express scalp & hair treatment in a short span of time. Franchisees will be granted the rights to use the brand name and trademark of Celebrity Style Express and will be supplied with branded hair care products.
---
Pink Parlour
Founded in: 2005
Franchise units: 15
Franchise Fee: $25,000 - $250,000
Pink Parlour started out as the rebellious sister of beauty salons in Singapore. Not satisfied with being just another solution for the removal of unsightly body hair for women, Pink Parlour took the market by storm approach towards waxing and nails. Each of potential partners are attached a field specialist who is experienced in setting up outlets and also run their own outlets as well.
---
LashMagic
Founded in: 2014
Franchising since: 2014
Franchise Fee: $25,000 - $100,000
Royalty Fees: 7 - 10%
A pioneer in Southeast Asia, LashMagicTM by Carragheen specializes in eyelash extensions and is the only provider with a complete LashMagicTM product range for both application and homecare; exclusively developed by Carragheen experts in Japan and Korea. The turnkey franchise concept for eyelash enhancement and care is now internationalizing with franchise partners.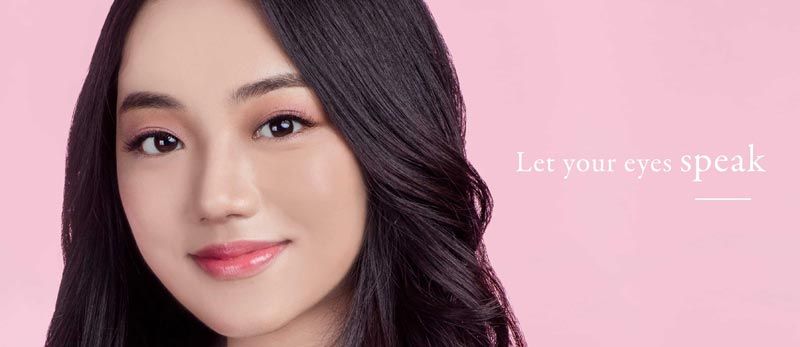 ---
Majestic Beauty
Established in: 2009
Franchise units: 5
Franchise Fee: $19,000 - $24,000
Royalty Fees: $10,000/mo
Majestic Beauty is a leading Japanese cosmetic and aesthetic clinic with numerous operation outlets scattered all across Japan, Vietnam, Indonesia, Singapore, UAE, and Kuwait. Majestic Beauty makes use of the latest technologies, and techniques for nail, eyelashes, and hair removal treatments. Partner must be experienced in the field of beauty and wellness and must be able to provide services in their target territory.
---
Ooh La La
Founded in: 2014
Franchising since: 2015
Ooh La La is a beauty bar concept with a variety of beauty services that varies by region but has the same end result; a client who looks breathtakingly gorgeous. Ooh La La Beauty Bar from USA - The Ultimate Beauty Bar is seeking master franchise candidates.
---
Aenea
Founded in: 2010
Initial investment: From $195,000
Aenea is a high-end beauty model that combines hair salon, beauty salon, spa, and practice clinic. Aenea uses its own brand, using ingredients and formulas, targeting customers who have anti-aging needs. Aenea is the award winning brand delivering a new concept to the hair & beauty industry through Aenea Franchise and the Aenea Cosmetics product line. With a distinct advantage over the competition, an AENEA Franchise allows partners to offer clients the complete beauty and wellness experience, with Aenea's fully fitted out turnkey operation.
---
Brow Art 23
Founded in: 1993
Franchising since: 2006
Franchise units: 20+
Initial investment: $80,000 - $150,000
Royalty Fees: 6%
Brow Art 23 is setting the standard for beauty industry with their beautifully designed mall kiosk and inline stores. Brow Art 23 is offering eyebrow threading, private label make up and skin care products, permanent makeup, eyelash extensions, henna tattoos. While some of their franchisees will be owner/operators, Brow Art 23 invites owner/managers. Brow Art 23 is proud to offer one of the best training programs in the threading industry.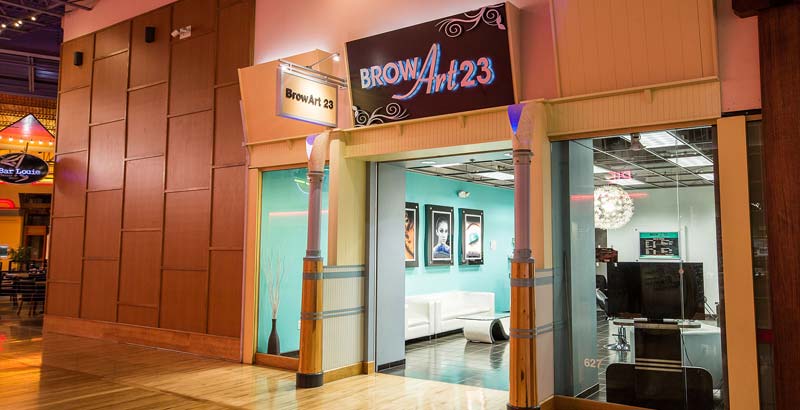 ---
Chlitina Cosmetics
Founded in: 1989
Franchise units: More Than 50+ Worldwide
Chlitina is a national leading beauty chain in China which offers makeup removers, facial cleansers, toners, essence lotions, creams, facial masks, sunscreens, and foundation makeup products; eye care, anti-wrinkle, whitening, and hydrating products; and professional salon botanical extracts, herbal essence products, essential oils, and breast enlargement products, as well as infant skincare products. The company also provides enterprise management consulting services; medical cosmetology services; and training services to beauty professionals, as well as markets health food products. Skin care and beauty salon franchise company, Chlitina, expands its operations to Vietnam.

---
Beaupeople
Founded in: 1993
Franchising since: 2004
Franchise units: 120+
Korean beauty industry is interested in franchise development in Vietnam. BEAUPEOPLE is a company that carries out franchise, beauty academy, and beauty products business in the field of cosmetics. As a company that goes beyond domestic beauty business and has a vision to expand beauty industry to domestic and overseas, it carries out service business, education business, and distribution business.
---
View all beauty franchises
Want to advertise your franchise with us and successfully boost your business?
Please send us your request and we will get back to you shortly!
DIDN'T FIND WHAT YOU WANT?
ASK THE EXPERTS