Most Popular 10 Education Franchises in Vietnam for 2023
Update: 04.11.2021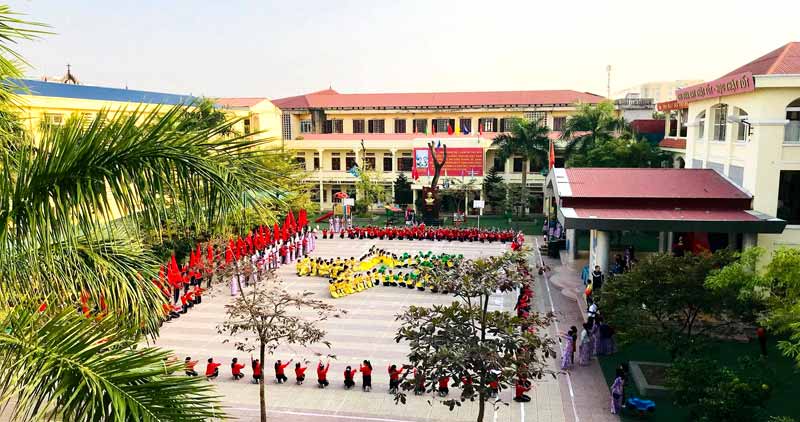 Vietnamese have respect for education, a high rate of literacy and eagerness to learn. Young adults continue attending English classes, computer courses, etc. after they finish work. Therefore, investing in education franchise in Vietnam has no doubt a good perspective for the business owner. Education offers a number of options for franchising; it can be a higher education establishment, kindergarten, language course, educatement club, art learning center. To assist you in your choice of a proper business, we have collected the info about 10 most popular education franchises in Vietnam.
Here are the most popular 10 education franchises in Vietnam
EYE LEVEL
Founded in: 1976
Franchising since: 1976
Franchise units: More Than 800 Worldwide
Initial investment: From $26,000
Royalty Fees: $29 - $36/subject/mo
The motto of Daekyo is encapsulated in the words "eye-level" - seeing the world through the eyes of young children to understand their feelings, thoughts, abilities and thinking. Eye Level is the best education franchise in the field of mathematics and English. Worldwide Eye Level has grown in 17 countries with more than 1,100 branches and more than 2 million students registered. The mathematics program at Eye Level is a curriculum that is able to balance arithmetic and critical thinking techniques.
---
EtonHouse
Founded in: 1995
Franchising since: 1995
Franchise units: 90+ Worldwide
EtonHouse International Education Group is an international provider and franchiser of private schools based on the International Baccalaureate, IGCSE and Reggio Emilia approach systems. An operator of pre-schools, primary, secondary and high schools, it has 100 such institutions, including schools in Hong Kong, India, Japan, Indonesia, Vietnam, China, Myanmar, Cambodia, Kazakhstan, Middle East and Malaysia. To maintain a high level of consistency in quality of education across all EtonHouse schools, the Group offers franchisees intensive training and support at every stage – from initial school set up to on-going support.
---
e² Young Engineers
Founded in: 2008
Franchising since: 2008
Franchise units: 85+ Worldwide
Initial investment: $36,400 - $59,183
Royalty Fees: 7%
The e² Young Engineers fostering program combines education and entertainment, offering a variety of program options in science, technology, engineering, and mathematics (STEM). Students participating in this educational community will have more inspiration and interest in learning about computing, physics, and mechanical engineering, software engineering. Franchise partners will be supported by company's management, business model, and child training model.
---
GlobalArt
Founded in: 1999
Franchising since: 1999
Royalty Fees: 15%
Launched in Malaysia and has been present in 20 countries around the world Global Art & Creative (GAC) has affirmed its name in the world of Creative Training through painting for children from 4 to 16 years old. Particularly in Vietnam, there are 20 centers in Ho Chi Minh City, Hanoi, Da Nang, Binh Duong and Vung Tau. You do not need to be an artist or to have a 'business experience' in order to start a GlobalArt franchise; our innovative franchising scheme offers you everything you need to know and apply in operating a GlobalArt centre.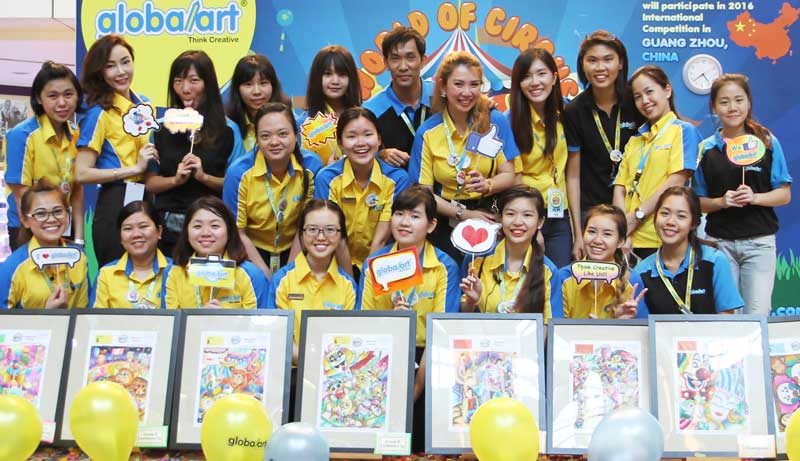 ---
JEI Learning Center
Founded in: 1977
Franchising since: 1992
Franchise units: 300+ Worldwide
Initial investment: $66,250 - $110,000
Royalty Fees: $23-$33/subject/mo
JEI Learning Center is an individualized, supplemental education franchise Founded in: South Korea by Sung Hoon Park. Park worked with a team of researchers to develop the JEI Self-Learning Method, a self-paced, individualized program designed to help students learning math and language concepts step-by-step. In 2014, Entrepreneur (magazine) and Business Insider ranked JEI Learning Center #191 in the Franchise 500® and #119 in America's Top Global. In 2015, JEI Learning Center ranked #198 in the Franchise 500® and #45 in America's Top Global.
---
I CAN READ ®
Founded in: 2000
Franchise units: 80 Worldwide
I Can Read was Founded in: 2000 by Australian educational psychologists Antony Earnshaw and Annabel Seargeant. Headquartered in Singapore, where there are 24 learning centres spanning 720 square kilometers across the island, ICR currently operates over 100 learning centres across 8 countries. This makes I CAN READ ® the leading English learning hub in South East Asia which continues to grow.
---
Language Link Vietnam
Founded in: 1996
Franchising since: 2002
Franchise units: 120 Worldwide
Founded in 1996, Language Link Vietnam - a member of the International Language Link Group, is one of the first international organizations to provide native English courses in Vietnam. In the past 20 years, Vietnam Language Link has grown to become the leading educational organization in Vietnam with many types of training suitable for different learners. At present, the structure of Language Link includes: English Schools (Public Schools), English-linked English Programs. Language Link has created a Franchise system that provides investors with a model for business success and your students with English Mastery. Language Link Vietnam has a successful schools program called Schools Link that serves 12,000 students in over 40 schools located throughout Hanoi. The program has been running for five years.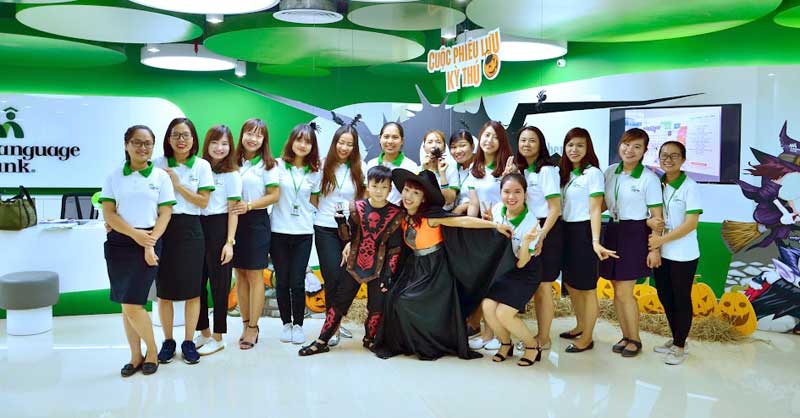 ---
MUZART
Founded in: 2009
Appearing in Malaysia in 2009, Muzart Art Learning Center provides students with advanced art courses, the program developed by a professionally trained design team. With the curriculum designed, each student will be taught the most useful knowledge in each lesson. Art is not just coloring and drawing, Muzart's courses are integrated into the scientific and geographical knowledge of a drawing. Owning a MUZART® license allows you to be a part of one of Asia's leading art education business. Since 2009, the MUZART® brand and art education business have grown by leaps and bounds, growing beyond expectations.
---
STC Management
Founded in: 1998
Initial investment: From $25,000
Royalty Fees: RM500 (per month)
Operating in July 1998, STC Management was run and founded by Stanley Tan with the goal of bringing a solid and knowledgeable educational background to the students here, helping students develop both physically and mentally. quality, morality and spirit, becoming responsible people for the family as well as the community. With their wealth of experience, STC has designed various business plans for busy franchisees to explore mutually-benefiting business venture and STC expansion plans include establishing Master Franchisor and would welcome joint venture investors to join and grow together with STC.
---
The Edge®
Founded in: 2008
Franchise units: 5 - 10
Initial investment: $80,000 - $100,000
Royalty Fees: 6%
The Edge Learning Centers, headquartered in Hong Kong, instructs middle school and high school students in Test Preparation for the leading US College and Boarding School entrance exams and advises them for admissions to Top US Colleges and Private Schools. Investing into The Edge Franchising as an owner operator will grant you access to our unique solutions for Top Academic results.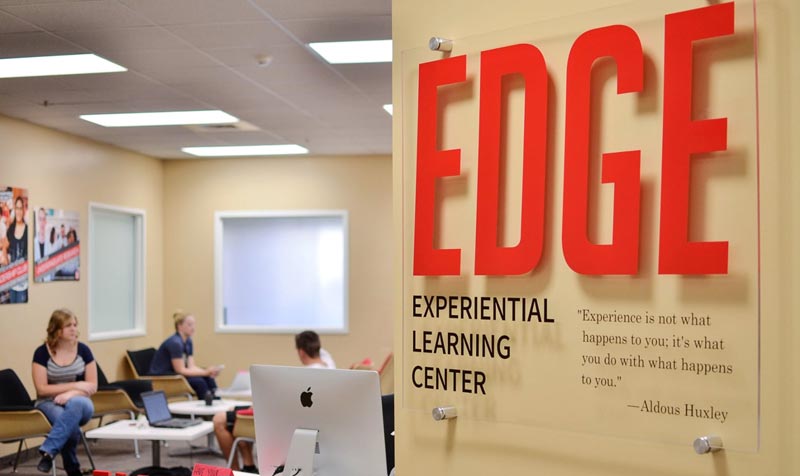 ---
View all education franchises
Want to advertise your franchise with us and successfully boost your business?
Please send us your request and we will get back to you shortly!
DIDN'T FIND WHAT YOU WANT?
ASK THE EXPERTS