Most Popular 10 Cafe Franchises in Indonesia in 2023
Update: 04.11.2021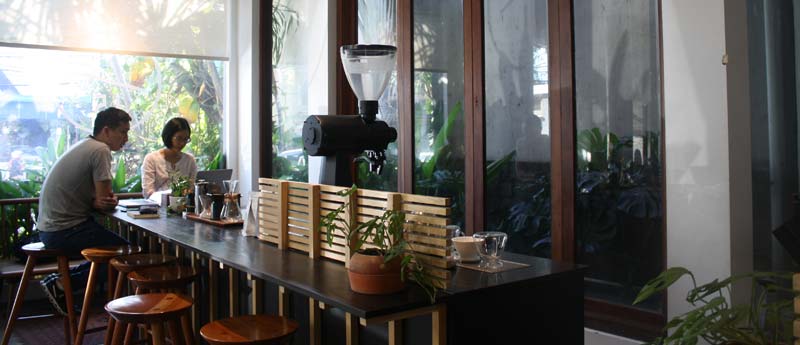 Vibrant lifestyle which people keep to nowadays requires comfortable places to dine, drink a cup of tea or coffee, meet with friends or spend quality time with family. Cafe seems to be one of the places.Therefore, the demand for cafes is stably high. Indonesia is no exception. Being influenced by mass media, Indonesians like new cafe concepts and opt for the ones which are known from ads on social networks or TVs. Choosing to do a cafe franchise business in Indonesia, an entrepreneur gets a known brand with a well-adjusted marketing campaign and a help of a franchisor. Simply browse our list of Most Popular Cafe Franchises in the country to find your ideal business opportunity.
Here are the most popular 10 cafe franchises in Indonesia
PASCO (PASSION OF CHOCOLATE)
Founded in: 2010
Franchising since: 2010
Franchise units: 183
Initial investment: From $500
Pasco chose chocolate because most people from small children, adults, to parents would love chocolate and can consume chocolate. Pasco promises an advantage and other benefits, from prize trips abroad, support of sales strategies, professional materials prepared professionally, has the most competitive company division and professionals in business opportunities equal opportunities, and includes the pioneering creative marketing business ideas considered as a benchmark for current business opportunity trends. The Pasco Management Team supports the development of business carefully and critically.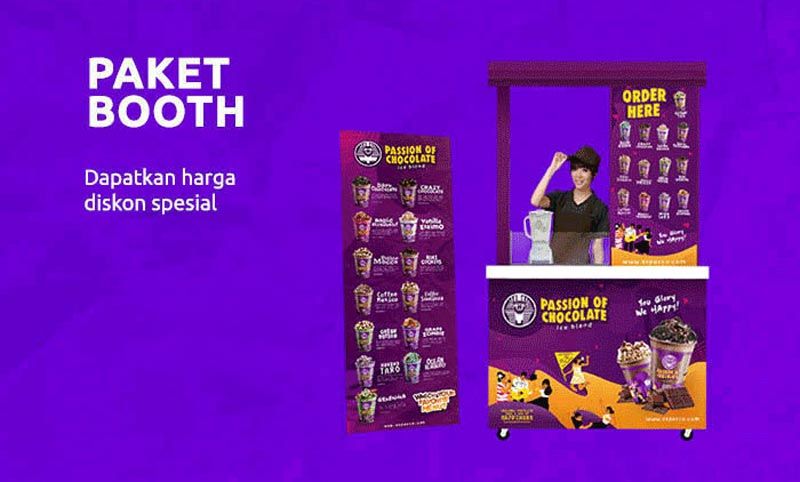 ---
Heerlijk Café
Founded in: 2010
Franchising since: 2016
Franchise units: 5 - 10
Initial investment: $12,000 - $52,000
Royalty Fees: 5%
The name Heerlijk itself comes from the Dutch language which means "delicious". Some of the menus included include Like This Noodle, Segor (Sego goreng) echo, Rawon Grobiak, Mie Ngamen (Ramen), Sego Mangkok (Rice Bowl), etc. Thay also have ice cream products that work with Unilever / Walls. Like Magnum Slulup, Es Dung dung ces, Dung Dung Pret, Wedok Japanese ice cream etc. For 6 years after opening first outlet Heerlijk has prepared infrastructure and also the HR team in the framework of the franchise. So Heerlijk Management feels very ready and must be ready for the franchise.
---
Royal Cokelat Café
Founded in: 2014
Franchising since: 2015
Franchise units: 10 - 20
Initial investment: $7,000 - $17,000
Royalty Fees: 3%
First Royal Cokelat Cafe (Royal Chocolate Cafe) was opened in 2014 which was start for integrating chocolate beverage business. The concept of this outlet is a cafe that serves various milkshake drinks. As a complement, cafe also offers a number of snacks to accompany visitors to chat with friends. The partners of the Royal Cokelat Cafe will receive central management support, raw materials, cashiers, social promotion and marketing, graphic design for promos, business equipment and uniforms.
---
COFFEE BREAK CAFE
Founded in: 2007
Franchising since: 2011
Franchise units: 30 - 40
Initial investment: $1,000 - $3,000
Royalty Fees: 3%
Initially this company was a legal consultant, management (marketing and HR) collaborated with food and beverage experts at a restaurant, cafe and hotel. In its development after increasingly being trusted as a mentor and advisor to several clients, it was established a self-owned cafe. The cafe's favorite dishes include espresso, mochiato, mochacino and civet coffee. Besides coffee, there are also foods, such as steaks and various pastas. To attract more partners, partnership owners must indeed be diligent in making innovations.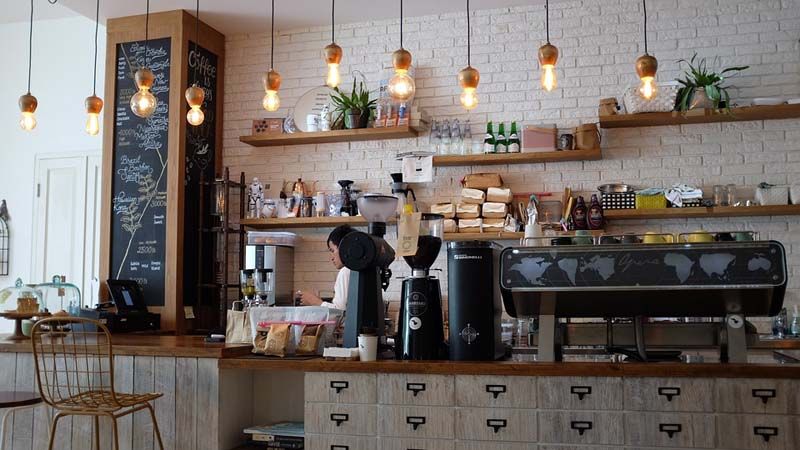 ---
Coffee and Chef
Founded in: 2014
Franchising since: 2014
Franchise units: 10 - 30
Initial investment: $11,000 - $17,000
Royalty Fees: 3%
Since its established in 2014, currently Coffee and Chef already has 20 branches spread across major cities in Java, NTT, Bali and Sumatra .There are over 80 western food menus, which consist of dessert, main course, pantry and snacks. For the business develops quickly, Coffee and Chef founder offers a franchise.
---
ANGKRINGAN COFFEE DAGO
Founded in: 2012
Franchising since: 2012
Franchise units: 10 - 20
Initial investment: $42,000 - $70,000
Angkringan Dago Coffee is also arguably the first cafe restaurant to take a ride to a café class. Angringan menus such as cat rice, claw claws, tofu mercon, quail egg satay, chicken intestine satay, kikil satay and others are juxtaposed with menus such as tofu and tempe bacem, fresh vegetables, seblak ceker, grilled ribs, grilled ribs, grilled barbecued, baked barbecue zuppa soup and so on. In addition, Angkringan Dago also serves the best variety of coffees from the archipelago such as Gayo, Mandailing, Toraja, and Wamena Coffee.
---
HAUS
Founded in: 2018
Franchising since: 2018
Franchise units: 35
Initial investment: From $7,600
Royalty Fees: 50%
In recent years, the beverage business has been flooded with new products called fusion drinks. Call it bubble tea, thai tea, cheese tea, and ice coffee milk today. Haus offers 15 contemporary fusion drink variants. Among other things, original Thai Tea, Green Thai Tea, Cheese Thai Tea, Green Tea Yakult, Ovaltine Ice, Ice Taro, Black Oreo Cheese, Ice Coffee Milk, and so on. Established since May 2018, HAUS directly offers partnerships.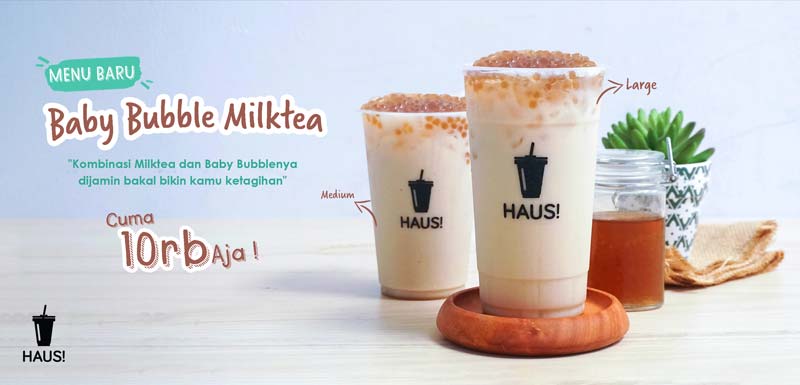 ---
What's Up Café
Founded in: 2015
Franchising since: 2015
Franchise units: 15
Initial investment: From $130,000
Royalty Fees: N/A
Whats Up Cafe franchise is a banger student hangout because of the very cheap price range. Born because of the many connoisseurs of instant noodles, this Café is able to raise the degree of instant noodles by providing cozy facilities and atmosphere. Not only serving instant noodles like in stalls in general, What's Up Cafe mixes its own spices for instant noodles with various variations. Prospective franchisees will receive facilities such as rent a place (at least 2 years), renovation and design packages, equipment and supplies, kitchen and cutlery, and a food deposit of Rp. 100 million.
---
BoyBen
Founded in: 2016
Franchising since: 2018
Franchise units: 10 - 20
Initial investment: $17,500 - $24,500
Royalty Fees: 5%
Like the cafe/store's name, BoyBen founder designed its outlets with various BoyBand posters and equipped them with famous BoyBand songs. To attract partners, business analysis of pretendents must be interesting and have a clear concept. When partner outlets are increasing, standards must be standardized and audits must be carried out regularly and with clear patterns. The quality of food and service must also be good.
---
Dimak Thai Tea
Founded in: 2017
Franchising since: 2017
Franchise units: 5 - 10
Initial investment: From $500
Royalty Fees: 30%
The fresh Thai-style tea business, aka Thai tea, is still in demand by domestic drink business people. Now, drinks from the White Elephant Country are very easy to find anywhere. Dimak Thai Tea offers 10 Thai tea flavors, including original Thai tea, green tea, Milo, coffee, blue tea, blue lemon tea, Thai blue tea, blue rose tea, rose milk tea, and rose lemon tea. Established since the end of 2017, Dimak Thai Tea offered a partnership three months later.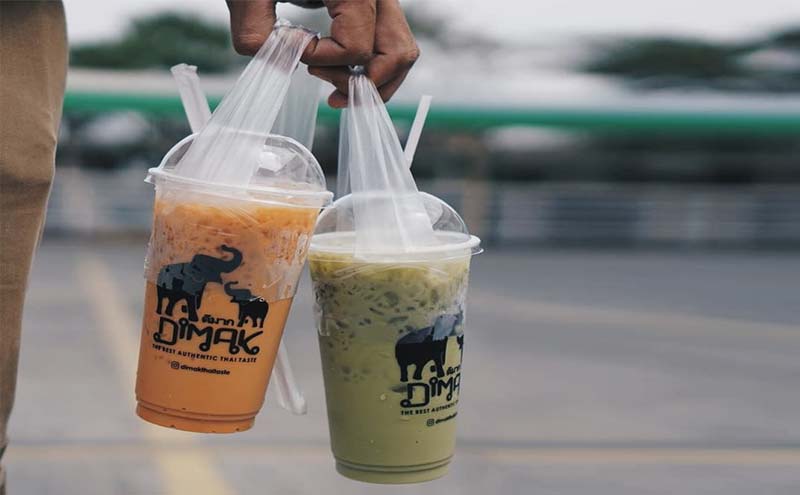 ---
View all cafe franchises
Want to advertise your franchise with us and successfully boost your business?
Please send us your request and we will get back to you shortly!
DIDN'T FIND WHAT YOU WANT?
ASK THE EXPERTS