Top 8 Car Wash Franchise Opportunities in Indonesia in 2023
Update: 04.11.2021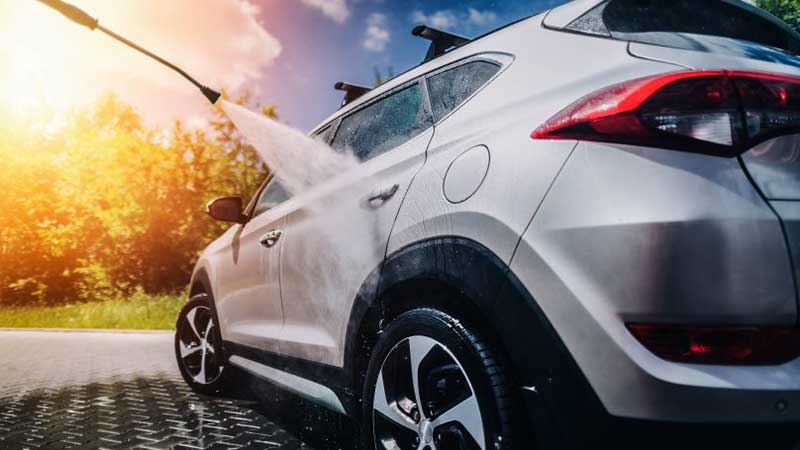 Indonesia receives millions of tourists each year which causes the demand for automotive services like car renting and consequently car wash ones. The list of popular car wash franchise opportunities in the country includes traditional car wash, care & protection as well as modern robotic wash services. No matter the concept, the best car wash franchises in Indonesia are looking for new franchise partners who will be able to share their values and receive a good income in return. They offer unique business concepts, a proven reputation and assistance in all processes of running the business. Look through the list of top 8 car wash franchises below and find the best for you.
Here is TOP 8 Car Wash Franchise Opportunities in Indonesia:
C3 - Car Care Center
Founded in: 2001
Franchising since: 2002
Franchise Fee: IDR 25,000,000
Initial investment: Rp. 150.000.000 - Rp. 1.500.000.000
C3 Car Care Center is a Franchise in Indonesia, specialized in Automotive (Car wash, Care & Protection, Snow Wash & Natural Wash) Industry. The company already have many branches in many cities around Indonesia. With a system that has been tested and oriented to continuously improving services and endless innovation, C3 offers opportunities for prospective entrepreneurs who are reliable, have a vision and mission to become part of our Winning Team.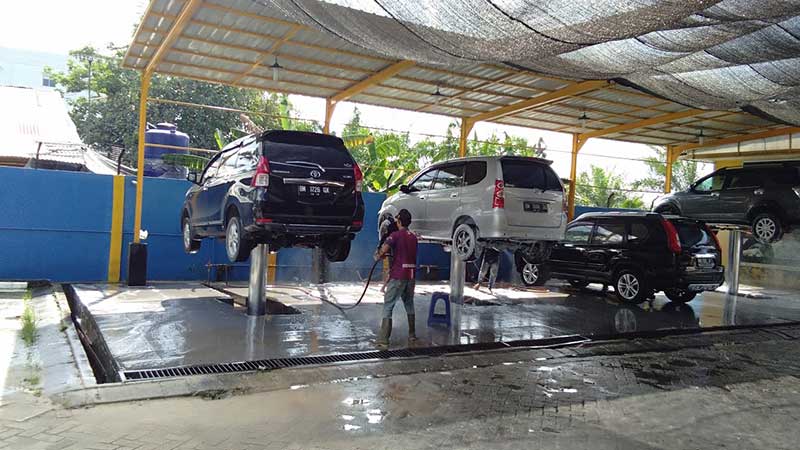 ---
AutoClean Waterless
Founded in: 2016
Franchising since: 2017
Franchise units: 85
Initial investment: From IDR 70,000,000
Franchise Fee: IDR 70,000,000
Royalty Fees: N/A
This car wash business made by Riva Firdaus was first established in 2016. Until now, Autoclean Waterless has as many as 85 branches all over Indonesia. The company does not have a royalty fee but the partner's obligation is only to run this business in accordance with the applicable SOP. And partners are also obliged to sell goods from Autoclean Waterless.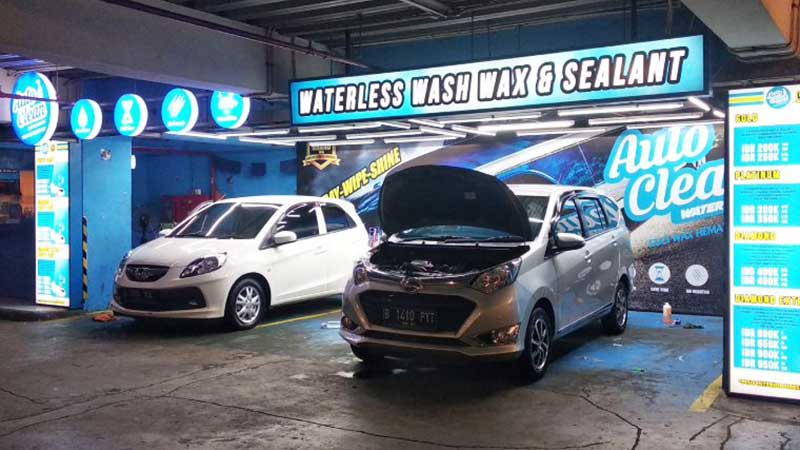 ---
Macsauto
Founded in: 2006
Franchising since: 2007
Franchise units: 15
Initial investment: IDR 160,000,000 - IDR 370,000,000
Macsauto, established in Yogyakarta in 2006, provides franchise opportunities in Indonesia, especially in the Automotive Industry, namely Car and Motorcycle Service Centers. Now they already have several outlets in several cities in Indonesia, in Jakarta, Bogor, Semarang, Medan, and many others. The businesses that Macsauto franchises are the laundry and salon businesses but also the company focuses on vehicle maintenance such as rainbow snow wash, auto detailing salon, paint protection, rust protection, spooring balancing, oil service, accessories, and interior seat covers.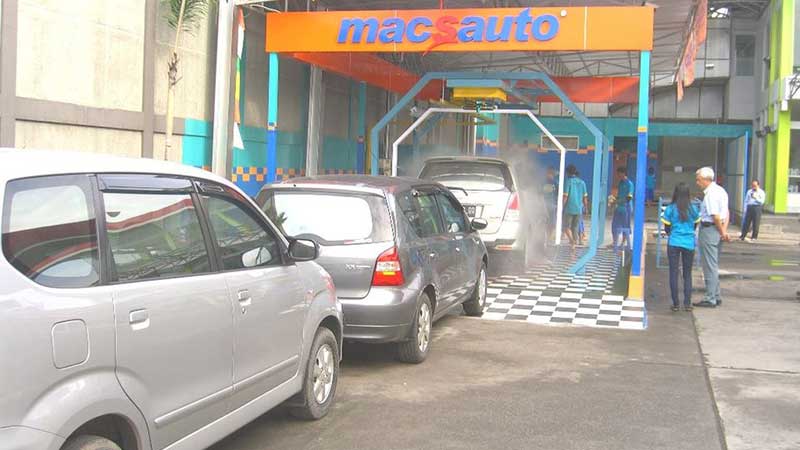 ---
ROBOTIC CARWASH
Founded in: 2018
Franchising since: 2019
Initial investment: IDR 220,000,000
PT SATO SARA SEMESTA (SATO) is Indonesia's leading company in the production of motor vehicle washing equipment and equipment, under the trademarks "SATO" and "ROBOTIC CARWASH". SATO offers a franchise system for Robotic Car Wash they only sell the machine for Rp. 220 million. SATO products have been used by several leading companies in Indonesia and have penetrated international markets, including; Poland, United Arab Emirates, Vietnam, Thailand, India, Africa & Timor Leste.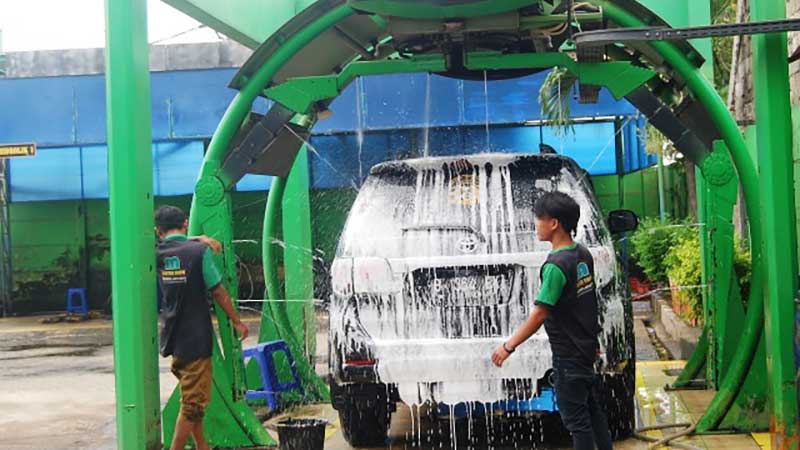 ---
Million Go Wash
Founded in: 2015
Franchising since: 2016
Franchise units: 4
Initial investment: From IDR 30,000,000
Royalty Fees: N/A
Million Go Wash, founded in Semarang in 2015 by Reinaldy Atmanegara a Taekwondo athlete Gold Medalist at the Singapore Sea Games 2015, is a brand service company under the auspices of the Golden Group. Ltd. which is engaged in car wash and motorbike call (online). Million Go Wash offers a franchise concept in the cleaning service sector (washing) private vehicles.
---
Green Shine
Founded in: 2005
Franchising since: 2011
Franchise units: 13
Initial investment: From IDR 700,000,000
Royalty Fees: 5%
Green Shine, founded in stunning Guatemala, known as one of the lungs of the world due the natural forests and resources surrounding the original location, began with the desire to give something back to the world around us. The company offers franchisee the right to own and operate a Green Shine in their own exclusive territory.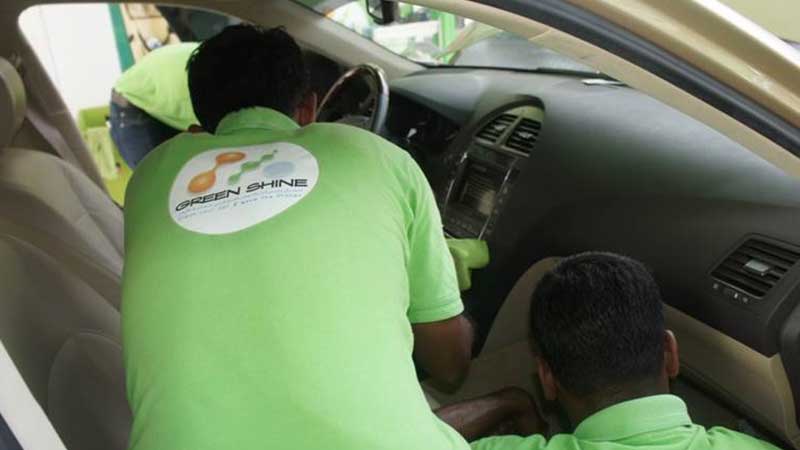 ---
DetailXPerts
Founded in: 2002
Franchising since: 2008
Franchise units: 82
Initial investment: From IDR 1,300,000,000
Royalty Fees: 6%
DetailXPerts, the world's first eco-friendly auto and truck wash franchise, has effectively harnessed the power of steam for washing and detailing vehicles. DetailXPerts holds a triple bottom line philosophy: people, planet, and profit. The green car wash business, a branch of the green clean industry, aims to help promote environmental sustainability by using organic cleaners and the least amount of water for cleaning cars.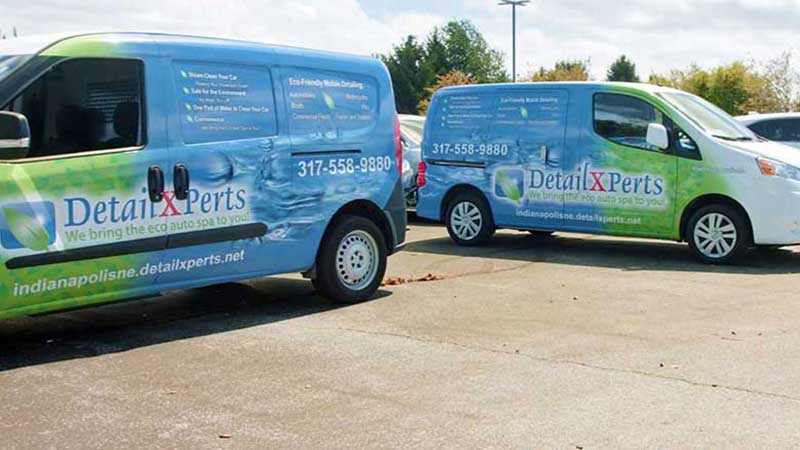 ---
No-H2O
Founded in: 2007
Franchising since: 2012
Franchise units: 66
Initial investment: From IDR 1,200,000,000
Royalty Fees: 10%
No H2O is a waterless car-cleaning product that is unrivaled. It can be used on the exterior, interior, windows and on all levels of dirt from light traffic film to heavy road grime. Targeting time-starved busy consumers, No H2O On Demand is a pure convenience-based service driven through a mobile app, giving the consumer a totally new and unique experience when it comes to car care. The company offers a number of operating franchise models: Mobile franchises using a branded No-H2O special vehicle which franchisees use to provide car cleaning services.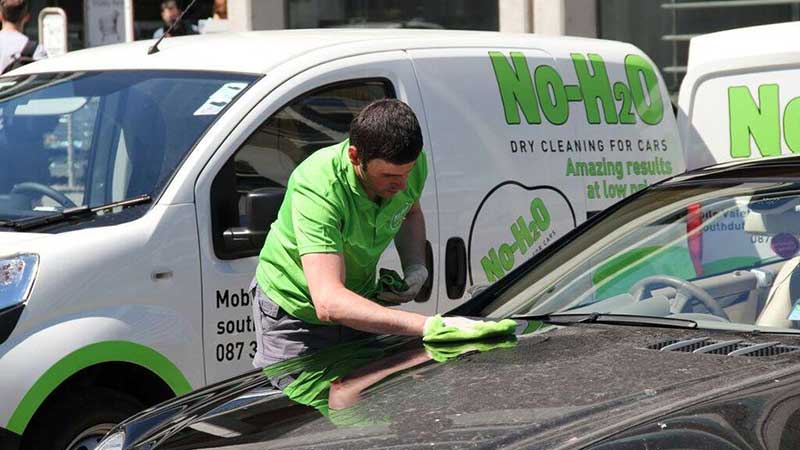 ---
View all car wash franchises
Browse franchises by countries

USA

India

Canada

The UK

Indonesia

The Philippines

Australia

The UAE

Saudi Arabia

South Africa

Germany

Pakistan

Singapore

Malaysia
Other countries
Want to advertise your franchise with us and successfully boost your business?
Please send us your request and we will get back to you shortly!
DIDN'T FIND WHAT YOU WANT?
ASK THE EXPERTS