TOP 4 frozen yogurt franchises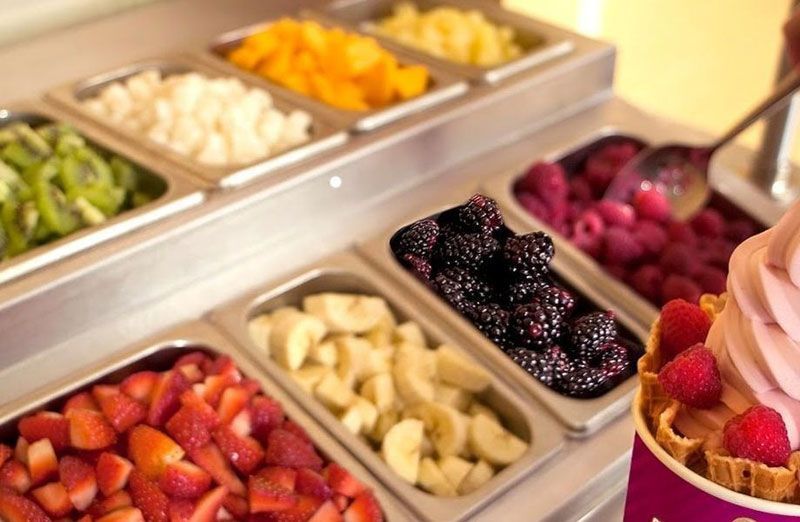 If you are looking for a profitable business opportunity, then investing in frozen yogurt franchises is the perfect option for you! There is a consistent demand for sweets and frozen yogurt. People always want to feel happier and, more importantly, healthier, and low-calorie sweet products like frozen yogurt are the best way to achieve that. Running a frozen yogurt franchise means getting a profitable business. Frozen yogurt franchise not only justifies invested funds but rewards the investor with a large and stable income! What's more, the demand for frozen yogurt is ever-increasing and its popularity doesn't seem to fade, so a frozen yogurt franchise is the perfect choice to start a business. Learn more about the four of the best frozen yogurt franchise opportunities available to you right now.
What is a frozen yogurt shop?
A frozen yogurt (FroYo) shop is a vendor and often simultaneously a producer of sweets and desserts made of frozen yogurt. Nowadays no one doubts the benefits of proper nutrition and frozen yogurt is a great alternative to high-calorie ice-cream and baked goods.
Low-calorie frozen yogurt is a unique solution for everyone who does not want to deprive themselves of sweet desserts, but who is smart about their health, or watches their weight, and who follows trends and wants to surprise themselves and their loved ones with something new.
Most FroYo franchises have their own production of the main ingredients and offer a wide variety of frozen yogurt desserts like cocktails, milkshakes, cakes and cupcakes, waffles and many more!
Why start a frozen yogurt franchise?
There are a lot of reasons to invest in a frozen yogurt franchise, many have already been mentioned above. The most important are high rates of growth dynamics and profitability. The costs pay off in a short time, and consumer sympathy continues to grow rapidly!
Furthermore, FroYo franchise is a business that is not tied to the seasons, so it brings good stable income in any time of year and any weather. Moreover, it is important to point out again that the demand for frozen yogurt is constantly growing, so a frozen yogurt franchise is the perfect choice to set up a successful business.
The 4 best frozen yogurt franchises
Now that you've taken a closer look at the frozen yogurt industry and figured out the benefits of investing in this ever-growing sector, it's time to look at the very best opportunities the market currently offers. If you are interested in the prospect of investing in FroYo franchise, then we present you a list of the most popular and profitable options.
Baskin Robbins
Founded in: 1945
Franchising since: 1948
Franchise units: 8,011
Initial investment: $600,000
Franchise Fee: from $25,000
Royalty Fees: 5%
Baskin Robbins was founded in 1945 by Burt Baskin and Irv Robbins. This is a legendary brand of FroYo desserts, which is adored by adults and children all over the world. It became famous for its variety of unique flavors (their slogan "31" stands for new flavors every day of a month) and high-quality natural ingredients. Today it has more than 6000 stores around the world.
To be a part of a Baskin Robbins franchise: you will need negotiation skills as well as the ability to find the right property on the market. Plus, you have to be familiar with the multi-unit QSR management, and have good knowledge of how the retail and food service industries work.
Investment amount: the initial investment will be at least 600,000$, plus a 2% advertising fee.
What you'll get: intensive training on store management, constant support, franchise meetings.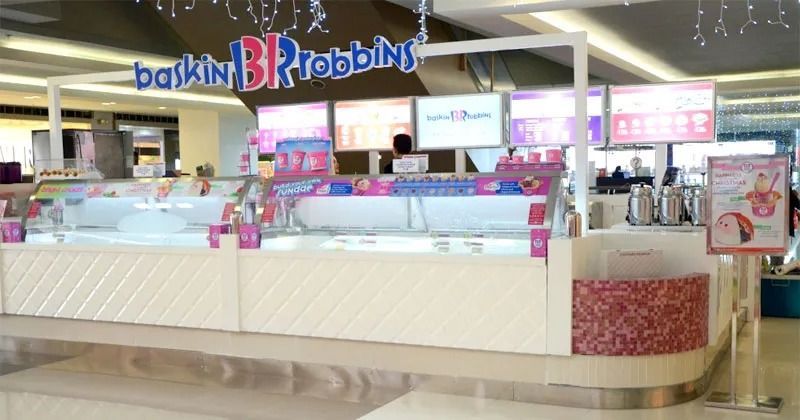 Shakeaway
Founded in: 1999
Franchise units: 40
Initial investment:$50,000
Franchise Fee:$31,000
Royalty Fees: 9%
Shakeaway was founded in 1999. It has since become the world's largest milkshake bar company. Now it has developed more than 180 frozen yogurt and milkshakes flavors and has over 3000 stores around the world.
To be a part of a Shakeaway franchise: you'll have to be familiar with different aspects of running a business.
Investment amount: initial investment of 50,000$, with franchise fees of 31,000$, and a 9% royalty fee.
What you'll get: social media support, initial training, help with marketing, franchisor assistance.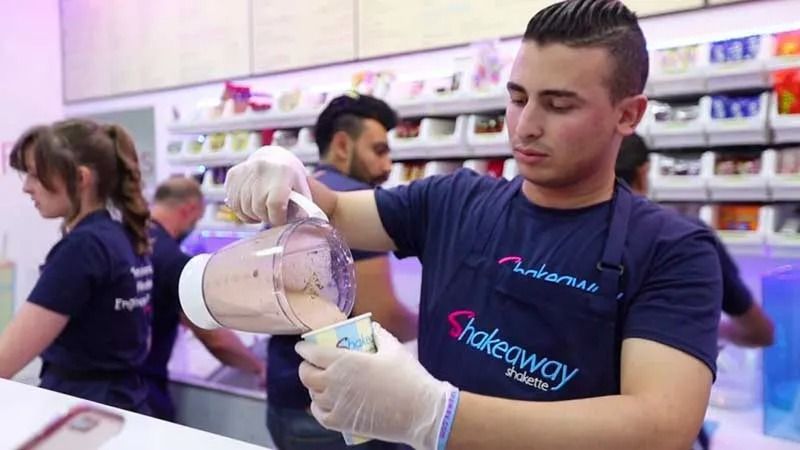 See more Yogurt Franchises in the catalog →
Yolé
Founded in:2018
Franchise units: 52
Initial investment:$60,000
Franchise Fee:$15,000
Royalty Fees: 5%
Yolé is a successful franchise that specializes in low-calorie and low-fat ice cream and frozen yogurt. It has become very popular thanks to the use of premium natural ingredients, thus production of sugar-free healthy desserts.
To be a part of a Yolé franchise: you have to be an expert in running a restaurant and have a financial capacity to develop a territory.
Investment amount: initial investment of 60,000$, with franchise fees of 15,000$ and 5% royalty fees.
What you'll get: initial training, franchisor support, training and development opportunities.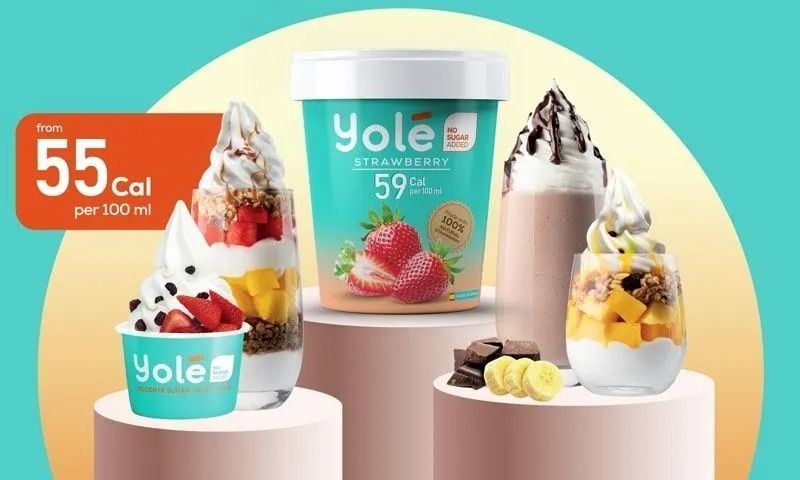 Incredible Ice Cream Company
Founded in: 2007
Initial investment:$12,000 - $30,000
Franchise Fee:$445
Incredible Ice Cream Company was founded in 2007. It specializes in selling ice-cream in mobile bars at crowded areas and different events. Many children and adults are drawn in by the colourful, fun bars in its creative style and a wide range of tasty flavors.
To be a part of an Incredible Ice Cream Company franchise: you need to have excellent customer service skills and a mobility to work in different locations.
Investment amount: initial investment of 12,000$ - 30,000$ (depending on the model you choose), with 445$ franchise fees.
What you'll get: a comprehensive training scheme, needed equipment and consumables.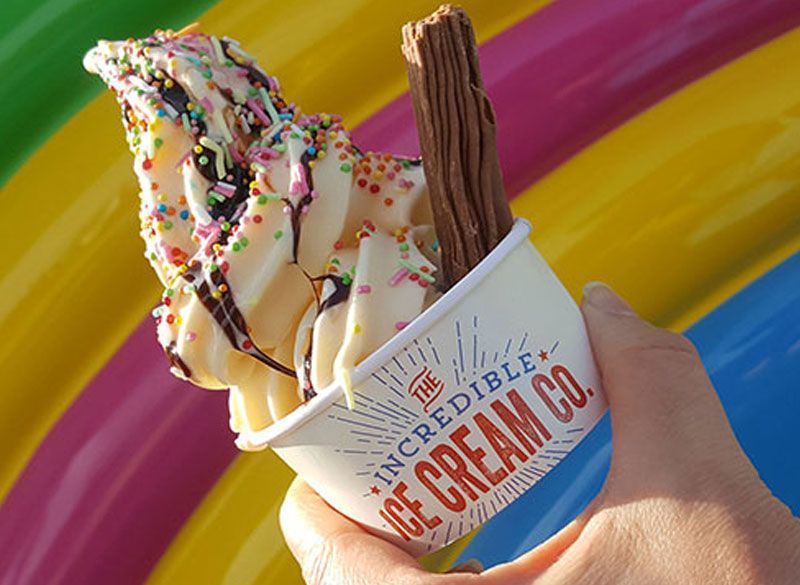 We have now introduced a huge range of opportunities awaiting you in the frozen yogurt and desserts industry. Become part of a thriving sector now and take advantage of all the represented benefits to run your business successfully. If you're still unsure, then stay tuned to learn more about FroYo and desserts franchises, and launching a business with TopFranchise.
Want to advertise your franchise with us and successfully boost your business?
Please send us your request and we will get back to you shortly!
DIDN'T FIND WHAT YOU WANT?
ASK THE EXPERTS