TOP 10 Fried Chicken Franchise Business Opportunities in Indonesia in 2023
Update: 12.11.2021
We are pleased to see that the list of Top 10 Fried Chicken Franchises in Indonesia has not changed for the last few years. The leaders are not losing their position on the market. According to forecasts, Chicken franchise as well as other fast food industries will be successful for investments in 2022.
Fried chicken franchises are among the most successful businesses as they offer different formats including quick serve restaurants, fast food, catering, drive-through, delivery and other services. Specializing in fried chicken, the business can always diversify the menu as there are many dishes made from chicken. Fried chicken legs, wings, thighs, chicken nuggets and sandwiches are among them. Choosing a fried chicken franchise to own is no doubt a smart idea. Especially in Indonesia, where the inhabitants love fried chicken and even have their national dish known as ayam goreng. For your information here is a list of Top 10 Fried chicken franchises in Indonesia for sale.
Here are the top 10 best chicken franchises in Indonesia
Crispyku Fried Chicken
Founded in: 2010
Franchising since: 2015
Franchise units: 10 - 20
Initial investment: From 29 million IDR
Fried chicken franchise of Crispyku, prioritizing the quality of taste and hygiene of the product so that the distribution of products can reach the Outer Islands of Java.Crispyku will try to provide the best for our partners from Margin Aspects or benefits and from Quality Aspects and Fried Chicken flavors that are Delicious, Nutritious, Hygienic and Halal.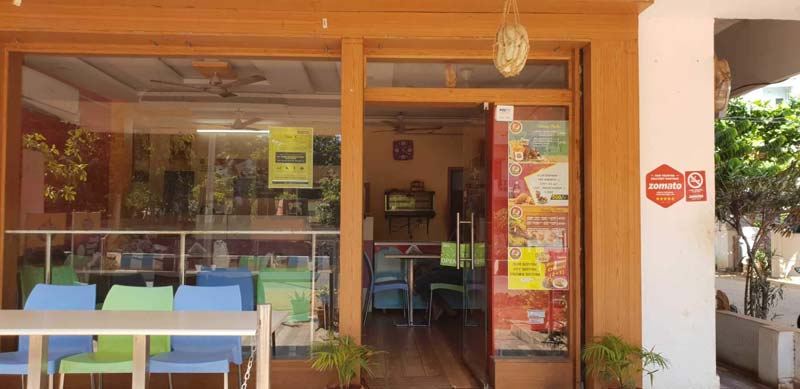 ---
Alif Fried Chicken
Founded in: 2014
Franchising since: 2014
Franchise units: 10 - 20
Initial investment: From 22 million IDR
Royalty Fees: 0%
The uniqueness of Alif Fried Chicken lies in the original recipe with 12 secret ingredients that are quite tasting, crispy fried texture and affordable prices. Partners will get carts, business equipment, starter packs (business previews, business start guides, CDs, certificates), raw materials, and price lists.
---
Chicken Crush
Founded in: 2017
Franchising since: 2017
Franchise units: 5 - 10
Initial investment: 401 - 502 million IDR
Chicken Crush is present in the midst of competition in the culinary business by bringing its own characteristics. That's why this brand quickly gained attention from the public. One characteristic is Chicken Crush fried chicken deep fried. Chicken Crush is always optimistic to expand its branch and become the preferred culinary franchise that spreads throughout the country.
---
Ai Chi - Authentic Taiwanese Crispy Chicken
Founded in: 2016
Franchising since: 2016
Franchise units: 10 - 20
Initial investment: 14 - 100 million IDR
Ai Chi which appears in Indonesia with the aim of enlivening Indonesian culinary tourism parties is a company specialized in the processing and serving of food, especially chicken products. Taiwanese fried chicken Ai Chi is very similar to popcorn chicken in the west. Even if you are interested in opening the Ai Chi brand franchise, collaboration in the form of a franchise is also open for you.
---
HFC (Has Fried Chicken)
Founded in: 2017
Franchising since: 2017
Franchise units: 10 - 20
Initial investment: 243 - 602 million IDR
Royalty Fees: 8%
H. Agus Salim jumped into the crispy fried chicken business that he named Has Fried Chicken (HFC) when he opened the store for the first time in Cikarang, Bekasi, April 2017. Once opening a new store, Agus immediately offered a partnership with investment for the Rp 250 million shop and Rp 600 million restaurant package investment. This crispy fried chicken outlet has four business concepts, namely booth, booth square, shop, and free standing (restaurant).
---
CHICKEN KING
Founded in: 2008
Franchising since: 2009
Franchise units: 10 - 20
Initial investment: 186 - 459 million IDR
Chicken King is a franchise company engaged in fast food restaurants, with superior products, fried chicken, burgers, french fries, and others. The concept is to provide healthy, quality, halal food, with distinctive flavors that are processed with selected spices at affordable prices for all people.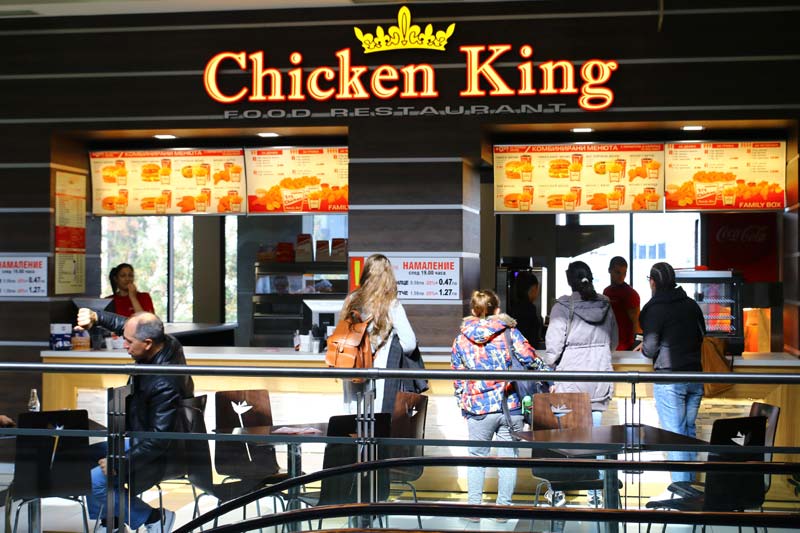 ---
Chicago Fried Chicken
Founded in: 2015
Franchising since: 2015
Franchise units: 5 - 10
Initial investment: From 72 million IDR
Chicago Fried Chicken is a fast food company which started with the crispy and delicious fried chicken recipe and provide ability to eat good food at affordable prices. Chicago Fried Chicken Indonesia partnership is aware that there is a desire of the Indonesian people to become entrepreneurs - owning and running their own business.
---
Alabama Fried Chicken
Founded in: 2015
Franchising since: 2015
Franchise units: 10 - 20
Initial investment: From 22 million IDR
Alabama Fried Chicken business was pioneered in 2015 in the form of a mini restaurant specifically selling Basuni's specialty concoction of fried chicken but now has about 10 outlets. Partners will get booths, stoves, gas, hoses, raw materials for 10 chickens, and 6 kilograms of seasoning flour. The partner just needs to prepare employees and can start selling.
---
KFC
Founded in: 1930
Franchising since: 1952
Franchise units: 460+
Initial investment: 18,120 - 36,490 million IDR
Royalty Fees: 5%
KFC, also known as Kentucky Fried Chicken, is an American fast food restaurant chain that specializes in fried chicken and others chicken dishes. For now Kentucky Fried Chicken Indonesia does not cooperate in the form of a sub-franchise (franchise) for the KFC trademark but they invite all interested in QKC business as a working partner with KFC.
---
Southern Fried Chicken
Founded in: 1975
Franchising since: 2000
Franchise units: 75
Initial investment: From 932 million IDR
Southern Fried Chicken is a British-based fast food outlet which operates a franchise network in the United Kingdom and worldwide. Southern Fried Chicken offers all franchisees who interested in fried chicken business and QSR (quick service restaurant) the opportunity to join a growing family of restaurants offering increasingly popular and famous chicken dishes.
---
Conclusion
To summarize, we can say any of the listed above fried chicken franchises is worth buying. But there is a lot to consider while choosing the best one for you. Pay attention to the reputation of the brand, what training and support are offered, check if the other franchisees are successful. But the main thing you need to do is to align your budget with investment requirements of the brand. In order to ease the challenge, we have made the comparison flowchart of the best fried chicken franchises in Indonesia for you. It shows the minimum estimated initial investment of each brand. By using it, you can figure out the difference in financial requirements for each franchise, and decide which one fits you the most.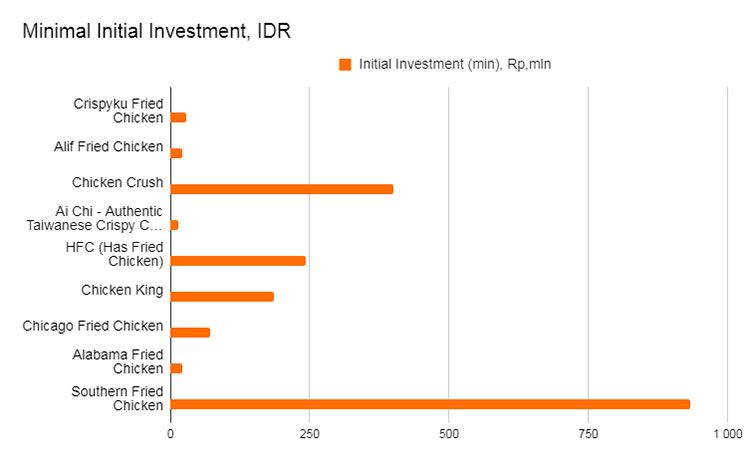 View all Chicken Franchises
Want to advertise your franchise with us and successfully boost your business?
Please send us your request and we will get back to you shortly!
DIDN'T FIND WHAT YOU WANT?
ASK THE EXPERTS