TOP 10 Kids Franchises in The Philippines for 2023
Update: 04.11.2021
Providing services for kids is always profitable. Because there is hardly ever a parent who doesn't want the best for their kids. Smart parents understand that investing in the education of their kids they invest into their future. Therefore, kids franchises are expanding quickly. There are many different sectors kid franchises operate in. They are pre-school education, fitness for kids, educatment, extracurricular activities, language courses, etc. Kids business is a good option for the entrepreneurs who love children or have an experience in working with them. If you are one of them, take a glance at Top 10 Kids franchises below.
Here is TOP 10 Kids Franchises in the Philippines:
e² Young Engineers
Founded in: 2008
Franchise units: 151
Initial investment: $39,000 - $45,000
Franchise Fee: $5,360
Young Engineers provides education and tutoring services to children and families, with sophisticated techniques focused around using LEGO® and K'nex® bricks. This is definitely one of the coolest kids opportunities of franchising you can find in Philippines. This unique education franchise created special programs and workshops designed for both gifted children and to those with learning disabilities. They don't use the old traditional teaching methods, but the new fun ones, mainly with stories, experiments and live demonstrations.​
---
Kreativ Robotics
Founded in: 2015
Franchise units: 5 - 10
Initial investment: from $4,800
Franchise Fee: $950
Kreativ Robotics started when one father tried to look for a "robotics" school for his ever creative 9-year-old son in their small city in Dumaguete, Philippines. He learned about a Korean company that sells robotics products. In Kreativ Robotics children and adults learn robotics the cheaper way. Apart from selling Kreativ Robotics distributes the robots by renting them out in very affordable rates with rent-to-own option.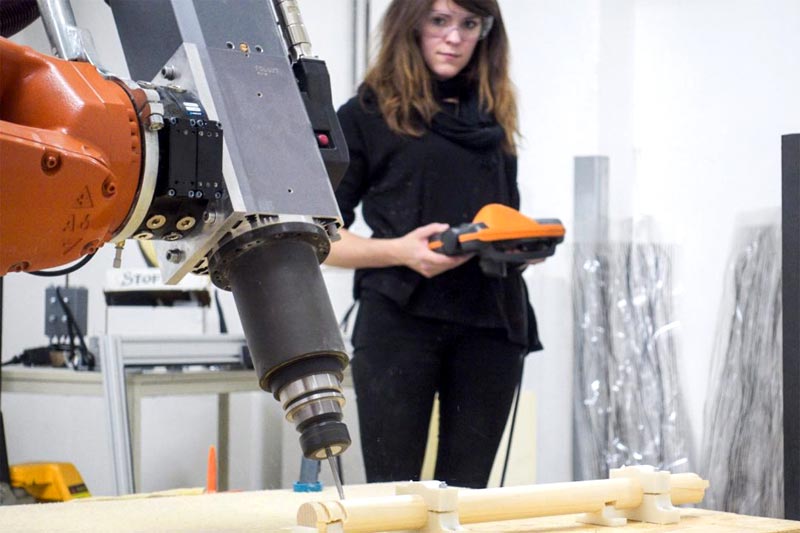 ---
Seriously Addictive Mathematics
Founded in: n/a
Franchise units in Philippines: 40
Initial investment: from $6,700
Franchise Fee: $5,700
Seriously Addictive Mathematics has a holistic program imparting a multitude of skills to educate young minds. More than just Rote learning, drill and practice, we focus on other skills such as Critical Thinking, Heuristics, Logical Reasoning, Metacognitive Understanding, Modelling Techniques and Situational Word Problems, amongst others. The Franchise Opportunity at S.A.M is open to all individuals or companies who share a Genuine Passion for educating young minds. We have painstakingly designed a comprehensive Quality program and a Full Suite of Support services for Franchisees to do what Franchisees must do best – deliver our program passionately and efficiently for the Benefit of your Students.
---
KUMON METHOD LEARNING
Founded in: 1954
Franchising since: 2005
Franchise units: 25000+ Worldwide
Initial investment: $7,000 - $14,000
Royalty Fees: 45%
The Kumon Method has consistently worked for more than fifty years. However, the worksheet is always revised to ensure smooth student progress while continuing to maximize its potential. Kumon exists in 47 countries and regions, although there are differences in lifestyle, education systems and culture. There are several programs offered by Kumon, including mathematics programs, English programs (EE programs), English language programs (EFL programs) and skills programs using pencils.
---
ALOHA
Founded in: 1993
Franchising since: 2004
Franchise units: 4000+ Worldwide
Initial investment: $14,600 - $19,200
ALOHA stands for Abacus Learning of Higher Arithmetic. It was founded in 1993 by Mr. Loh Mun Sung, who adapted and developed the concept based on the Abacus Computational methods from China and Taiwan. It was designed into a comprehensive curriculum for the purpose of introducing it to the children of Malaysia, where it quickly grew in popularity and soon expanded to the other countries. A result-oriented program designed for children that contributes to their brain development in a fun way.
---
Bricks 4 Kidz
Founded in: 2008
Franchising since: 2009
Franchise units: 640
Initial investment: $10,000 - $20,000
Franchise Fee: $5,400
Royalty Fee: 7%
Bricks 4 Kidz® is a world-class kids education franchise devoted to providing an extraordinary atmosphere for children, where they learn, they build, and they play with LEGO® Bricks. At Bricks 4 Kidz enrichment center, kids learn best through activities that engage their curiosity and creativity. Bricks 4 Kidz® education franchise gives aspiring franchisees to set up a mobile Bricks 4 Kidz® business by just integrating it to schools as an after-class activity. Bricks 4 Kidz® franchise business doesn't require renting a space, thus gives more profit for them to grow their business.
---
EYE LEVEL
Founded in: 1976
Franchising since: 1976
Franchise units: More Than 800 Worldwide
Initial investment: $6,700 - $14,000
Royalty Fees: $29 - $36/subject/mo
Eye Level is the best education franchise in the field of mathematics and English. Worldwide Eye Level has grown in 17 countries with more than 1,100 branches and more than 2 million students registered. The mathematics program at Eye Level is a curriculum that is able to balance arithmetic and critical thinking techniques.
---
Tinker House
Founded in: 2016
Franchise units: 2
Initial investment: From $15,000
Franchise Fee: $4,800
Tinker House is a chain of "EDUTIVITY" (educational activity) centers offering hands-on, play-based learning activities that help children develop their creativity and curiosity outside of school. We empower kids to explore design through fun crafts, learn new skills through awesome build projects and discover the world through cool science experiments in a non-competitive setting.​
---
Logiscool
Founded in: 2014
Franchise units: 60+
Initial investment: $40,000 - $55,000
Franchise Fee: $18,000 - $30,000
Logiscool is a Hungarian based learning center that teaches and coaches the youth on coding and programming to be better prepared for the digital age that we now live in. We offer an engaging own education platform and innovative, long-term curriculum in a fast growing number of Logiscool locations. And now, Logiscool has finally come to the Philippines and is open for a master franchise! Be the first one to provide world class lessons in a new, creative, and fun way for kids and teenage students in the country!
---
Active Fun
Founded in: 2010
Franchise units: 6
Active Fun is a Philippine company dedicated to bring its customers the best in children's play & party facilities. The plain fact today is that many children do not have the time or opportunity to get sufficient exercise to develop their motor & coordination skills – Active Fun will see to that! Your child will use his imagination as he negotiates his way through the multi level maze of suspension bridges and tunnels, walks the plank, swings from mobile, drops down the spiral slide, or whizzs down the 12 meter slide from a height of 5 meters – all the while under the expert supervision of their trained staff. Active Fun is available for franchise in all areas of the Philippines – offering design advice, location selection, low fees and comprehensive operating manuals etc.
---
View all Children's Franchises
Want to advertise your franchise with us and successfully boost your business?
Please send us your request and we will get back to you shortly!
DIDN'T FIND WHAT YOU WANT?
ASK THE EXPERTS