Top 9 Hotel Franchise Opportunities in Nigeria of 2022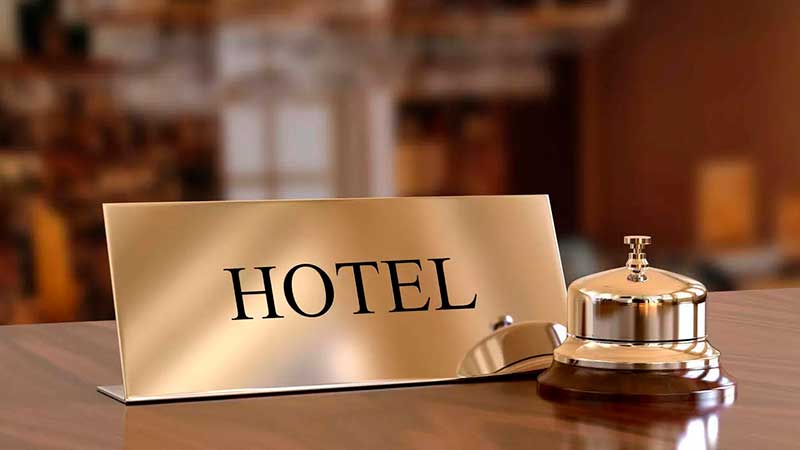 Hotel business in Nigeria can bring good money to the owner as the citizens are heavy spenders and love traveling. Moreover, foreign tourists come to the country to take part in festivals, watch beautiful nature and cultural sites. However, an entrepreneur willing to invest in a segment may face some challenges. These are tough competition, no culture and knowledge of Nigerians as for housekeeping and customer service. Thus, it is worth considering only top hotel franchises to buy. The experienced franchisors know how to remain competitive and provide their franchisees and staff with training. 2022 is expected to provide the best hotel franchise opportunities because it will be the year of recovering after the pandemic devastating circumstances for tourism businesses. So, don't waste time and look through a list of top hotel franchises for sale to choose the best concept for you. The brands listed here have an impeccable reputation and offer very profitable prospects.
Here is the best 9 hotel franchise businesses to own in Nigeria
Days Inn by Wyndham
Founded in: 1970
Franchising since: 1972
Franchise units: 1,600
Initial investment: from ₦81,460,000
Franchise Fee: ₦14,472,500
Royalty Fees: 5,5%
Days Inn by Wyndham is a leading performer in economy hospitality, and helps guests make the most of their trip with free breakfast, upbeat service, and a keen focus on the little things. Known to travelers around the world, the Days Inn rising sun logo and new Dawn room design brighten days through comfortable accommodations and convenient locations. With a worldwide portfolio of nearly 1,700 properties, Days Inn is one of the largest economy brands worldwide. High brand awareness, prototype versatility, and a large footprint have fueled strong performance, making Days Inn a desired hotel franchise in the economy segment, with the added benefit of global distribution.
---
Ibis Hotels
Founded in: 1973
Franchising since: 1974
Franchise units: 382
Initial investment: from ₦327,237,000
Royalty Fees: ₦607,700
The brand's first hotel was opened in Bordeaux-Lac in 1974. Immediately after this first opening, the hotel chain quickly stood out and experienced a spectacular expansion in Europe. After this success story on the European continent, it set out to conquer South America in 1999. It was also a success. Then, the brand moved to China, in Tianjin in 2004. In 1997, the Ibis Hotels chain was the first 2-star hotel brand to be granted ISO 9001 certification, after ISO 14001 certification in 2004. In 2009, it also rose to the rank of the leading network of budget hotels in Europe and fourth on the planet with a presence in 45 countries. Currently, its growth is exceptional across the world thanks to the concept of the franchise.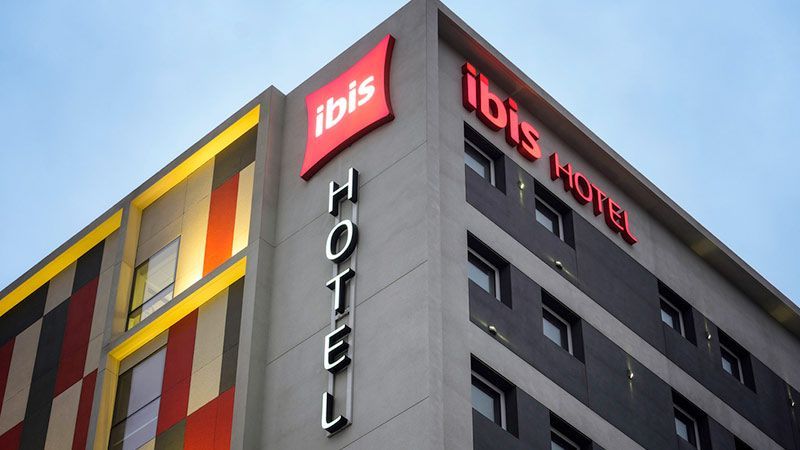 ---
Hyatt Place
Founded in: 1957
Franchising since: 2005
Franchise units: 719
Initial investment: from ₦5,648,000,000
Franchise Fee: ₦24,835,000 Royalty Fees: 5%
Hyatt Hotel Corporation is a worldwide hospitality company that oversees over a dozen brands, such as the luxury hotels Park Hyatt and Andaz, the upscale Grand Hyatt and Hyatt Regency, various high-end boutique hotels under the Alila, Destination, Joie de Vivre, Thompson, and Tommie brands, and others. Overall, Hyatt's portfolio contains over 800 properties in more than 50 countries across the globe. Hyatt's major strategic push in recent years has been toward an "asset-light" approach of franchising or managing hotels rather than owning the buildings and underlying real estate directly.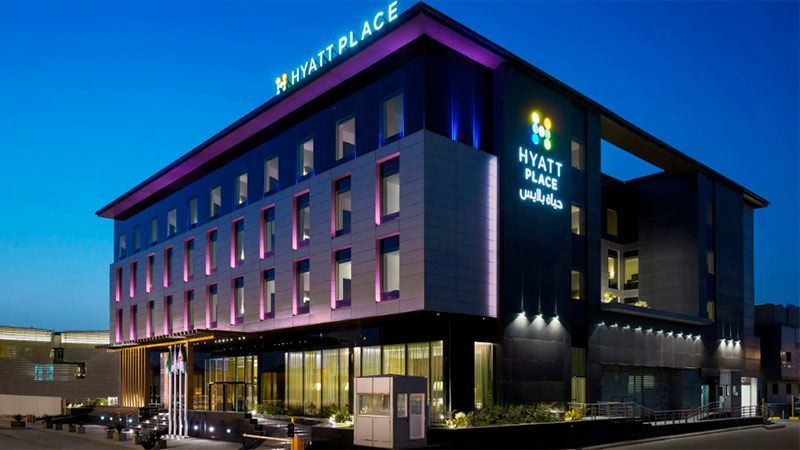 ---
Sheraton Hotels & Resorts
Founded in: 1937
Franchising since: 1974
Franchise units: 162
Initial investment: from ₦365,688,000
Franchise Fee: ₦35,182,000
Royalty Fees: 11%
Sheraton Hotels & Resorts is an international hotel franchise serving both business and leisure travelers. Besides being a major chain itself, Sheraton is one of the biggest hotel franchises within the broader Marriott International portfolio, the world's largest hospitality and lodging company. Deeply rooted in hundreds of communities around the globe, we bring people together with inclusive, welcoming, warm and familiar environments that celebrate human connection, productivity and culture. Since 1937, we've welcomed locals and travelers alike to find a point of connection and space to gather. Sheraton is a global hospitality icon with nearly 450 hotels across 74 countries.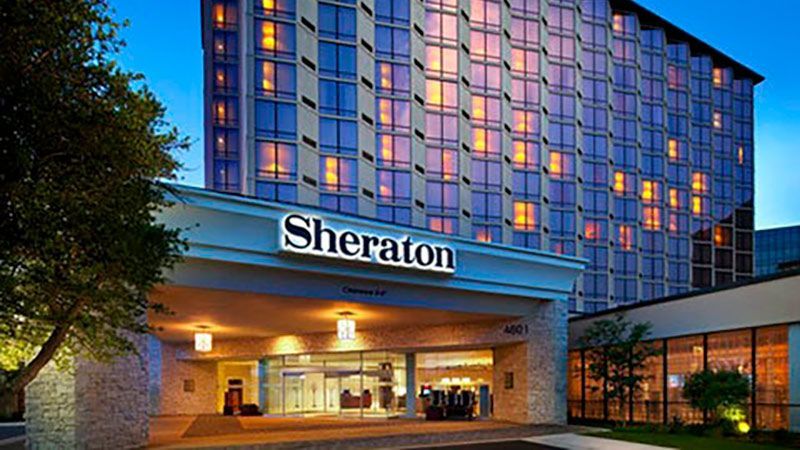 ---
Hampton by Hilton
Founded in: 1983
Franchising since: 1984
Franchise units: 2,715
Initial investment: from ₦4,435,000,000
Franchise Fee: ₦31,000,000
Royalty Fees: 6%
As the number one ranked hotel franchise for the past eight years, according to Entrepreneur®, Hampton by Hilton, including Hampton Inn by Hilton and Hampton Inn & Suites by Hilton, serves value-conscious and quality-driven travelers with more than 2,200 properties totaling more than 223,000 rooms in 19 countries and territories. High-quality accommodations and amenities, such as complimentary Wi-Fi and free hot breakfast, contribute to Hampton by Hilton ranking as a leader in its segment. Hampton by Hilton Team Members deliver friendly, authentic, caring and thoughtful service defined as Hamptonality. Hampton by Hilton is part of Hilton Honors, the award-winning guest-loyalty program for Hilton's 14 distinct hotel brands.
---
Motel 6
Founded in: 1962
Franchising since: 1996
Franchise units: 455
Initial investment: from ₦92,115,000
Franchise Fee: ₦8,278,000
Royalty Fees: 5%
Motel 6 enjoys the highest brand recognition factor of any budget-lodging brand. Motel 6 has 55+ years of experience in managing award-winning brands. Motel 6 boasts one of the most recognized advertising campaigns in America, "We'll leave the light on for you®". Our annual marketing support includes national television, network radio, outdoor billboards, digital advertising, search, email, and public relations activities. We have a dedicated business-to-business sales force that is centrally managed and nationally deployed. Our field sales agents are tasked with expanding our penetration in the business-to-business and group business segments. Motel 6 is a Platinum Founding Member of the Asian American Hotel Owners Association.
---
Super 8 by Wyndham
Founded in: 1974
Franchising since: 1976
Franchise units: 2,723
Initial investment: from ₦92,323,000
Franchise Fee: ₦10,348,000
Royalty Fees: 5,5%
Super 8 is a popular hotel chain with over 2,000 locations throughout North America. Super 8 has an "8-Point Promise", which guarantees guests amenities like free in-room internet, a high-tech bathroom, cable TV, and free lodging for kids. Some locations have even started adding indoor swimming pools. Super 8 originally obtained its name from its rate of $8.88 per night. Though the rate has obviously increased in the past four decades, Super 8 is still committed to providing its guests with low prices. In fact, Super 8 Hotels promises to offer the best available rate in a particular area on its website.
---
InterContinental Hotels & Resorts
Founded in: 1946
Franchising since: 1946
Franchise units: 201
Initial investment: from ₦32,342,000,000
Franchise Fee: ₦31,000,000
Royalty Fees: 5%
InterContinental Hotels Group is a leading global hospitality group, with more than 3,500 hotels and 534,000 guest rooms across nearly 100 countries and territories. Every year more than 120 million people find a welcome at one of our lodging brands. For those interested IHG franchisees, they can choose from different hotel brands including Crowne Plaza, Hotel Indigo, Holiday Inn Express, Staybridge Suites, Candlewood Suites, and InterContinental Hotels and Resorts which is the most popular trademark of the corporation. According to IHG, the corporation will be the one to maintain the business instead of the franchisee and it will provide its own senior executives to manage the hotels such as the general manager and financial controller. Meanwhile, franchisees will own the building of the hotel and can hire middle- to low-level hotel staff.
---
Choice Hotels International Inc.
Founded in: 1939
Franchising since: 1972
Franchise units: 7,147
Initial investment: from ₦49,182,000
Franchise Fee: ₦6,209,000 - 24,835,000
Royalty Fees: 5 - 6%
Choice Hotels is a leading hotel franchisor with more than 5,500 locations in the US and about 40 other countries. Its flagship brands include Comfort Inn, one of the largest limited-service brands with about 2,400 properties; and Quality Inn, which serves the midscale hotel segment through more than 1,200 locations. Its Econo Lodge chain offers lodging primarily for budget-minded travelers. Other brands include the full-service Clarion chain, Rodeway Inn budget hotels, and Sleep Inn. Chairman Stewart Bainum and his family own nearly 50% of the company. Choice Hotels® is uniquely positioned to help owners capitalize on both the short- and long-term opportunities in the hospitality industry. With a well-segmented brand portfolio inclusive of economy, midscale, upscale and extended stay market segments, we offer solutions for every type of owner.
---
Conclusion
To summarize, we can say any of the listed above hotel franchises is worth buying. But there is a lot to consider while choosing the best one for you. Pay attention to the reputation of the brand, what training and support are offered, check if the other franchisees are successful. But the main thing you need to do is to align your budget with the investment requirements of the brand. In order to ease the challenge, we have made the comparison flowchart of the best hotel franchises in Nigeria for you. It shows the minimum estimated initial investment and an initial franchise fee for each brand. By using it, you can figure out the difference in financial requirements for each franchise, and decide which one fits you the most.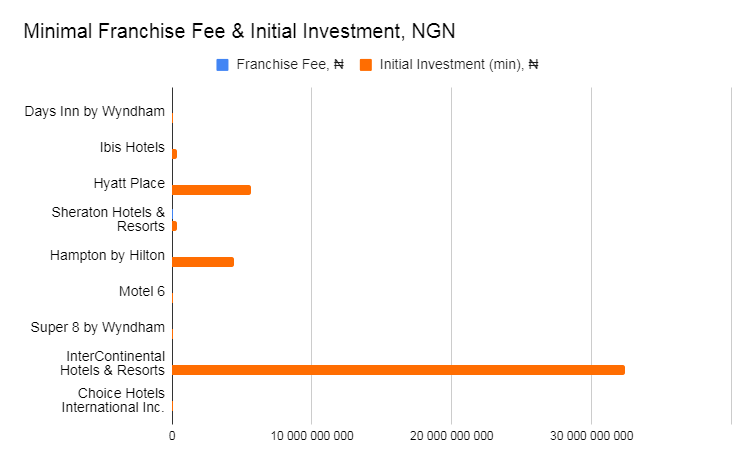 View all Hotel franchises
Want to advertise your franchise with us and successfully boost your business?
Please send us your request and we will get back to you shortly!
DIDN'T FIND WHAT YOU WANT?
ASK THE EXPERTS