Top 10 Healthcare Franchise Business Opportunities in Indonesia in 2023
Update: 04.11.2021

If you are interested in the healthcare industry, there are a lot of different opportunities for you to establish your own business in the area. The healthcare sector is diverse and unpredictable. It deals with various services, starting from spa and finishing with surgery. New inventions in the industry appear very quickly which causes the demand for new healthcare franchise concepts. The Indonesian healthcare market is not saturated enough with quality healthcare franchises. The businesses which operate there can`t provide enough services and the standards of them don't measure up with the world ones. In order to change the situation, choose one of the Top 10 Healthcare franchises listed below.
Here are the top 10 healthcare franchise business opportunities in Indonesia
BAMBU SPA
Founded in: 2008
Franchising since: 2008
Franchise units: 10 - 20
Initial investment: $35,000 - $60,000
Royalty Fees: 8%
The basic concept of Bambu Spa is as a distinctive award for women who are so valuable because it has a dual function both inside and outside the home. Struggling with their activities are so dense, Bambu Spa comes with a new concept that is presenting treatment using bamboo methods that can be said to be unique. Bambu Spa is always a franchise whose business performance continues to increase. This spa has also become a favorite choice of SPA lovers in Indonesia and even foreign tourists in Bali. Now the brand is included in the category of the Most Promising Brand.
---
Kefir Beauty
Founded in: 2013
Franchising since: 2016
Franchise units: 10 - 20
Initial investment: From $3,500
Royalty Fees: 6%
One of the beauty clinic franchise providers that grows significantly is Kefir Beauty . They have been in Indonesia in 2013, and were founded by a man named Kemal Faisal Ferik. In addition, at Kefir Beauty, he does not only offer salon beauty services, he also opens SPA treatments that are commonly needed by the middle class. In running a beauty franchise business, the reason Kemal is targeting the class is because most of them are well-established in terms of finance, and always want a look for treatment.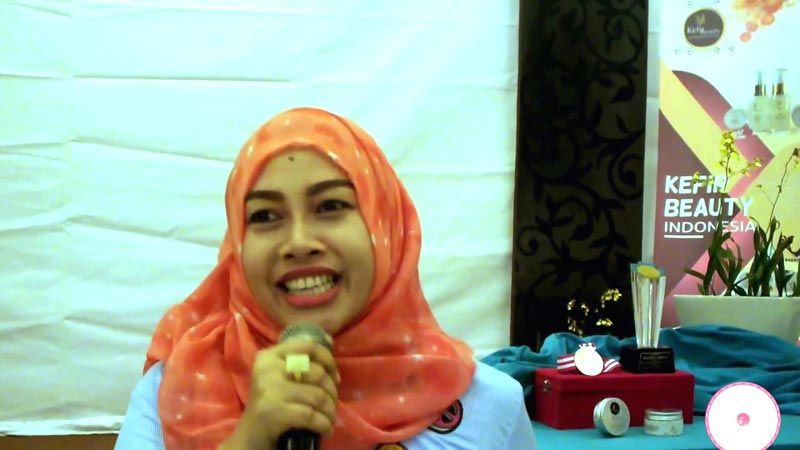 ---
Elite Beauty Clinic
Founded in: 2009
Franchising since: 2009
Franchise units: 20 - 30
Initial investment: $13,000 - $16,000
Beautiful and clean skin is everyone's dream, especially women. Today many beauty clinic businesses in Indonesia. Currently many beauty clinics are visited by both women and men. The price offered varies. Today many beauty clinic businesses offer partnership systems. One beauty clinic that offers partnerships is Elite (Aesthetic Spa & Beauty Center). Elite (Aesthetic Spa & Beauty Center) which has been established since 6 years ago has been able to achieve various prestigious awards both in the world of beauty and business. This shows the best Credibility, Professionalism and Service Performance that always gives Elite Beauty Clinic to every loyal customer.
---
MAHARANI SKIN CARE
Founded in: 2005
Franchising since: 2005
Franchise units: 10 - 20
Initial investment: $15,000 - $22,000
Maharani Salon was founded by Dr. Candy Maharani and the mother Wiwiek Ernawati in May 2005. At first this mother and child only wanted to provide beauty services from the abilities they had for the surrounding community, especially Jayapura.But over time he saw funds aware of the lack of business that focused on beauty services in Papua, making the desires of Dr. Candy Maharani and Wiwiek Ernawati to open up more salons. So after the first successful salon opened on Jalan Percetakan 17 Jayapura the next branch appeared. You'll get more benefits of being a Franchisee, Dr. Maharani Skin Care.
---
RISTRA HOUSE
Founded in: 2008
Franchising since: 2008
Franchise units: 20 - 50
Initial investment: From $50,000
Royalty Fees: 6%
RISTRA is a Health and Beauty Brand that already has a strong character in the community of users of cosmetics as TROPICAL SKIN EXPERT. All products of PT. Ristra Indolab has been prepared in such a way that surely through the results of clinical trials and intensive research and the development of microbiological tests into sophisticated and safe dermatological tests.

---
MOM N JO
Founded in: 2006
Franchising since: 2006
Franchise units: 20 - 30
Initial investment: To $105,000
Established on April 8, 2006, Mom and Jo Spa is the first spa that is truly dedicated to pregnant women. Designed and built by an international spa consultant team, the 1200 sqf health center located in the upscale Darmawangsa residential area offers aesthetic and body health care by experienced therapists trained to care for women in the pre and postnatal stages.
---
THE CLINIC AESTHETIC CENTER
Founded in: 2004
Franchising since: 2011
Franchise units: 10 - 20
Initial investment: $150,000 - $300,000
The Aesthetic Skin & Dental Center Clinic is an Aesthetic Clinic for teeth and skin located at Pacific Place Mall in the SCBD area which is a premium business center area in Jakarta With more than 10 years of experience, our clinic is the best solution for your teeth and health for the skin. We provide services with modern and professional technology. The Aesthetics Skin Clinic will open branches throughout Indonesia, so that more Indonesians will become more attractive and more confident.
---
Miracle Aesthetic Clinic
Founded in: 1997
Franchising since: 2003
Franchise units: 16
Initial investment: From $175,000
Royalty Fees: 6%
Miracle Aesthetic Clinic is one of the beauty clinics that are currently competing in the beauty market. Established in 1997 in Surabaya, Miracle offers beauty care services that are handled directly by experienced doctors and therapists. These doctors will provide integrated care services for skin, body, hair and teeth. Miracle also promises comfort, safety, friendliness and privacy. In order for the business to continue to grow, Miracle offered franchise cooperation since 2003.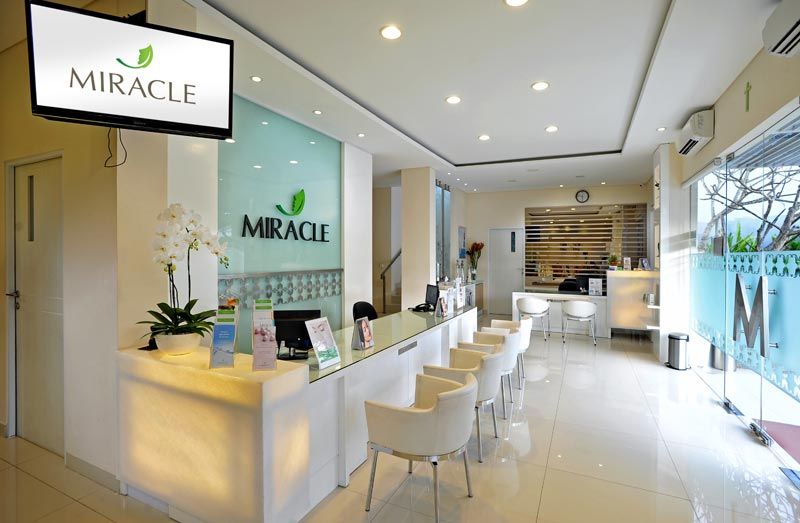 ---
D'MUTIA SALON
Founded in: 2006
Franchising since: 2010
Franchise units: 30
Initial investment: $12,000 - $45,000
Mutia means "Obedient", meaning Mutia has a goal to perfect the appearance and care of Muslim women while still based on Islamic values, so as to provide a perfect appearance both physically and mentally. The rationale for the establishment of Mutia Salon Muslimah and d'Mutia Spa & Salon Muslimah is to respond to the needs of Muslim women who are beginning to thirst for privacy and self-care. Mutia Salon Muslimah and d'Mutia Spa & Salon Muslimah provide care services from hair to toe such as Hair Care, Facial Care, Hand & Foot Care and Body Care. There are a lot of profitable reasons why you should choose a Muslim salon franchise business in Indonesia.
---
NAKAMURA
Founded in: 2004
Franchising since: 2004
Franchise units: 10
Initial investment: $7,000 - $15,000
Nakamura offers three main types of services, namely Therapy Zone, Akupressure, and Seitai. Zone Therapy is a therapy that concentrates massage on certain zones or nerve points that are directly connected to the human center of pain. With this method, massage does not reach the entire body of the patient such as general massage therapy. Enter the health services industry with light investment and high profits. This business requires a business partner who has a soul calling to help others through the therapy we provide. Through investments invested, you will pick fruit in the form of BEP estimates in approximately 1.5 years.
---
View all healthcare franchises
Want to advertise your franchise with us and successfully boost your business?
Please send us your request and we will get back to you shortly!
DIDN'T FIND WHAT YOU WANT?
ASK THE EXPERTS