Top 9 Cheap Franchise Opportunities in Nigeria of 2023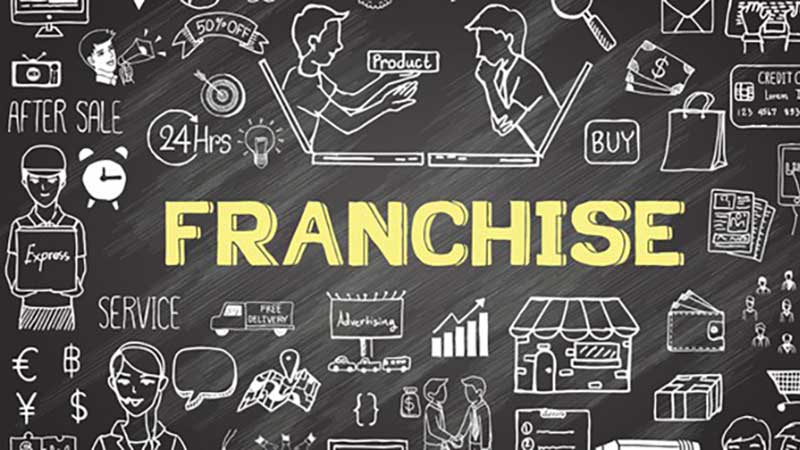 Thinking of their first own business, a lot of entrepreneurs want to buy one of the best affordable franchises. Having no experience in running a company, such business people are afraid to take serious risks, take huge loans, and commit plenty of time and effort into the project. No doubt such a cautious position makes sense especially when the market in Nigeria offers a number of the best cheap franchises to own. You may find a wide range of brands proposed for sale in the country. Mobile Service, Real Estate, Cleaning and Disinfection, Restauration, Education, Fitness are just some of them. A good franchise is the one which has a solid reputation on the market, a chain of more than 100 successful franchisees, and a strong support system constantly available for their partners. The investments needed to start the business include franchise fees and setup costs. You may make a simple calculation of general costs by using our information below. Trying to help you, we have built a list of the top 10 cheap franchises worth your attention.
Here is the best 9 cheap franchise businesses in Nigeria
ActionCOACH
Founded in: 1993
Franchising since: 1997
Franchise units: 739
Initial investment: ₦31,757,900 - ₦63,856,750
Franchise Fee: ₦18,278,820 - ₦28,753,200
Royalty Fees: from ₦800,980 per month
ActionCOACH, the largest and most successful international business coaching franchise, makes business ownership simple. Whether you are looking for a significant investment and want to command an entire region or you are interested in opening a professional firm in your country, ActionCOACH is currently looking for business professionals and wise investors that want to operate an affordable franchise with high margins and high return on investment. As an ActionCOACH Master Licensee or Firm Owner, you will help entrepreneurs and business owners in your community grow, create jobs and build a stronger economy.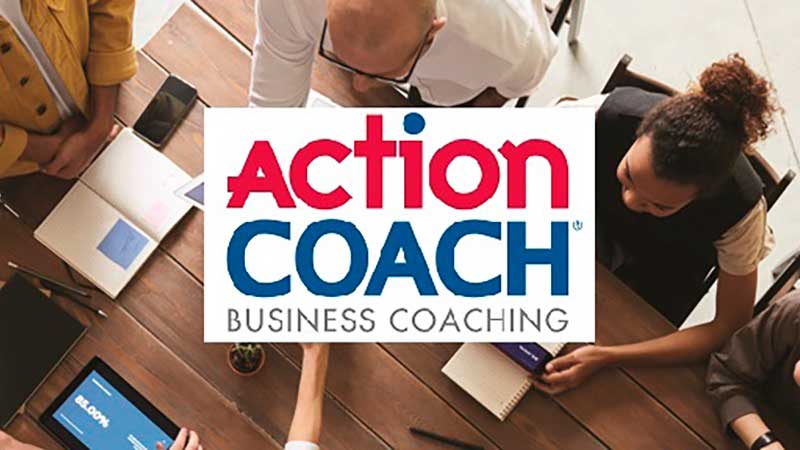 ---
Complete Weddings + Events
Founded in: 1974
Franchising since: 1983
Franchise units: 193
Initial investment: ₦15,732,100 - ₦38,426,600
Franchise Fee: ₦7,393,680 - ₦17,457,300
Royalty Fees: 8%
When you choose to own a low-cost franchise with Complete Weddings + Events, you are choosing to partner with one of the best event and wedding companies in the nation. That reputation is huge as you establish yourself in your own territory. People know and recognize the years of experience and happy clients that Complete Weddings + Events has produced, and this makes them excited to work with you. Plus, we're always available to assist you with any questions you may have, and provide training that coincides with the stages of your franchise so that you have the tools you need to embrace your entrepreneurship and commitment to building a professional, successful business.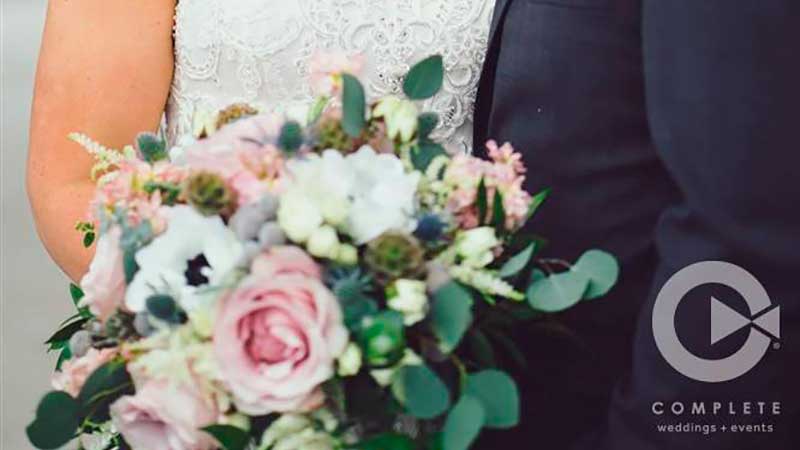 ---
Realty One Group
Founded in: 2005
Franchising since: 2012
Franchise units: 284
Initial investment: ₦18,176,130 - ₦92,215,620
Franchise Fee: ₦6,161,400 - ₦9,036,720
Ad Royalty Fees: 2%
Real estate is flooded with many who claim to be unique or special. But, Realty ONE Group continues to stand out. What makes us different? It's not just ONE thing, it's the combination of the business model, Coolture, platform, training and support that makes us unique. We are becoming the industry's only lifestyle brand and we want you to be a part of it. We are franchising around the world, opening doors for entrepreneurs every day! Join us as we continue to paint the nation gold, shake the real estate industry to its core – and give you the tools to take your business to take it to the next level.
---
Jan-Pro Cleaning and Disinfecting
Founded in: 1991
Franchising since: 1992
Franchise units: 10,476
Initial investment: ₦1,712,870 - ₦23,010,780
Franchise Fee: ₦1,035,120 - ₦18,073,440
Royalty Fees: 10%
If you have the drive and desire to make a better life for you and your family, let Jan-Pro Cleaning & Disinfecting take care of you while you take care of your business and lifelong dreams. As the #1 commercial cleaning franchise, Jan-Pro Cleaning & Disinfecting has a stellar brand reputation and thorough set of cleaning processes, support systems, and customer service standards that can help you keep your clients happy and your business flourishing. This premier cleaning franchise brand provides the customers, certification, and support you need, plus the freedom and flexibility to invest and grow at a rate that suits you and your goals—even if you don't have any prior business or cleaning experience.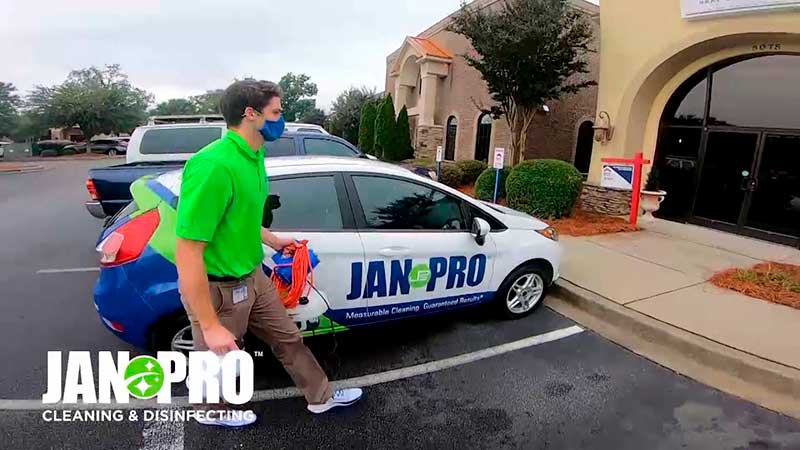 ---
Fibrenew
Founded in: 1985
Franchising since: 1987
Franchise units: 275
Initial investment: ₦35,607,550 - ₦40,850,900
Franchise Fee: ₦19,305,720
Royalty Fees: from ₦285,480 per month
Fibrenew is a mobile service franchise with 275 locations that specializes in the repair, restoration, and renewal of leather, plastic, vinyl, fabric, and upholstery. Fibrenew's franchise system has been developed and refined over the past 30+ years and continues to be refined to this day. We put tremendous capital investment, pride, and energy into our training, support, products, marketing, and technology systems. It all adds up to an air-tight business model that's built to scale. No more missed soccer games, school recitals, and family dinners. As a Fibrenew Franchise Owner, you'll be in control of your own schedule and earning potential. There's no big brother and no red tape.
---
MaidPro
Founded in: 1991
Franchising since: 1997
Franchise units: 283
Initial investment: ₦23,643,350 - ₦91,373,560
Franchise Fee: ₦8,215,200 - ₦32,860,800
Royalty Fees: 4 - 7%
How does home cleaning offer so much flexibility and freedom? It's a combination of the industry, the type of service, and the way we structure business operations. Compare us with other franchisors and you'll quickly see why they call us a franchisee friendly company. There are hundreds of these little rules other franchisors seem to love. Not only do we hate them, we think they take away from the entrepreneurial spirit. Here's just a few of the ways MaidPro makes owning a franchise with us a great experience.
---
Mathnasium
Founded in: 2007
Franchising since: 2008
Franchise units: 1,082
Initial investment: ₦46,313,190 - ₦61,248,423
Franchise Fee: ₦20,127,240
Royalty Fees: 10%
In 2002 we had just one Mathnasium center in Los Angeles, California. Today we are teaching children in communities across America and in countries around the world, providing neighborhood environments where humanity combines with math expertise. At Mathnasium, we've worked hard to create a successful tutoring franchise system and now it's our turn to show you how to run it. We understand the process of operating a business may seem intimidating, and that's why we are here to provide you with the necessary training and support throughout the entire process. You are not alone.
---
Jazzercise
Founded in: 1969
Franchising since: 1982
Franchise units: 8,003
Initial investment: ₦991,990 - ₦8,934,030
Franchise Fee: ₦513,450
Royalty Fees: 20%
Over the years Jazzercise has adapted and grown like crazy. And we've maintained our high standards. Today Jazzercise is one of the world's leading dance fitness companies. We have 8,300+ franchisees teaching 32,000+ classes each week around the world. Jazzercise offers something unique in the fitness world. It's a completely non-competitive environment where everyone is welcome. Each class feels a lot more like a party than a workout, which is why people keep coming back for more. Students receive instruction and safety tips in every session. Teachers are well trained to offer competent instruction, ensuring the health and wellness of every participant.
---
Kumon
Founded in: 1954
Franchising since: 1958
Franchise units: 26,365
Initial investment: ₦26,476,770 - ₦57,461,220
Franchise Fee: ₦821,520
Royalty Fees: ₦14,000 - ₦15,600/student per month
Kumon is different from other learning programs in that your students will be actively developing critical, self-learning skills as they progress through their Kumon Math and Reading Worksheets. With decades of experience, Kumon knows how to help franchisees create businesses that are emotionally and financially rewarding. You'll guide kids through a long-term program that ensures they master math, reading and writing while building essential skills for success like setting goals and developing the grit to achieve those goals. You'll work close to home, build relationships and contribute to your community.
---
Conclusion
To summarize, we can say any of the listed above cheap franchises is worth buying. But there is a lot to consider while choosing the best one for you. Pay attention to the reputation of the brand, what training and support are offered, check if the other franchisees are successful. But the main thing you need to do is to align your budget with investment requirements of the brand. In order to ease the challenge, we have made the comparison flowchart of the best affordable franchises in Nigeria for you. It shows the minimum estimated initial investment and initial franchise fee of each brand. By using it, you can figure out the difference in financial requirements for each franchise, and decide which one fits you the most.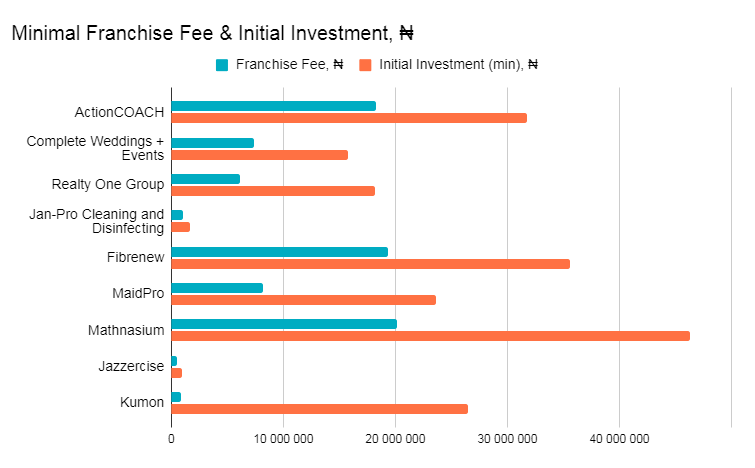 View all Cheap franchises
Want to advertise your franchise with us and successfully boost your business?
Please send us your request and we will get back to you shortly!
DIDN'T FIND WHAT YOU WANT?
ASK THE EXPERTS