Most Popular 10 Hotel Franchises in India in 2023
Update: 23.06.2021
The most profitable hotel franchises are the ones which have attractive locations. Therefore, starting the business, an entrepreneur together with a franchisor should invest time and money in site selection. Then, they should focus on obtaining licences. After that a new hotel owner should build a team which will operate the hotel and the restaurant. The success of hotel franchises also depends on how skilled their staff is. Therefore, it makes sense to invest enough time for selecting employees; invite a talented chef; provide trainings for hotel management. The best hotel franchise is a huge international chain, like Hyatt or Wyndham Hotels & Resorts, which has a world-known brand name and strong marketing and promotion strategies. If you have enough funds to invest in such a business, your hotel will attract customers quickly and begin to bring profit immediately. Despite hotel franchises in India are facing choppy waters caused by a pandemic nowadays, future predictions are very positive. Grab the chance to invest in the hotel segment now!
Here are the most popular 10 hotel franchises in India
---
Oyo
Founded in: 2016
Franchising since: 2018
Initial investment: INR 2 - 5 Lakhs
Franchise Fee: INR 500000
Royalty Fees: 10%
Oyo Rooms (stylised as OYO), also known as Oyo Hotels & Homes, is an Indian hospitality chain of leased and franchised hotels, homes and living spaces. Being the youngest in Indonesia, OYO Hotels & Homes started its business in October 2018. Properties under the OYO network will adopt a manchise (management and franchise) model , in which OYO will take full control and management.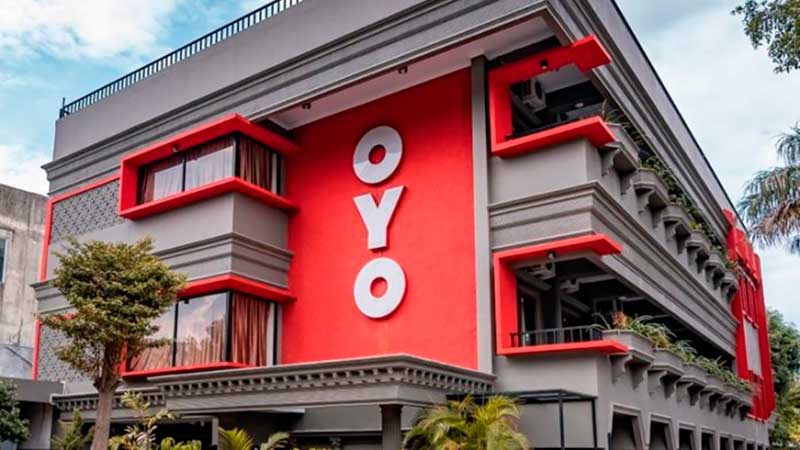 ---
Marriott International
Founded in: 1927
Franchising since: 1927
Franchise units: 70
Initial investment: INR 37,14 - 59,42 Crore
Marriott International is an American multinational diversified hospitality company that manages and franchises a broad portfolio of hotels and related lodging facilities. Marriott International Inc is now evaluating the option of franchise-model to launch its Fairfield Inn & Suites brand in the country. Till date, the company was operating its brands such as Courtyard, Renaissance, JW Marriott and others under management contract. Fairfield is a business hotel offering of Marriott International.
---
Holiday Inn
Founded in: 1952
Franchising since: 1954
Franchise units: 3,730
Initial investment: INR 55,35 - 182,21 Crore
Initial Franchise Fee: INR 0,37 Crore
Royalty Fee: 5% - 6%
The Holiday Inn brand, with over 1200 hotels worldwide, is the most widely recognized hospitality brand in the world. Holiday Inn was one of the earliest international hotel brands. The Holiday Inn brand provides the services that business travelers need while also offering a comfortable atmosphere in which all people can relax and enjoy the amenities. such as restaurants and room service, swimming pools, fitness centers and comfortable lounges.
---
Hyatt
Founded in: 1957
Franchising since: 1962
Franchise units: 719
Initial investment: INR 325,15 - 1 127,70 Crore
Hyatt Hotel Corporation is a renowned global hotel company that controls over a dozen major brands such as Andaz and Park Hyatt, Grand Hyatt and Hyatt Regency, various upscale boutique hotels under the brands Thompson, Alila, Destination, Joie de Vivre and others. The Hyatt portfolio includes more than 800 properties in 50 countries. In recent years, Hyatt has begun to actively focus on the concept of franchising and hotel management, based on the principles of "ease of assets" rather than direct ownership of buildings and real estate.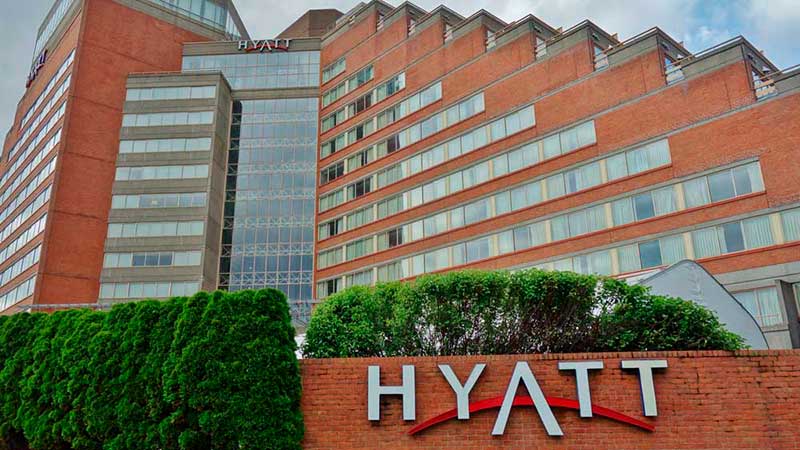 ---
Mint Hotels
Founded in: 2015
Franchising since: 2018
Franchise units: 20 - 50
Initial investment: $72,000 - $160,000
Royalty Fees: 8%
MINT Brand was Founded in: Nov. 2015 with a Single Minded Vision to transform the landscape of how Consumers experience Branded Budget Hospitality in India and to provide a Pan-India Mid-Budget Hospitality Brand that can cater to the aspiring, upwardly mobile, urban traveller with best-in-class services and ensure that they "Stay Fresh, Live Fresh" each time they choose Mint as a Hospitality partner.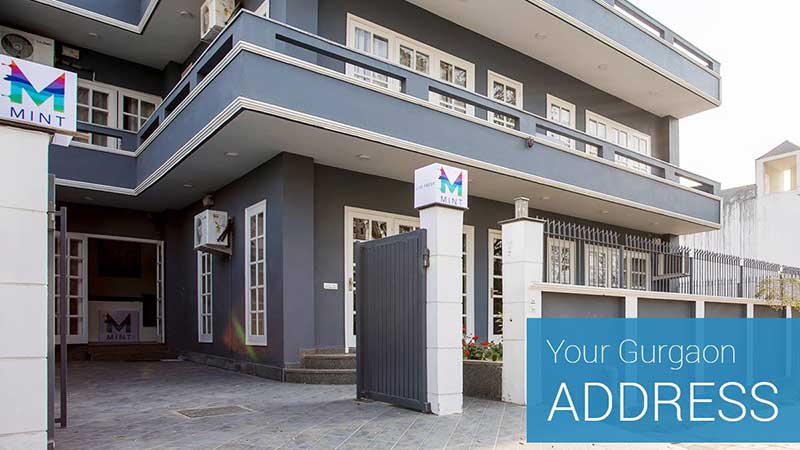 ---
Treebo Hotels
Founded in: 2015
Franchising since: 2015
Franchise units: 100 - 200
Initial investment: $320,000 - $800,000
Royalty Fees: Variable %
Treebo is one of India's largest budget hotel chain with a network of 250+ hotels across 50 cities with over 6000 rooms. As a tech enabled company in the hotel industry, we aim to combine a deep guest centric DNA with cutting-edge hospitality technology, that offers our guests unmatched value for money and quality stays at our hotels. Treebo has been invested in providing a seamless business experience for the franchise partners and their customers.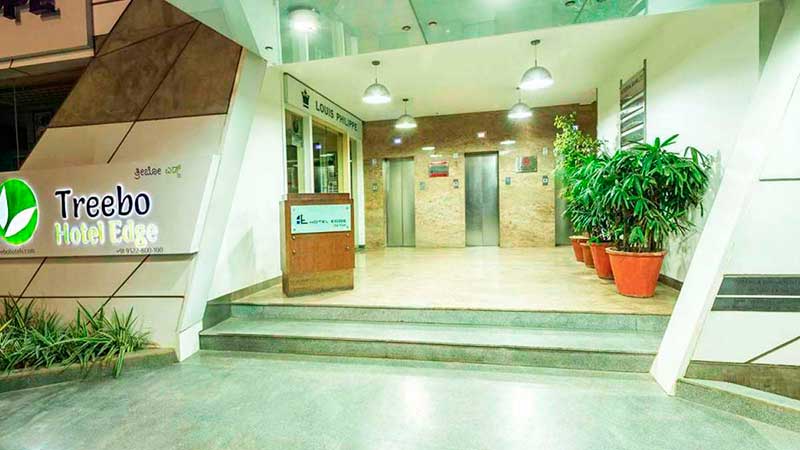 ---
Choice Hotels
Founded in: 1963
Franchising since: 1968
Franchise units: 1500+ Worldwide
Initial investment: $200,000 - $700,000
Choice Hotels International, Inc. is a hospitality franchisor based in Rockville, Maryland, United States. The company, which is one of the largest hotel chains in the world, owns several hotel brands ranging from upscale to economy. Choice Hotels India supports 29 properties over 21 destinations in India with four properties in Delhi NCR. All these hotels are designed in a way to ensure exceptional value, courteous service and comfortable accommodation. The franchisor offers the rights to own and/or operate a hotel business under one of the trademarks and associated marks of a Choice Hotels brand.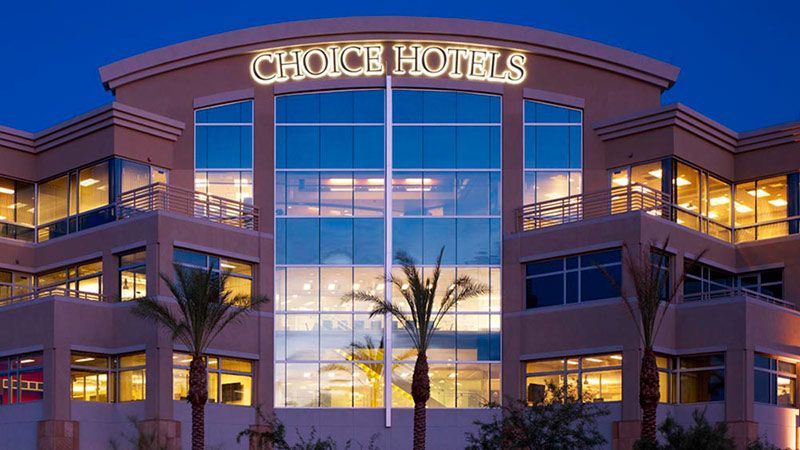 ---
Wyndham Hotels & Resorts
Founded in: 1981
Franchising since: 1996
Franchise units: 120 Worldwide
Initial investment: $984,568 - $65,842,350
Royalty Fees: 5%
Wyndham Hotels and Resorts is an international hotel and resort chain based in the United States. It has locations in China, Canada, Mexico, Colombia, Ecuador, Turkey, Germany, the UK, the Caribbean, Indonesia and Margarita Island In Venezuela. For owners converting existing hotels to a Wyndham brand or building a new hotel from the ground up, we invite you to join us in pursuit of this goal. To ease the way, we've created an expansive structure of support for our owners that is backed by the experience, scale, and distribution of the world's largest hotel company. Some of Wyndham brands are Ramada, La QUINTA, Microtel, Super 8 and others.
---
Sunmei Group
Established in: 2006
Franchising since: 2006
Franchise units: 1000 - 10,000
Initial investment: $70,000 - $150,000
Royalty Fees: 2%
Thank U Hotel is the flagship global hotel chain brand of Sunmei Group. It is a large hotel chain group worldwide, with Japanese style design, ranking 22nd in the global hotel group. Focus on leading the standardization and large-scale development of global hotel chain, and provide clean, comfortable and warm hotel accommodation services for the general public.
---
IntelliStay Hotels
Founded in: 2009
Franchising since: 2009
Franchise units: 10 - 20
Initial investment: $800,000 - $1,500,000
Royalty Fees: 5%
IntelliStay Hotels owns and operates the Mango Hotels Format and I-Stay Hotels formatof Smart Executive/ Leisure Hotels in India. The Format is based on a commercial structure whereby the company optimizes existing and new hotel properties, employs Human resource, manages day to day operations, standardizes the newly created location and promotes them via superior distribution channels. Associate with IntelliStay Hotels for returns on your investments at the optimum operating cost. Their commitment to service ensures a positive outcome for each hotel.
---
Royal Orchid
Founded in: 1987
Franchising since: 2016
Franchise units: 10 - 20
Initial investment: $320,000 - $800,000
Royalty Fees: 5%
Renowned for attention to detail and design, Royal Orchid hotels offers myriad options of business hotels ranging from luxurious 5-star hotels to economy business hotels. Presently, Royal Orchid Hotels is among India's fastest growing hospitality chains. Royal Orchid, India's franchisee for the international Ramada brand, has undertaken large expansion plans, including a move into North India.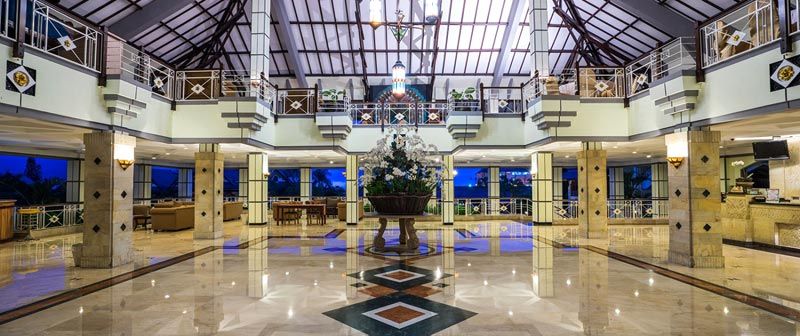 ---
View all hotel franchises
Want to advertise your franchise with us and successfully boost your business?
Please send us your request and we will get back to you shortly!
DIDN'T FIND WHAT YOU WANT?
ASK THE EXPERTS