7 Best Drive Thru Coffee Franchises for Sale in USA in 2022
Update: 04.11.2021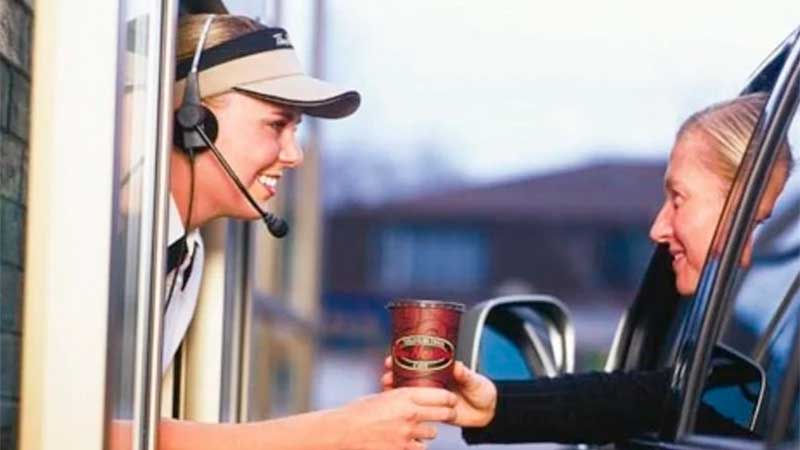 Coffee is a passion for Americans and drive-thru services are among the biggest trends of 2022. Can you imagine how profitable the business which embraces both will be? Drive thru coffee service is very popular nowadays. According to statistics 48% of US respondents said that they had used it. A drive thru coffee franchise is a trendy business which provides plenty of opportunities. It can be a small coffee spot or a huge restaurant offering a menu of dishes and drinks or something in the middle depending on the money an entrepreneur wants to invest. The best drive thru coffee shop franchise company is the one which has a proven experience within the industry, well-established business model and a reputable brand name. If you are looking for a trustworthy successful business concept, check out our list of opportunities below. The franchises listed here provide their franchisees with constant support, education and any assistance. Join a friendly franchise family to get your own profit from it!
Here is the top 7 best drive thru coffee franchise businesses in USA
PJ'S Coffee
Founded in: 1978
Franchising since: 1989
Franchise units: 123
Initial investment: $200,775 - $584,000
Franchise Fee: $35,000
Royalty Fees: 5%
PJ's Coffee of New Orleans was founded in 1978 by Phyllis Jordan, a pioneer in the coffee industry that utilized high quality beans, advanced roasting techniques, and a pure passion for the art of coffee making. PJ's Coffee offers a full line of espresso, flavored coffee, and award-winning Original Cold BrewTM coffee beverages, as well as a wide variety of dishes. Fresh pastries and desserts are available for several portions of the day. With an emphasis on supporting sustainable development, PJ's Coffee is a leader in sourcing practices from farm to cup.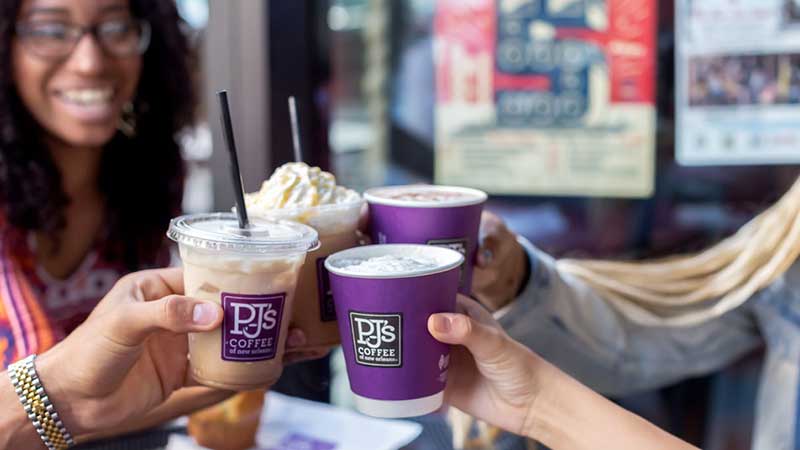 ---
Ziggi's Coffee
Founded in: 2004
Franchising since: 2016
Franchise units: 30
Initial investment: $268,527 - $1,248,842
Franchise Fee: $40,000
Royalty Fees: 6%
Ziggi's Coffee is a franchised coffee shop that specializes in serving only the finest organic coffees, unique handcrafted beverages, and delicious local breakfasts, lunches and snacks. The company was founded in 2004 in Colorado and is committed to improving service in the coffee shop industry. Ziggi's Coffee offers diners a variety of delicious coffees and products, as well as fast and friendly service with on-the-go dining options. In addition to a unique menu and great service, Ziggi's Coffee also strives to make a positive contribution to the local communities it serves.
---
The Human Bean
Founded in: 1998
Franchising since: 2002
Franchise units: 103
Initial investment: $346,825 - $835,226
Franchise Fee: $30,000
Royalty Fees: 1%
Human Bean opened its first espresso stand in Ashland, Oregon in 1998. Now it is a chain of shops for espresso, coffee, tea, cocktails and drinks for children. Human Bean is committed to capitalizing on the growing premium beverage market. The Human Bean brand currently has over 300 open or development locations in 25 states.
---
Scooter's Coffee
Founded in: 1998
Franchising since: 2001
Franchise units: 321
Initial investment: $512,400 - $860,600
Franchise Fee: $40,000
Royalty Fees: 6%
Scooter's Coffee is a chain of coffee shops offering high quality coffee drinks and fast service. Founded by Don and Linda Ackles in Bellevue, Neb. In 1998 and franchised since 2001, the number of locations has nearly tripled over the past decade. Scooter's Coffee claims to offer its customers coffee from responsible sources - all from 550 square feet of stores. Scooter's Coffee Company, founded in 1998 and with offices in more than 25 states, is looking for entrepreneurs to open and operate their own coffee kiosks.
---
Aroma Joe's Coffee
Founded in: 2000
Franchising since: 2013
Franchise units: 75
Initial investment: $275,500 - $708,000
Franchise Fee: $15,000
Royalty Fees: 8%
Aroma Joe's Coffee, one of the nation's leading handcrafted beverage chains, announces their ongoing commitment to coffee quality and sustainable farming practices. Always known for their emphasis on quality beverage and food offerings, Aroma Joe's is proud to partner with a local award-winning Maine roaster who crafts roasts with their proprietary bean blends. The 100% Arabica bean blends used for each handcrafted beverage are not only sustainably grown and ethically sourced but create coffee and espresso beverages that are even more full-flavored, rich and deliciously smooth.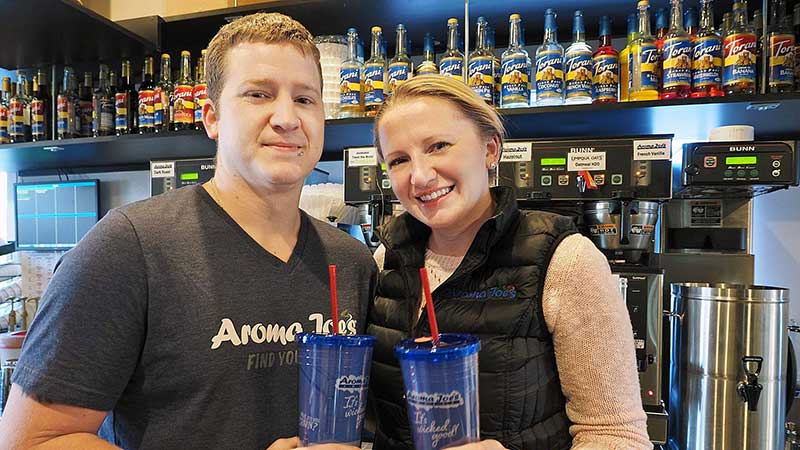 ---
Bottoms Up Espresso
Founded in: 2011
Franchising since: 2015
Franchise units: 6
Initial investment: $110,000 - $250,000
Franchise Fee: $35,100 - $39,000
Royalty Fees: 6%
Bottoms Up Espresso franchise stands out from others by top quality coffee and other beverages with fancy names and sexy baristas serving them. The coffee shop has a drive-through concept. The business was established in 2011 and has been expanding only in the USA so far. Bottoms Up Espresso bikini coffee shop franchises are also available for sale worldwide nowadays.
---
Biggby Coffee
Founded in: 1994
Franchising since: 1999
Franchise units: 262
Initial investment: $202,450 - $418,700
Franchise Fee: $20,000
Royalty Fees: 6%
Biggby Coffee is a cafe that offers its visitors espresso-based drinks, as well as coffee, tea and other drinks. The restaurant's menu also includes sandwiches, pastries and other food, whole grain coffee, coffee products and accessories. Founded March 1995 as Beaner's by Bob Fish and Mary Roszel, the company changed its name to Biggby Coffee in late 2007.
---
Conclusion
To summarize, we can say any of the listed above drive thru coffee franchises is worth buying. But there is a lot to consider while choosing the best one for you. Pay attention to the reputation of the brand, what training and support are offered, check if the other franchisees are successful. But the main thing you need to do is to align your budget with investment requirements of the brand. In order to ease the challenge, we have made the comparison flowchart of the best drive thru coffee franchises in the USA for you. It shows the minimum estimated initial investment and initial franchise fee of each brand. By using it, you can figure out the difference in financial requirements for each franchise, and decide which one fits you the most.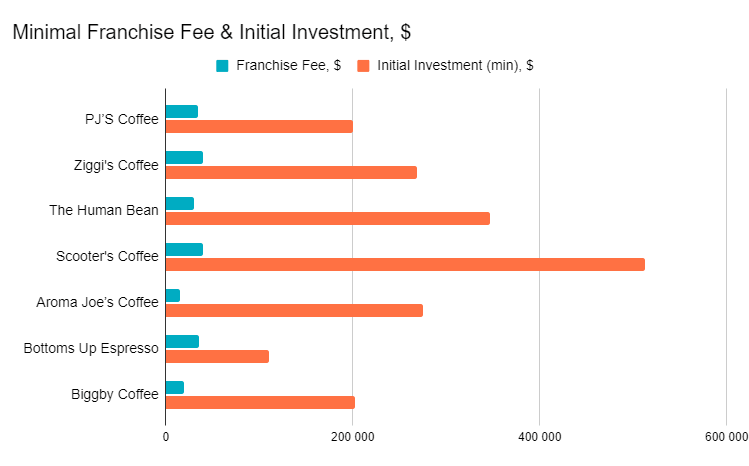 View all Drive Thru Coffee franchises
DIDN'T FIND WHAT YOU WANT?
ASK THE EXPERTS