Best 10 Hair Product Franchises in USA for 2023
Update: 04.11.2021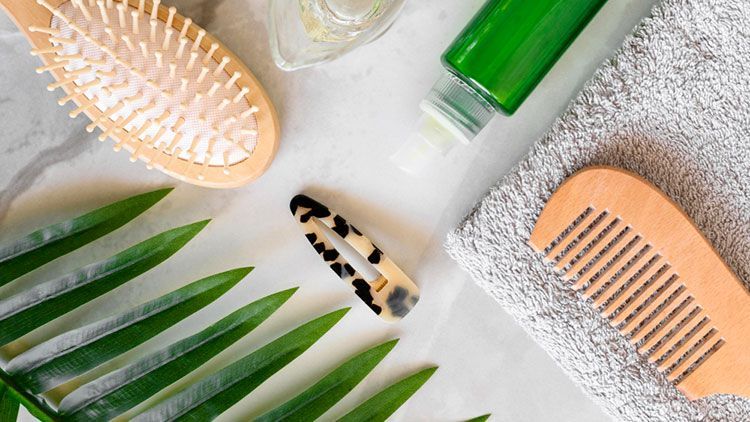 The US hair care market is predicted to grow up to $102 billion by 2024. And the growth can be explained by an increasing desire of not only women but also men to look younger, healthier and better. The hair product franchise industry is quite competitive, however, new ideas and products are constantly appearing on the market. The business is diverse and involves a lot of concepts. An entrepreneur may start an online store for selling hair care products, add another channel of income to an ongoing beauty salon business or open a barbershop that will specialize in quality hair care services. If you feel that the business is attractive, choose the best hair product franchise opportunities for you here. Our list includes only proven brands with a good reputation on the market. The top hair product franchises for sale offer their franchisees marketing and operational tools and resources needed for the business and are ready to provide their partners with any type of support including training, choosing real estate, grand opening and guidelines about the product range.
Here is top 10 Hair Product franchise businesses in USA
Boardroom Salon for Men
Founded in:2004
Franchising since: 2007
Franchise units: 20
Initial investment: $344,650 - $471,400
Franchise Fee: $35,000
Royalty Fees: 6%
The Boardroom is a full service salon for men that delivers an exceptional grooming experience in a comfortable, masculine environment. Every visit is an experience not just a haircut. Purveyor of the best grooming products in the industry and staffed with a customer focused team, The Boardroom ensures a great experience on every visit. The Boardroom delivers relevant and valuable assistance to its Franchisees; beginning with the franchisee application and assessment process, continuing through salon design and build-out and extending into training and daily operations.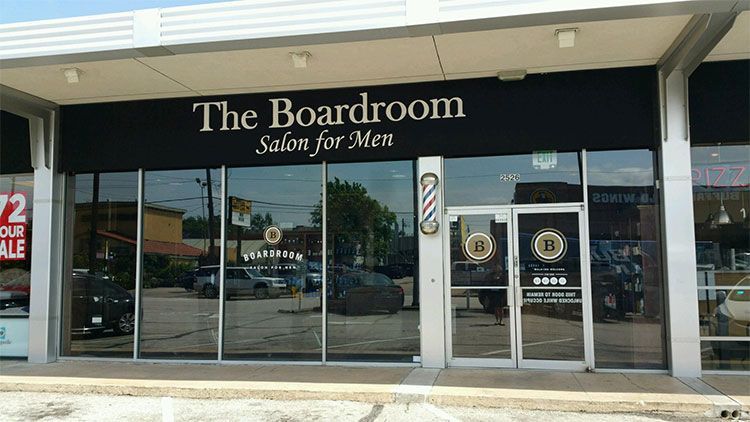 ---
Floyd's 99 Barbershop
Founded in: 2001
Franchising since: 2005
Franchise units: 119
Initial investment: $294,000 - $642,000
Franchise Fee: $45,000
Royalty Fees: 6%
Floyd's was founded in 1999 by Paul, Bill, and Rob O'Brien, three brothers who realized there was an underserved market in the haircare industry: the space between discount barbershops and high-end salons. Realizing that the haircare industry was highly resistant and recession-proof, they capitalized on this exciting opportunity. Our barbershop franchise fuses the best elements of both high-end and discount salons and barbershops. We offer premium services at affordable prices, and professional and talented stylists and barbers in a relaxed, welcoming environment. Today, Floyd's is a standout that fits perfectly between independent salons and barbershop chains.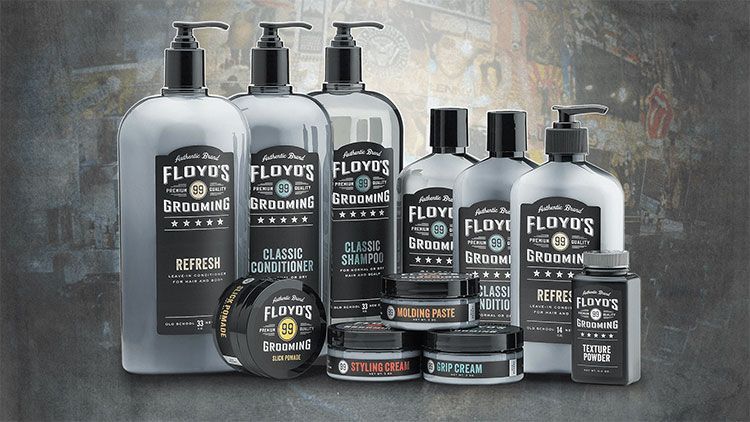 ---
Great Clips
Founded in: 1982
Franchising since: 1983
Franchise units: 4,472
Initial investment: $146,750 - $302,400
Franchise Fee: $20,000
Royalty Fees: 6%
Great Clips was founded in 1982 in Minneapolis with the goal of providing customers an affordable hair cut option at times of the day that were most convenient for them, including evenings, seven days a week. The concept was a huge hit, and today, over 1,000 Great Clips franchisees own and operate nearly 4,500 salons. They employ around 35,000 stylists and service approximately two million customers weekly. As the leading salon brand, Great Clips offers time-tested support, tools and resources to franchisees that allow them to focus on building their business. This includes support in real estate, grand-opening marketing, operations and much more. And because Great Clips' salons require no previous haircare experience to own, they are an attractive opportunity for entrepreneurs in a variety of areas of expertise.
---
SmartStyle
Founded in: 1996
Franchising since: 2016
Franchise units: 1,652
Initial investment: $178,930 - $305,200
Franchise Fee: $39,500
Royalty Fees: 5%
SmartStyle is a full-service hair salon with convenient locations in Walmart stores across the United States, Canada, and Puerto Rico. SmartStyle salons provide a full range of hair services including women's haircuts, men's haircuts, kids' haircuts, color services, perms, styling, and waxing. Plus, hair services at SmartStyle that include a shampoo also come with a complimentary basic conditioner and scalp massage. It's just one way we're helping you take a moment for yourself. To help keep you looking great between visits, SmartStyle offers a wide range of professional haircare products. Our product lines include Biolage, Paul Mitchell, Redken, DESIGNLINE, Sexy Hair, DESIGNLINE FOR MEN, Nioxin, and more. SmartStyle offers several support options to its franchisees. With 1,961 (as of 2020) units, SmartStyle aims to provide support to each franchise owner to help them operate a successful franchise location. SmartStyle offers No on the job training, 24 hours classroom training, and No additional training.
---
Cost Cutters Family Hair Care
Founded in: 1982
Franchising since: 1982
Franchise units: 646
Initial investment: $148,930 - $316,700
Franchise Fee: $39,500
Royalty Fees: 6%
The Cost Cutters hair salon concept responds to a universal desire: to get more, pay less and save time. A Cost Cutters hair salon franchise allows you to tap into the lucrative beauty business by offering customers a quality product at a low price. Our insight into customers' needs has helped us excel in this lucrative value-salon sector, making Cost Cutters an extremely strong brand and a household name. Our convenient locations make us especially appealing to busy families and men. We employ expertly trained stylists who provide current hairstyles at an affordable price without the need for an appointment.
---
Drybar
Founded in: 2010
Franchising since: 2012
Franchise units: 139
Initial investment: $604,960 - $1,313,870
Franchise Fee: $50,000
Royalty Fees: 7%
Drybar is an innovative concept in the multi-billion dollar beauty industry. Drybar has taken the country by storm with a refreshingly simple concept: provide amazing blowouts, in a fun and beautiful environment, at a great price. Our franchise owners have come from a variety of backgrounds and Drybar was often their first time exploring a franchise opportunity. We don't require experience in franchising, a salon, or a background in beauty to join the Drybar family, but what you do need is a passion for delivering exceptional quality with an equally exceptional client experience. Our model is simple (just blowouts), but not easy. Don't let that scare you off though - The benefit of franchising with Drybar is that we've established a great brand with a strong infrastructure.
---
Supercuts
Founded in: 1975
Franchising since:1979
Franchise units: 2,505
Initial investment: $151,370 - $321,020
Franchise Fee: $39,500
Royalty Fees: 6%
Supercuts is the instantly competitive, branded choice in a marketplace full of mom-and-pop hair salons, which work for a certain segment — but not for business owners who understand the scalable potential of this need-based industry. With complete operating, marketing, and financial systems, you can focus your talents on growing your Supercuts stores. While competitors are cutting hair, you're leveraging a proven franchise system to create successful manager-run stores. As a Supercuts franchisee, the first thing you should know about running a hair care franchise is that you don't need to know anything about hair. The professional stylists you hire will handle that, and stay on the cutting edge thanks to ongoing education they will receive from Regis Corporation. Your only objective is running your business with precision.
---
Sport Clips
Founded in: 1993
Franchising since: 1995
Franchise units: 1,889
Initial investment: $246,300 - $394,500
Franchise Fee: $25,000 - $59,500
Royalty Fees: 6%
Sport Clips celebrates over 25+ years in business. With more than 1,800 stores open, Sport Clips is the dominant haircut and hair salon franchise in North America. For entrepreneurs looking to build a business, Sport Clips is an easy-to-understand business model that's simple to execute while offering something every guy needs…a Championship Haircut Experience in an exciting sports environment. You are investing in a business that allows you to have ownership while maintaining your current career. You hire a manager to run the day-to-day operations while you keep your current job and build your Sport Clips business for the future.
---
Roosters Men's Grooming Centers
Founded in: 1999
Franchising since: 2002
Franchise units: 91
Initial investment: $203,250 - $342,350
Franchise Fee: $39,500
Royalty Fees: 4-6%
Regis Corporation is one of the largest franchised haircare companies in the beauty industry. In North America, we franchise very successful concepts including Roosters. The unique focus of Roosters is on taking the time to meet the individual needs of each and every client, every time they walk through the door. Our services are available to all members of the public regardless of race, gender or sexual orientation. We provide our franchisees with a comprehensive system of business training, stylist education, site approval, lease negotiation, professional marketing, promotion and advertising programs, and additional types of support designed to help you build a successful business.
---
Sharkey's Cuts For Kids
Founded in: 2001
Franchising since: 2004
Franchise units: 88
Initial investment: $163,420 - $225,495
Franchise Fee: $130,000
Royalty Fees: $1,000 - $1,500 per month
Sharkey's Cuts for Kids is a very easy to operate business with multiple revenue streams that provide for higher profit potential. We provide hair care for children ages 0-14 while sitting in our novelty chairs such as a red Ferrari, yellow Hummer, Dodge Police car, pink Barbie Jeep, or Lightning McQueen race car while watching a favorite video or our regular chairs with large 40" flat screen TV's where they can watch TV or play video games. Along with each haircut comes a complimentary mini-cure for the girls, along with a complimentary hair wash, blow-dry, style, lollipops, Sharkey balloons, Sharkey bookmarks, Sharkey dollars, and lots more...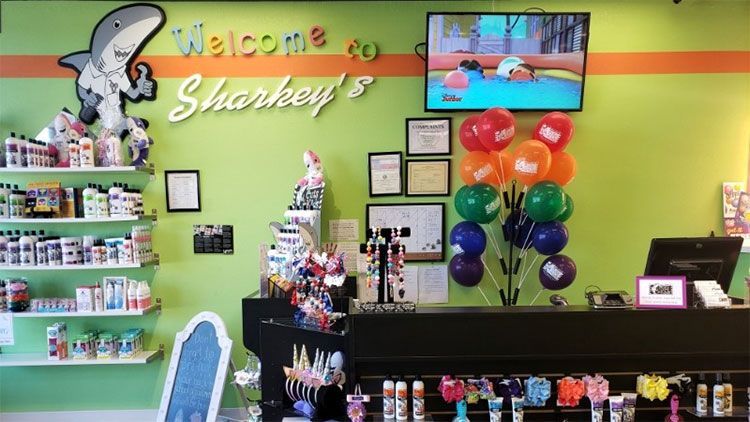 ---
Conclusion
To summarize, we can say any of the listed above hair product franchises is worth buying. But there is a lot to consider while choosing the best one for you. Pay attention to the reputation of the brand, what training and support are offered, check if the other franchisees are successful. But the main thing you need to do is to align your budget with investment requirements of the brand. In order to ease the challenge, we have made the comparison flowchart of the best hair product franchises in the USA for you. It shows the minimum estimated initial investment and initial franchise fee of each brand. By using it, you can figure out the difference in financial requirements for each franchise, and decide which one fits you the most.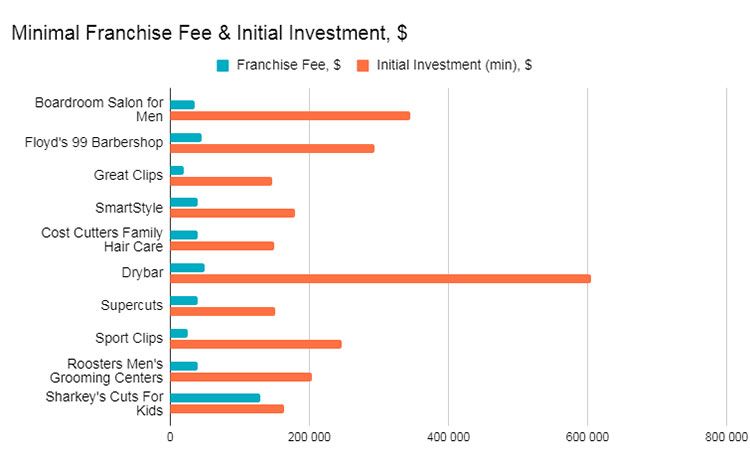 View all Hair Product franchises
Want to advertise your franchise with us and successfully boost your business?
Please send us your request and we will get back to you shortly!
DIDN'T FIND WHAT YOU WANT?
ASK THE EXPERTS