Best 10 HVAC Franchise Opportunities in USA of 2022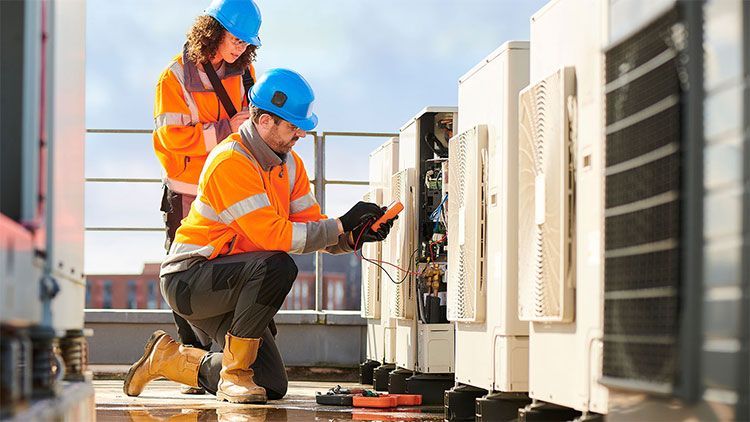 HVAC franchise is generally a business that focuses mainly on heating and air conditioning services. However, the range of services can be much wider. Such a company may have additional income from cleaning and restoration, maintenance of home stuff, providing cost effective energy solutions to commercial and residential customers. If you are thinking of your own business within the industry, run through a list of HVAC franchise businesses here. We have selected only the best opportunities for you to consider. The top HVAC franchises for sale are very successful and have a huge franchise team not only in the USA and also all over the world. Becoming a part of their family, you will immediately get access to their best practices. They will provide you with trainings and all kinds of assistance starting from launching your company and finishing with resolving any issue you will face on your way to success.
Here is top 10 HVAC franchise businesses in USA
ServPro
Founded in: 1967
Franchising since: 1969
Franchise units: 1,930
Initial investment: $191,825 - $245,700
Franchise Fee: $70,000
Royalty Fees: 3-10%
ServPro is a unique option, as it is not just an HVAC franchise. ServPro focuses on cleaning and restoration after fire and water damage, but this includes HVAC services. As such, this is a franchise opportunity that would appeal to you if you want to offer more than just HVAC services, either to expand your potential market or to have some variety. Franchising with SERVPRO offers the advantage of owning a business, in a recession-resistant industry. The SERVPRO franchise is an excellent fit for entrepreneurs of all professions, trades and backgrounds. While preferable, restoration and construction industry experience is not necessary. We also provide extensive training and support.
---
One Hour Heating & Air Conditioning
Founded in: 1999
Franchising since: 2003
Franchise units: 349
Initial investment: $133,880 - $311,530
Franchise Fee: $43,000
Royalty Fees: 6%
Since 2003, One Hour Heating & Air Conditioning has provided a way for the current owners of HVAC companies to extend their reach and has allowed new business owners a proven way to enter the industry. Our team is focused on helping business owners receive the tools and support they need to provide the quality heating and AC repair, installation, and maintenance services that the One Hour brand is known for. The results have been incredible: we've helped over 100 franchisees bring the best HVAC services possible to over 300 locations, and we're not even close to done! With One Hour, you'll have a team that's focused on helping you grow, remain successful, and keep up with the latest industry standards and developments. We'll make sure you have the tools needed to level up your business with every opportunity!
---
Ductz
Founded in: 2002
Franchising since: 2003
Franchise units: 77
Initial investment: $83,950 - $197,300
Franchise Fee: $19,960 - $74,900
Royalty Fees: 10%
DUCTZ is the nation's premier air duct cleaning and HVAC restoration franchise providing comprehensive indoor air quality products and services. Explore how DUCTZ stands apart through their training program, menu of services, and commitment to helping franchise owners thrive in business. One of the best ways to elevate your Indoor Air Quality business is to become part of a franchise family that has a track record of helping entrepreneurs thrive and prosper. By franchising with DUCTZ, you get the full support of BELFOR Franchise Group, the worldwide leader in the restoration and home services industry. With a history of franchising spanning 40+ years, BELFOR Franchise Group is committed not only to helping entrepreneurs establish successful businesses but also to providing them with opportunities for continued growth.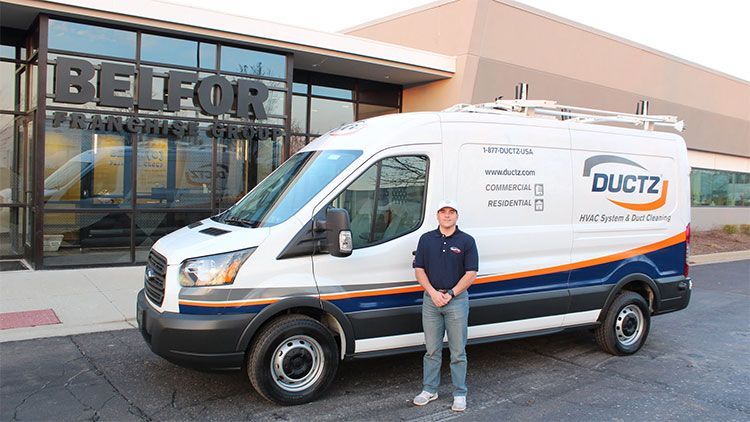 ---
Conair
Founded in: 1963
Franchising since: 2019
Franchise units: 2
Initial investment: $83,500 - $243,500

The Conair Group is an HVAC publicly traded company that specializes in the installation, maintenance, and service of all makes and types of air conditioning, heating, and refrigeration equipment for commercial and residential customers. The company was founded in 1963 and has been a leader in the industry by providing excellent service to thousands of commercial and residential clients throughout the greater New York City area. Conair HVAC Franchise is the only franchisor with over 55+ years of experience servicing both commercial and residential HVAC customers. Conair's goal is to maximize your personal, business potential where you build equity for yourself and part of a publicly owned company with stock options based on performance.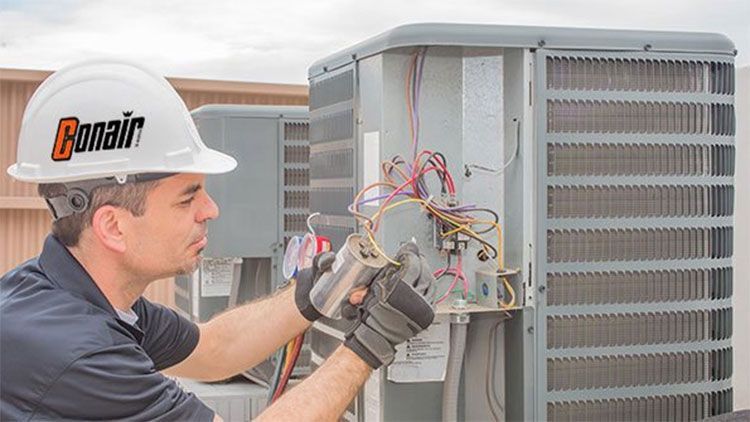 ---
Aire Serv
Founded in: 1992
Franchising since: 1992
Franchise units: 198
Initial investment: $87,600 - $216,400
Franchise Fee: $40,000
Royalty Fees: 5-7%
When you own an Aire Serv franchise, you receive the full support of our home office staff, who are dedicated to your success and fulfillment. You will receive expert marketing strategies and materials based on research for your designated territory, ongoing business consultation from a franchise coach, an established business model, and multiple other resources and tools to help your Aire Serv franchise thrive. As a franchise owner, you will locally own and operate your business like any entrepreneur, but you will always have the support of the home office and vast network that Aire Serv provides. Our systems help you keep up with growing demand, sustain the business as you age, and build the flexible, prosperous life you want.
---
Stanley Steemer
Founded in:1947
Franchising since: 1972
Franchise units: 214
Initial investment: $127,715 - $335,700
Franchise Fee: $20,000 - $100,000
Royalty Fees: 7%
Stanley Steemer has been cleaning carpet since 1947, the year Jack A. Bates invested $2,300 into a home-based, carpet cleaning business. After 7 decades, our business has grown from a one-man operation to a network of over 280 independently owned and operated franchises and company-owned locations operating in 49 states. Our services have expanded as well, from residential and commercial carpet cleaning to upholstery, tile and grout, hardwood, air ducts and 24-hour emergency water restoration. And our iconic yellow vans are a familiar sight in neighborhoods and business districts everywhere. In spite of this tremendous growth and success, we are still family-owned and still focused on providing the highest quality cleaning services available.
---
1-800-Plumber + Air
Founded in: 1983
Franchising since: 2017
Franchise units: 8
Initial investment: $105,995 - $241,395
Franchise Fee: $45,000
Royalty Fees: 6%
Franchising with 1-800-Plumber +Air is more than just a financial investment or an opportunity to grow your business. It is joining a company with years of experience running the only combined plumbing and HVAC franchise opportunity on the market today. It is growing our team of highly trained plumbing and HVAC technicians and earning the trust of the customers we serve every day. It is also a commitment to never stop growing, learning, and developing our business to deliver the BEST experience our customers have ever experienced.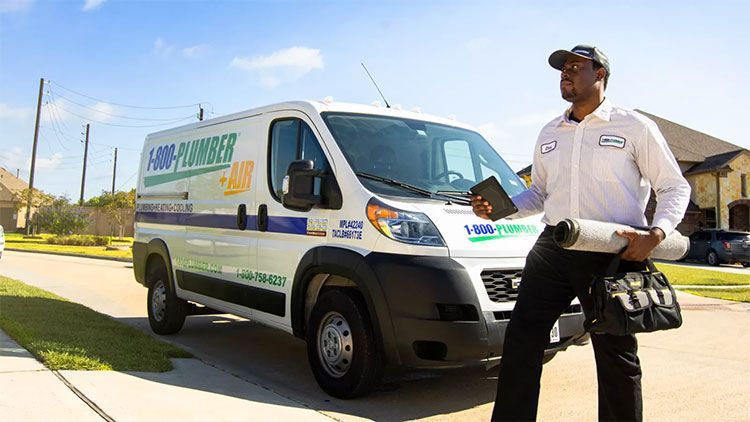 ---
Linc Service
Founded in: 1979
Franchising since: 1980
Franchise units: 107
Initial investment: $66,530 - $136,000
Franchise Fee: $65,000 - $75,000
Royalty Fees: 2.5-4.5%
Since 1979, the mission of Linc Service has been to provide preventive HVAC service and energy solutions to commercial, industrial, and institutional buildings. Our goal is to make buildings more efficient, safe, and sustainable. We are able to help clients worldwide through our international network of more than 150 independent and company-owned mechanical contractors. Linc Service Contractors are focused on optimizing buildings by providing cost effective energy-efficient solutions as well as mechanical service to educational institutions, municipalities, commercial office buildings, hospitals, data centers, and industrial facilities. Contractors in our network specialize in meeting the unique needs of clients by customizing a solution that maximizes the client's operating budget, increases the building's efficiency, and helps to prolong the life of building assets.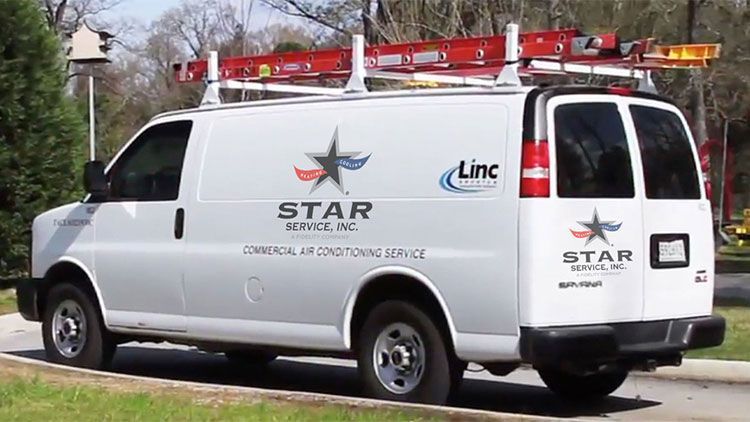 ---
AdvantaClean
Founded in: 1994
Franchising since: 2006
Franchise units: 182
Initial investment: $166,180 - $260,100
Franchise Fee: $19,950
Royalty Fees: 5-9%
AdvantaClean is revolutionizing the restoration industry through professional remediation services that include moisture control, radon removal, air duct & coil cleaning, sanitizing services, mold removal & remediation, and water, fire & smoke damage and clean up services. We were founded in 1994 as a contracting business specializing in emergency loss mitigation services and structural repairs to homes and buildings. Today, with 200 territories nationwide, AdvantaClean offers a host of services related to water and moisture control, indoor air quality, and energy efficiency, making a positive difference in peoples' lives and allowing our clients to breathe easier through our professional services that provide for a healthier environment.
---
Sears Home Servises
Founded in: 1992
Franchising since: 1999
Franchise units: 341
Initial investment: $11,025 - $191,550
Franchise Fee: $3,375 - $94,500
Royalty Fees: 8-10%
Sears Holdings is the nation's largest provider of home services with more than 13 million service and installation calls made annually. We are committed to improving the lives of our customers by providing quality services, products and solutions that earn their trust and build lifetime relationships. Our Sears Blue Service Crew team members are "trusted advisers" for millions of America's homeowners. You can become part of the Sears family and tradition by purchasing a Sears Home Services franchise. We are seeking entrepreneurs who want to own their own business and be their own boss.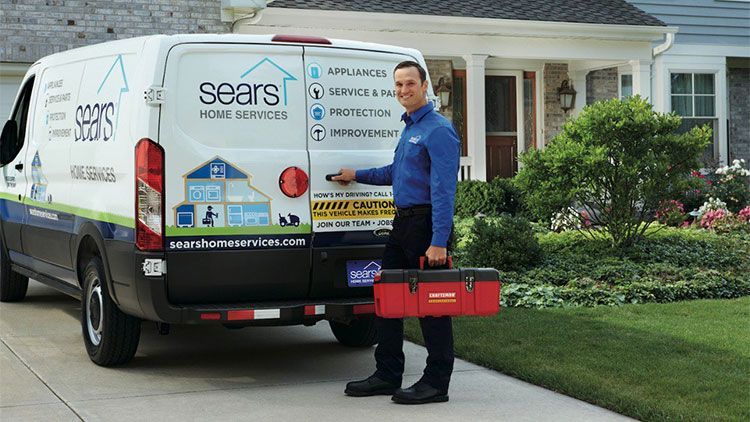 ---
Conclusion
To summarize, we can say any of the listed above HVAC franchises is worth buying. But there is a lot to consider while choosing the best one for you. Pay attention to the reputation of the brand, what training and support are offered, check if the other franchisees are successful. But the main thing you need to do is to align your budget with investment requirements of the brand. In order to ease the challenge, we have made the comparison flowchart of the best HVAC franchises in the USA for you. It shows the minimum estimated initial investment and initial franchise fee of each brand. By using it, you can figure out the difference in financial requirements for each franchise, and decide which one fits you the most.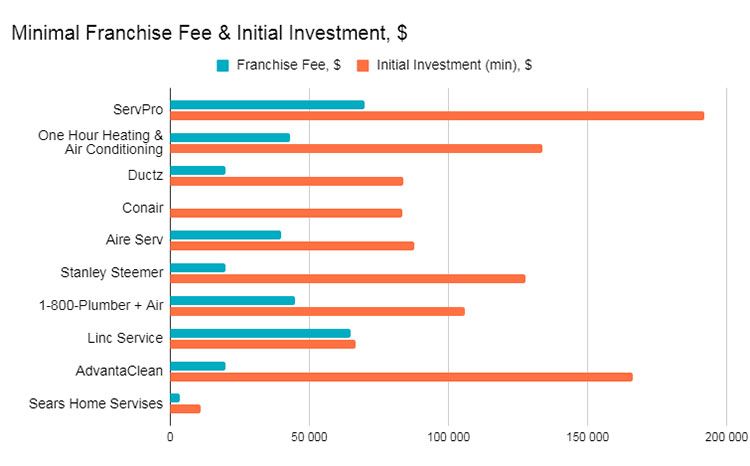 View all HVAC franchises
DIDN'T FIND WHAT YOU WANT?
ASK THE EXPERTS